Illahee Scenes. With the recent high tides the Coast Guard's salvage ship is out looking for floating debris.  We caught this one today as it passed the Point White dock with Mount Rainer in the background.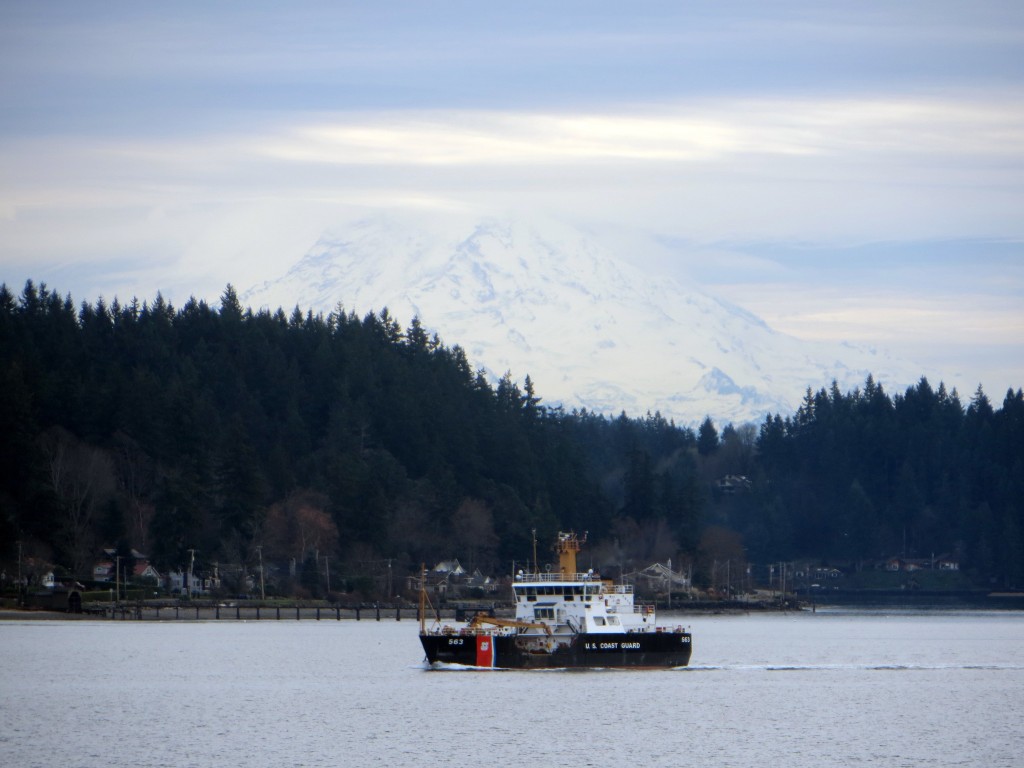 Can you tell whether the piliated woodpecker in the photo is a male or female?  The answer is at the end.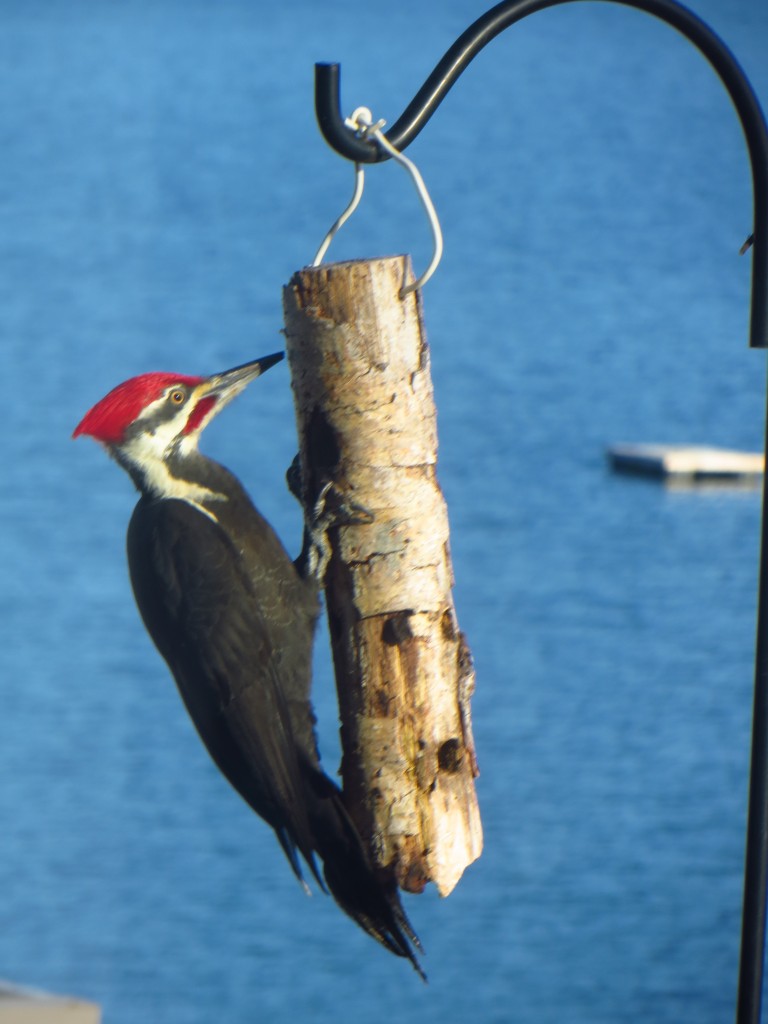 Illahee Preserve.  A walk in the Preserve found a number of downed trees like this one from the cold north wind a few weeks ago.  The East Bremerton Rotary trail maintenance crew took care of them on Sunday.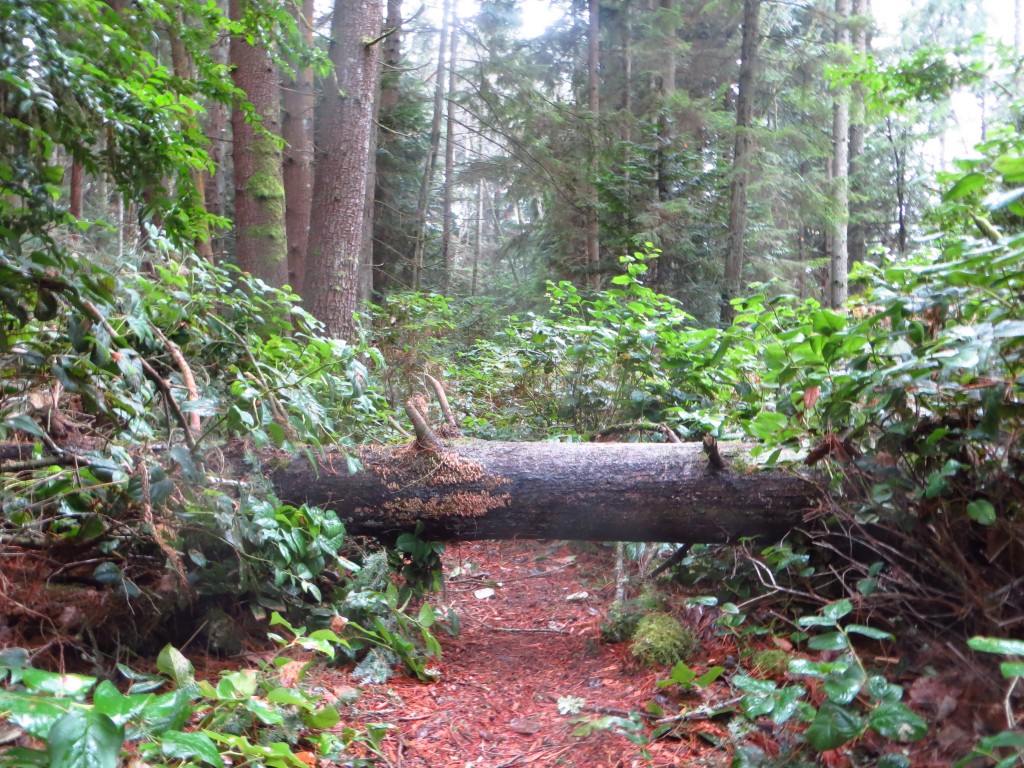 Jelly Fish.  We received several comments about the number of jelly fish that were washed up on the shoreline this fall.  Jeff Adams with the Washington SeaGrant program provided the following comments: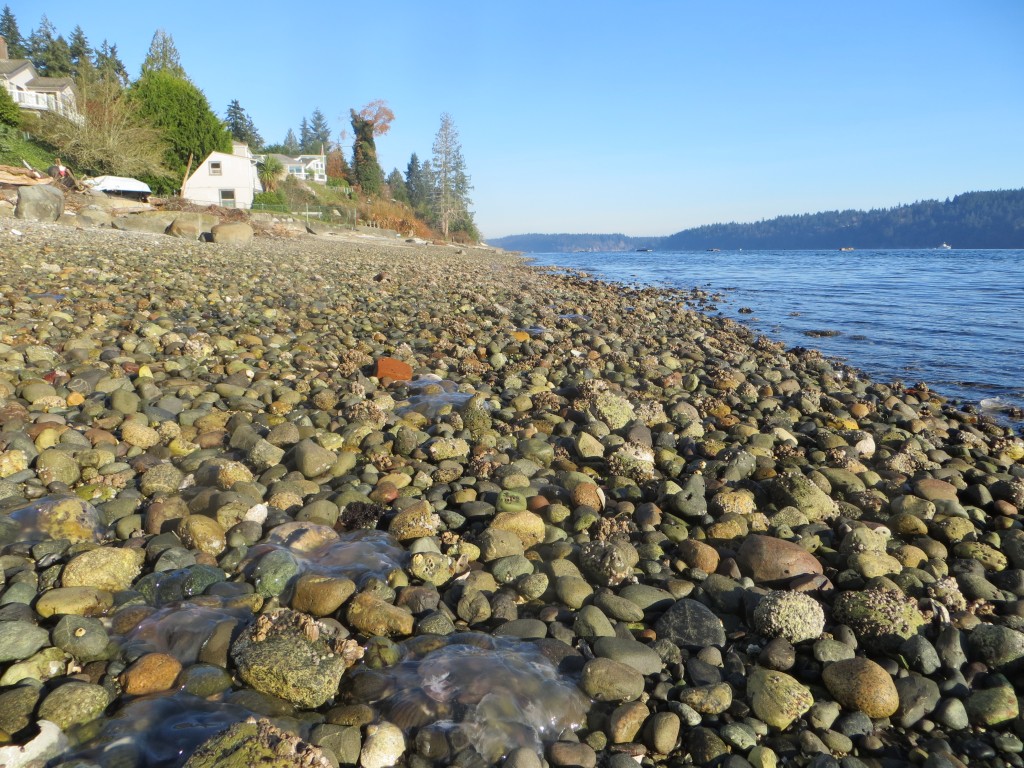 Yep, it's the end of the year die-off. Jellies have an annual life cycle that is closely tied to availability of food in the plankton, which decreases as the days get shorter and nutrients are depleted from the water. Depending on blooms and currents, they can definitely pile up more in some places than others.

Definitely moon jellies. They can have very strong blooms in Sinclair and Dyes Inlets and have the most intense blooms of our three large jelly species. Below are some pics from the monthly Eyes Over Puget Sound flights in October. The November report still includes blooms in South Sound.

During our EOPS flight yesterday we saw many smacks some of them approx. 10000 feet long. Some smacks had a pink hue to it. Eld and Totten also have high abundances. The patch we landed on was one of the small ones!!!!!!!!!
Sewer Map Link.  After including a map of proposed sewer lines through Illahee we were asked to provide links to the maps.  There are two maps, one associated with the East Bremerton area, and the other Central Kitsap. The link is: http://www.kitsapgov.com/dcd/community_plan/comp_plan/cfp/final%20cfp/CFP%20Appendix%20B.pdf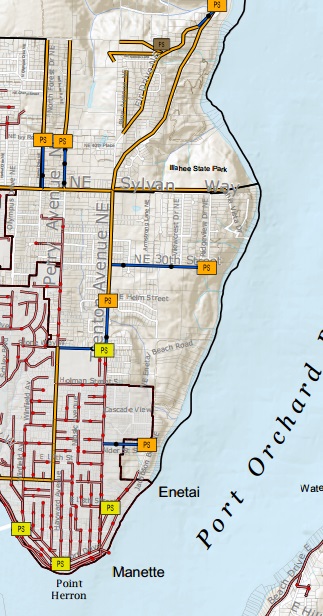 Christmas Gift DVD.  We were asked to remind folks wondering about Christmas gifts, that we have some Illahee films still available.  Cost is now $15 for a DVD and $20 for blu-rays.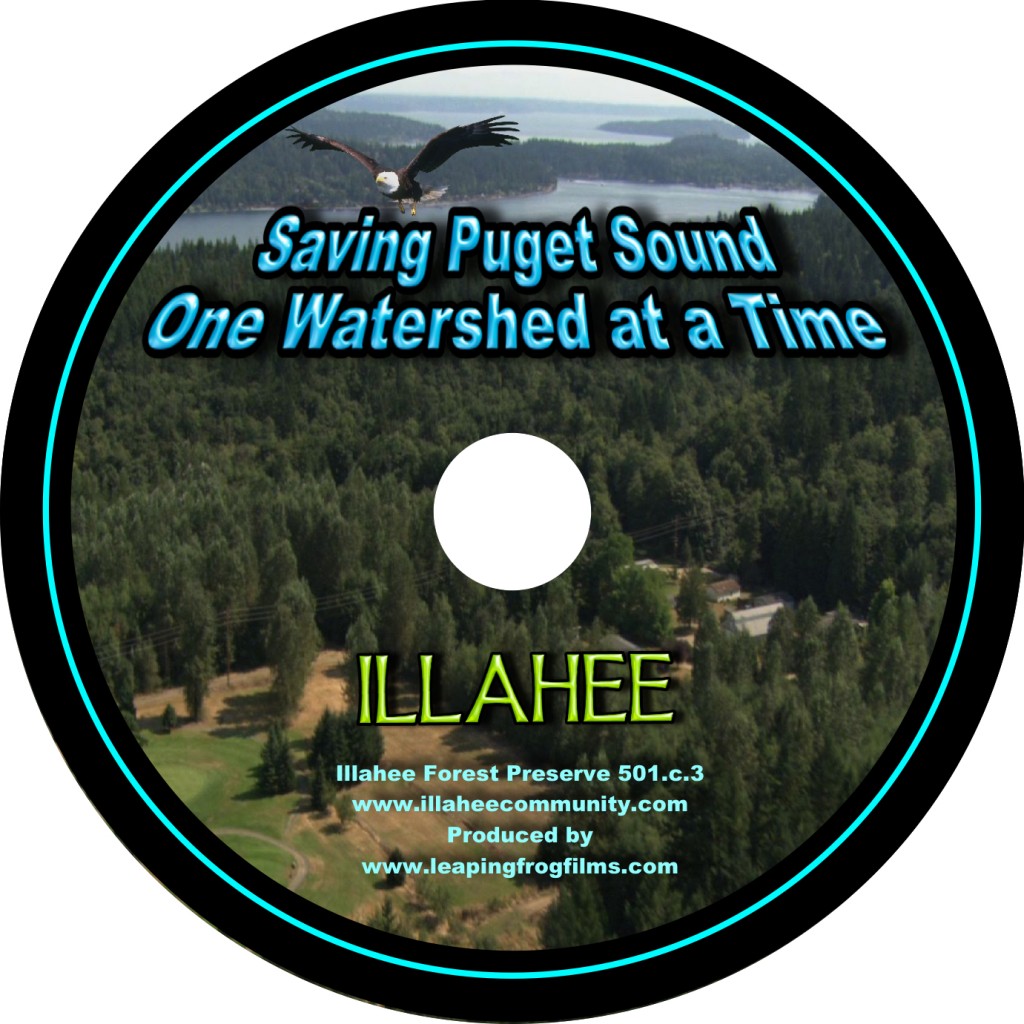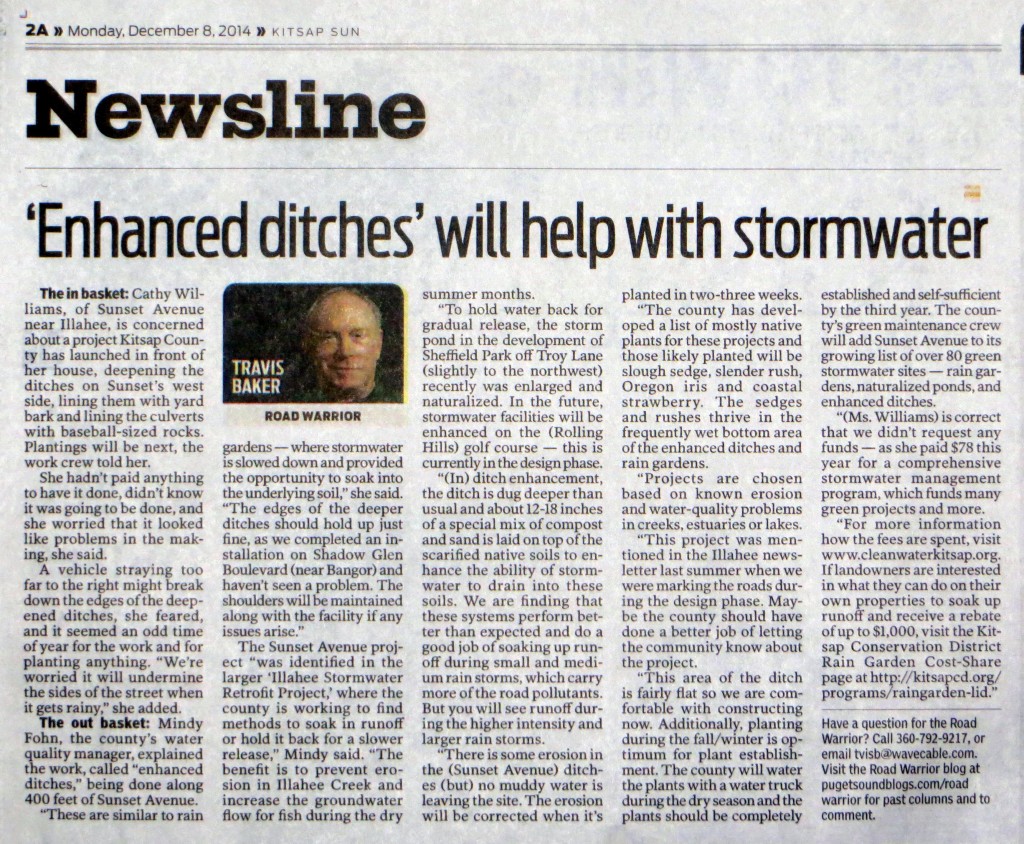 Reminder of Port Meeting on Wednesday.  The Port of Illahee regular monthly meeting is the second Wednesday at 5 pm at the lower level of 5500 Illahee Road.  The public is always welcome.
Male piliated woodpeckers have a red spot under their bill, which some remember as being a moustache and more easily remembered as a male.