Illahee Photos.  Thanks for all the photos this past year, and for these that came in this week.  The second photo of the Stennis was enhanced, otherwise the ship tended to blend into the overcast.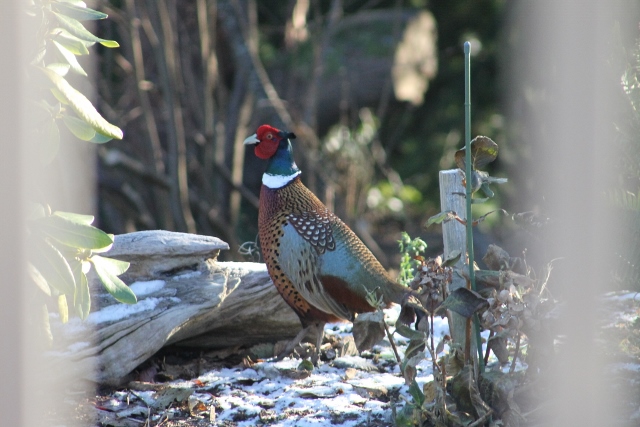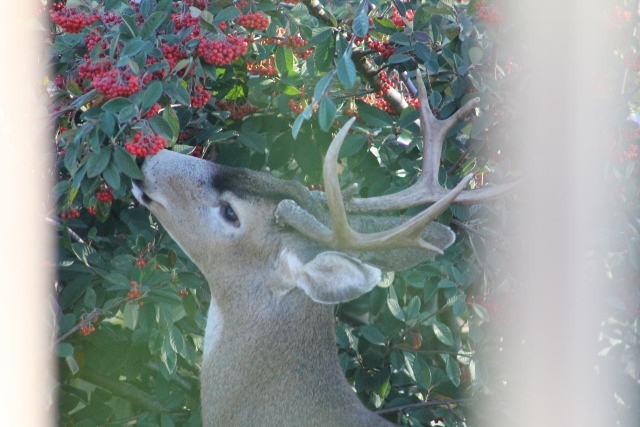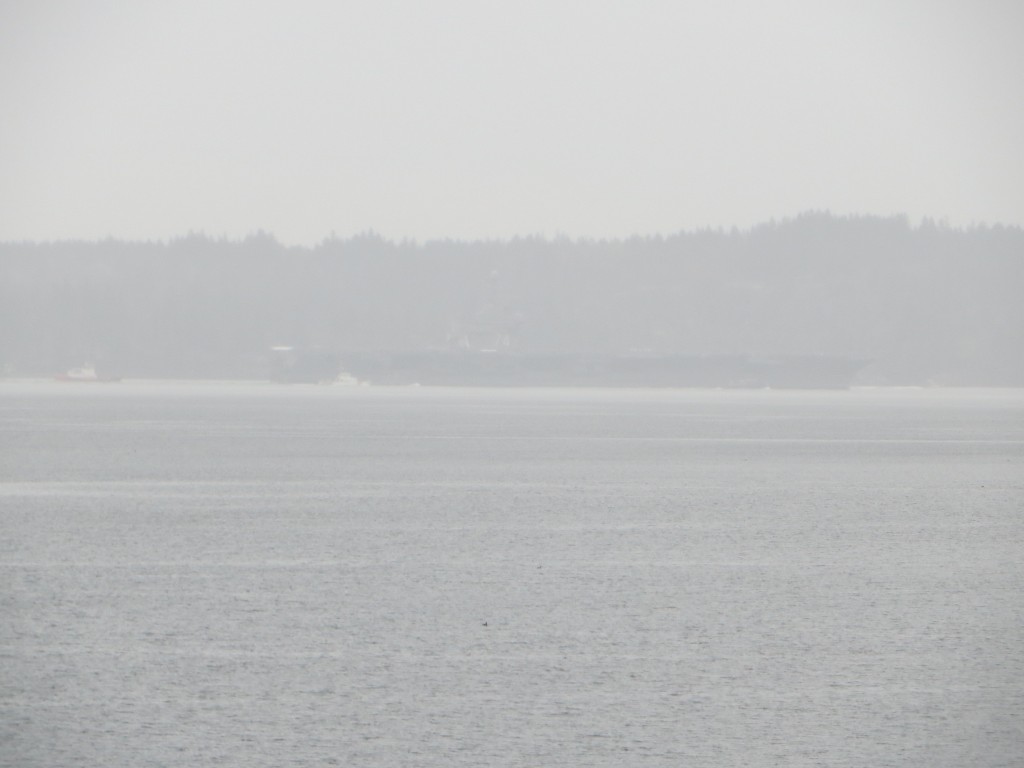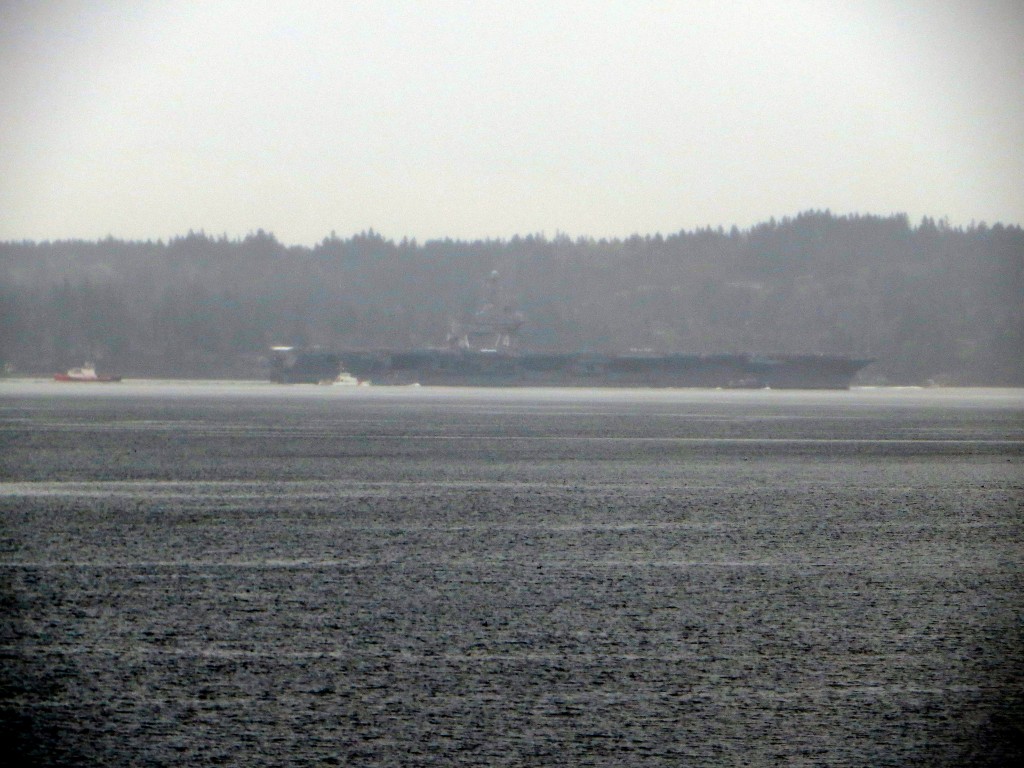 Enhanced Ditches.  It was in early November we noticed what is being called 'enhanced ditches'.  Here are some updated photos showing them finished.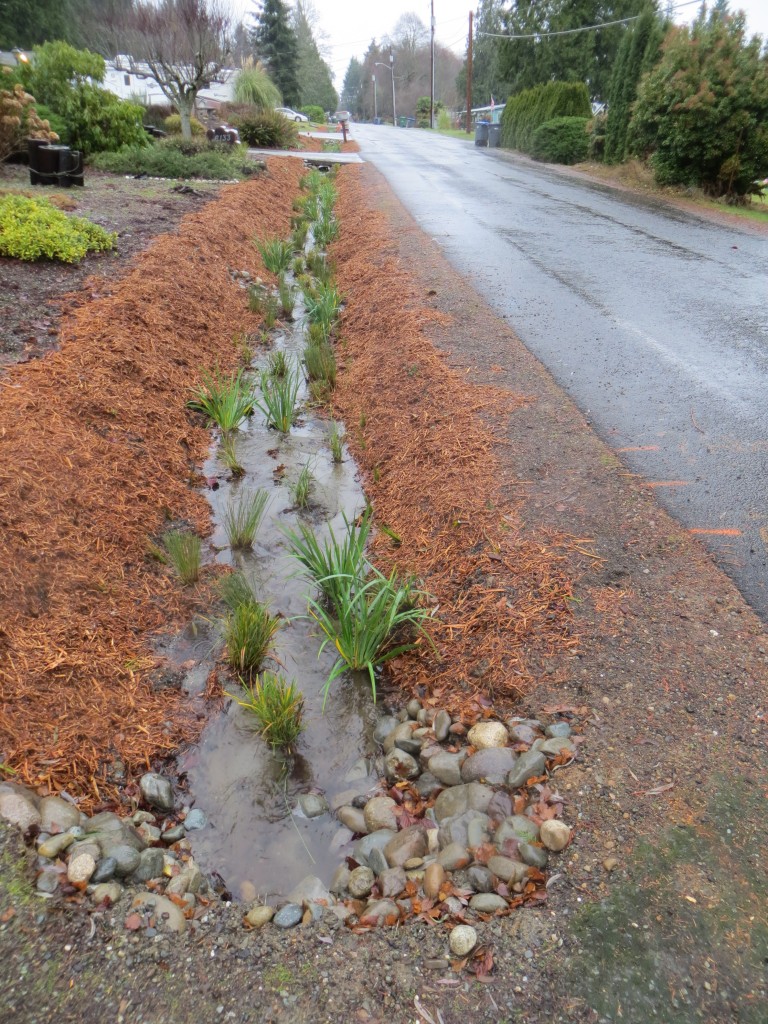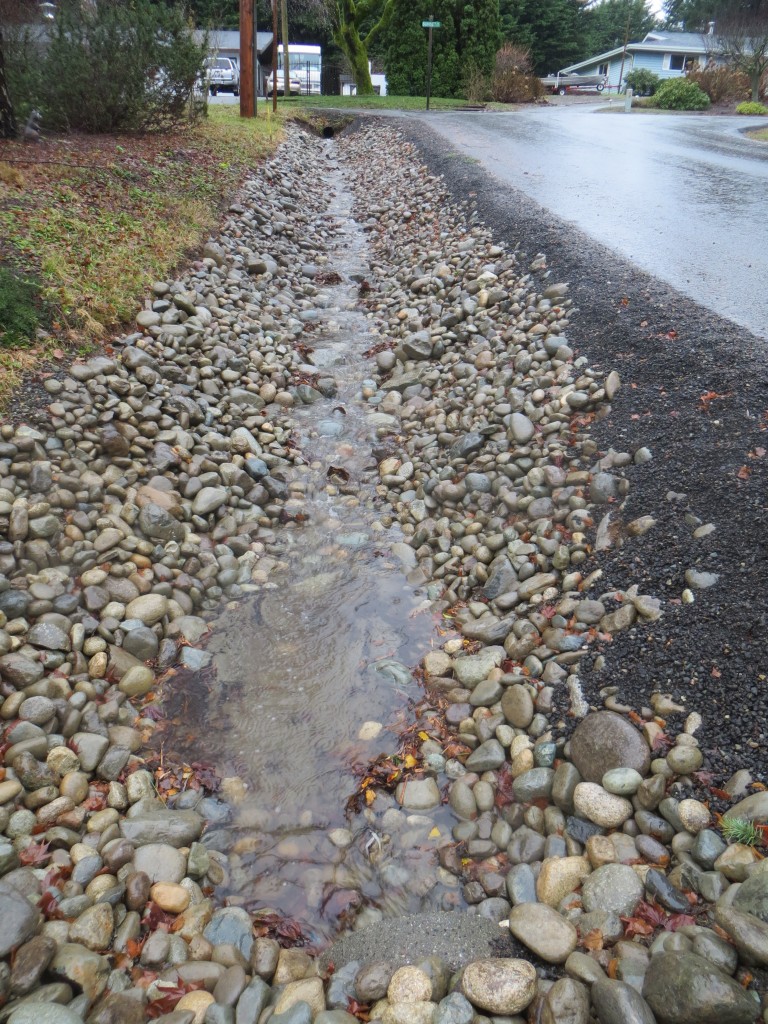 Stormwater Projects.  Not only are ditches being enhanced, but also stormwater pond #288 was enlarged this summer, and is shown completed in the photo below.  The county is trying to minimize the stormwater surges impacting Illahee Creek and the culvert under Illahee Road, as a road washout is not what the residents or the county want to have happen.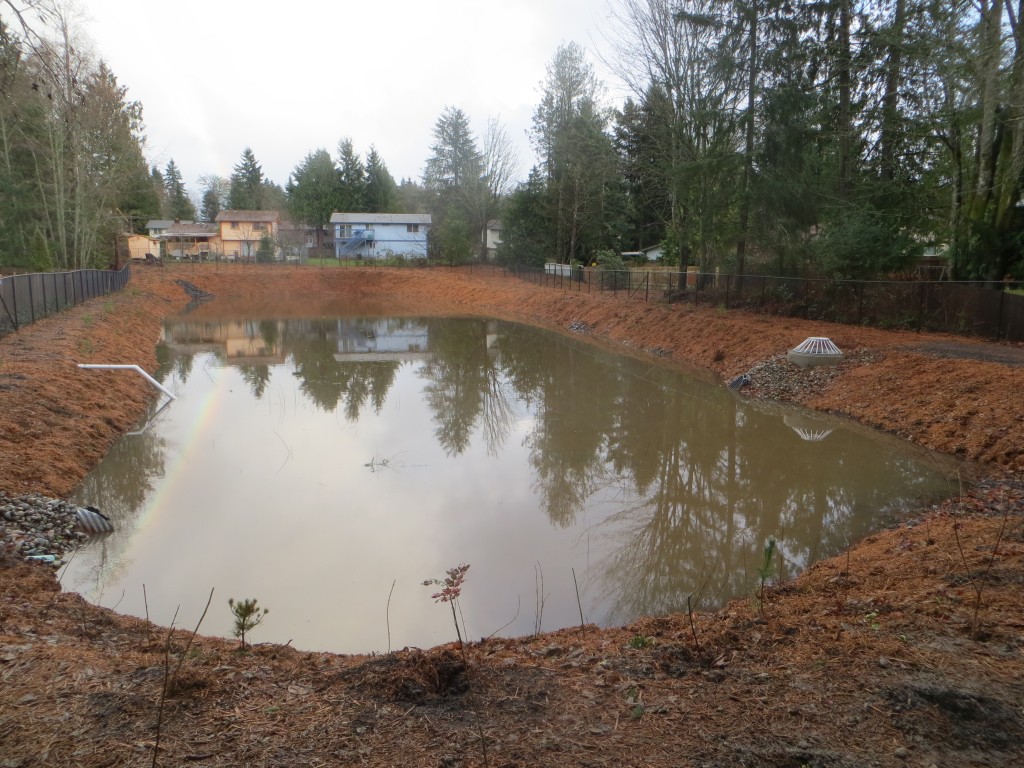 Beavers.  Beaves also fall into the stormwater discussions as some would like to see beavers in Illahee Creek to help mitigate the stormwater surges.  As stated before this should be a community decision, but the first step was to put it on the agenda of the Illahee Preserve's stewardship committee and the non-profit Illahee Forest Preserve.  The decision was to investigate it further, so if residents have any input, we will pass any of your comments on to them.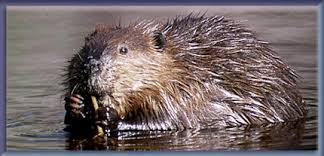 Illahee Preserve.  Some major work was accomplished last Friday with the leveling of some dirt piles and the big job of moving the illegally dumped wood chips from the parking spaces at the Thompson Lane parking lot.  Greg Busch from The Soil Factory again helped us by volunteering to do the work with a front end loader that would have taken a big work party an entire day do accomplish.  We don't know what we would do if it wasn't for Greg's continuing and generous help!  Thanks Greg!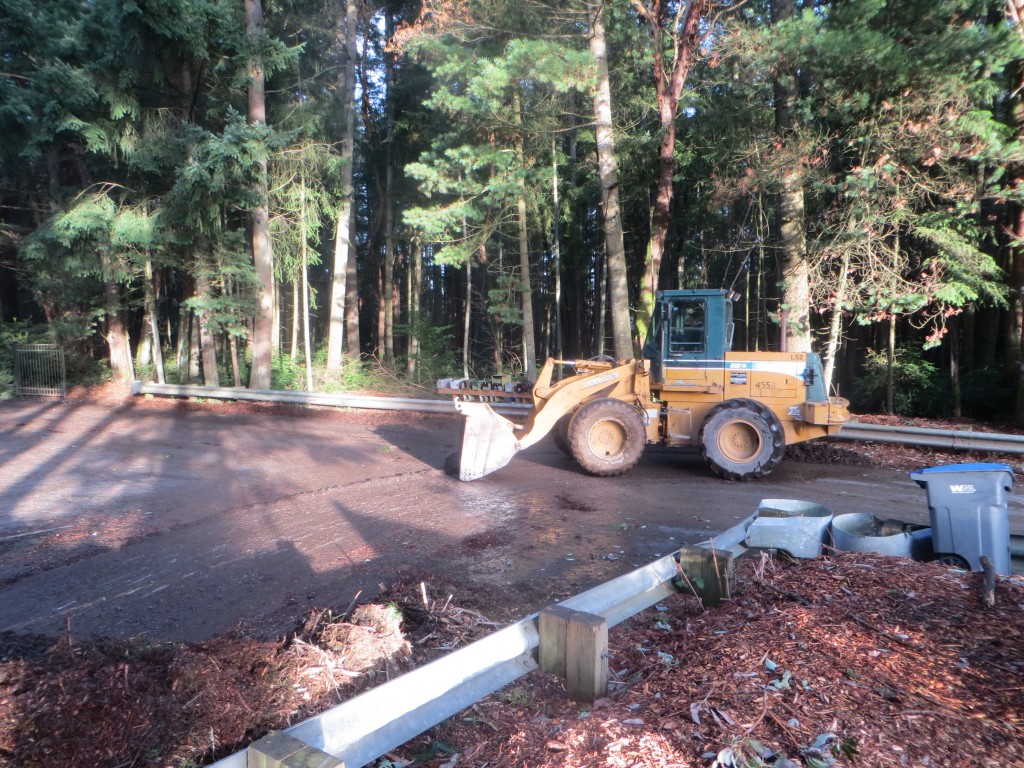 Timbers Edge Purchase Campaign.  The fliers describing the Timbers Edge purchase campaign are scheduled to arrive on Monday.  They are looking at having them distributed door to door by neighborhoods, beginning with those neighborhoods most affected.
TE Property Tours?  Evidently the plan to get permission from the property owner for scheduled walk-throughs of the property.  We will let you know when when we have more information.

TE Sewer Plans?  There was also a request to find out more about the sewer plans and costs to residents should the TE purchase not take place.  That request will take more time to investigate and possibly a special meeting with county Public Works staff.