Illahee Preserve.  One of the highlights of a walk in the Illahee Preserve is to see the wildlife.  We saw this guy the other day on our jog through the Forest.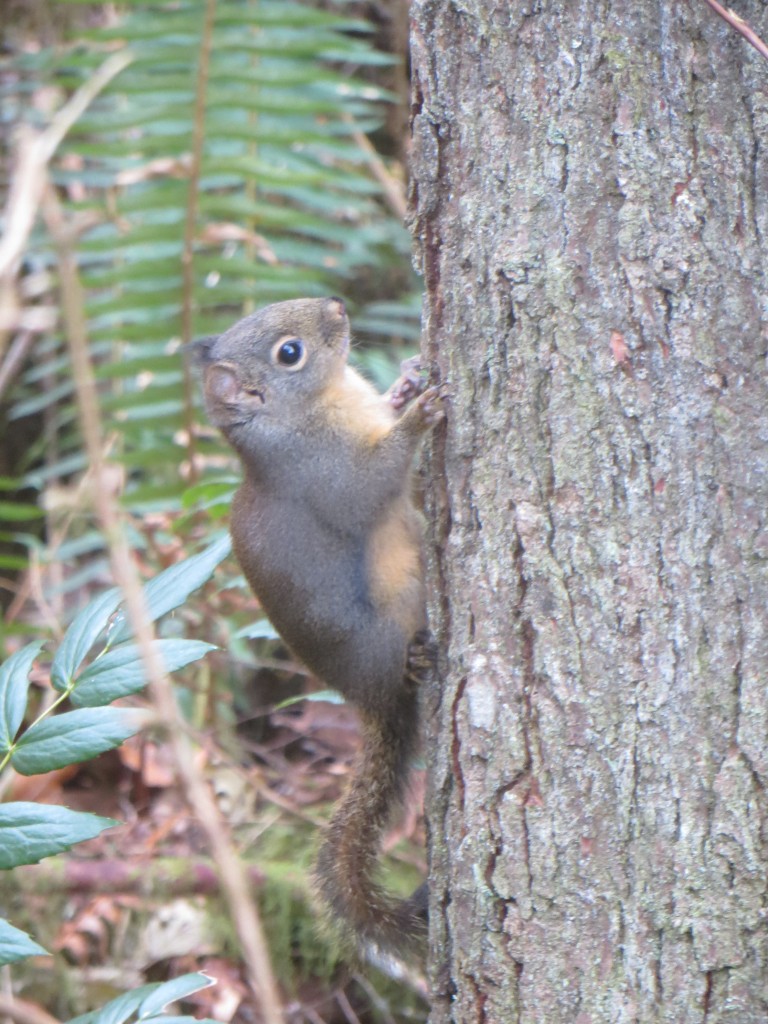 Illahee Spit Eroding?  We had a comment come in that the north end of Illahee Spit was getting shorter.  The photo below seems to indicate they are right.  We are hoping there are earlier photos showing the location of the driftwood shown in the photo below (taken on December 31, 2014).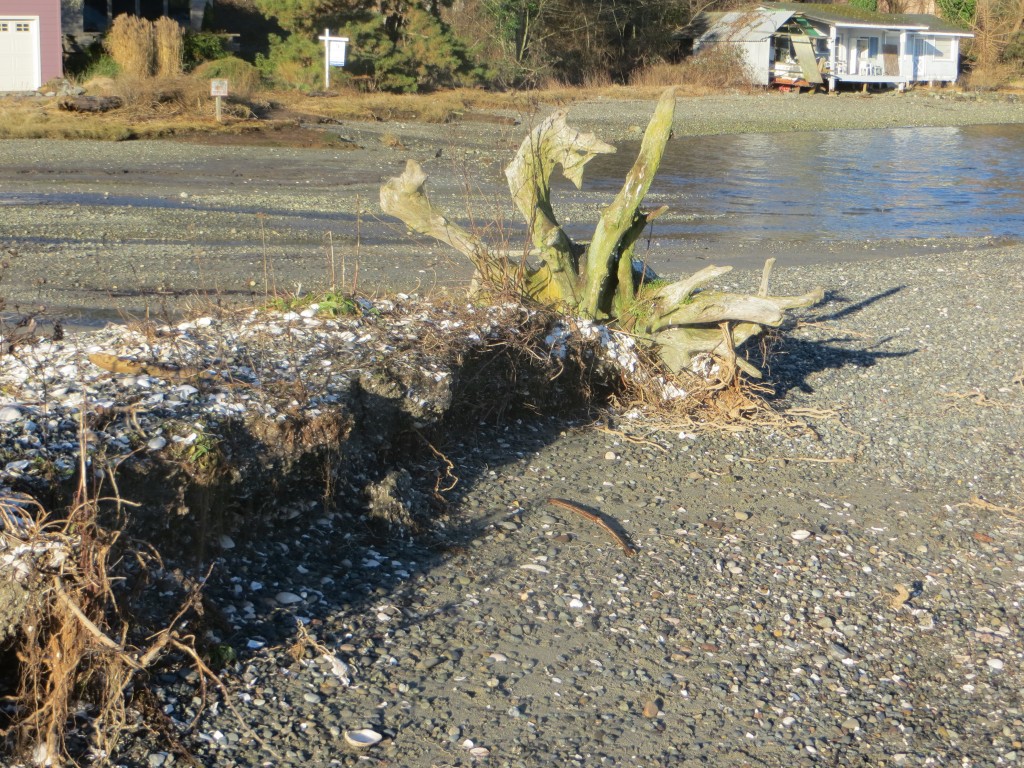 Illahee Dock Photos.  We thought these two photos told their own story.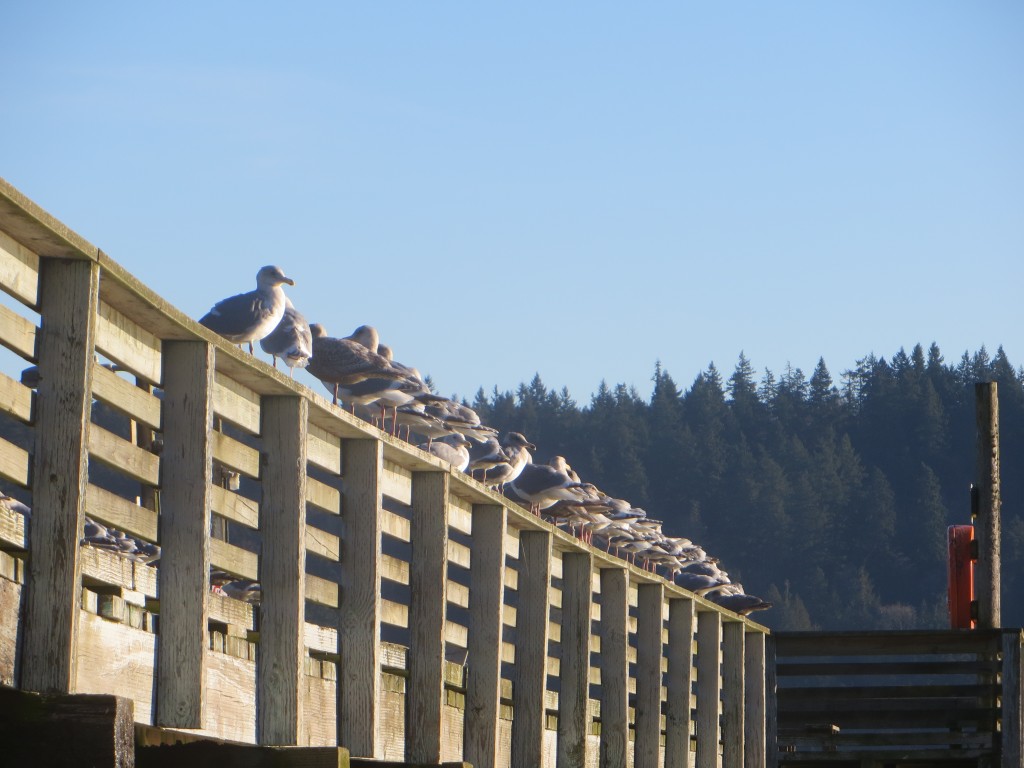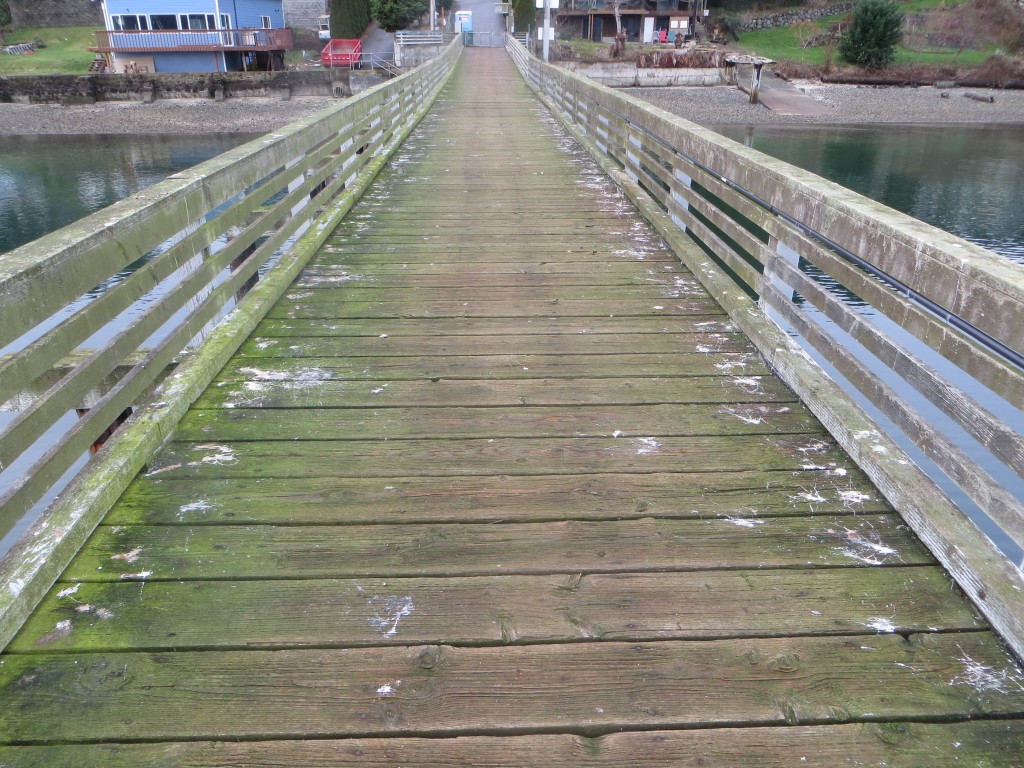 Stream Learning Opportunity.  Illahee is fortunate to have a small salmon stream mostly in its natural state with much of it running through the Illahee Preserve.  It is also home of a very small population of salmonids, chum and coho salmon, steelhead and sea-run cutthroat trout.  Kitsap County is offering an educational opportunity to learn more about how to preserve and protect streams like Illahee Creek, see the info below:
Piano Concert Opportunity.  We have been asked to let people know about a local piano concert at the Brownsville United Methodist Church on Friday evening January 9 at 7 pm.  See the details below: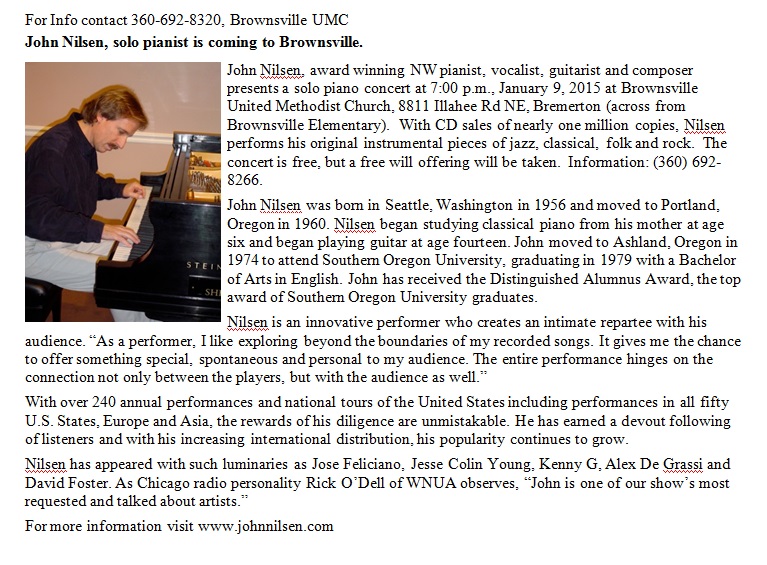 Goldeneyes.  We normally see two species of goldeneye ducks in Illahee, but so far only the Barrow's Goldeneye have been seen this season.