Old Preserve Campsite.   We found this old abandoned campsite in the Illahee Preserve this weekend while working on trails.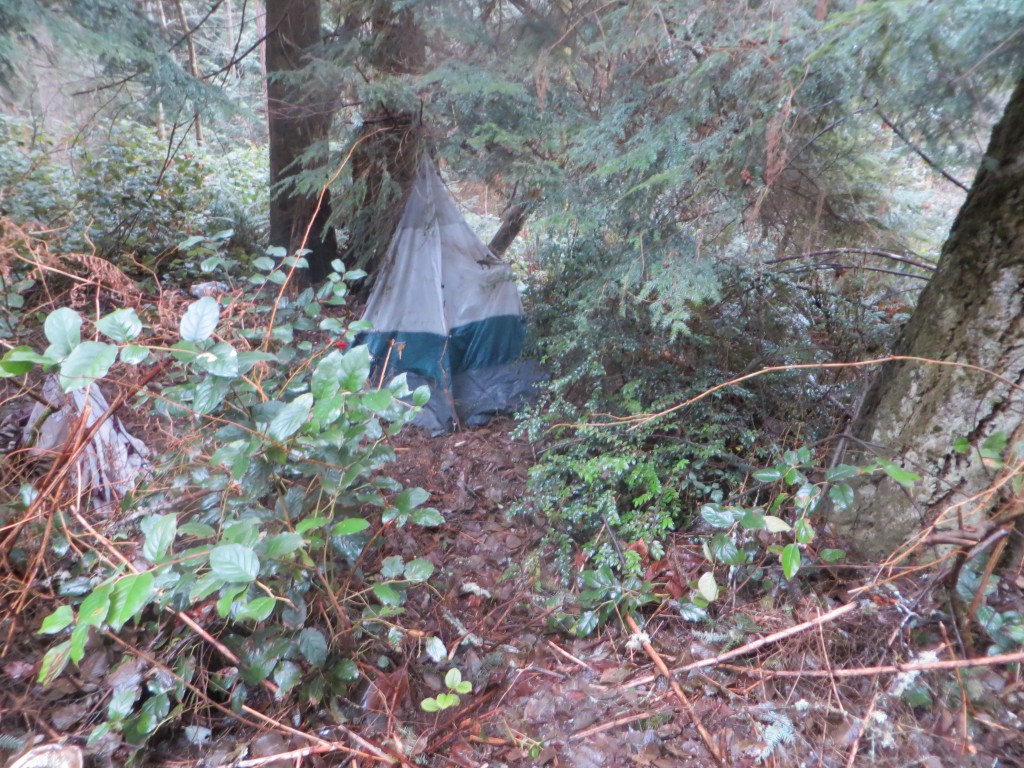 Piliated Woodpecker Damage.   This old Italian plum tree looks pretty sad after a pair of piliated woodpeckers found it.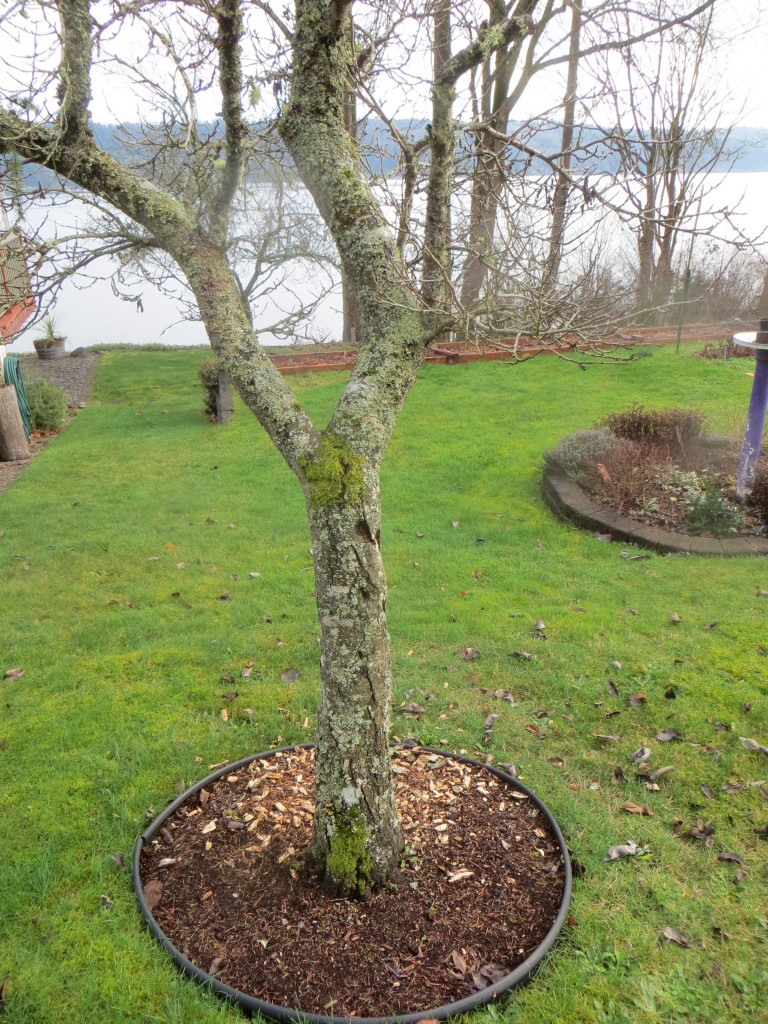 Outfall Stop Work Order?   We thought a stop work order would be forthcoming on a project going in without a right-of-way permit, and it finally did on Monday (1/12/15) afternoon.  This morning's photos of the project are interspersed below.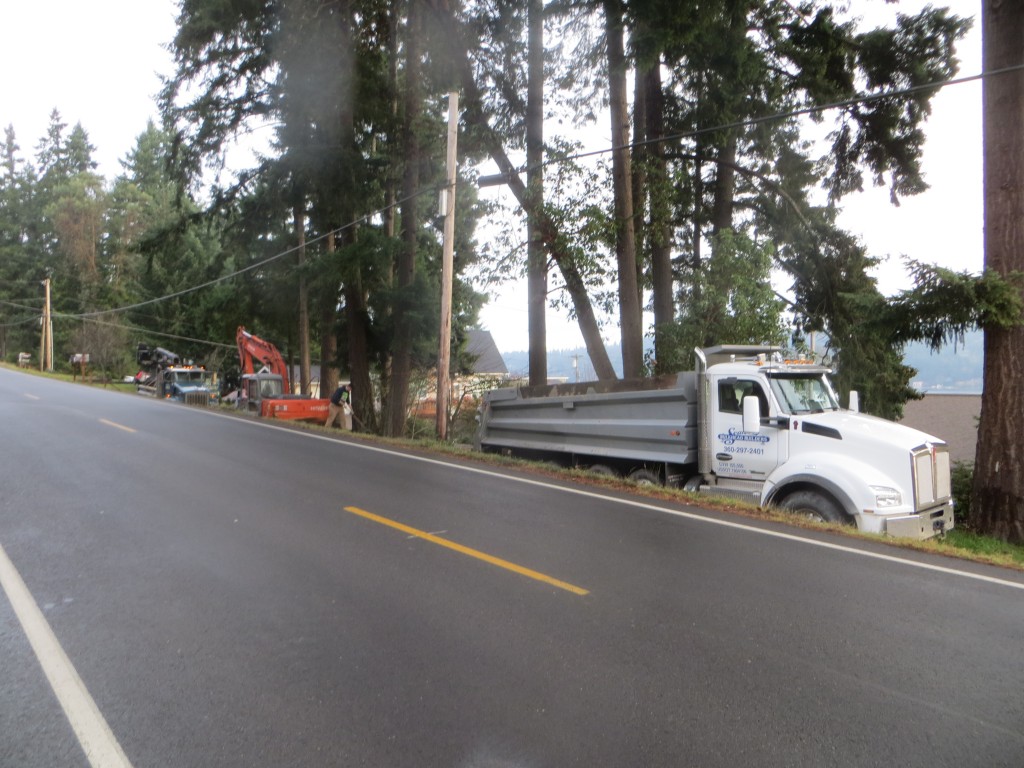 Expedited Permit?   We heard a permit will likely be issued on Tuesday by Public Works, since they have been told the work has been approved by Community Development.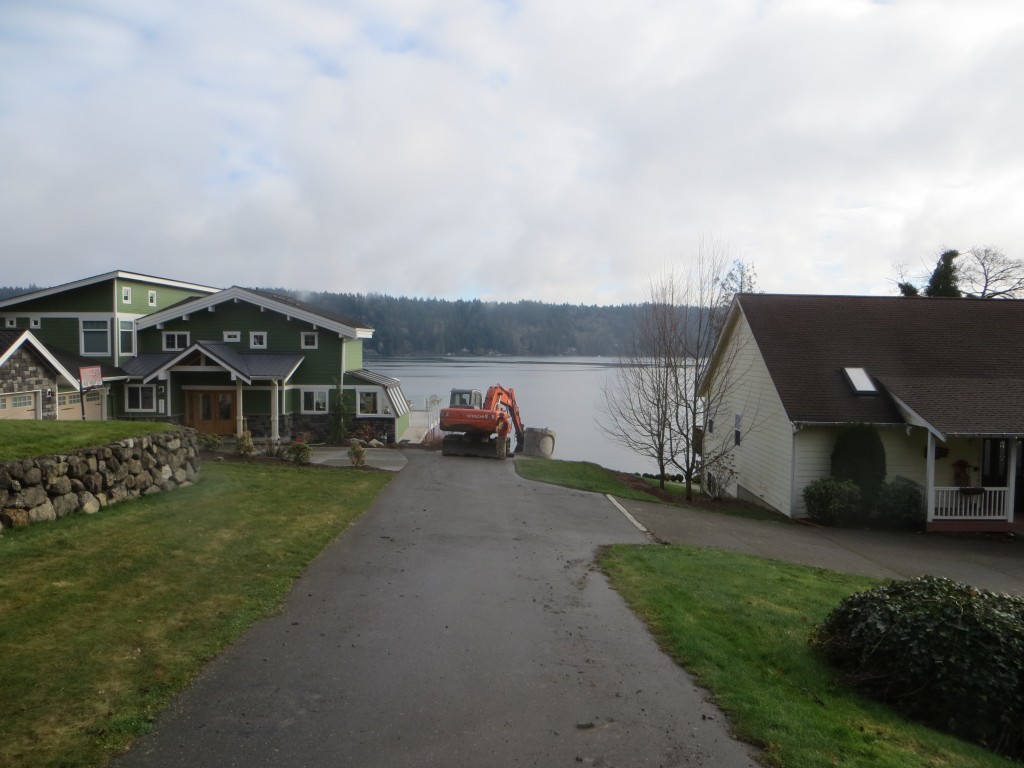 Outfall Conditions Satisfied?   What we don't understand is how this project was approved by Community Development without the Illahee Community being assured the agreement that allowed the outfall to move from the dock to the right-of-way has been satisfied.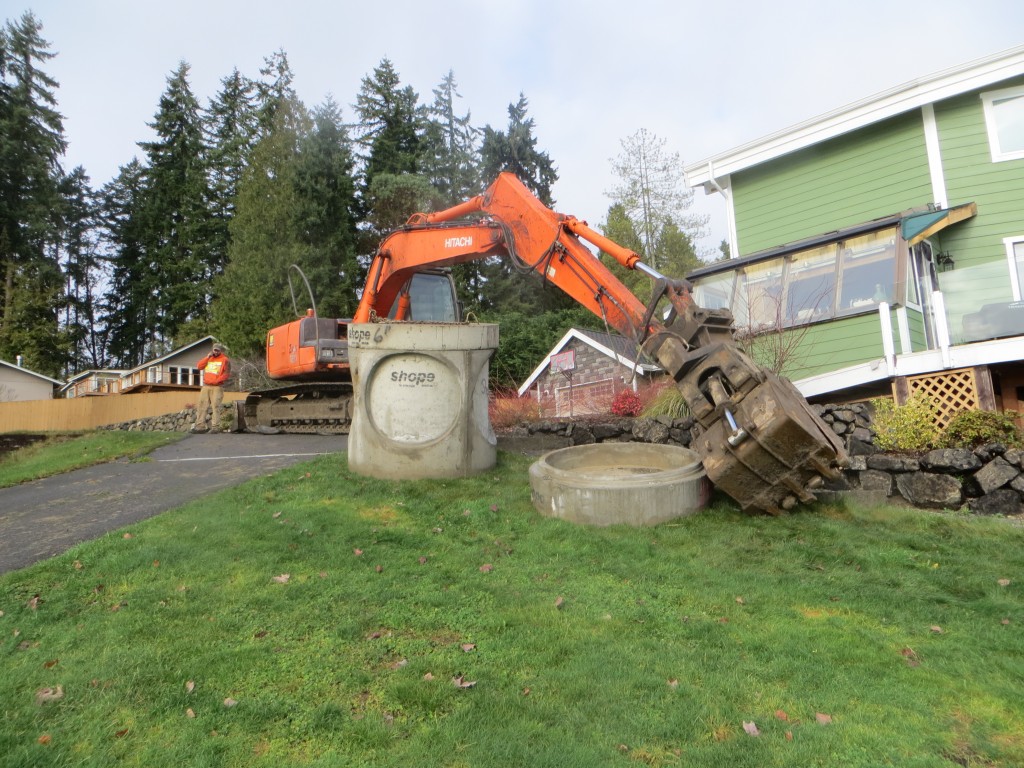 The Agreement?  What we remember is there was an agreement that moved the outfall from the dock to the county right-of-way that has some stipulations.  We presume the county has a copy of the agreement, supposedly signed by those affected, and we have asked for a copy.  Hopefully we will hear something on Tuesday before the right-of-way permit is issued.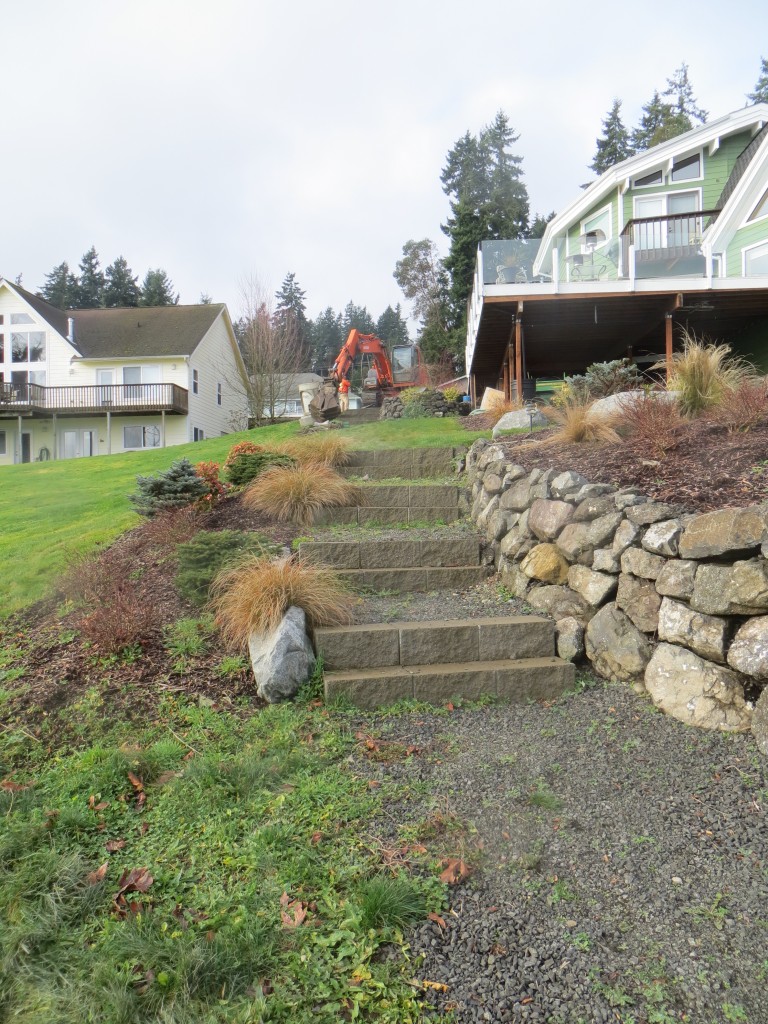 Community Input?   The other issue is community input on what appears to be an exposed 24 inch diameter HDPE pipe running down the hill to the outfall.  Did anyone get an opportunity to comment on this?  Normally, neighbors get an opportunity to have some say in what happens next to them, but those on both sides were never contacted until the contractor notified them last week.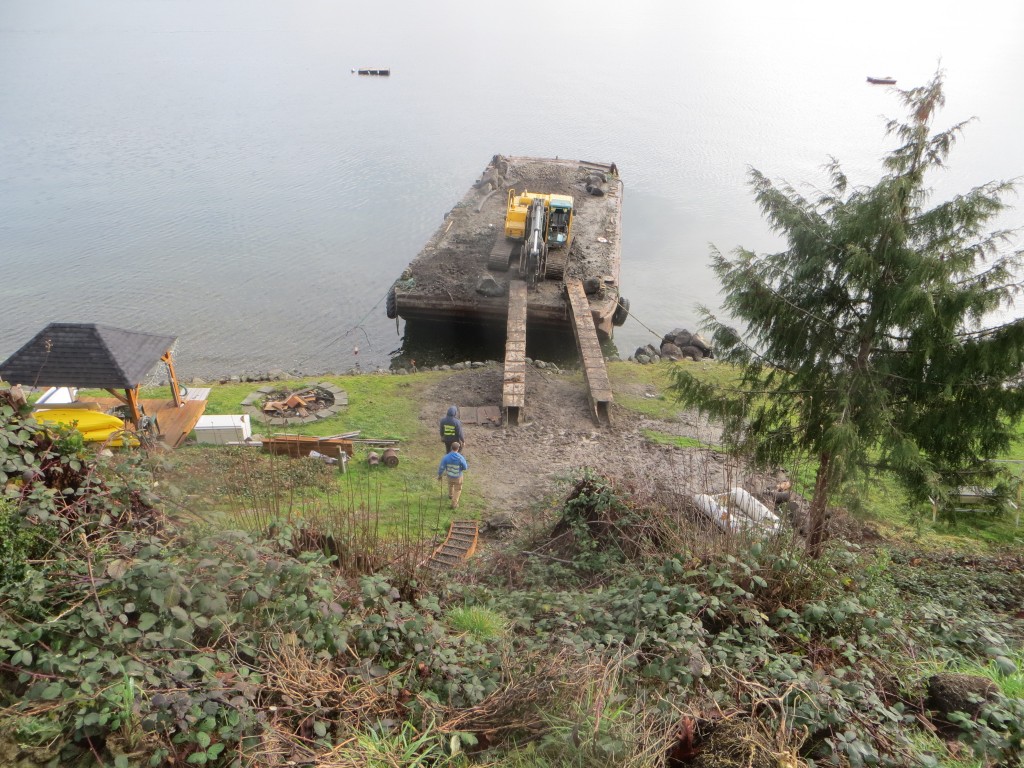 Cynical?  Normally we like to be positive, but it is hard when it seems those who are supposed to be watching out for us are not keeping us informed and seem to be unaware of a major settlement agreement.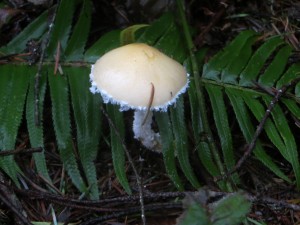 Are We Wrong?   We certainly hope we are wrong, and that Kitsap County is doing their job, and they just haven't had time to tell us or convince us.  We are waiting, and unfortunately, this installation looks like it may be completed before we hear back.