Wind Storm Photos.   An early Sunday morning walk found garbage cans scattered and the sound of generators running, along with a number of road closure signs.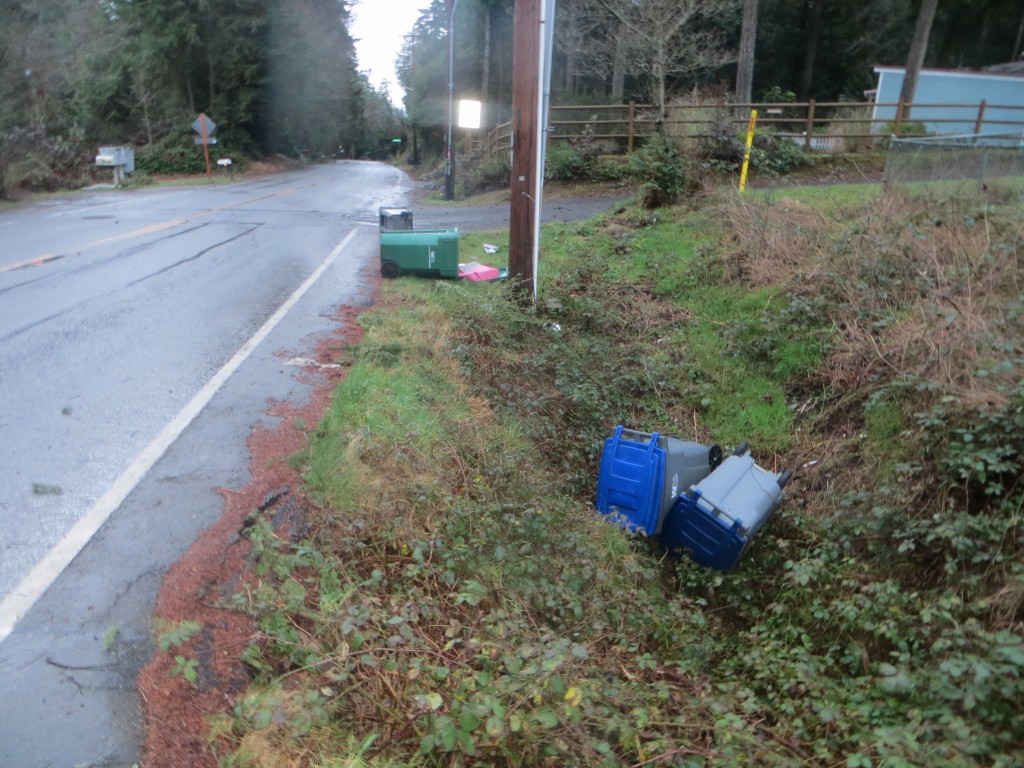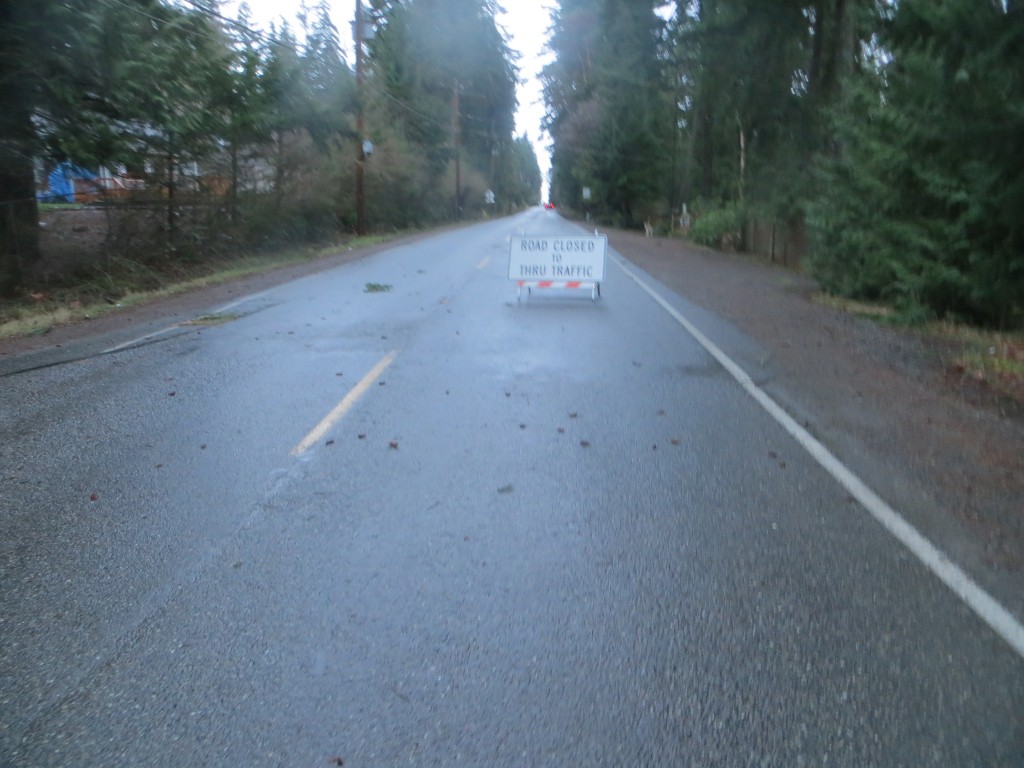 Downed Power Lines.   We also finally found the reason for the signs and a smouldering fire.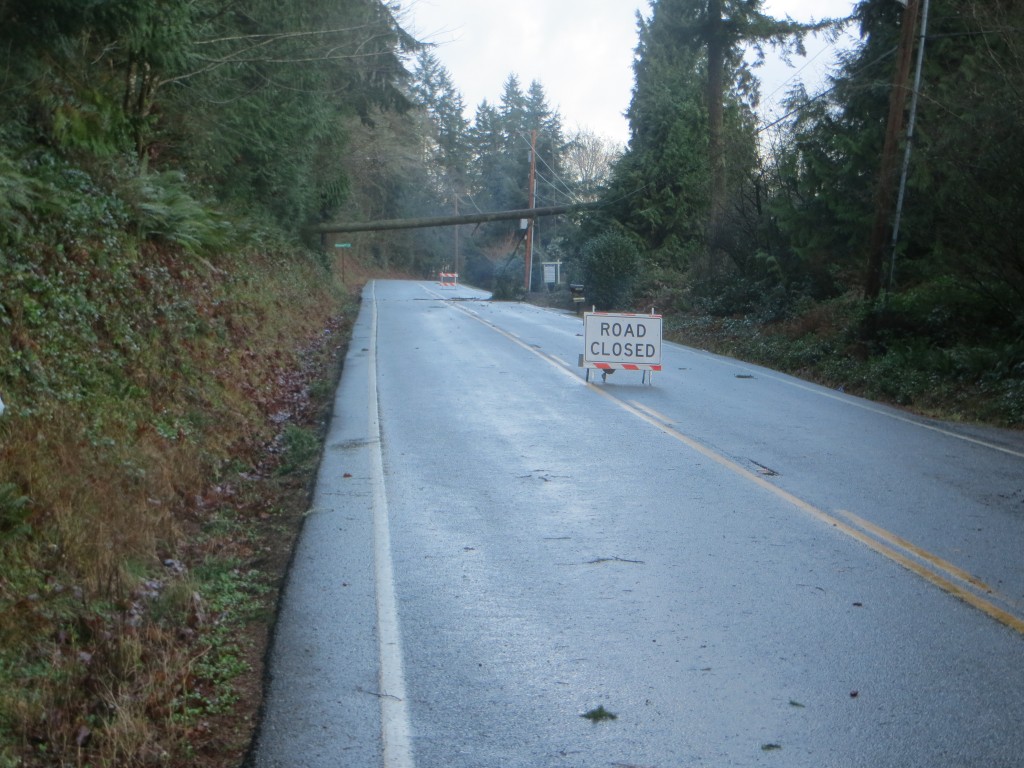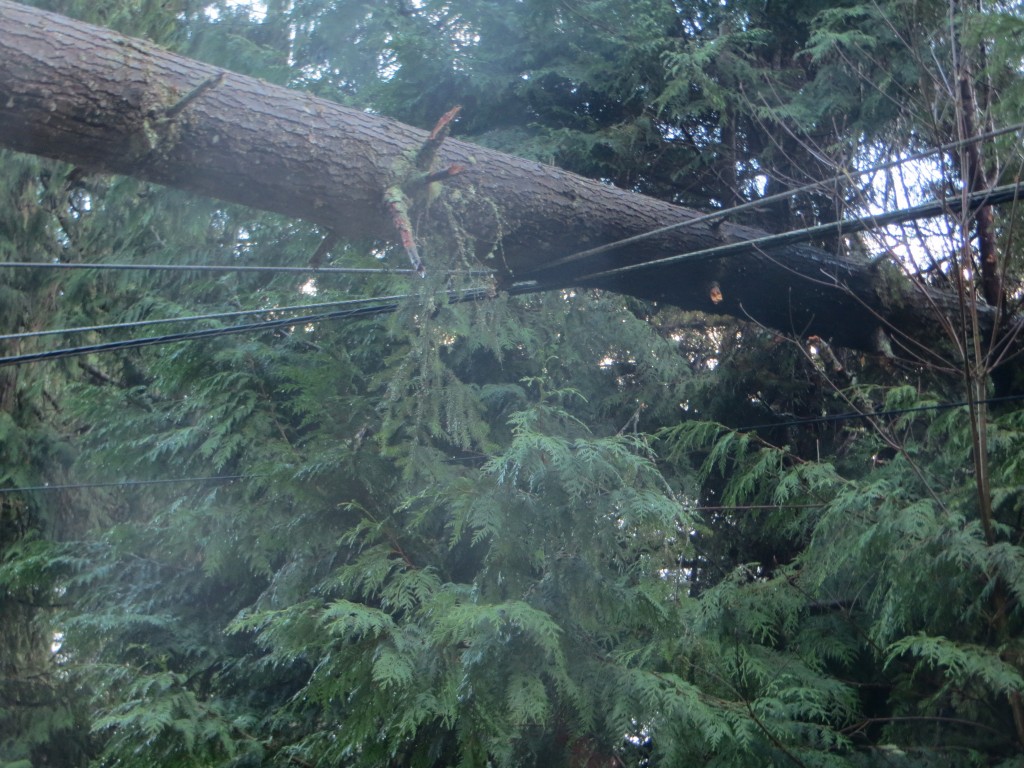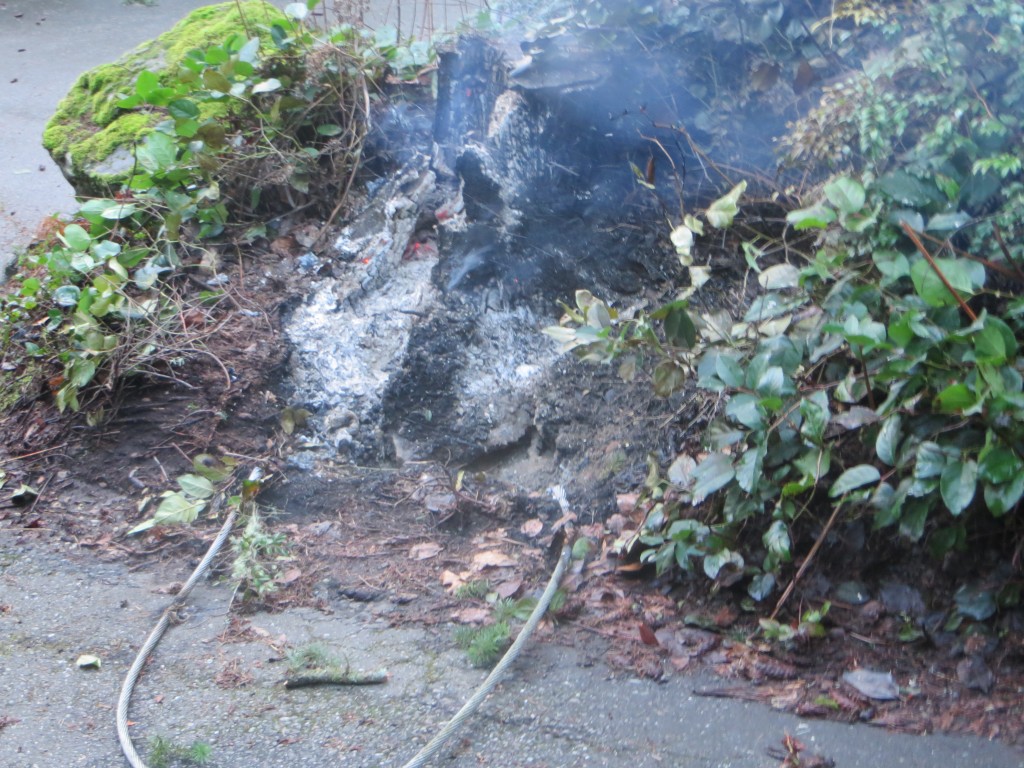 Seahawk House Lights Out.   And we knew the power was out when the Illahee Road Seahawks decoration lights were out.  Thankfully, that stretch of Illahee Road got their power back in time for the game.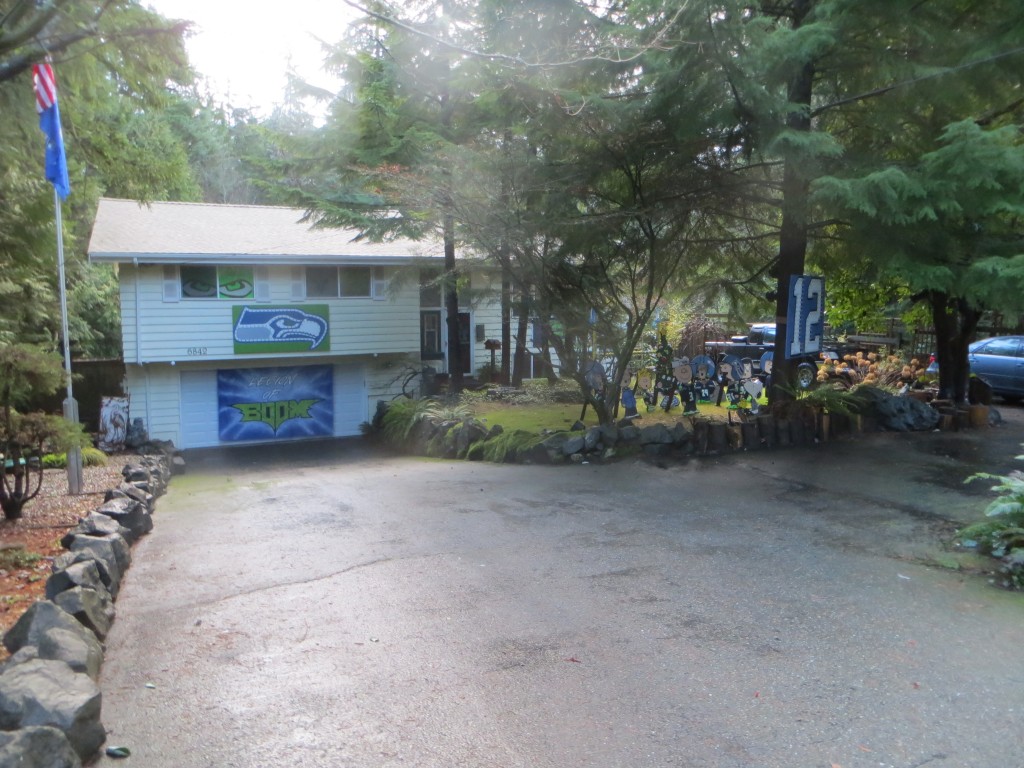 New Driver.   And on Saturday a young lady was learning how to drive and the family is probably glad the ditch was soft dirt.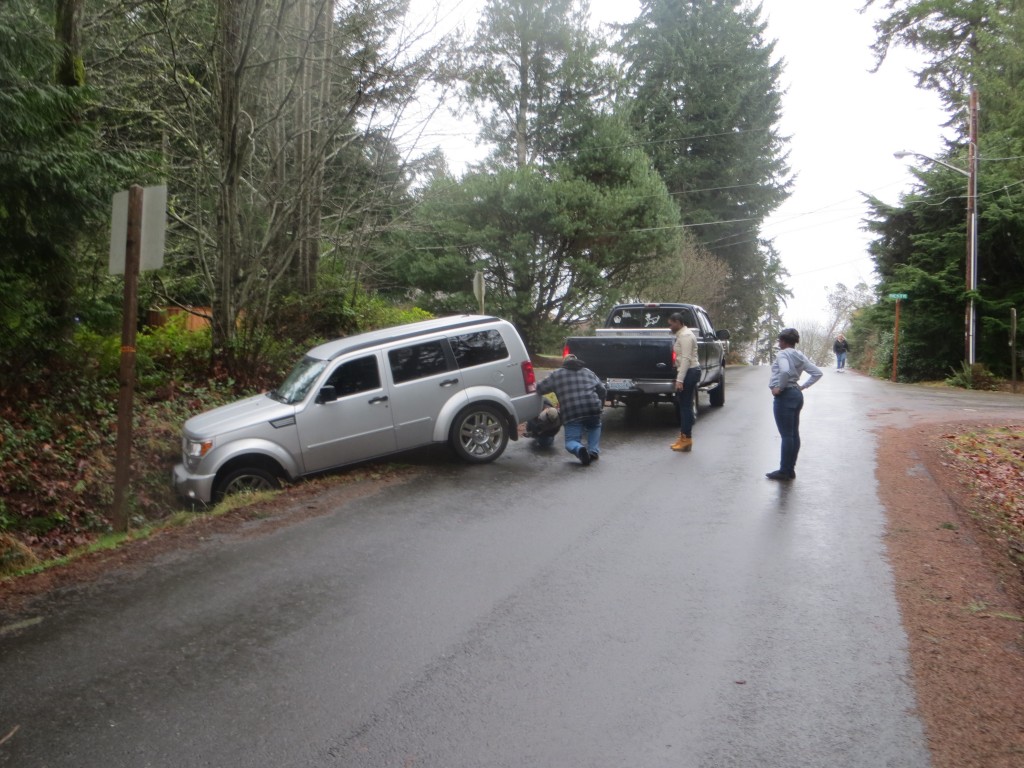 Outfall Photos.   We said we would take photos of the completed outfall job.  Later we will get some from the beach.  We think the neighbors probably wish the pipe had been installed closer to the bank so it wasn't such an eyesore.  Maybe the county, who approved the installation, will give them a break on their property taxes.  (Sorry for the cynical comment, but someone has to say it.)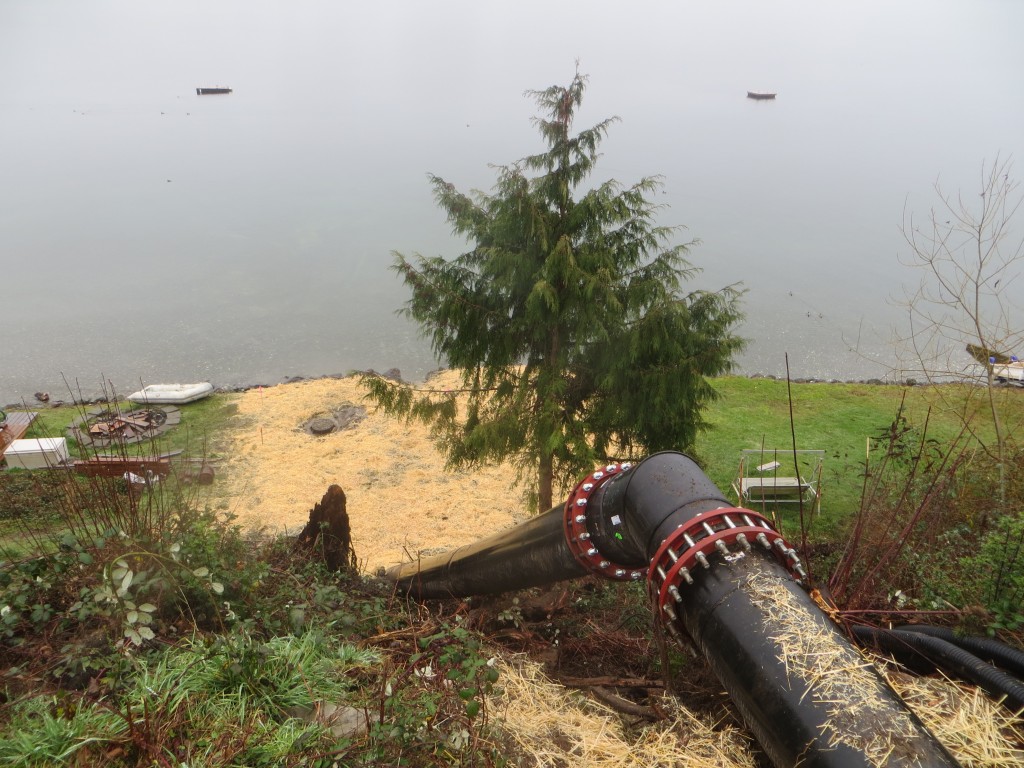 Preserve Downed Trees?   Normally after a wind storm we hear about downed trees over trails in the Illahee Preserve, but so far no reports.  Let us know if there are any.