Unwanted Chips.  Seems like recently one or more tree companies have decided to dump their wood chips at the Illahee Preserve.  Years ago we asked for wood chips to cover the trails, and now we can't stop them.  It takes lots of hours and effort to move the chips to the trails, and it will take an army to distribute all these.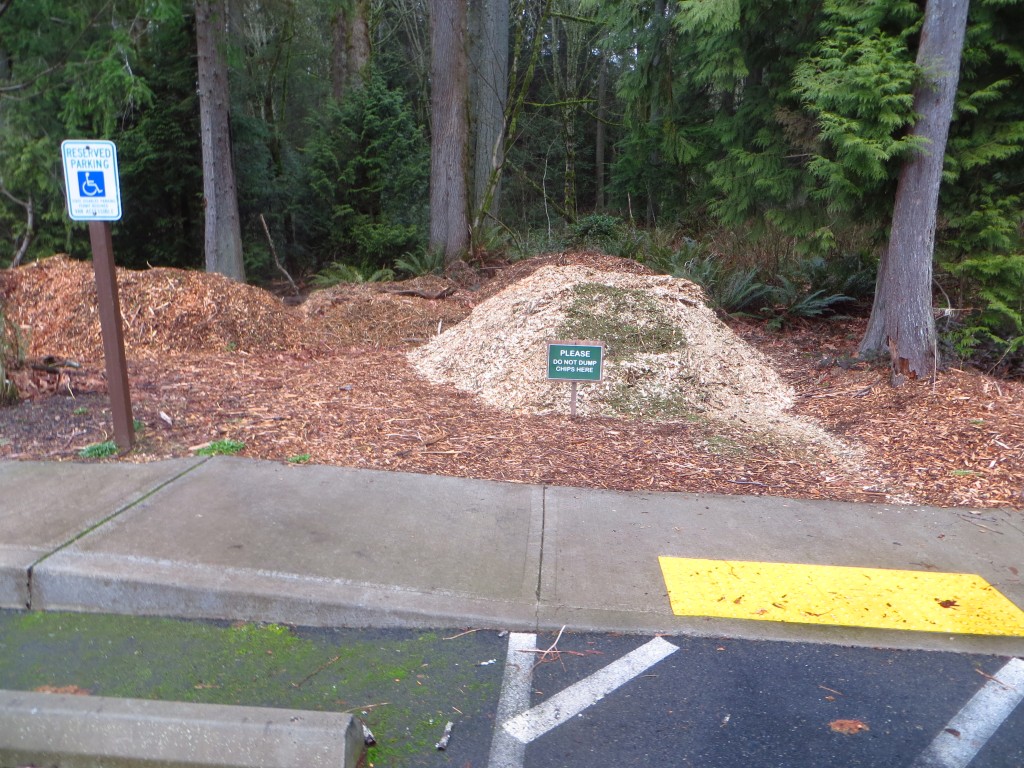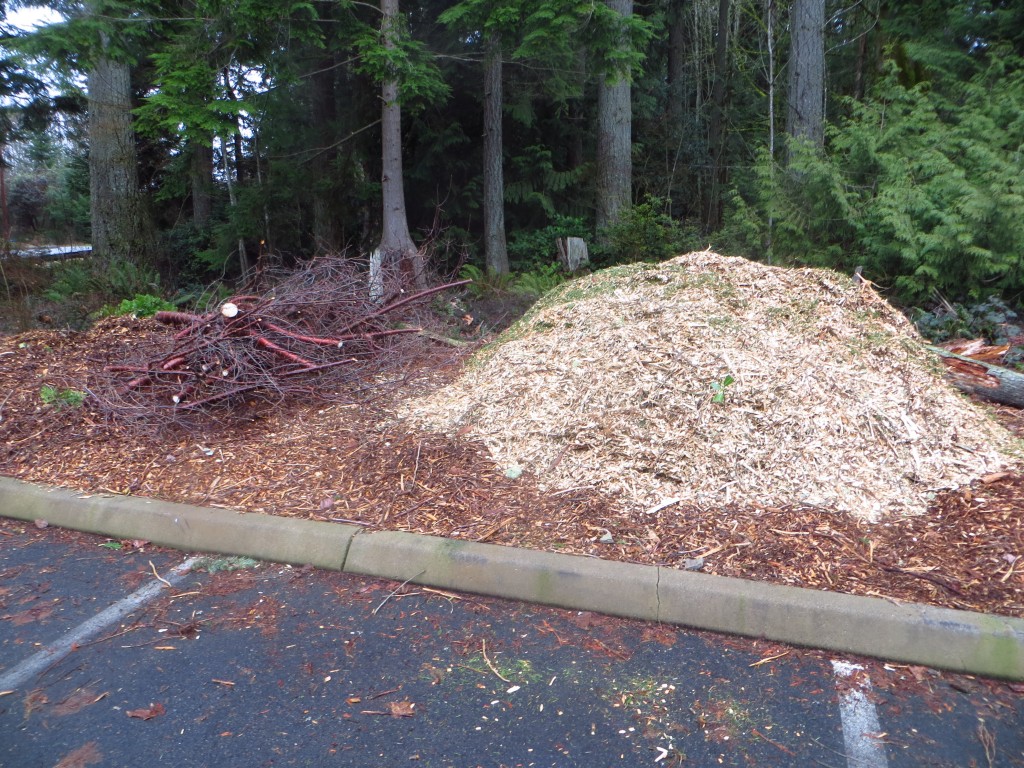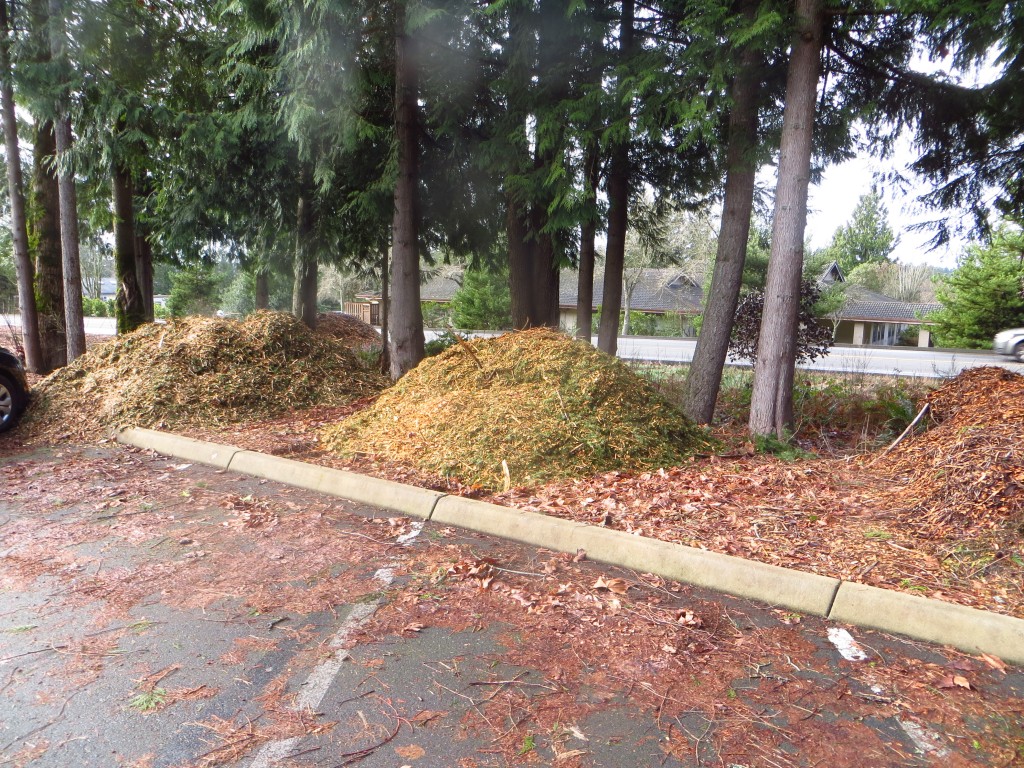 Report Chip Dumpers.  Please report anybody you see dumping chips!!  Call Parks or the number for the Illahee Forest Preserve, our non-profit supporting the Preserve, at 360-479-1049.

Blowdown Cleared.   Early Sunday morning the downed trees blocking trails were removed by Rotary and Preserve volunteers.  Thanks to those who volunteer their time, energy, and chain saws!!!!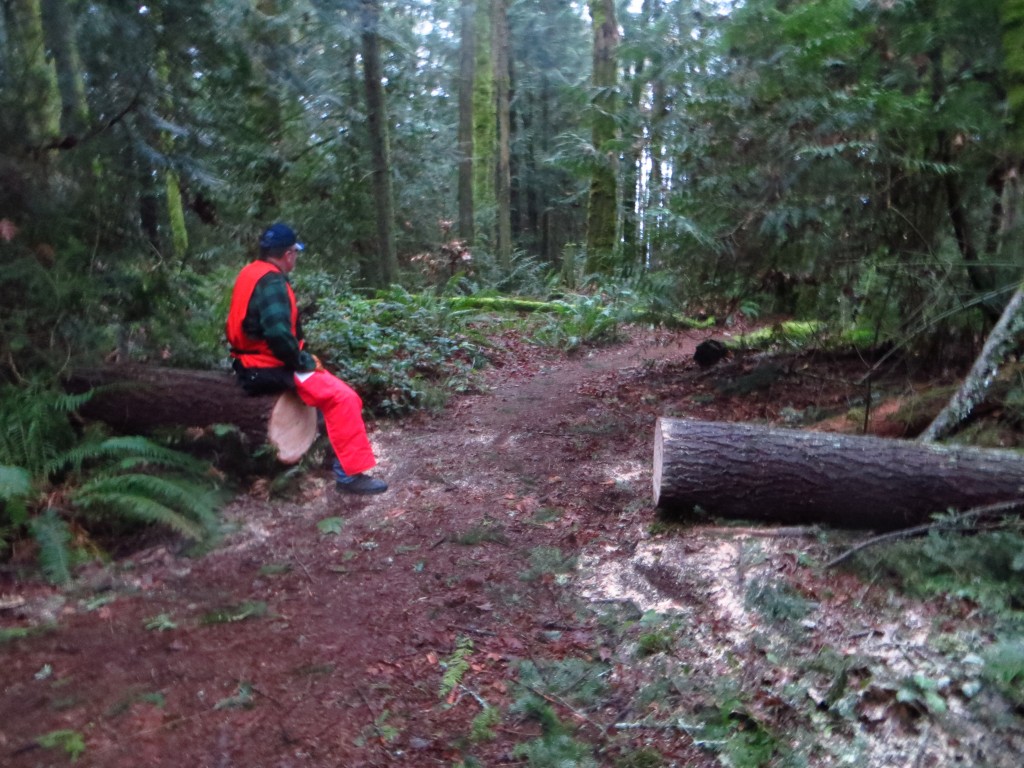 Messy Camp Sites.   As if downed trees aren't enough for volunteers to take care of, we found some really messy camp sites that need to be cleaned.  We often find needles and feces which make cleanup difficult, and sometimes Parks will have special cleanup crews come in.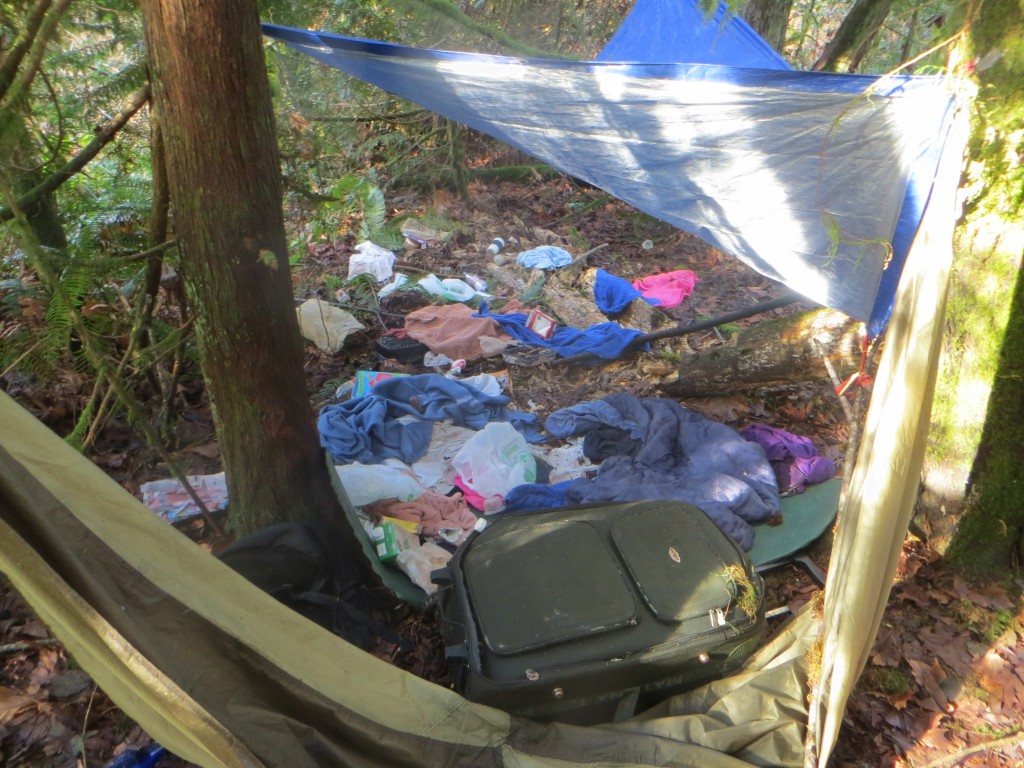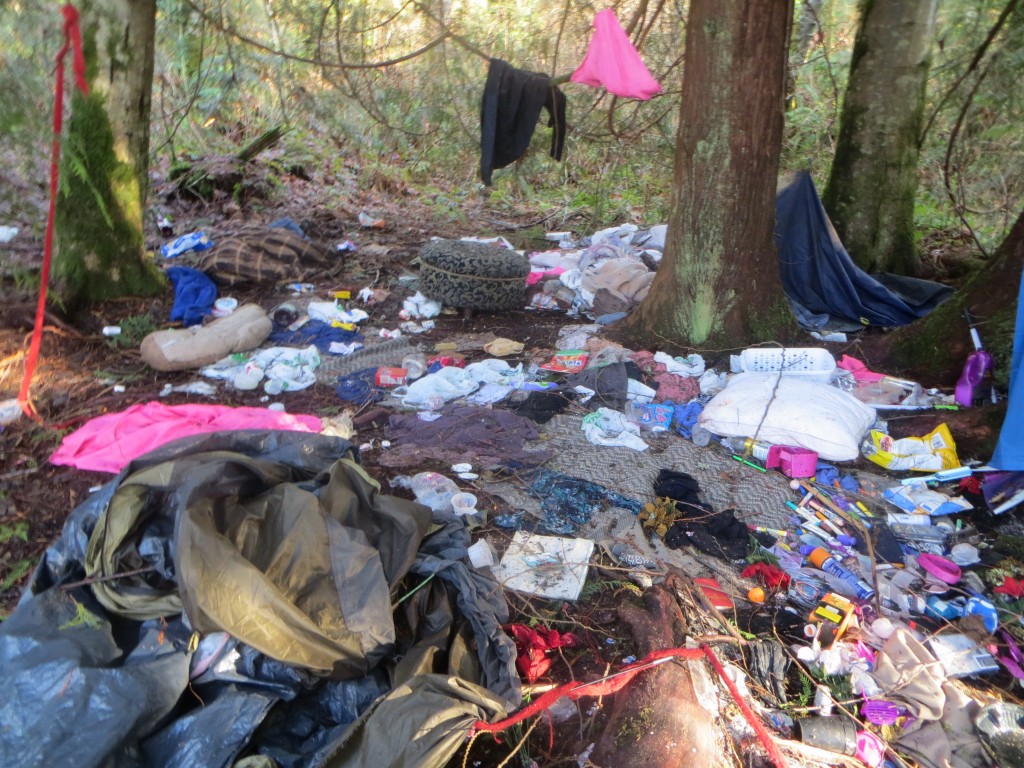 Prowler Report.  And continuing with problems, here is a report that came in a few days ago and was posted on Facebook.

"Just before 5:00 am this morning. There was an SUV prowling in the neighborhood. They drove west on NE 1st and saw my car was running so they slowed down then turned around in driveway and came back down the block slowly. When they saw me pulling out of my driveway they sped up and went South on Rest. As I drove by Rest I saw them turn around again. I drove back by and didn't see them. I hope that I scared them away. Please be alert this isn't the first time there have been prowlers in our neighborhood."
I went back and checked our security camera footage and saw the vehicle on 1st and then shortly after could see the same vehicle driving behind us on Wise St.  It is a newer dark SUV with unique side marker lights in front of the doors, possibly on the side rear-view mirrors.  They made several passes, driving very slowly in front of homes.
Dead Seabird Report.  Last year we reported on COASST (Coastal Observation And Seabird Survey Team) walks, also locally referred to as the dead seabird check.  We went years without finding any dead birds, primarily because the eagles generally keep the shoreline clean.  And they probably took care of this seabird, leaving only part of its head and the upper bill.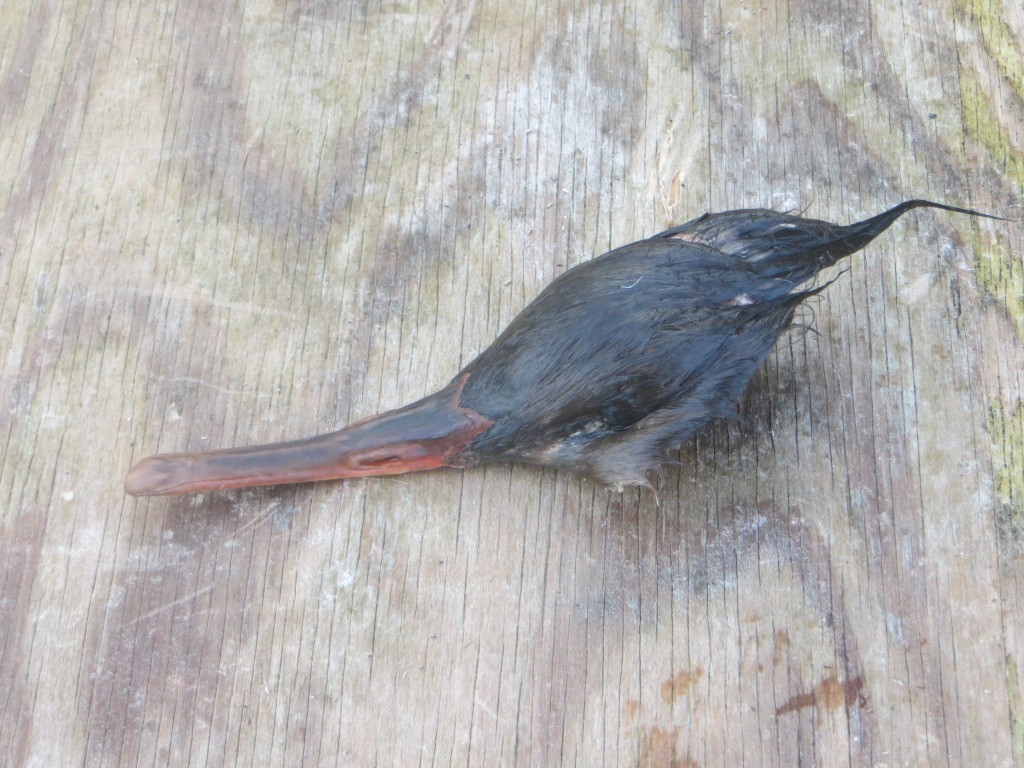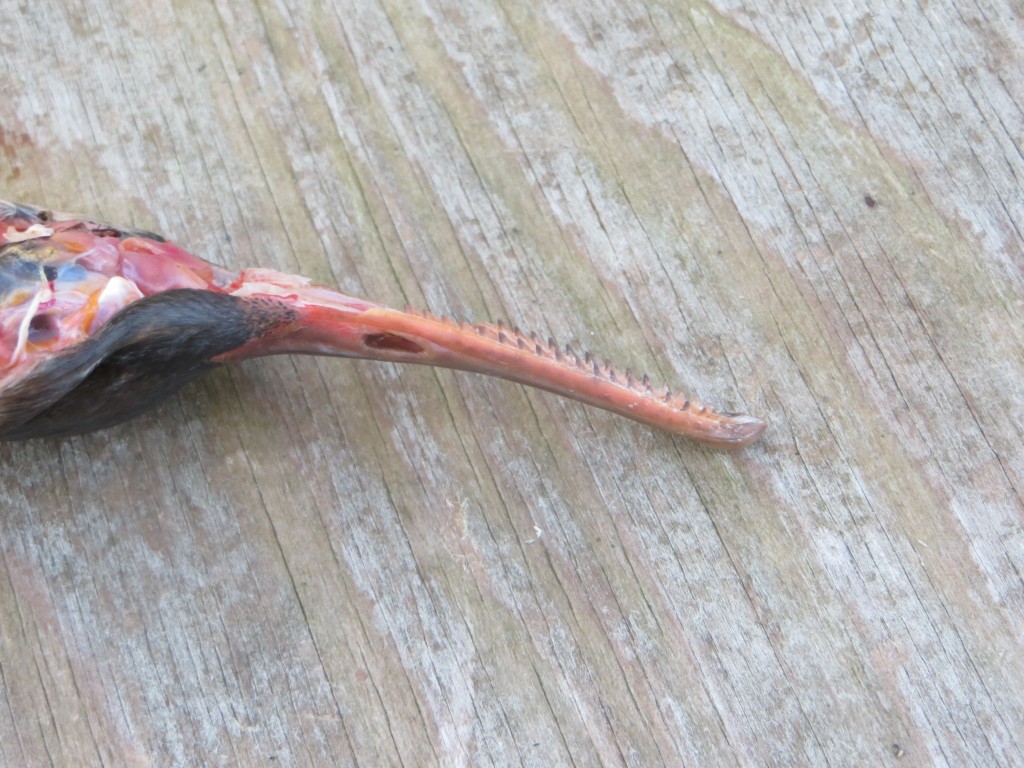 It was probably a young double-crested cormorant, because its bill length was a few millimeters short of that of an adult.  Let us know if you are interested in joining us on these monthly shoreline walks.
Egg Casings.  We've reported on these before and this is a test to see if you know the source of the eggs.  They are usually found in the intertidal or subtidal areas, but probably became buoyant because of the number of eggs and washed up to the higher tide level.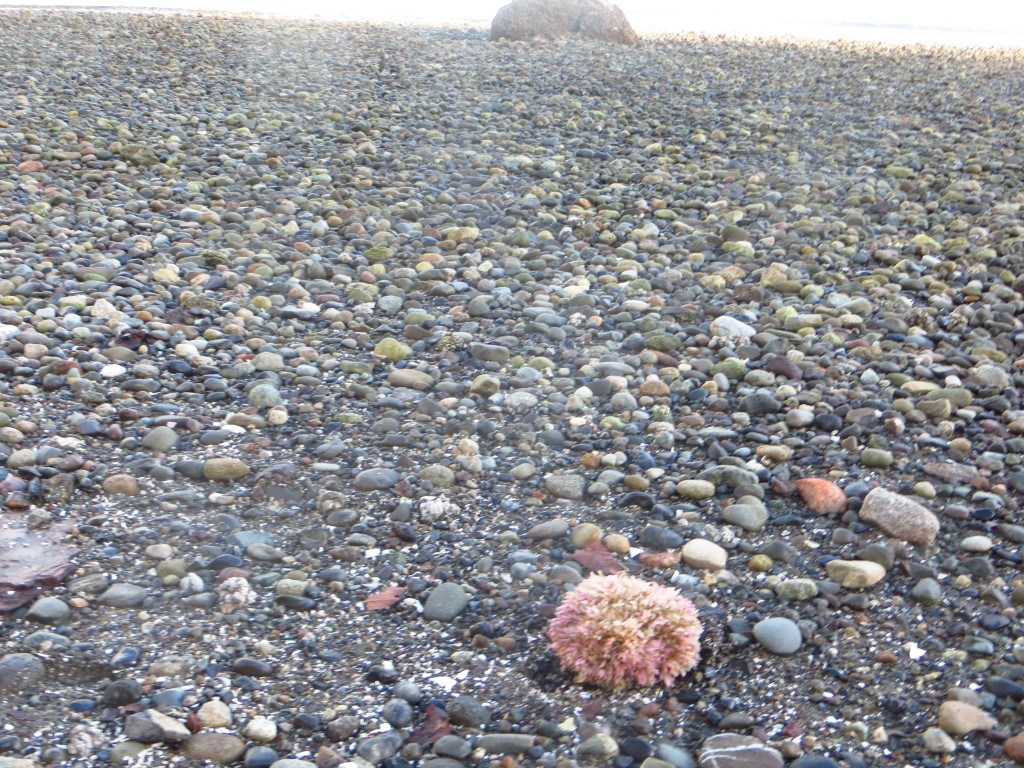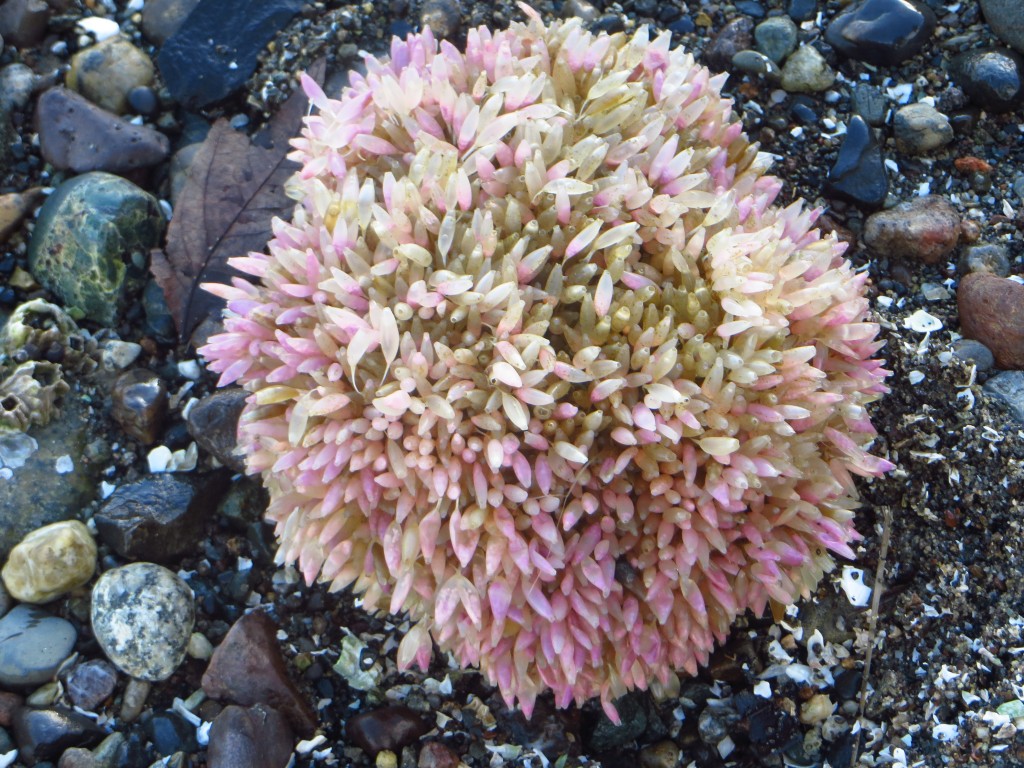 Pheasant Beach Walker.  We were surprised to see this pheasant walking the other way down the beach.  He didn't seem to be too concerned about us.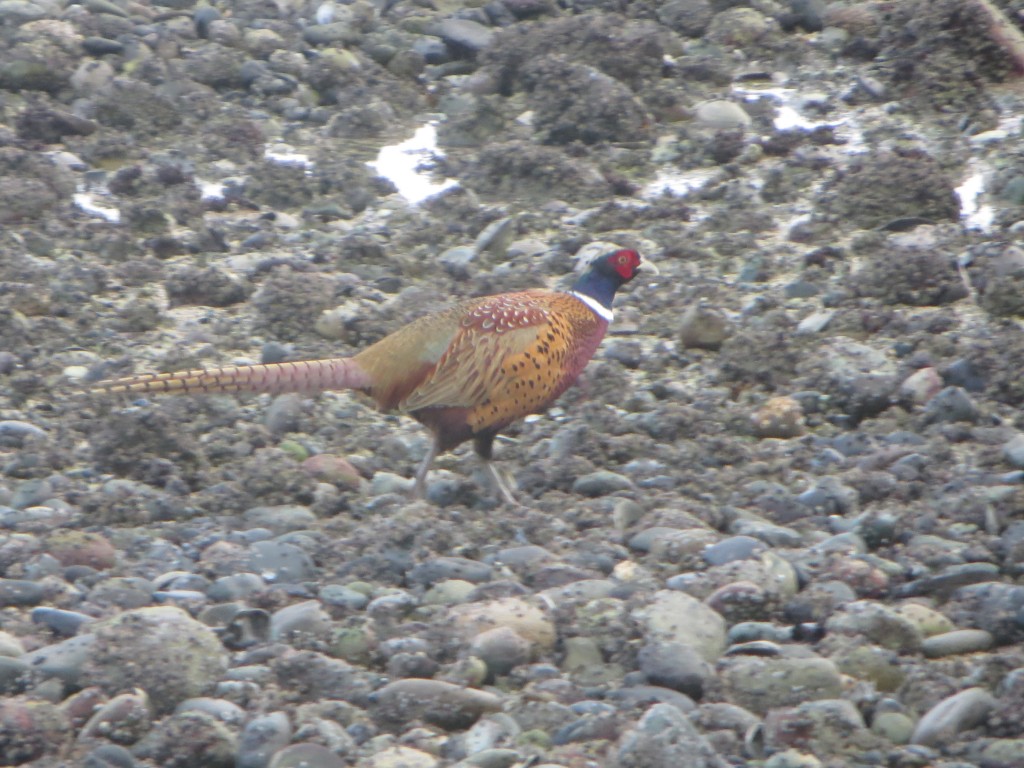 Egg Casings Answer.  We copied this information from one of the many information sites on the web.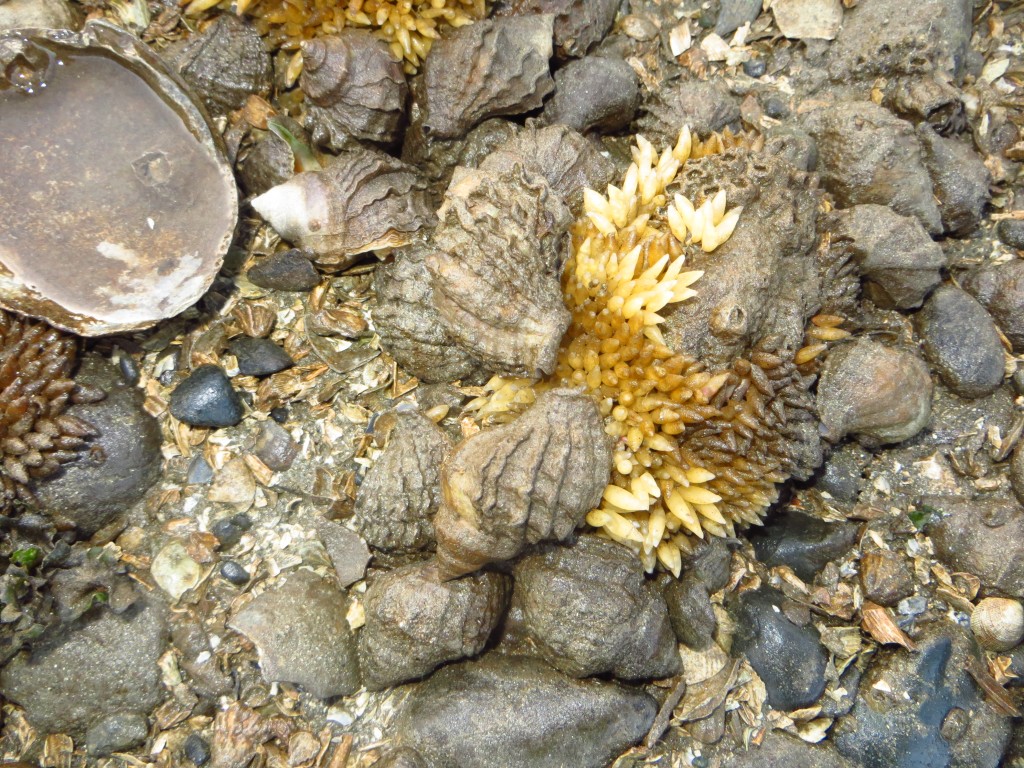 "The Frilled Dogwinkle can be found in winter or early spring around the low tide line where numerous females (four years old or older) will lay many yellow spindle-shaped eggs about a half inch long attached to rocks in a communal nursery. A female can lay up to 1,000 eggs per year.  After a month or so the young snails pierce the egg capsule and crawl off, however there is high mortality with only around 1 percent reaching one year of age." 
Jim Aho