Flowers.   Feels like Spring with the warm temperatures and flowers emerging.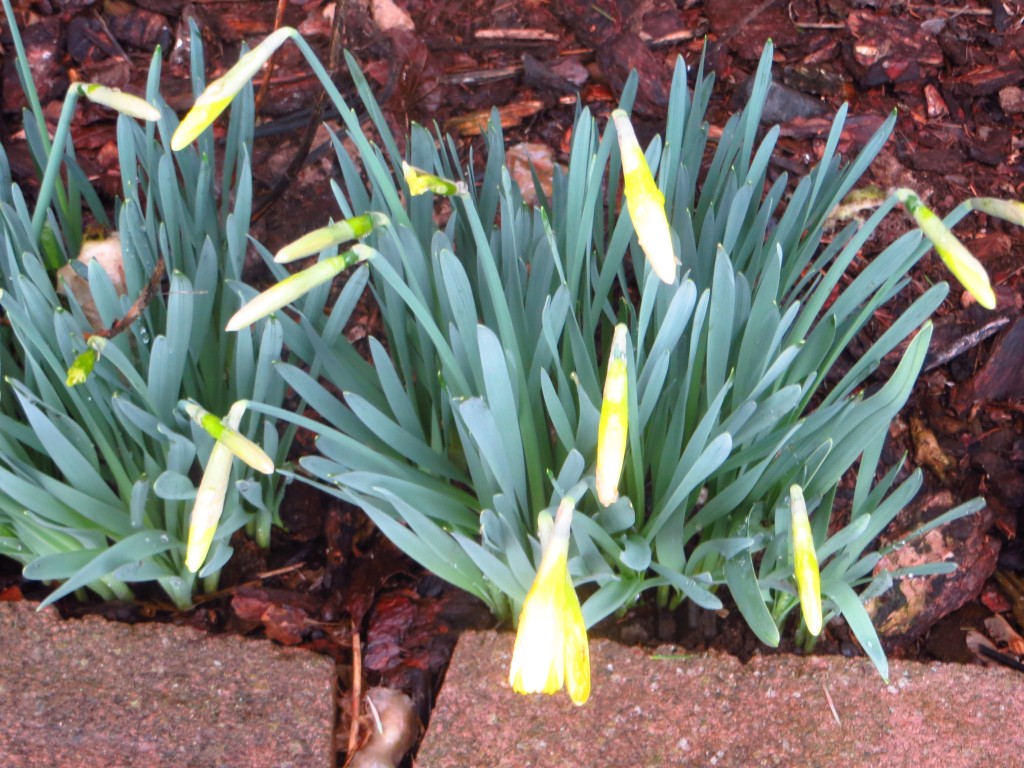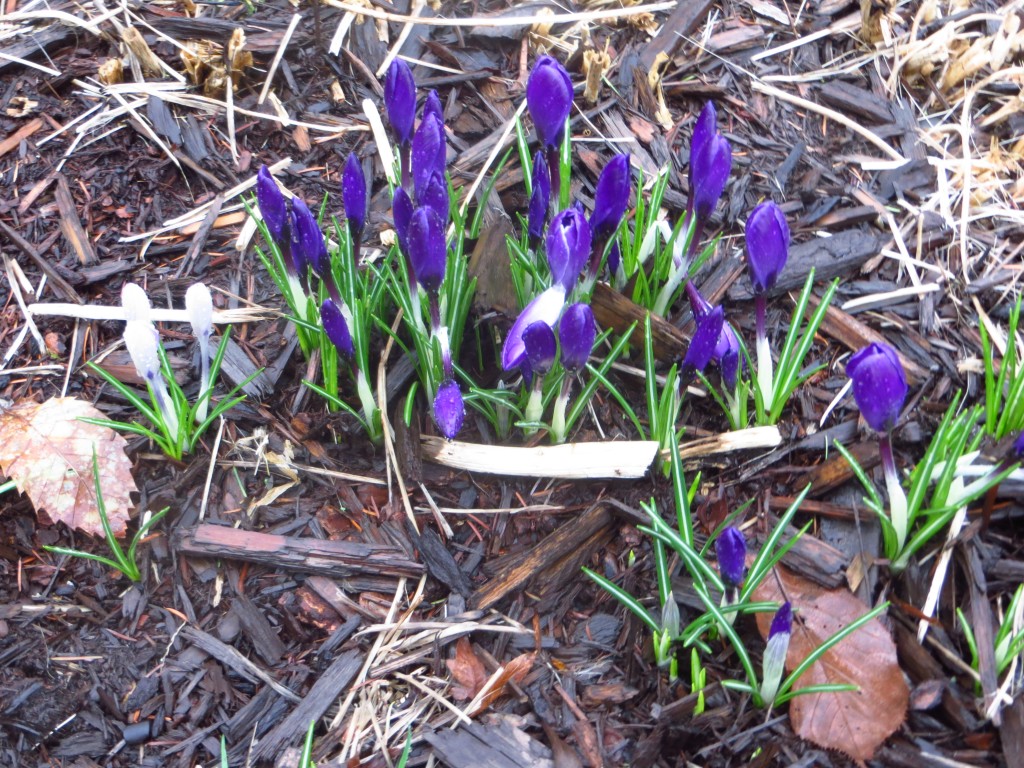 Monday Community Meeting.   A community meeting is being held at the Library on Sylvan Way on Monday (2/9/15) at 6:15 pm to discuss community issues, including the option to purchase Timbers Edge, and to answer the many questions regarding sewer plans for Illahee.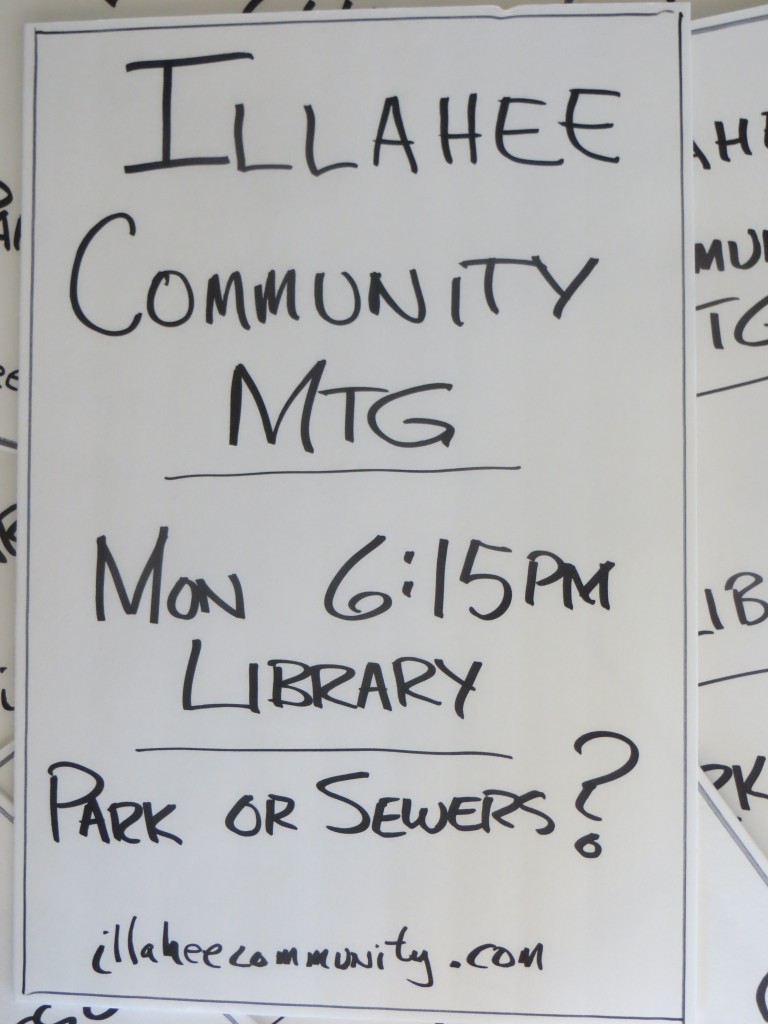 Sewers?   Are there plans for sewering Illahee?  What are the costs, installation and monthly?  Kitsap County Public Works personnel will be there on Monday to answer questions.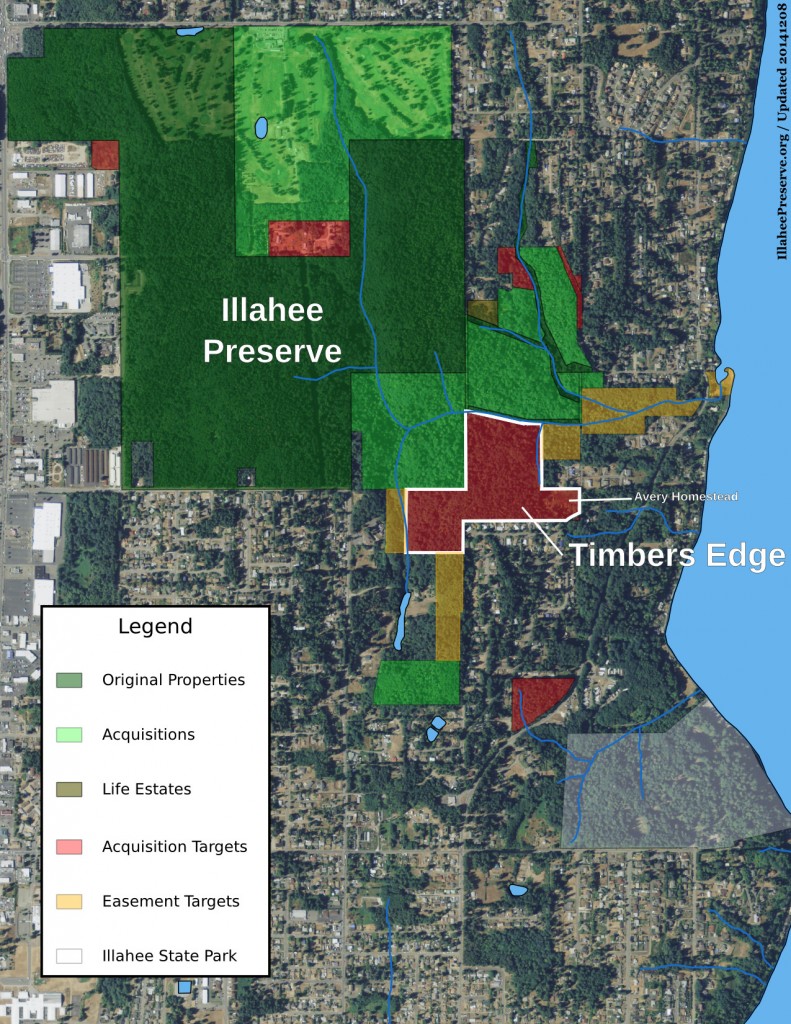 Timbers Edge Purchase?   Lots of questions coming in regarding the possible purchase of Timbers Edge, especially after the Kitsap Sun front page coverage a couple of weeks ago.  Updated information will be shared on Monday evening.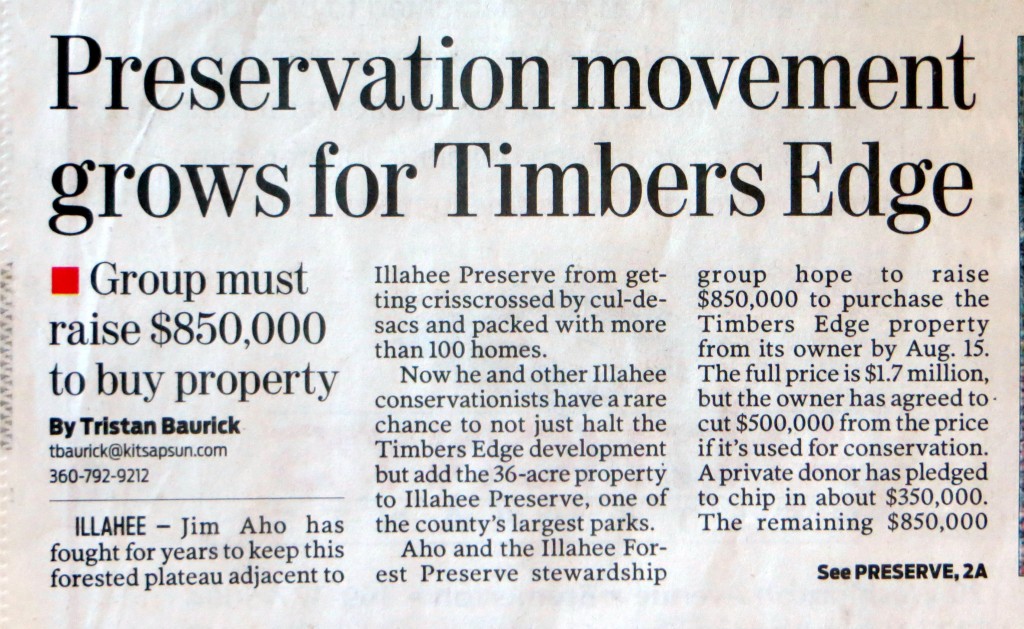 Stennis/Dock Photo.   A high tide photo of the Illahee Community dock with the John C Stennis in the background.  Photo taken this morning (2/6/15).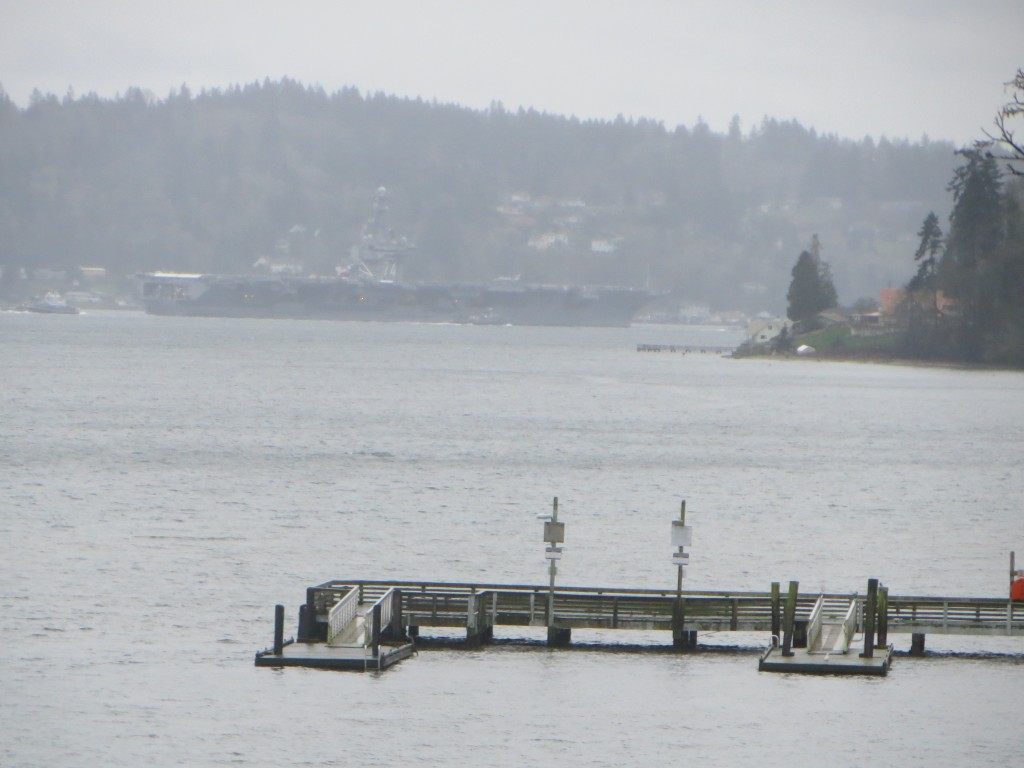 Enhanced Ditch Working.   Nice to see all the stormwater flowing smoothly in the enhanced ditches recently installed.