Spring Blossoms.  A great time of the year to enjoy the colors that surround us.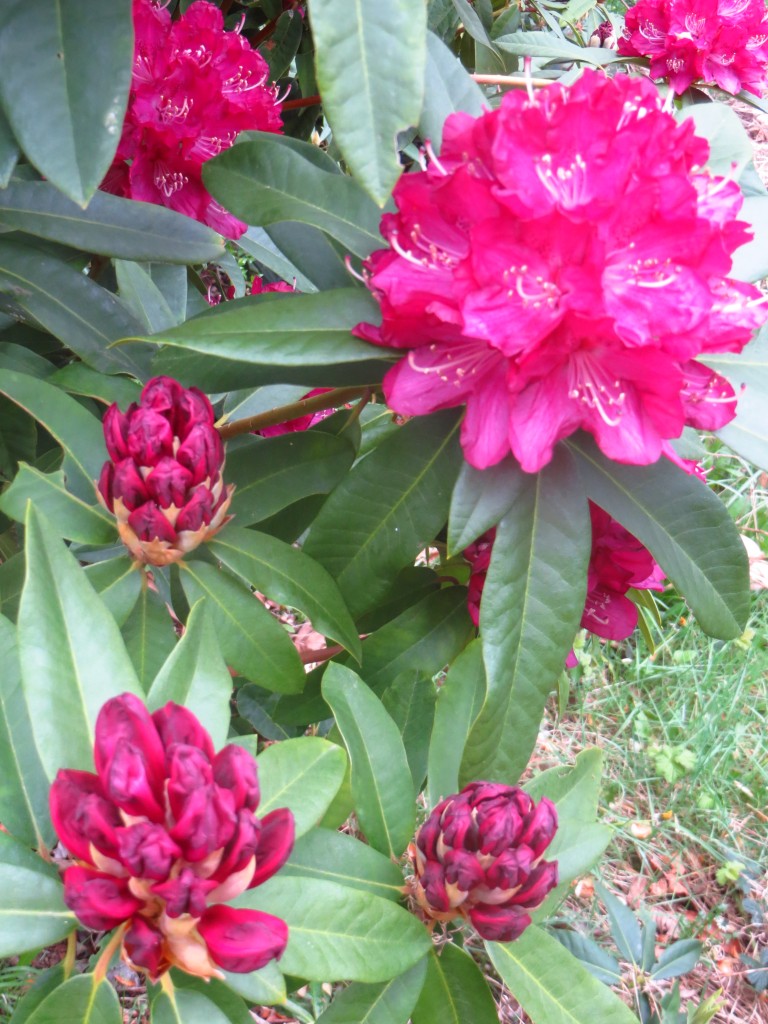 Work Party.  Last Friday was the last of the Washington Youth Academy work parties until this fall.  They placed wood chips on trails, removed invasive species, and helped clean up some very messy and smelly campsites.  Thanks to these nearly 50 young cadets for all their work and the East Bremerton Rotary for planning and coordinating the work parties and providing supervision.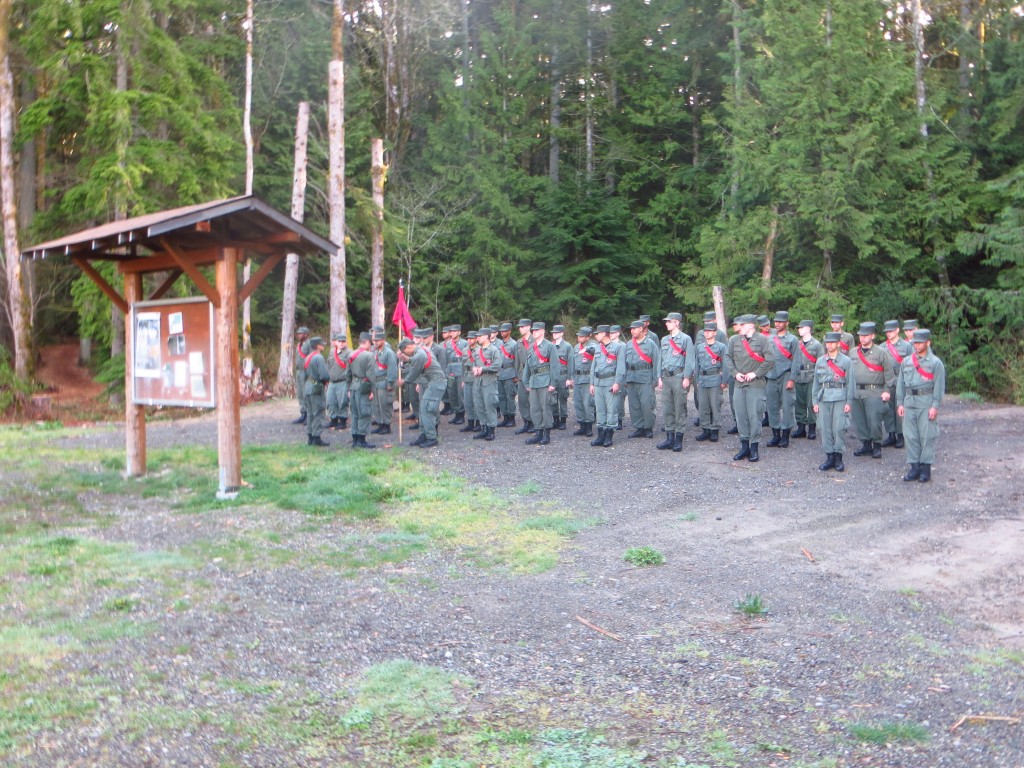 Trail Compliments.  We receive many many compliments on the trails in the Illahee Preserve, and it is especially rewarding when they say we have the best maintained trails around.  Again, the thanks goes to all the volunteers, as the Preserve is an example or model of what can be done by volunteers, service groups, businesses, and the surrounding community.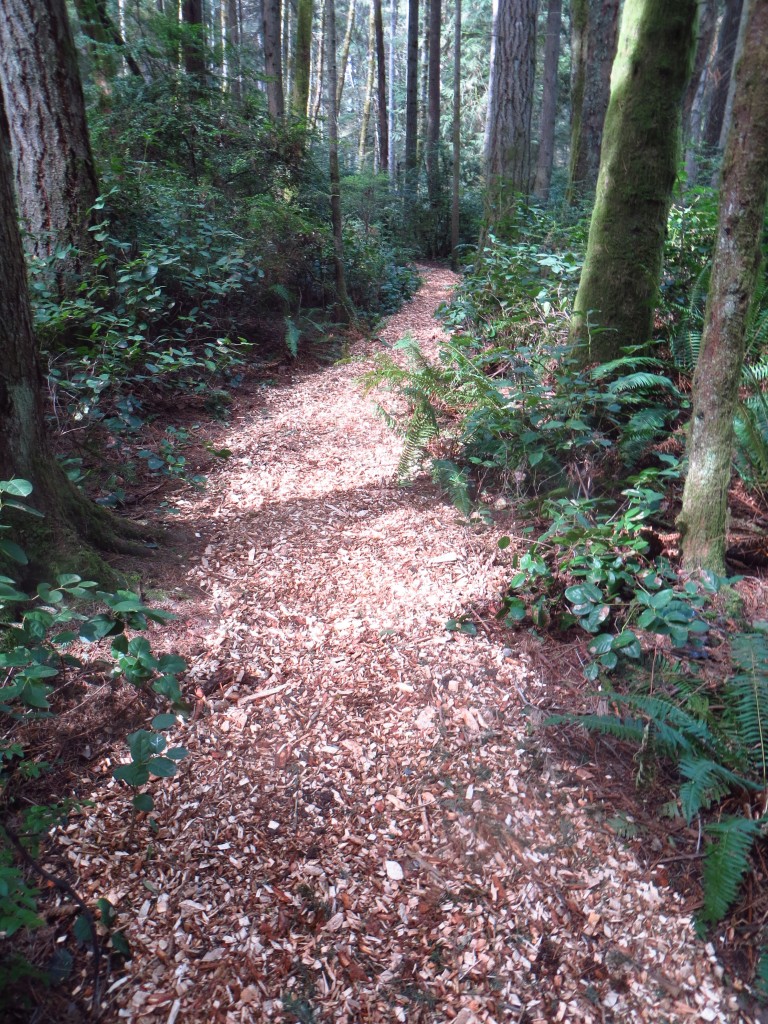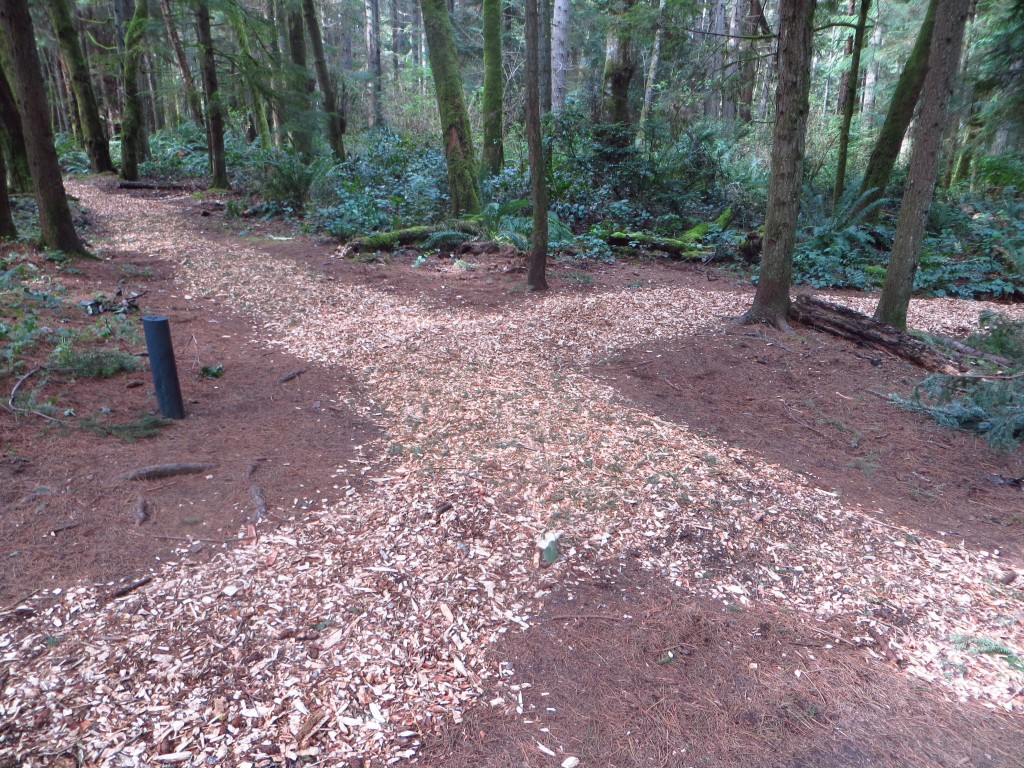 Timbers Edge Meeting.  Another positive situation is the new owner and new developer of Timbers Edge offering the community a window of opportunity to purchase either 25 acres, or the entire 36 acre development, and have agreed to contribute towards its purchase.  There will be an opportunity to meet the new developer, John Johnson, and review the development plans if funds are not raised. The meeting is on Tuesday evening (3/31) at the Sylvan Way Library and begins at 6:15 pm.  Please invite your neighbors or anyone interested in preservation of our natural areas.  There will be pledge forms available if anyone is able to help.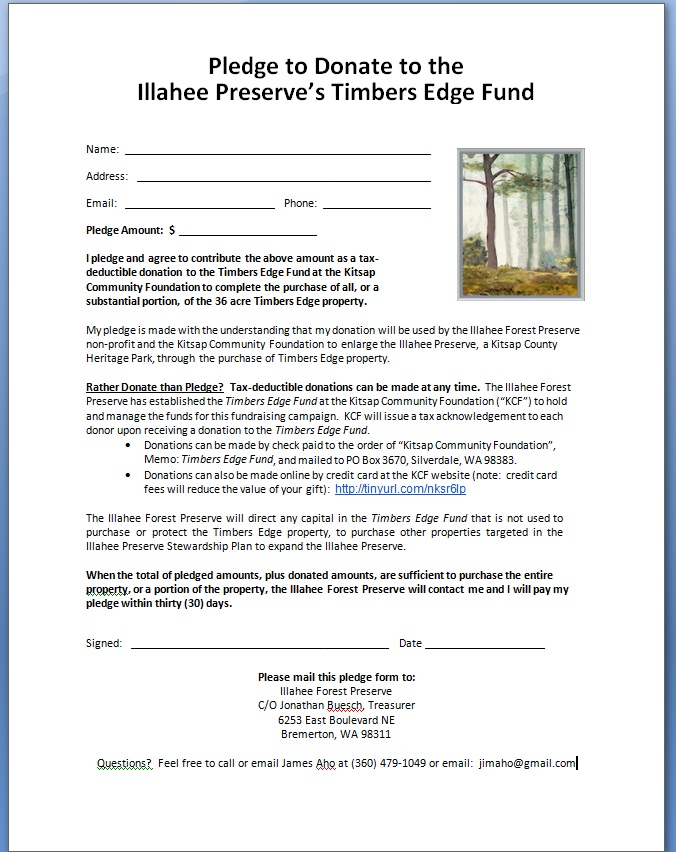 Contribution Thermometer.  This afternoon there was a contribution thermometer being put in the kiosk at the Almira Parking lot.  We left before it was put in place and will include a photo in the next update.  
Funding Plan.  Below is the funding plan for the Timbers Edge purchase.  It pretty much tells the story about how much work it will take to raise the funds to purchase Timbers Edge.  This is where the collective community must brainstorm to figure out how to make it happen.  We think Plan A is achievable, but worry about Plan B.  If you have ideas please attend the planning meeting noted below or respond with an email to this group.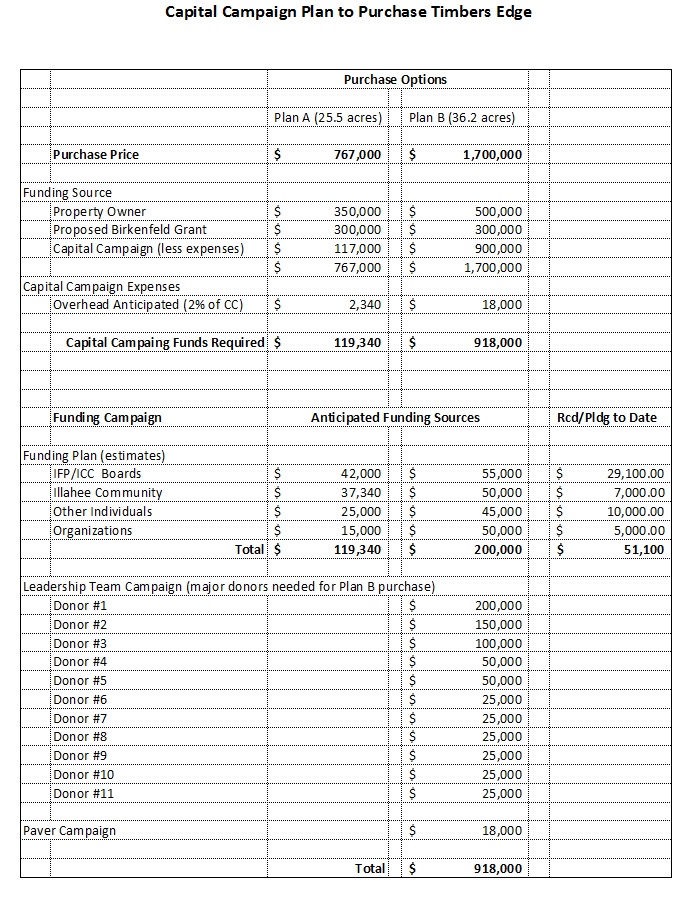 Planning Meeting.  The weekly planning meeting normally held on Thursday will be held on Wednesday (4/1) this week.  They meet at 5 pm at the Planetarium at 817 Pacific Ave and anyone interested in helping is invited.
Eurasian Wigeon.  We were asked if any Eurasian wigeon (with a cinnamon colored head) were sighted in Illahee this year as in past years and they were, but we didn't see them until a month ago.  Eurasian wigeons are seen frequently in the area with American wigeon and it is reported they take a wrong turn at the Bering Sea and accidentally follow the American shoreline instead of the Asian one during their fall migration.