Photos.  Evidently the Bullock's Oriole is common to the area but not often seen.  The Bullock male differs from the Baltimore Oriole male whose head is all black.  This one was photographed through a window and thus the glare.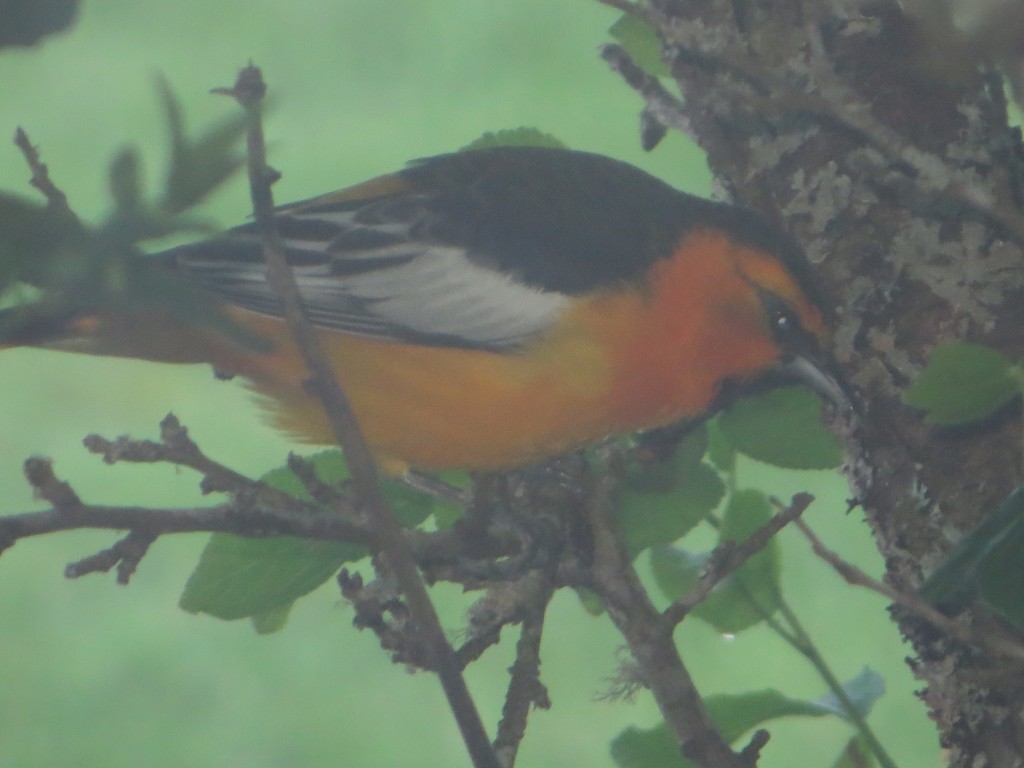 While on a tour through the Timbers Edge properties this large frog appeared along the path.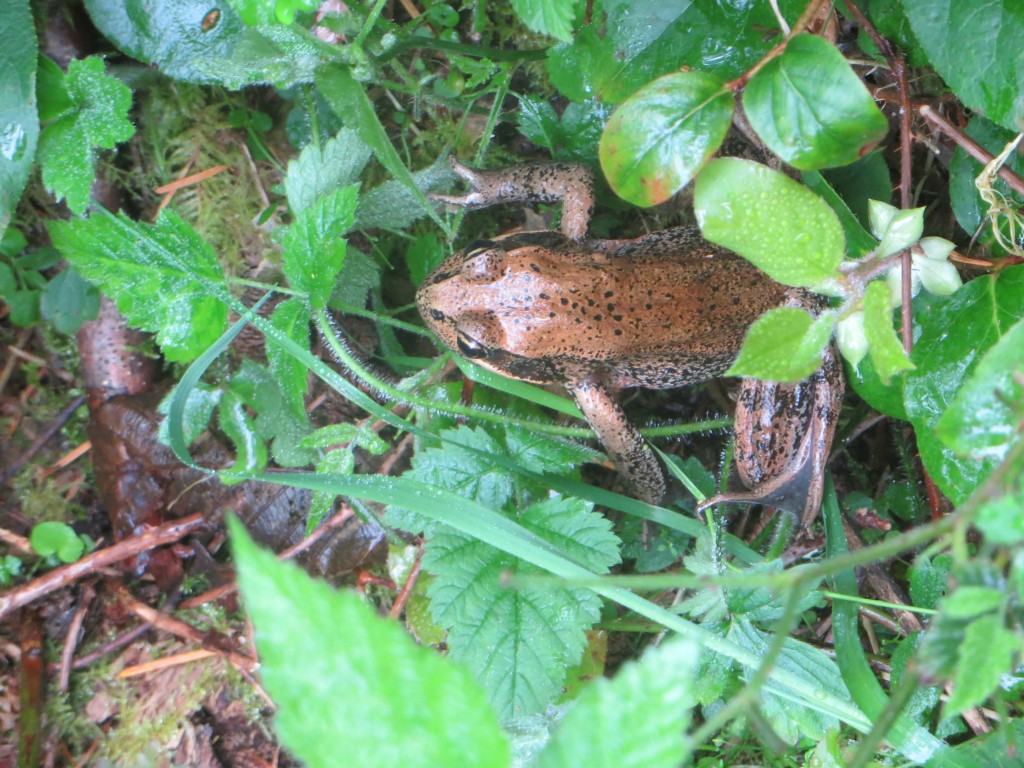 Community Meeting.  From the comments we heard following the community meeting on Monday this was one of the best and most informative ones ever.  Much had to do with the county representatives who answered questions along with the community group working on suggested updates to the Illahee Community Plan and the County's Comprehensive Plan.  Thanks to Michelle Keaton, Greg Cioc, and David Greetham from Kitsap County, Rick Feeney representing the West Sound Cycling and non-motorized trails, and Jim Brady and his group representing the Illahee community's input.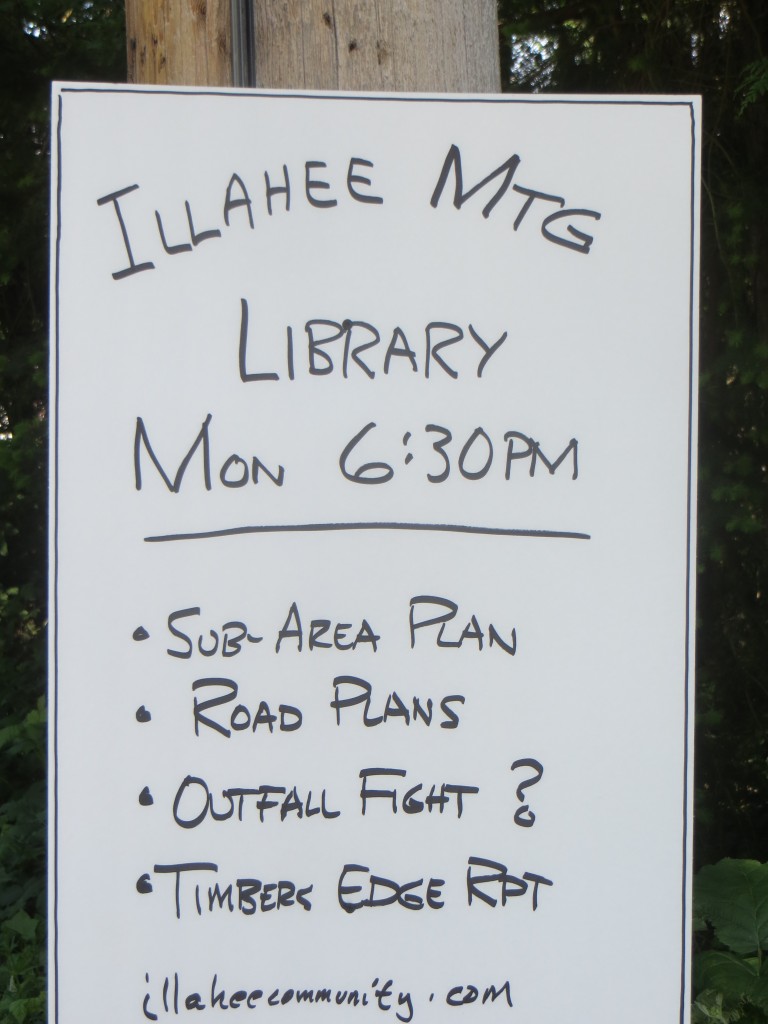 Transportation Report.  We saw this email following the meeting and decided to copy it regarding transportation issues raised.
Here are my further questions re: our transportation goals. Let me know what else I should ask, and I'll compose an email to Transportation to see if we can get some follow-up answers.
1. A bike path up Illahee Road is $3.35 million, which did not sound like a possibility.
  a. Where does this number come from? When was it generated, and is the document public? does this document est. costs for other sections of road in Illahee?
  b. What level of improvement does this number represent? 
  c. Would there be an acceptable cheaper option? (I think there may very well be, having just walked the road)
4.How can the community inform the TIP application process? How can the we let Transportation know about such as the failing Illahee Creek culvert, and accidents along the road? 
5. How are our goals represented in the TIP application process? Can we read them?
6. Do our goals represent one item in TIP, or several? Should they be broken down into, for example, Illahee Hill, Roosevelt to University Point, Oceanview, and McWilliams?
7. We have heard of several studies on improving Oceanview. Where can we access these? Or for any of the three streets identified in our Community Goals.
8. How can we in the community meaningfully express our prioritization of Illahee transportation goals?
9. Does the county really have only 1.5 million allotted county-wide for bicycle / pedestrian improvements over the next 6 years, as seems to be indicated in the TIP?
TE Report.  The Timbers Edge report noted $71,000 has been raised in pledges and contributions to purchase the 25 acres, the first phase of the purchase plan.  Thanks to all those who have contributed!!!!!  With the help of Mr. Tallman's $350,000 we are at 55% of the $767,000 purchase price.  If the Birkenfeld Trust grant comes through with $250,000 we are at 87%, and if with $300,000 we are at 94%.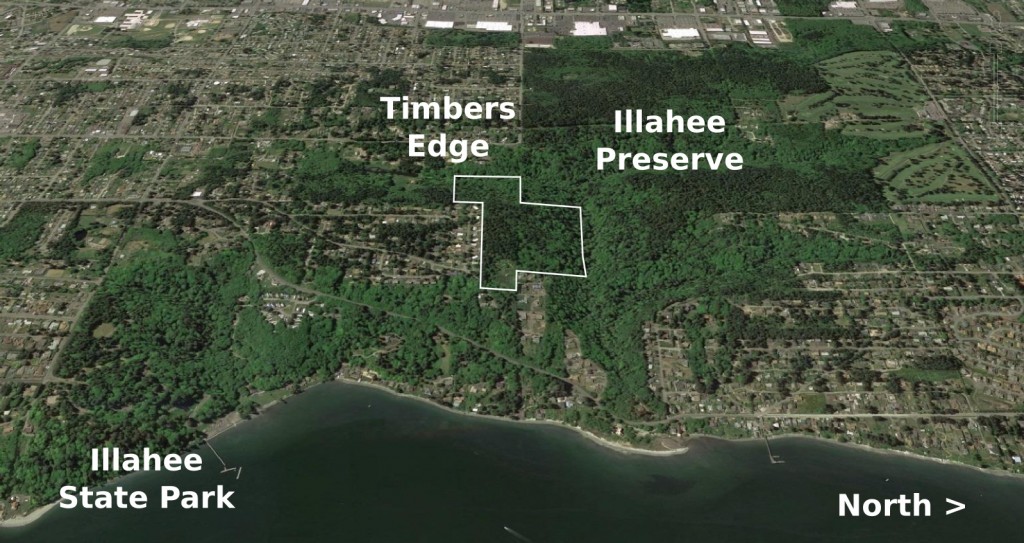 Major donations will be required to purchase the entire 36 acres, but we have a few more months to raise the funds for that purchase, all presuming the first purchase is successful.
While we would be around 90% with a successful Birkenfeld grant, we still need to raise roughly between $50,000 and $100,000 to make the purchase, so any help or suggestions are appreciated.
Outfall Report.   The Illahee Settlement Outfall subject was discussed and it was recommended that a meeting be arranged with Kitsap County to discuss the issues, rather than retain legal council.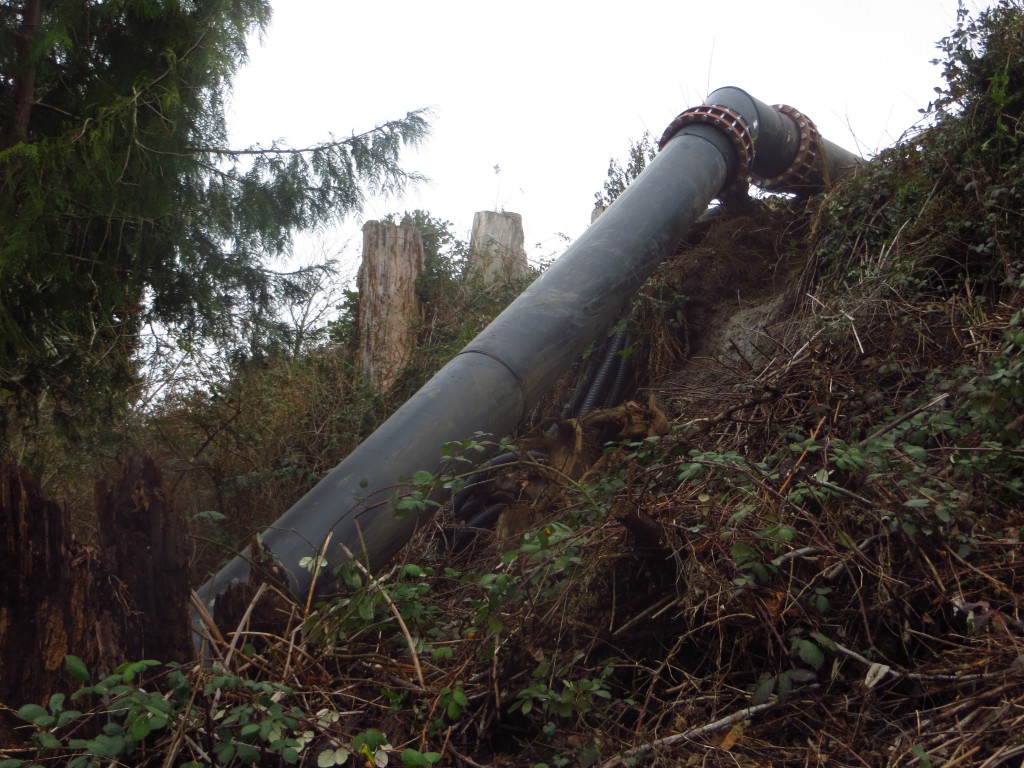 Fundraising Efforts.  How do we raise the funds to purchase Timbers Edge is a question one group of supporters is asking and then implementing them.  One plan is for signs in the area and 200 have been ordered and should show up soon.  Another is a T-shirt campaign which is described below.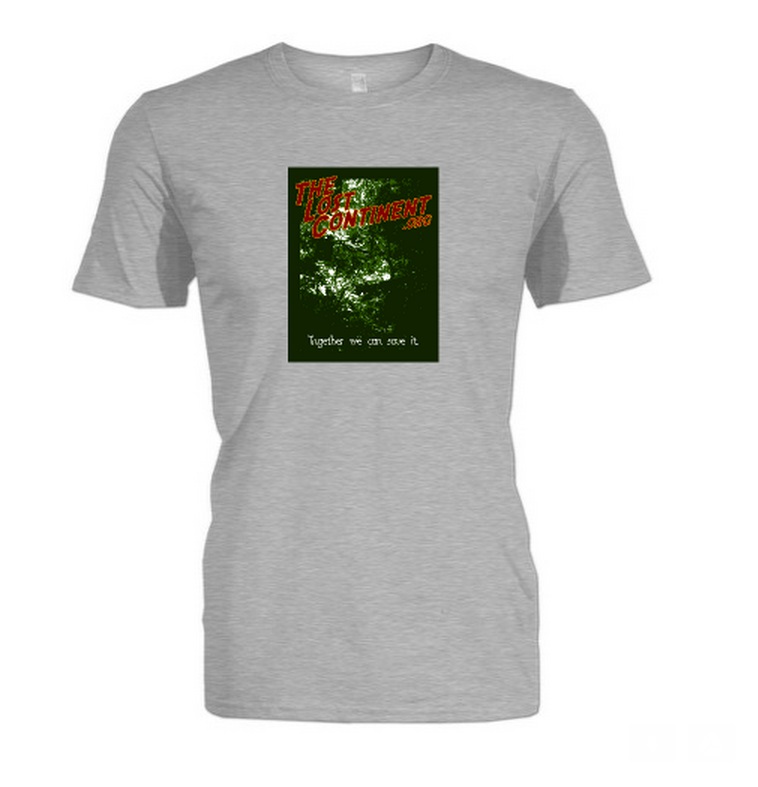 The Lost Continent Project Shirts
As part of our urgent fundraising campaign to purchase the Timbers Edge properties for the Illahee Preserve, the IFP non-profit is having a T-shirt drive. 
Purchase a T-shirt (short or long sleeve) or hoodie with our exclusive design.  Show everyone you do care about the future of our community and help build awareness of this project.  All proceeds will go towards expansion of the Preserve.
If not for yourself, maybe you want to purchase some for kids and grandkids?  We have a goal of selling 250 in the next 8 days, so act fast and help spread the word about this drive!
Please visit:  https://www.bonfirefunds.com/the-lost-continent-project 
We appreciate your support.
Cell Phone Found.  We were asked to post this note after a cell phone was found near the Illahee Community Dock.

Cell Phone found Alcatel, One Touch Metro PCS 4g found at Illahee Dock kiosk on Wed before Port meeting.  Contact 792-6934.