We Can Do It!  We are down to the final days of our fundraising campaign to expand the Illahee Preserve by 25.5 acres.  This protects forest and riparian habitat and preserves connectivity for a desired regional trail system.   This purchase will also reduce a dense development abutting Illahee Creek and eliminate a pressurized sewer across the creek and up Illahee Road, among other benefits.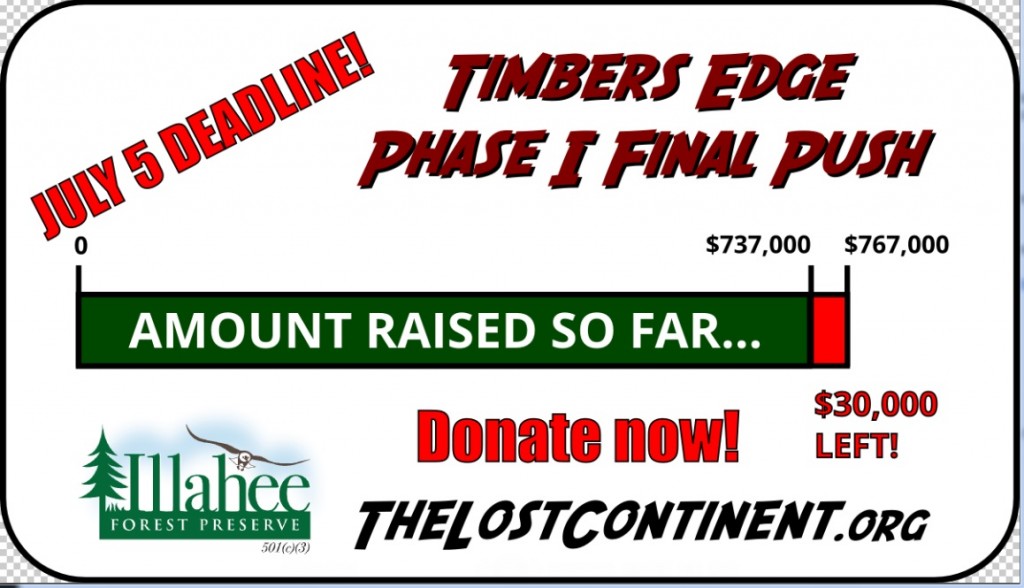 July 5th Deadline.  We need to start the purchase process by Monday, July 6, so we set Sunday, July 5th as our deadline.  
$30,000 Needed.  We still need to raise $30,000 in the next 5 days!  Gifts of any amount are needed now.  Gifts of $1,000 or more will be recognized on a donor wall at the Almira entrance to the Preserve.
Pledge or Online Donations?  The pledge form has been popular as donors want to make sure we are going to reach our fundraising goal before actually donating, and it allows time then to send in the money, which isn't needed until closing.  The pledge form can be downloaded at:  
http://www.illaheepreserve.org/attachments/download/22/Illahee-Preserve-TE-Pledge-Form-20150215.pdf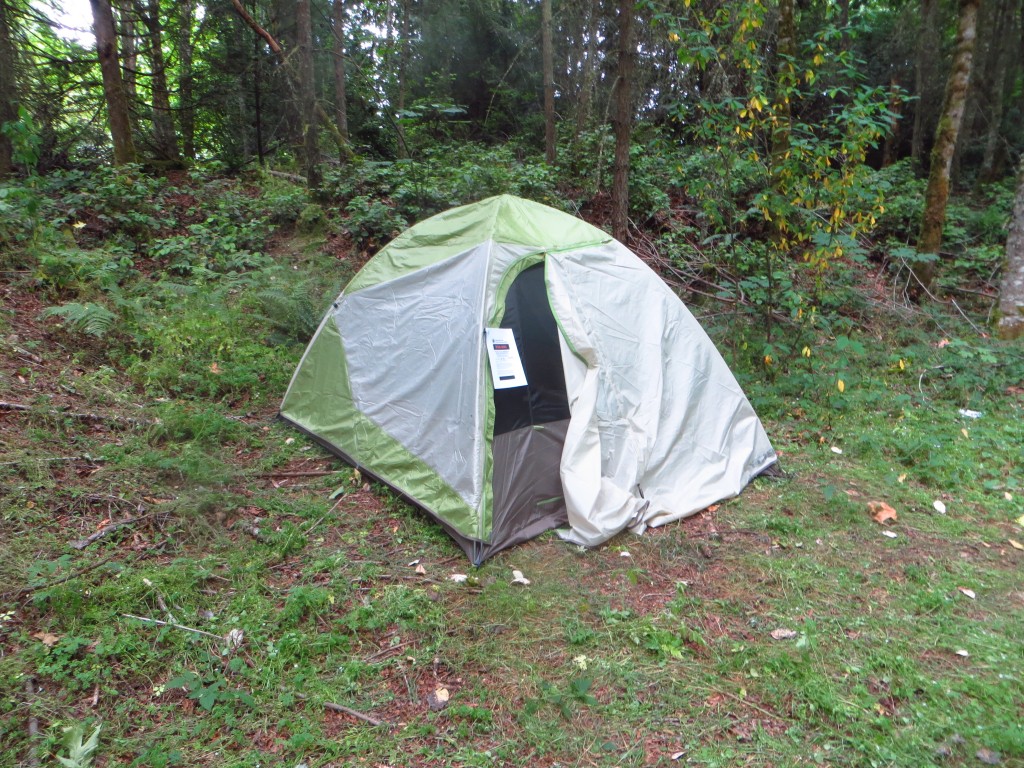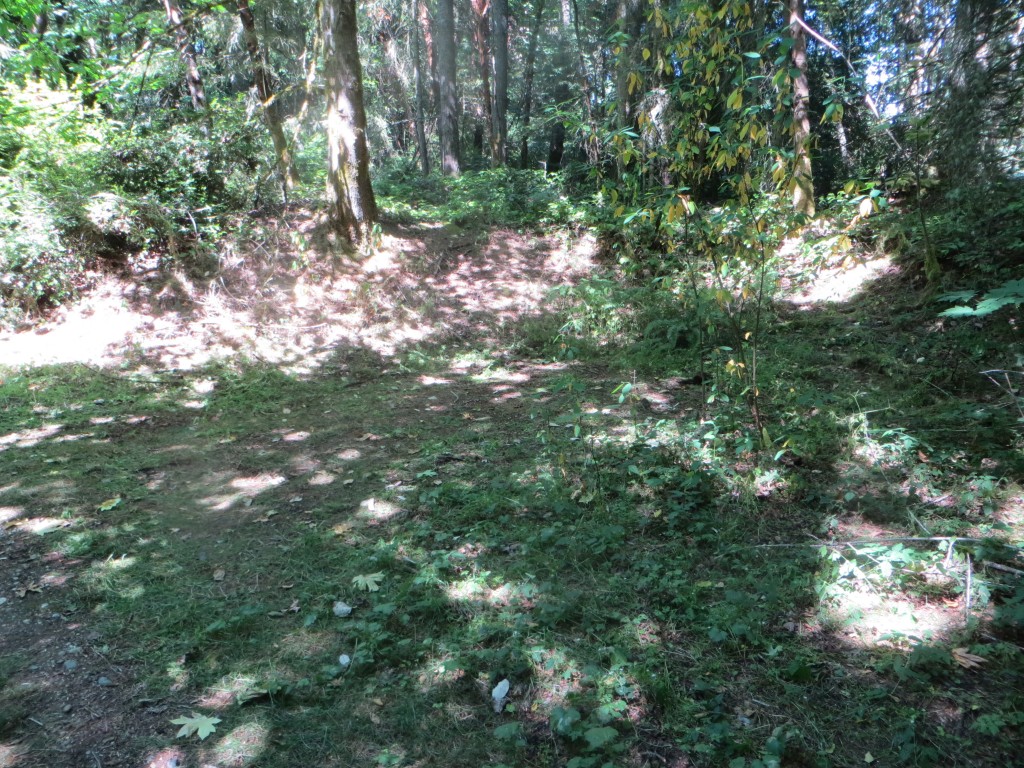 Illahee Photos.  Some interesting work boat traffic.  Notice the size of the ferry along side the aircraft carrier John C. Stennis (CVN 74).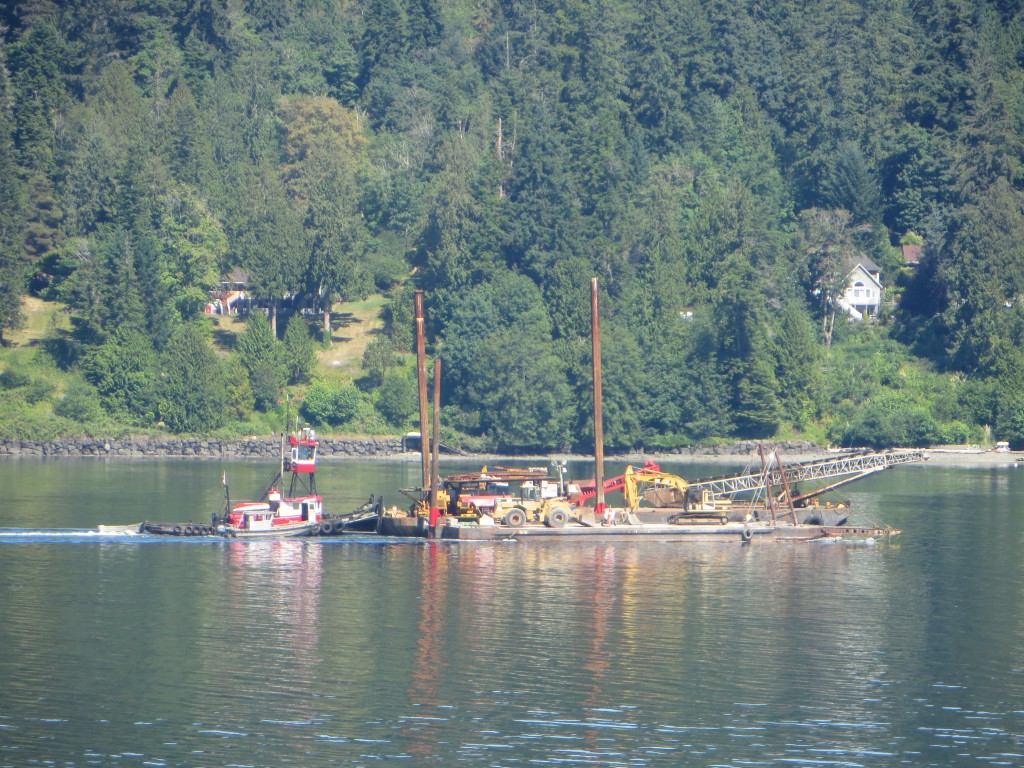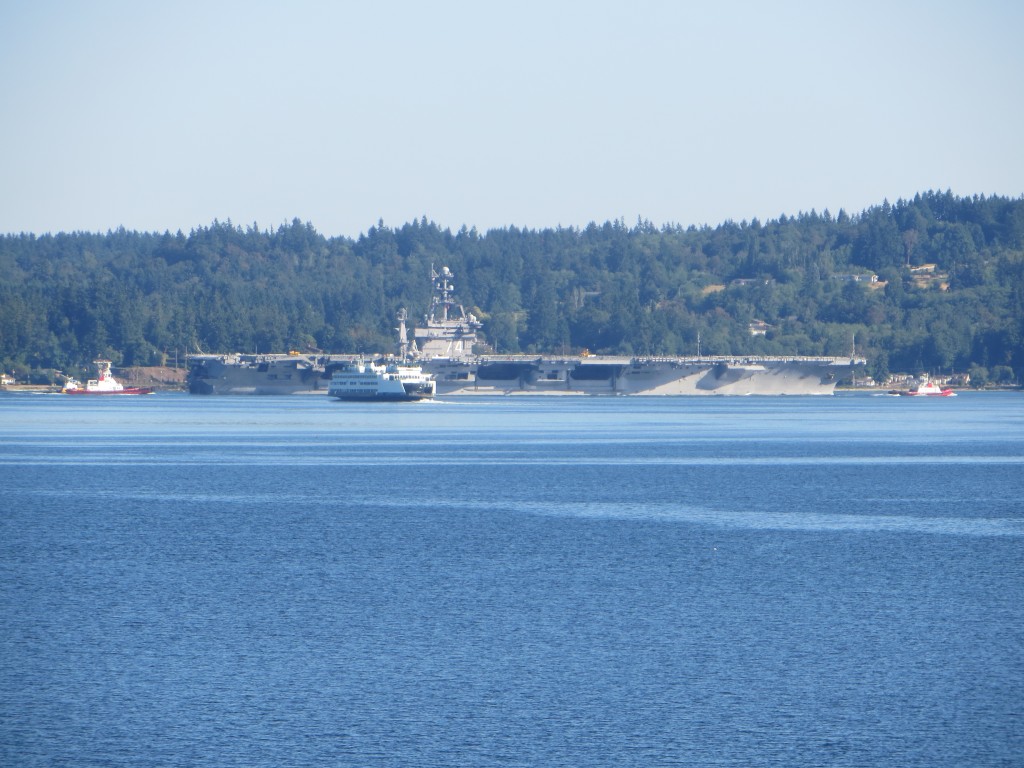 Dock Cross Bracing.  Important community dock cross bracing being installed to insure the dock's structural integrity.
Fire Danger Signs.  We have requested 7 additional high danger fire signs for the Illahee Preserve.  In spite of the dry conditions everywhere, and especially in the Preserve, we still find problem areas, such as this recently covered up fire pit in the Preserve discovered yesterday.