Fire Danger Signs.  We picked up additional fire danger signs and posted them in new areas around the Preserve.  Many don't realize there was a small fire near the entrance to the powerline off of Riddell.  There was another fire just outside of the Preserve boundary on Rest Place. Both fires were put out by the fire department before they could grow.  In our last update we showed a photo where someone had a small camp fire in the Preserve, which is one of the reasons why we put up this new sign on Sunset.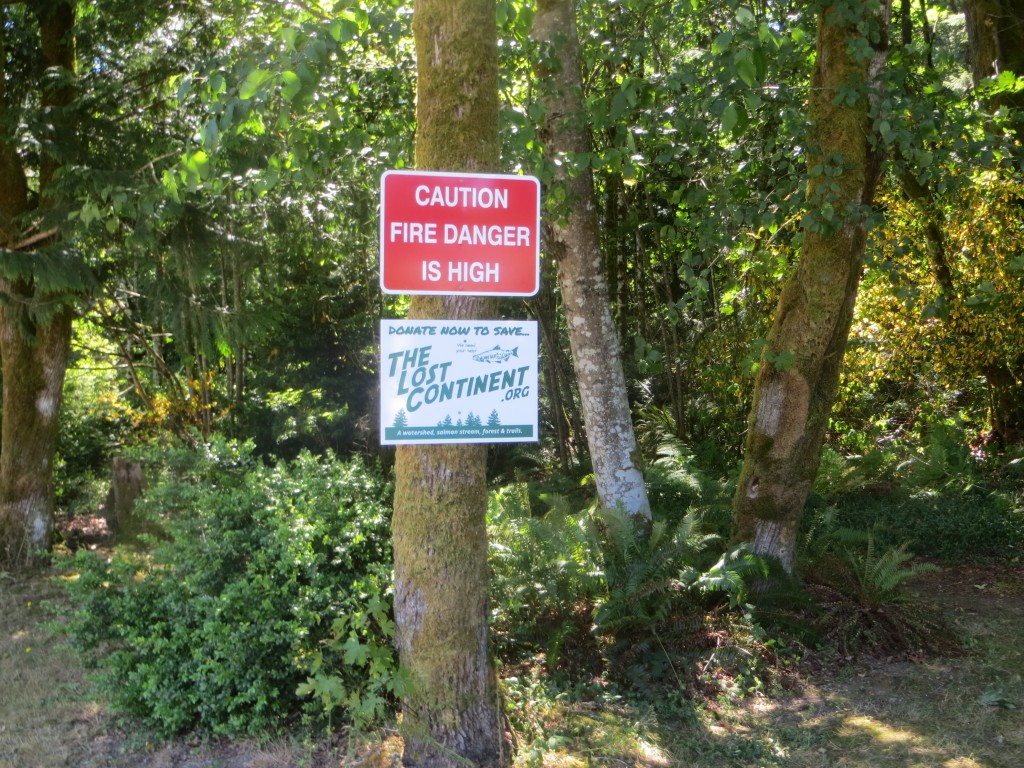 Kitsap Sun Article.  Below is an article that appeared in the Kitsap Sun this morning.  We have a number of people who live outside of the area who receive the updates and don't necessarily subscribe to the Sun, which is why we are attaching it.  The article prompted lots of calls and some new donors. Thanks Kitsap Sun!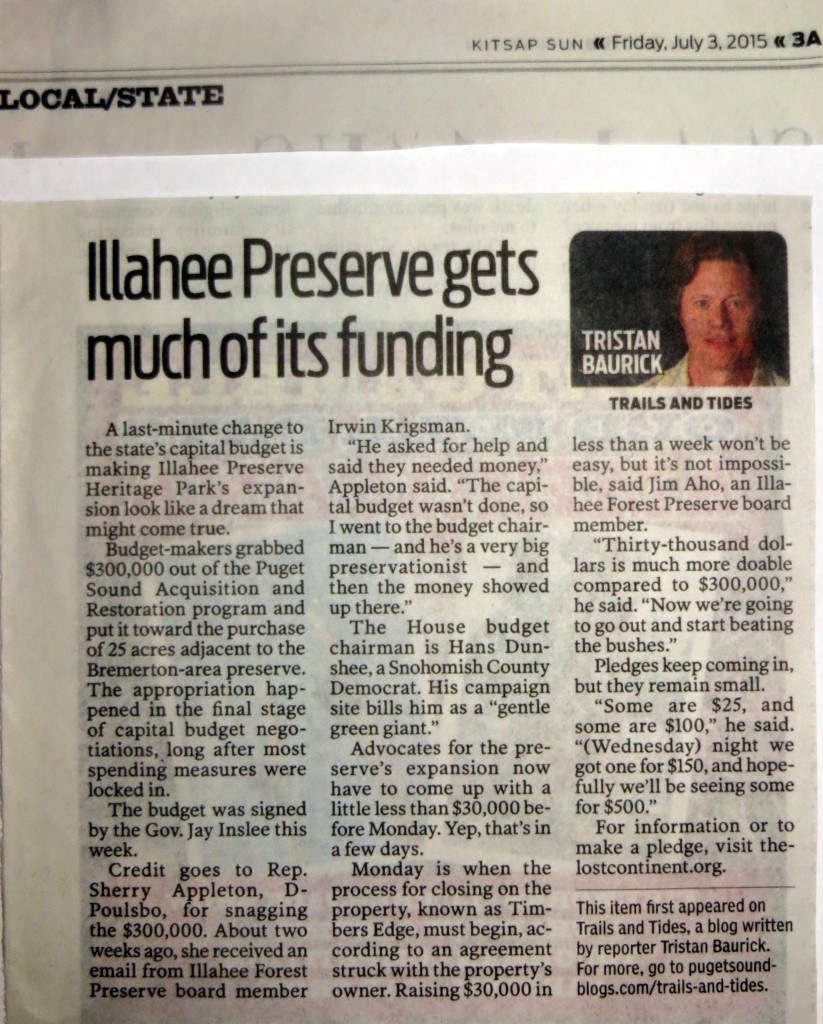 The Rest of the Story.  The above article provides the 'rest of the story' about how and where the unexpected funds came from to purchase the properties.  Many thanks the the Krigsmans who contacted our elected officials, and to Representative Sherry Appleton for making it happen!
The Monday Deadline.  Lots of questions about whether we will make the July 6th deadline.  We are saying we will, provided the pledges keep coming in.  We have scheduled a Monday meeting with the developer to start the escrow process.  
Fund Raising Update.  Today pledges for $7,500 were received according to our Treasuer, along with a $1,000 check.  That puts us at over $750,000 (98%) with just under $17,000 to go to get to $767,000.  
KCF.  Donations given on-line with credit cards through the Kitsap Community Foundation (KCF) won't show up until Monday, though some have been calling us to let us know they have given there.
Just Call In Your Pledges.  At this stage if you want to pledge you can just call in your pledge to (360) 479.1049.  That way we will know if the funding goal has been reached and then we have a few weeks afterwards to gather the funds.
Tours Available.  We will be giving tours to those attending the Fir Drive and Nobles Lane Fourth of July picnic tomorrow.  We recently cleaned the Stinging Nettle from the path so let us know if you are interested.
Speaking of Bucks,  Speaking of bucks (the bucks or funds needed to purchase the first TE property) this photo came in today.