TE Purchase Proceeding.  The escrow process necessary to purchase Timbers Edge started off slow, but accelerated this past week, and it appear everyone is working hard to meet the August 5th closing date.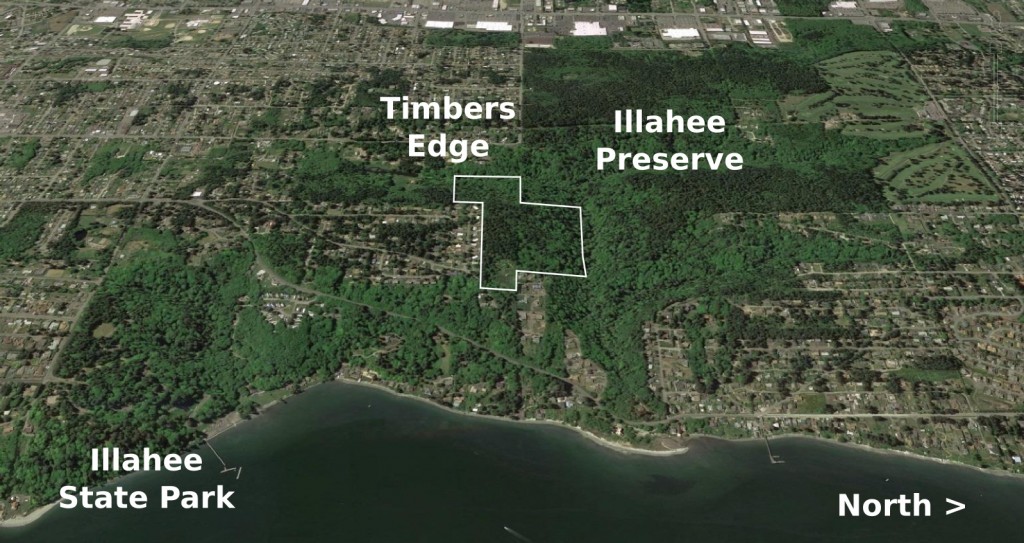 THANK YOU.  Below is a message that went out as a reminder to many of those who pledged and we thought it worth sharing.  Without every one's support this never would have happened, and we need to thank them as for many the donation amounts were sacrificial (such as a postponed new roof, and a used car rather than a new car).
 WE DID IT!!!
In case you haven't heard we were successful with Phase 1 of our Pledge Campaign to raise the funds to purchase 25.5 acrea of prime forest and riparian habitat for the Illahee Preserve.
The escrow process has begun and closing will be August 5, 2015.
One of the concerns we had a few weeks ago was whether the $300,000 from the State would be available in time for closing, and yesterday (Friday, 7/17) we were assured it would be, and possibly be available this coming week.
With that concern alleviated, we are now asking those who made pledges to send their pledges, if you haven't already, to the Kitsap Community Foundation (KCF) and note they are for the Lost Continent/Timbers Edge Fund.  The address of KCF is:
KCF (LostContinent/Timbers Edge Fund), PO Box 3670, Silverdale, WA 98383.  
We are also receiving funds through the Illahee Forest Preserve (IFP) so if you have already sent your donations to our IFP Treasurer, Jonathan Buesch, 6253 East Blvd, Bremerton, WA 98311, that is fine.  
We would like to have the pledge donations sent in this next week and at the latest by July 31st.  If there are any problems, please let us know, as we have people standing by the help with a bridge loan if necessary.
We don't know how to thank everyone, as a week before we needed start escrow we were $330,000 short. What happened in that last week was truly amazing.  The state came through and the final needed pledges came in in the final hours.  
THANK YOU for making this happen!!!
Pledges Being Honored.  The question has been whether those who pledged would honor the pledges, and so far there have only been a few who were unable or had to cut back, but thankfully there was a little reserve that should take care of it.  At this moment we anticipate needing $120,000 because of closing costs and so far $99,000 has come in out of the $124,000 that was finally pledged (though with some donating more and some less than they pledged the anticipated number is proving elusive).  There were some this week who are wondering if it is too late to donate and we are reminding them that we will begin the Phase 2 pledge campaign soon, so the answer is it is not too late. 
Deer.  We were trying capture one of these fawns picking up a transparent apple.  Between the deer and the geese the apples under this tree don't last long.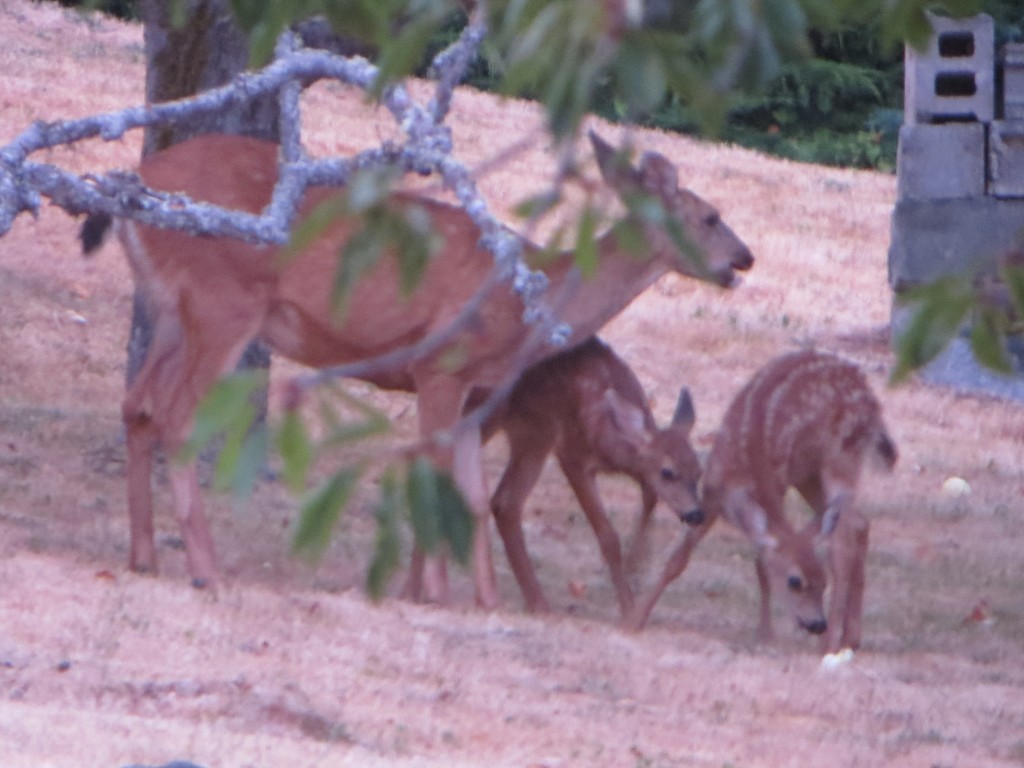 Wildlife Casualties.  We have been asked to both not photograph dead animals and to photograph them to remind people to be careful of our wildlife.  We don't post these often, but when two of our more prominent creatures are hit within a few days we thought it was time to put out a reminder.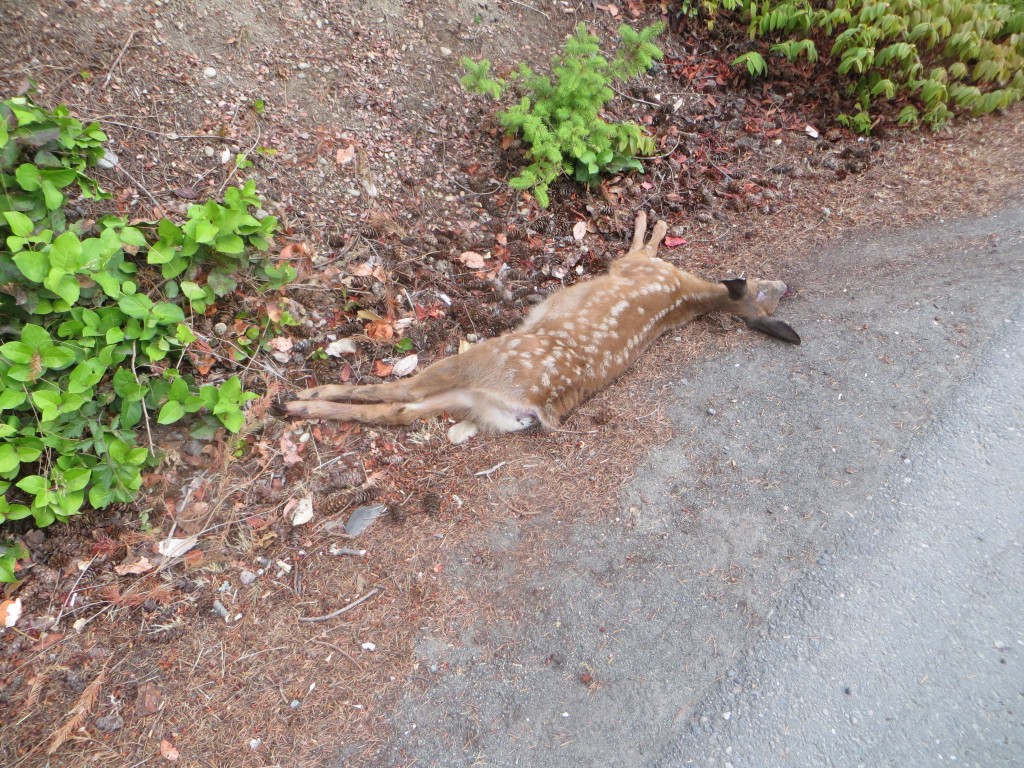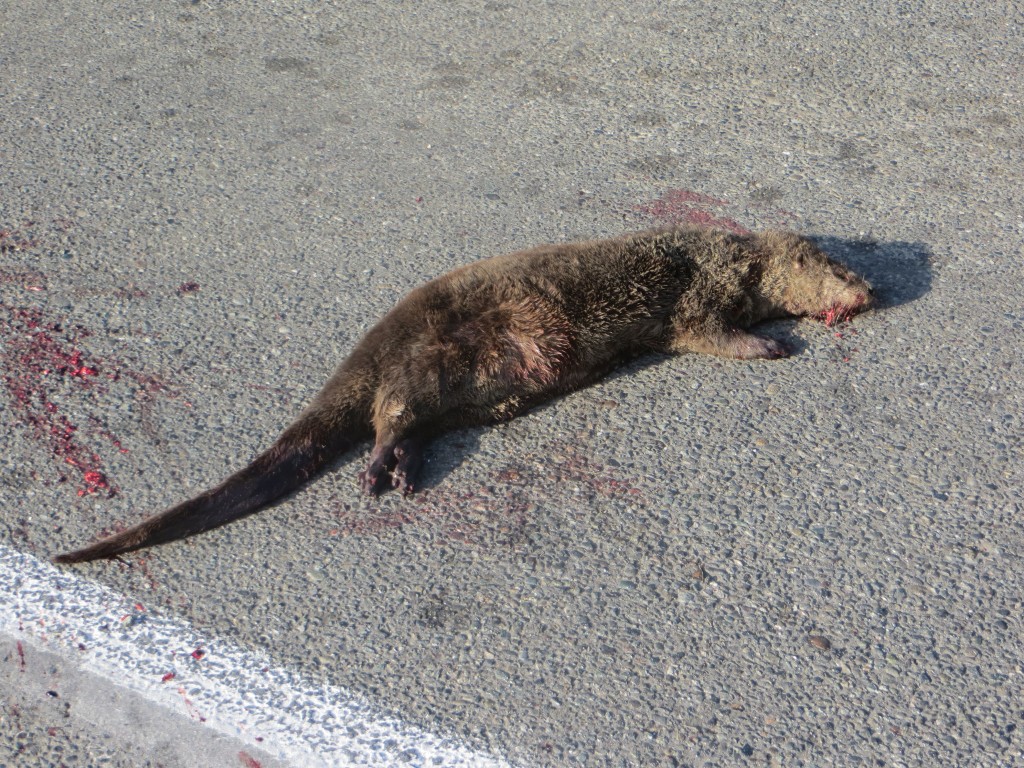 County Road Crew.  Thanks to the county road crew wildlife casualties aren't around very long.  We just happened to be walking and taking a photo of the fawn when this crew came by and a few minutes later they picked it up and were gone.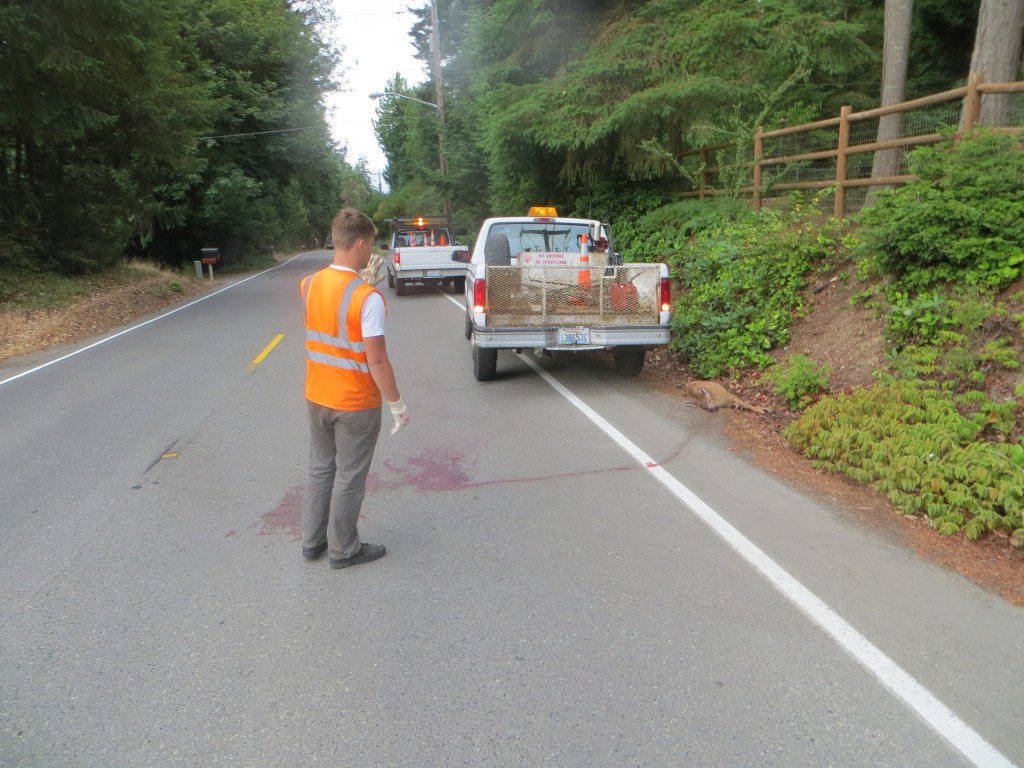 Wildlife Harassment.  We have had numerous complaints about a jet ski rider harassing Canada geese and cormorants. Even those who aren't particularly found of these birds have expressed that they shouldn't be harassed like that and possibly killed.  Here are a few excerpts from one email:

This morning, somewhere around 930 and 10 AM, I heard geese calling and looked out my window to see what was happening.  Usually if the geese land on my beach they call and I go down and give them bread.  Also I found a dead goose on my beach.  ….  There was a guy on a jet ski chasing the geese in the water.  Also I saw him chasing a goose as it was trying to fly away.  ….  He was picking them out and circling.  ….  I yelled but I don't think he heard me. …  I looked in the water and there was still one goose swimming.  The guy came back and looked in the water to see if there were any more birds left.  He found the goose and stared to circle.  I yelled again and ran down to the beach.  ….  I was horrified that someone who lives in Illahee would do this.  …..
Port of Illahee Resolution.  There will be initiative on the November Election ballot to eliminate separate districts within the Port of Illahee boundaries.  According the Washington law (WAC 434-381-120) the voters pamphlet requires two committees be appointed to prepare arguments for and against a ballot measure.  I'm sure the Port would like to have people who feel strongly on the issues to volunteer to be on the committees.  The resolution the Port approved (in February) is shown below: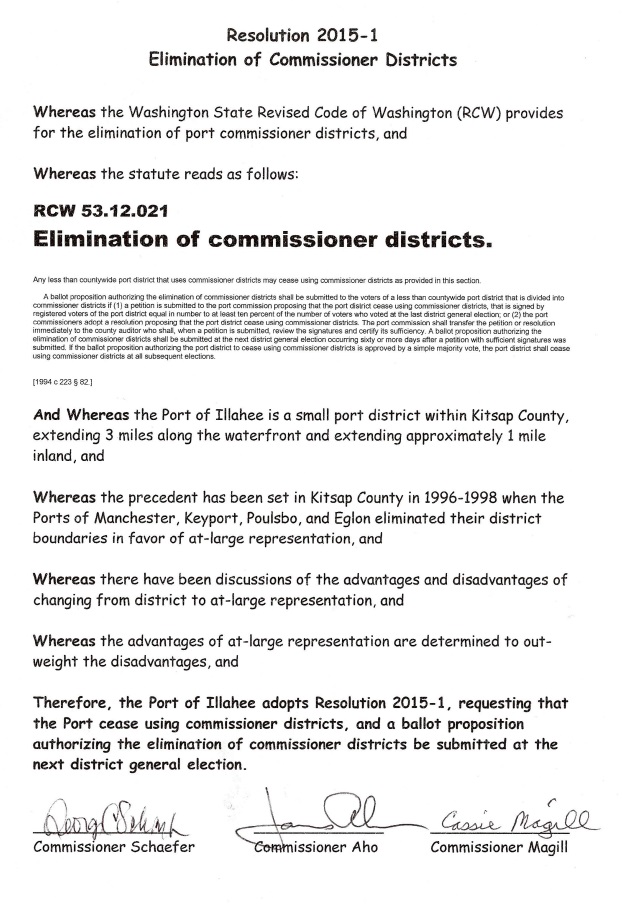 New Seahawks Sign.  A talented artist and Seahawk fan is keeping the local community aware of the waiting time before the first game of the season.  There has been a sign up just after the Superbowl and the sign was just replaced with a new one.  Thank you Sharry!