Illahee Burglary.  It is hard to believe this happened early this morning (Wednesday) and in Illahee.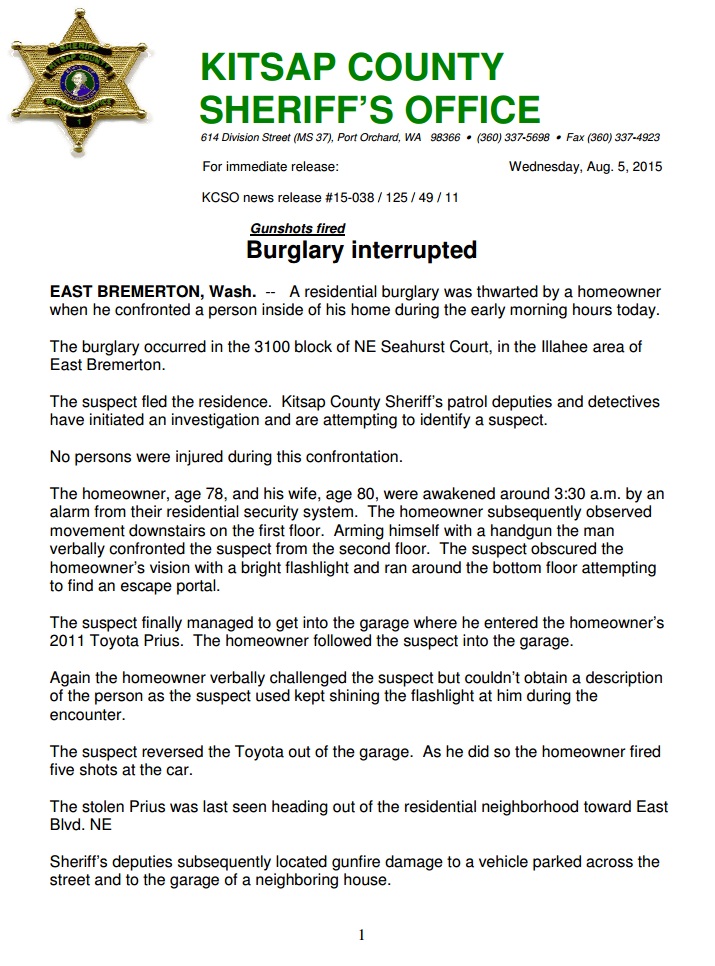 TE Closing Delayed.   Today, Wednesday the 5th of August 2015, was the day we were supposed to close on 25 acres of the Timbers Edge properties.  When dealing with public funds at the state and county level, officials need to make sure those funds are spent wisely and therefore appraisals and appraisal reviews are required when purchasing real property.  Which means we won't be able to close until the appraisal is completed and the value of the property is worth at least the $300,000 authorized by the state.  We hope it will be considerably more as the purchase price is planned to be used as a match for another grant in 2016 to further expand the Preserve. 
Wildlife Photos.  Below are recent photos around Illahee.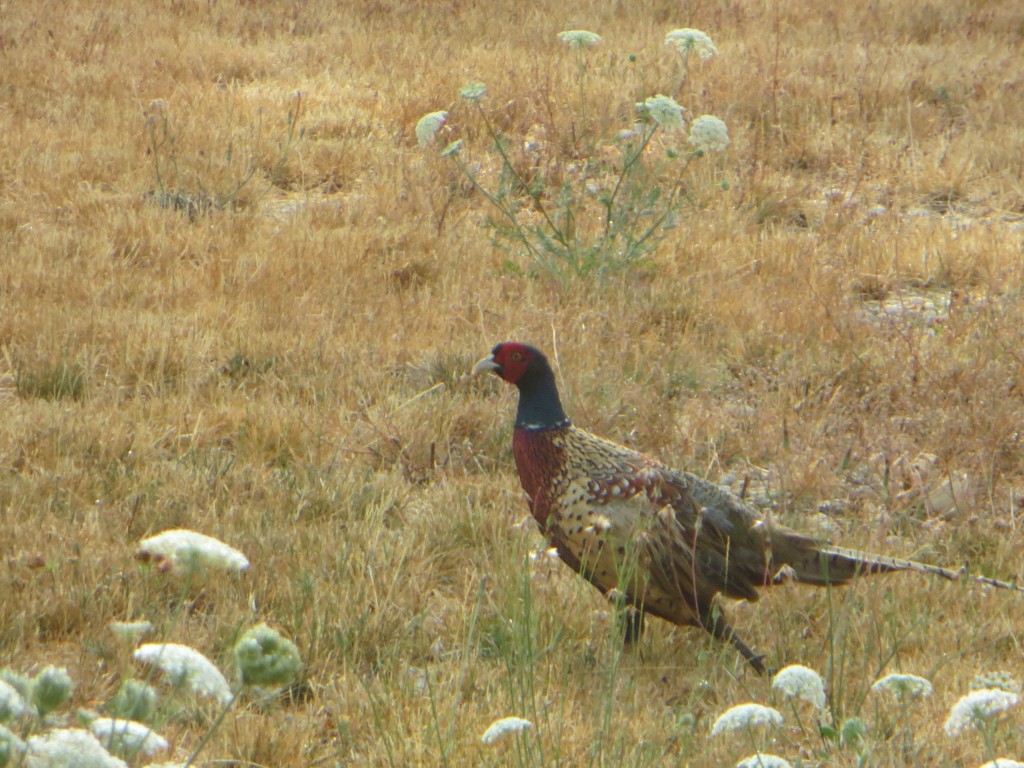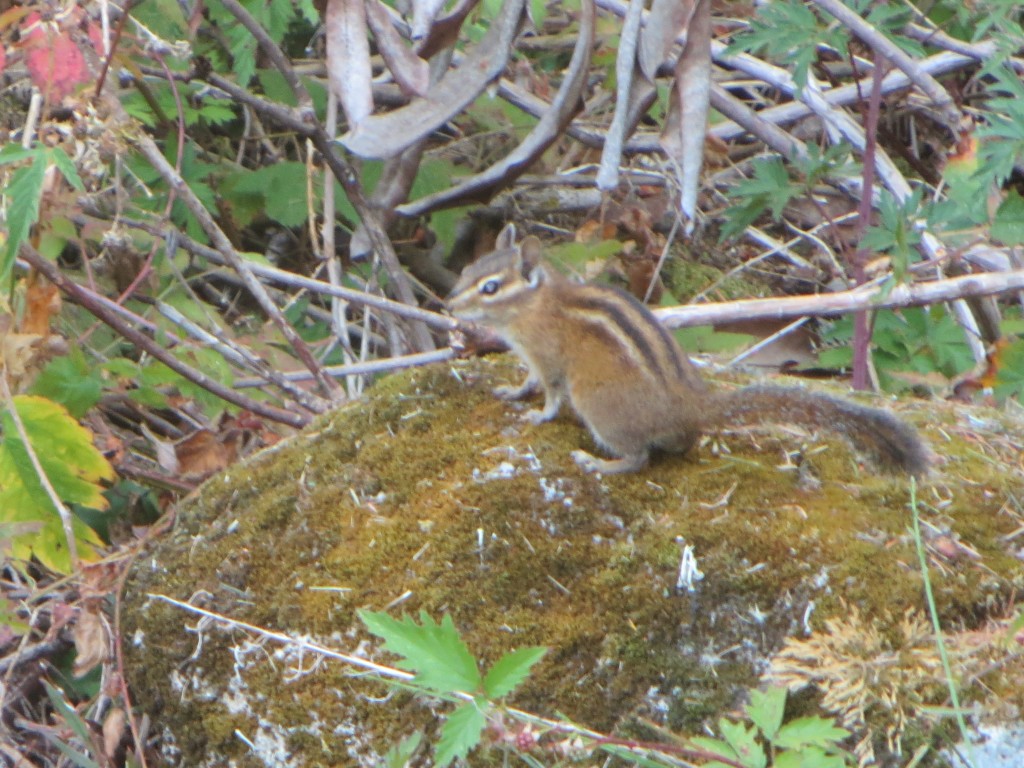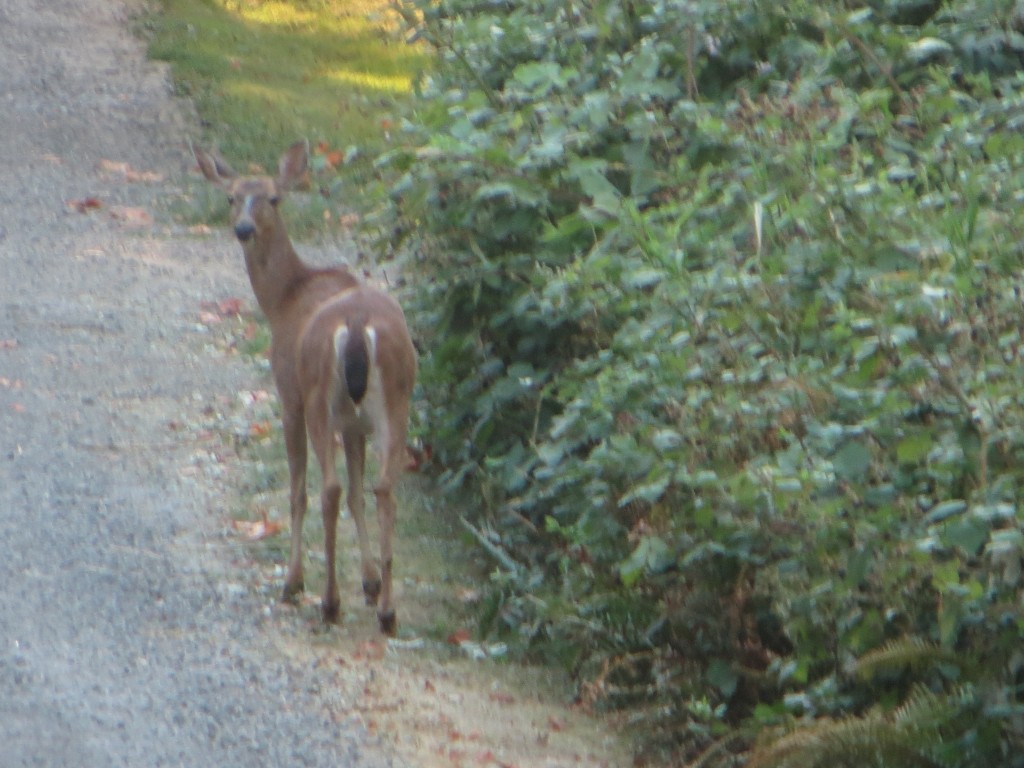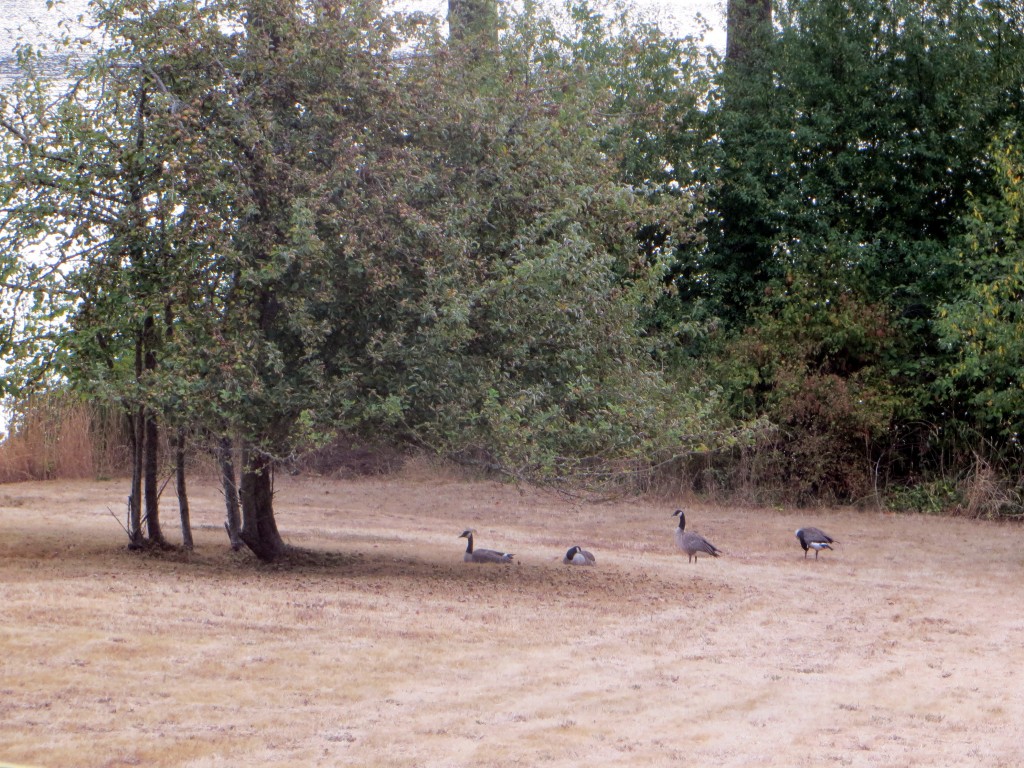 Aug 14 Work Party.  An Illahee Preserve work party is being planned for August 14th with the East Bremerton Rotary and the Washington Youth Academy and it looks like they will be distributing wood chips based on some recent wood chip piles on Thompson Lane.  More later when we find out if volunteers are needed to help.