Orcas Visit Illahee.  A pod of orcas visited Illahee this evening and put on quite a show for those on the Illahee Community dock.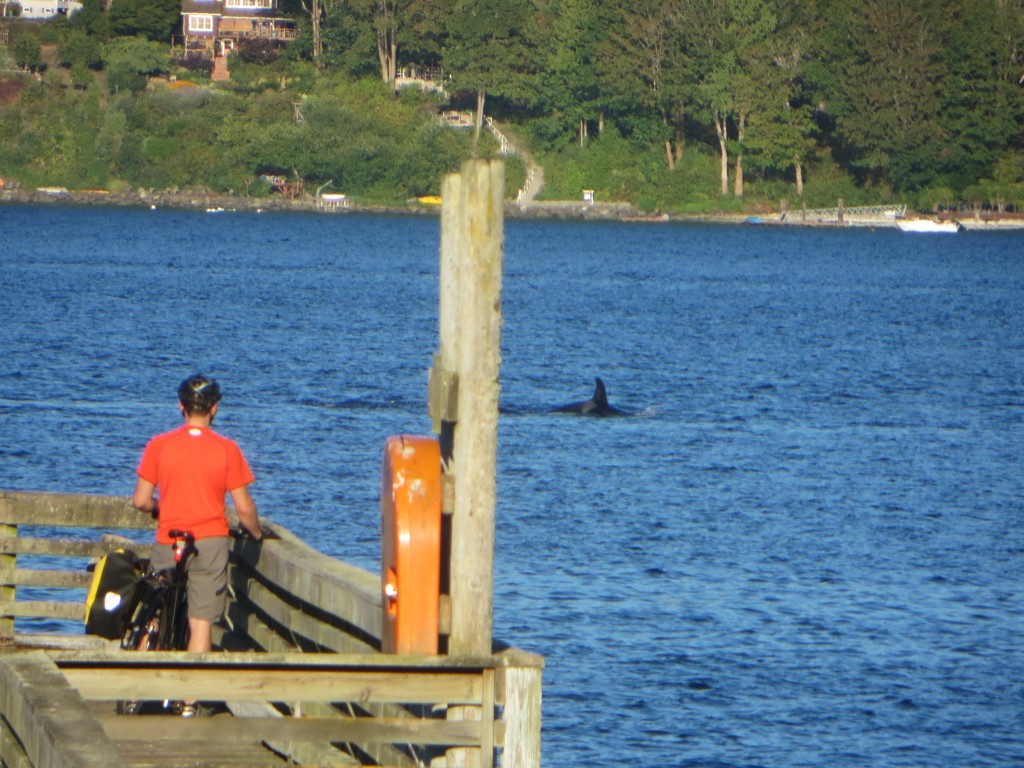 Fire Ants.  As we wait to close on the 25 acre Phase 1 purchase of the Timbers Edge project, we walked through the 10 acre Phase 2 parcels and found a big fire ant nest.  These little guys can be vicious.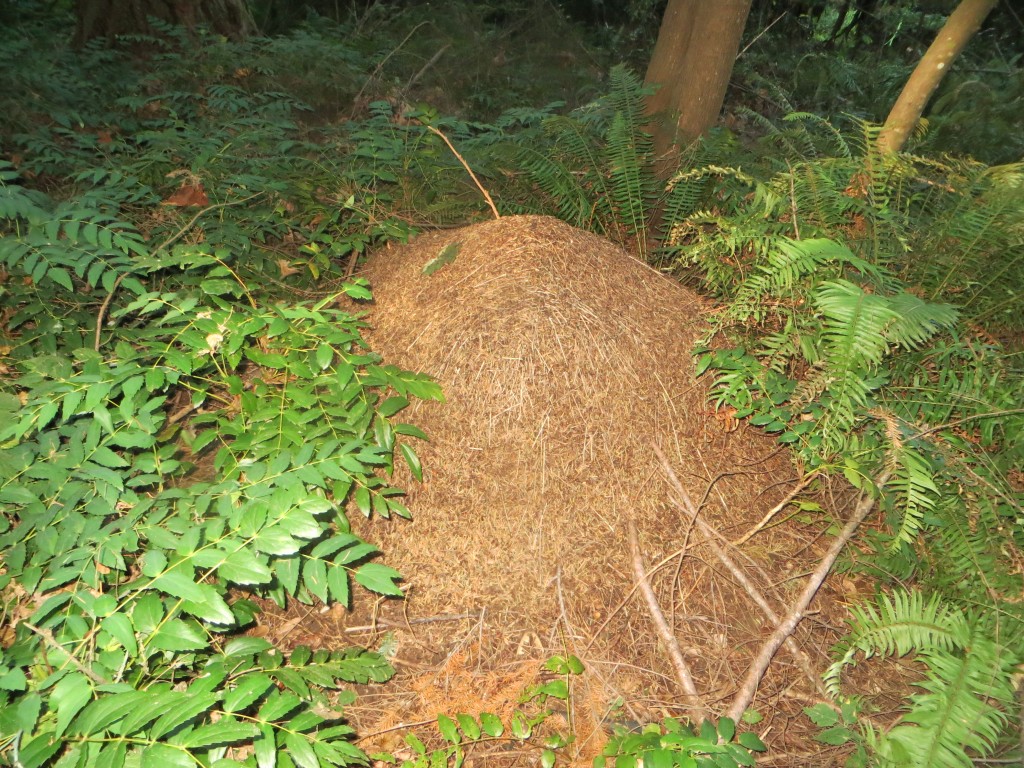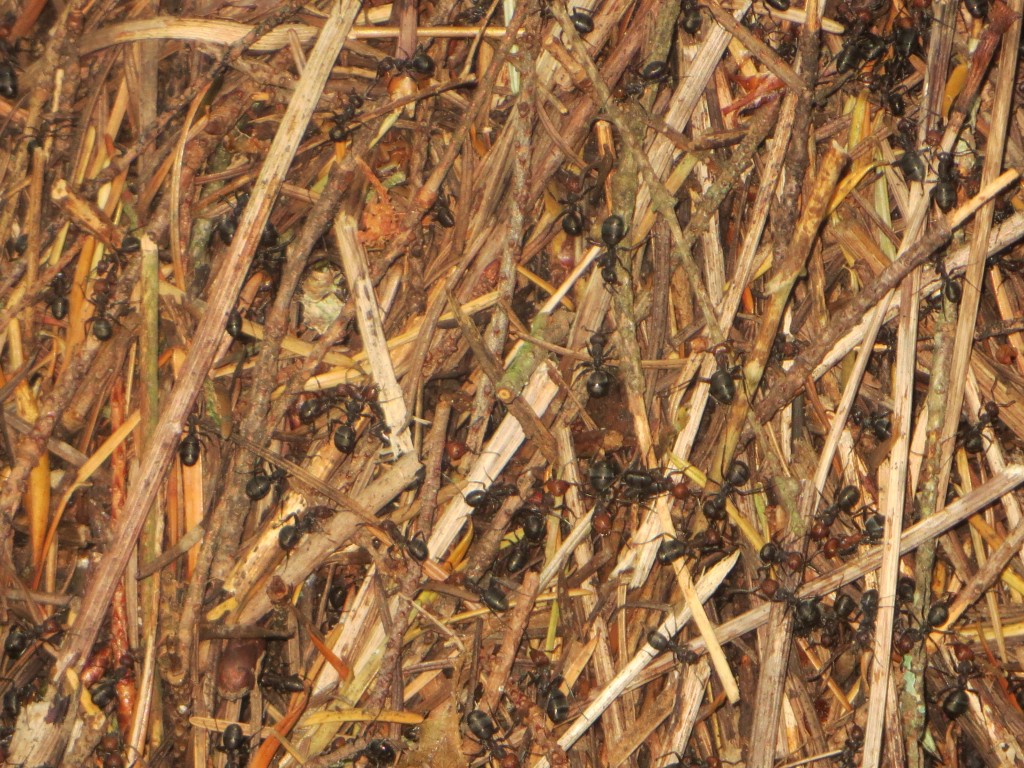 Lightning Cancels Work Party.  The treat of lightning caused the work party with the Washington Youth Academy to be cancelled.  We will be scheduling for another day as we have loads of wood chips to spread on the trails.  Lots of preparations, including arranging for a portapotty and the delivery of a container with all the tools, go into these work parties and we thank the East Bremerton Rotary for making all the arrangements.
Web Cam.  There is a 24/7 web camera that looks at the Illahee Community dock and can be viewed on the illaheecommunity.com website.  At the bottom of the camera picture are time the photo was taken and the weather details.  The previous day's time lapsed video is always available and it provided some interesting camera captures of the early morning lightning, which are shown below.  The camera takes a snap shot every 34 seconds so we were lucky to find these photos.  The second shows a likely lightning strike on Bainbridge Island.  The amount of rain noted at the site was 1.05 inches on Friday.
Illahee Day.  Saturday was Illahee day and forty plus people attended.  Toward the end of the day some fireman from the station at the top of Illahee hill attended and suggested that next year we schedule tours of a fire truck.  There were no photos taken so the photo below is a repeat.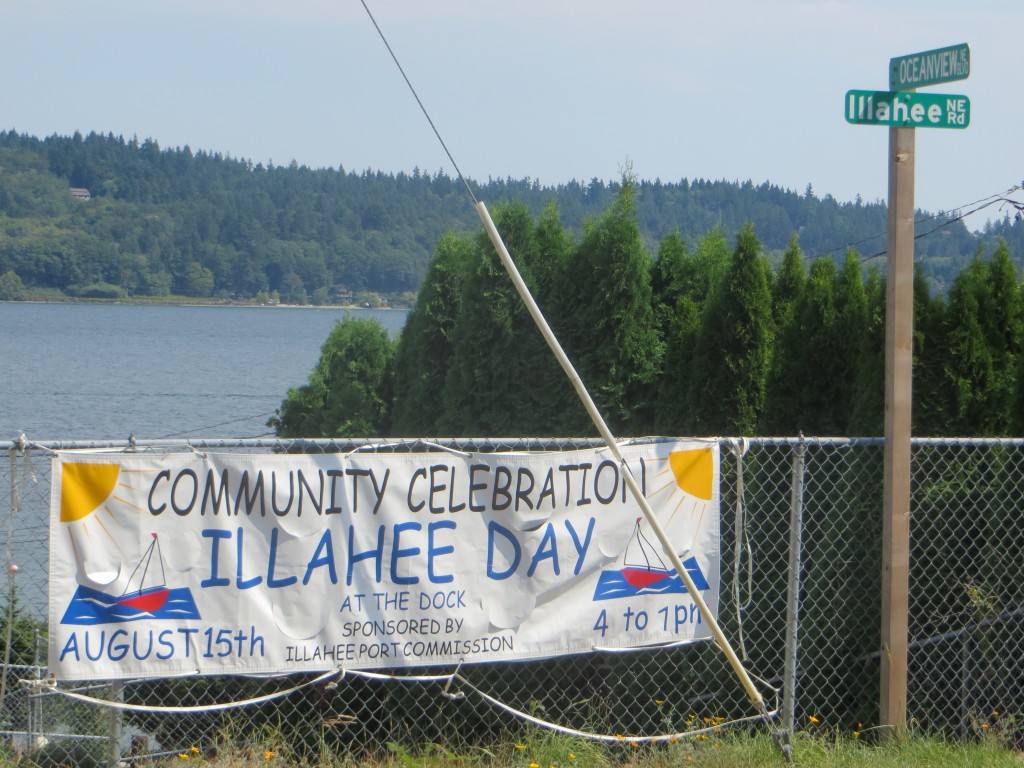 Port Proposition.  The Port of Illahee has a proposition on November's ballot and they were looking for committee members both for and against the proposition.  Evidently they have some residents for a for committee, but not for the against committee and asked the county whether the committee members need to be against the measure, and below is the response and how the proposition will be worded.
Thefts.  Several residents have reported mail thefts in Illahee and also they evidently think the person who did the burglary and car theft at Illahee north, lives in the vicinity, which is why in the writeup they chased the guy back to Illahee.  Let us know if you find out more information on the mail thefts and the burglary so we can pass it on.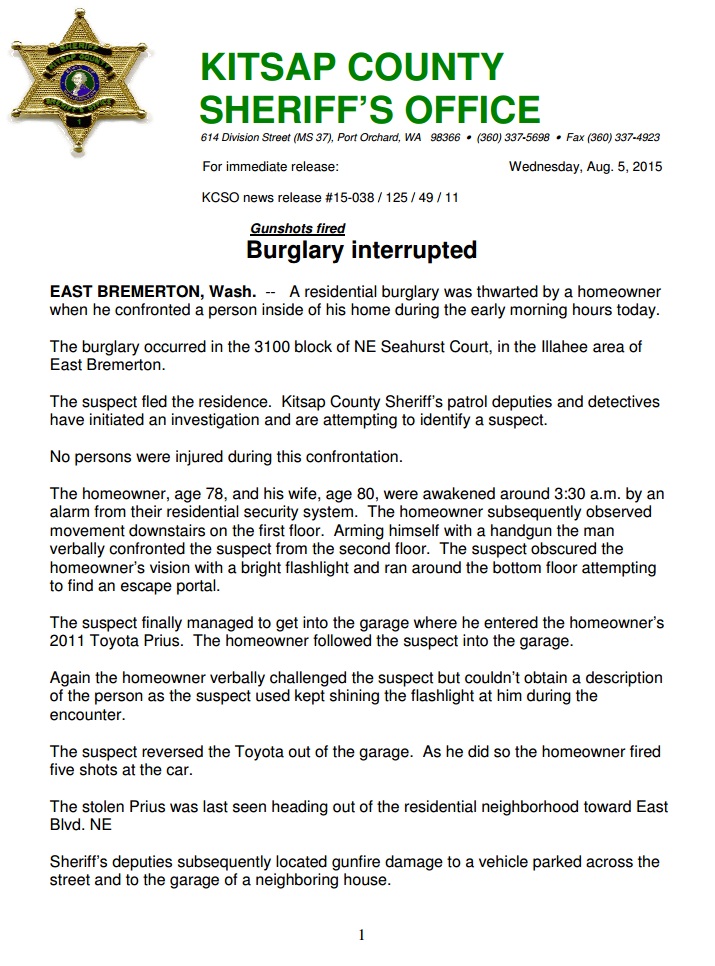 Missing Person and Lost Cat Notices.  Below are some notices we found posted in the community.