Power Outage.  We heard on Sunday afternoon there were 594 residents in Illahee without power with an estimated time to restore power set for Tuesday at 6:30 am, when a plea was made for help. We don't know how it got expedited but after 32 hours without power we are glad it happened and thank those with contacts. Another 30+ hours would have been tough.  
Downed Trees.  We heard the power outage problem was the result of branches/trees over power lines in three locations along Illahee Road hill.  Only a few trees were down across trails in the Illahee Preserve, with several of them already taken care of.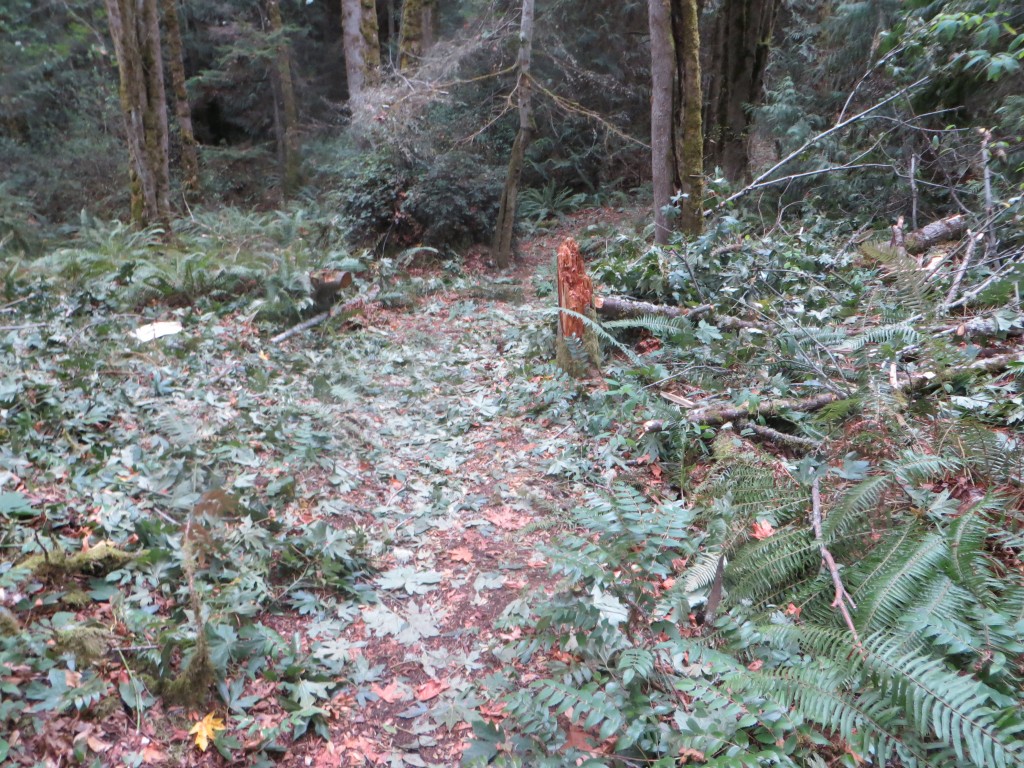 Friday Work Party.  There was another successful Illahee Preserve work party on Friday with 55 Washington Youth Academy cadets.  Invasive plant species were removed and wood chip piles were depleted as wheelbarrow after wheelbarrow of wood chips were placed on the trails.  It takes many hundreds of labor hours to keep the Preserve looking great and it is all done with volunteers.  Thanks to the Washington Youth Academy and the East Bremerton Rotary Club for all their efforts on Friday!!!  And thanks to those who helped supply the work party with wheelbarrows and tools!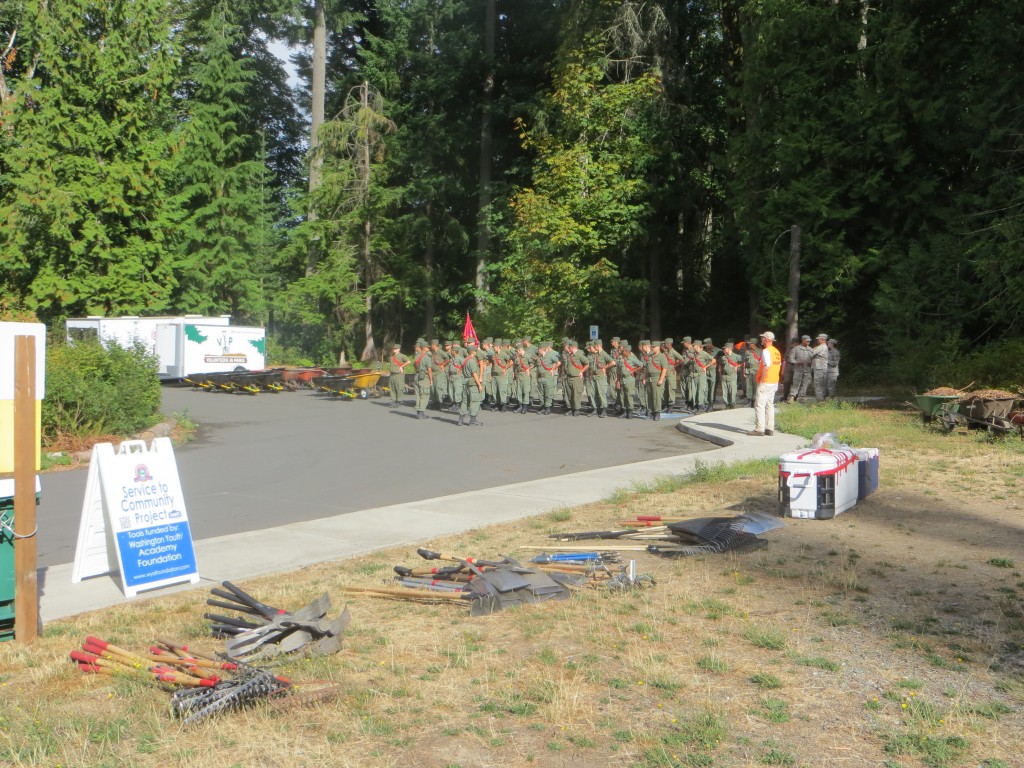 Illahee Outfall Meetings.  This past week there were three meetings held to try and resolve the problem with the Illahee Outfall that "sticks out like a sore thumb".  A resolution was eventually agreed to by those present which needs to have revised drawings approved by the Department of Community Development (DCD).  More information will follow.  The first photo shows the problem of the pipe sticking out too far.  The second photo is looking into the manhole at the pipe being held by two long bolts, which was deemed inadequate.  The manhole will be relocated and the pipe will be moved back, and a better anchoring system designed.  
Vigilant Residents.  There are some who think the people in Illahee are simply complainers when they oppose some of the projects being contemplated.  The response has been it is the Illahee Community that has to live with the final result of projects.  If something is not done right residents may be looking at it and living with it everyday for as long as they live here, so they want it done right.  Additionally, they have found they cannot always depend on the county to watch out for the community, which is why they need to be vigilant.
Timbers Edge.  What is the hold-up with the 25 acre TE purchase (Phase 1)?  Turns out an appraisal is needed for the state funds and the county, who is pledging interim funds.  Complex appraisals take time so we are currently projecting middle to late September for the appraisal to complete.  Phase 1 needs to complete, so things are currently in a holding pattern for Phase 2.
Raccoon Photo.  Thanks to Rick for this photo during a past thunderstorm.
Here is the picture of the raccoon, that was frightened by the thunder. He/she was at eye level just outside our back door in a large cedar tree at 5533 Oceanview Blvd.  Looks like he was praying for protection from the storm.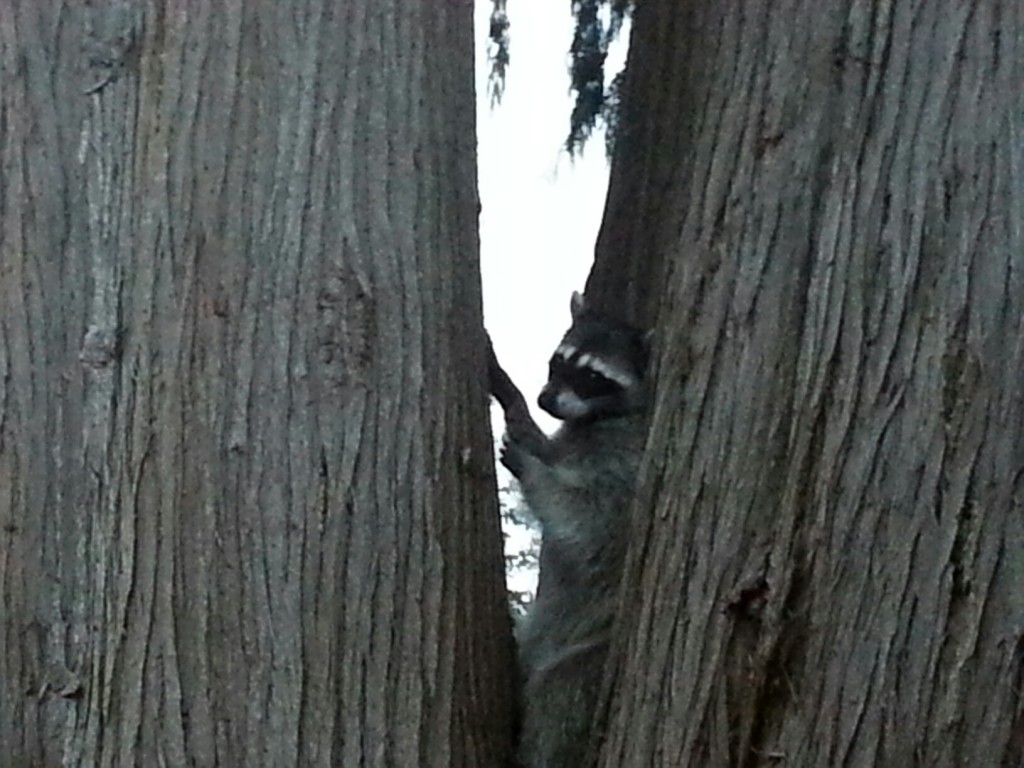 Orca Visit.  The orca pod visit on August 18th turned out to be quite an event.  We saw some private videos that were amazing and have been trying to find someone who will share their videos.  Turns out some of them found out afterwards that there are some strict restrictions about how close you can get to whales, assuming these were the southern resident orcas.   The person in this photo was trying to maintain some separation when another group from the pod came up next to his kayak.  He had is video running taking photos of the far away orcas and when the others surfaced next to him you can hear how scared and surprised he was.  Cameras capture the sights and sounds of some amazing events.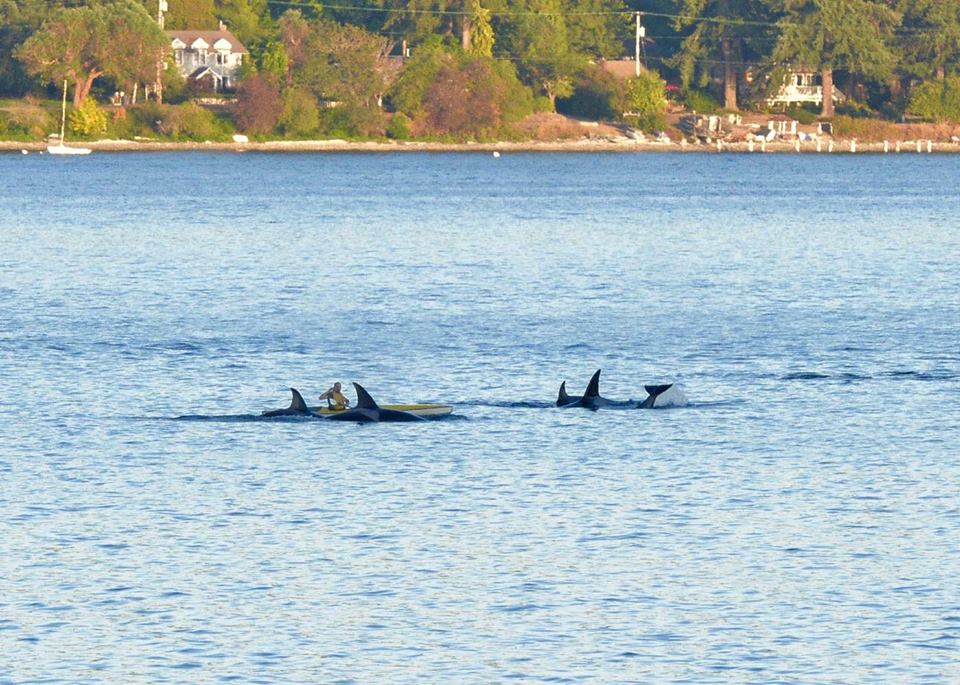 Orca Restrictions.  The regulations for boaters are: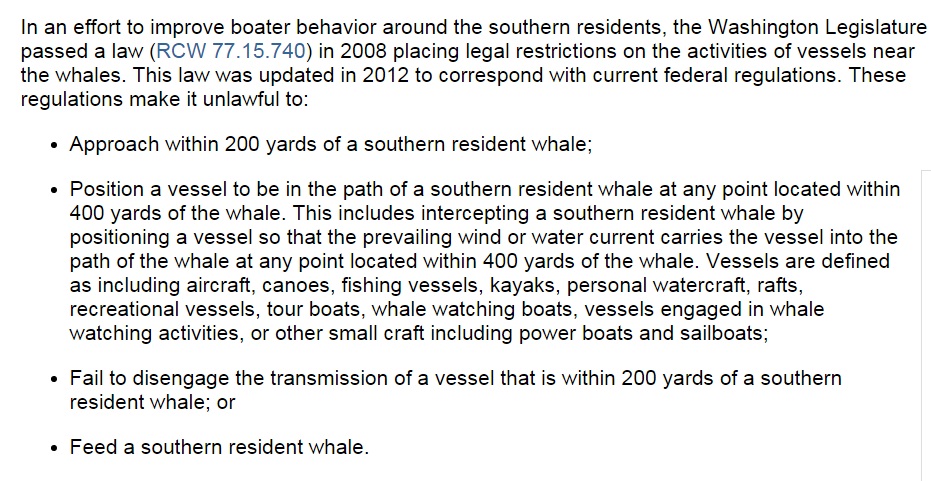 Ant Correction.  In a previous update with reference to fire ants I have been corrected as follows: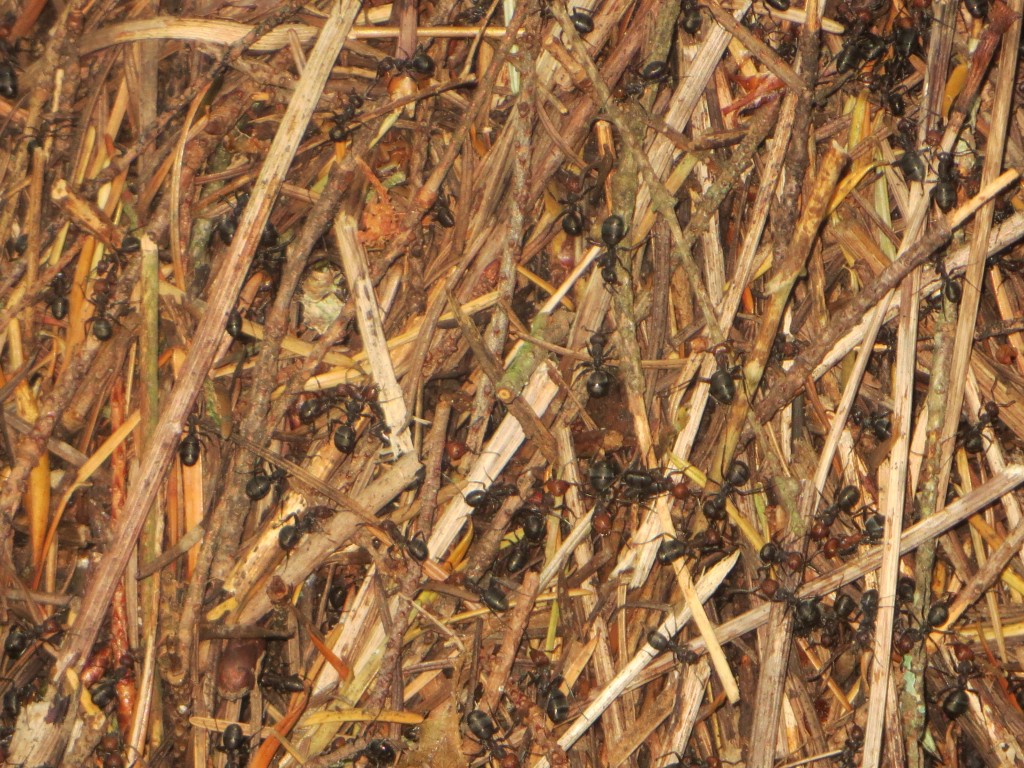 These are not fire ants. There are no fire ants north of the Texas, New Mexico area. Fire ants do build mounds but they are made of earth not vegetation detritus. The ants you picture are one of several similar species collectively called mound building ants. They are benign to beneficial as they often prey on insect pests. Calling them fire ants may well cause people to destroy these relatively harmless creatures for no reason.

The ants might be thatching ants. That's what we had. They were stripping my plants and made a mound as high as my waist. Never heard of them till I had them in my yard. Wish I'd taken pictures.