Timbers Edge Phase 1 Purchase Completes.  It took awhile for everything to come together, but the purchase of 25.5 acres finally closed on September 29, 2015.  Because state and some county funds were involved, an appraisal was needed to verify property values.  Below is what we saw on Facebook today.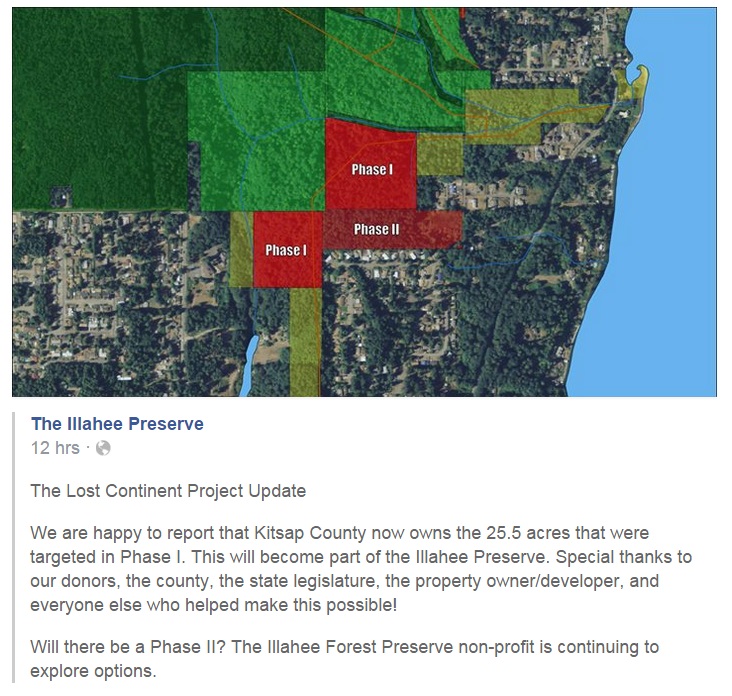 Many To Thank.  So many people and groups to thank for making it happen.  The property owner, Jim Tallman, and the developers, John and Gary, who gave the community an opportunity to purchase are especially to be thanked.  They were the ones who contacted the community to see if we wanted to purchase the property and then stayed with us when we assigned the purchase details to the county (since it was to be part of the Preserve) which delayed it past the original closing date because of the then required appraisal.  Without their commitment and patience it wouldn't have happened.
County Thanks!  Thanks to the County Commissioners, their staff, and Parks and the State Recreation and Conservation Office (RCO) and our Senator and Representatives!  They each played an indispensable part.
Community Thanks!  And finally a big thanks to the community members who showed their heart for their community, preservation and conservation of the Illahee Preserve, Illahee Creek and its watershed and aquifers, by contributing nearly $130,000 to reach our funding goal for the Phase 1 purchase.

Phase 2 Meeting.  What about the Phase 2?   We will begin meetings next week to discuss Phase 2 possibilities.  Some of the group working on Phase 1 are tired, and others are energized now that Phase 1 is completed.  If anyone would like to help, please let us know.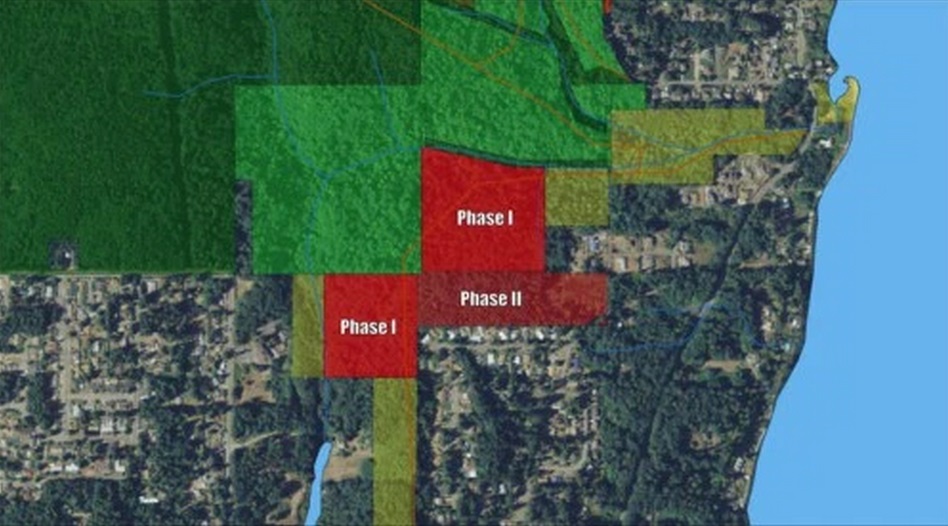 Preserve Work Party.  On Friday, October 2nd, another Washington Youth Academy work party completed a number of projects in the Illahee Preserve.  All the wood chip piles are now gone, and have been distributed to the trail system, and some of the small water puddles along the trails have been lined.  The Preserve has been getting high marks for having such a great trail system, thanks to groups like the Washington Youth Academy and the East Bremerton Rotary that coordinates the work parties.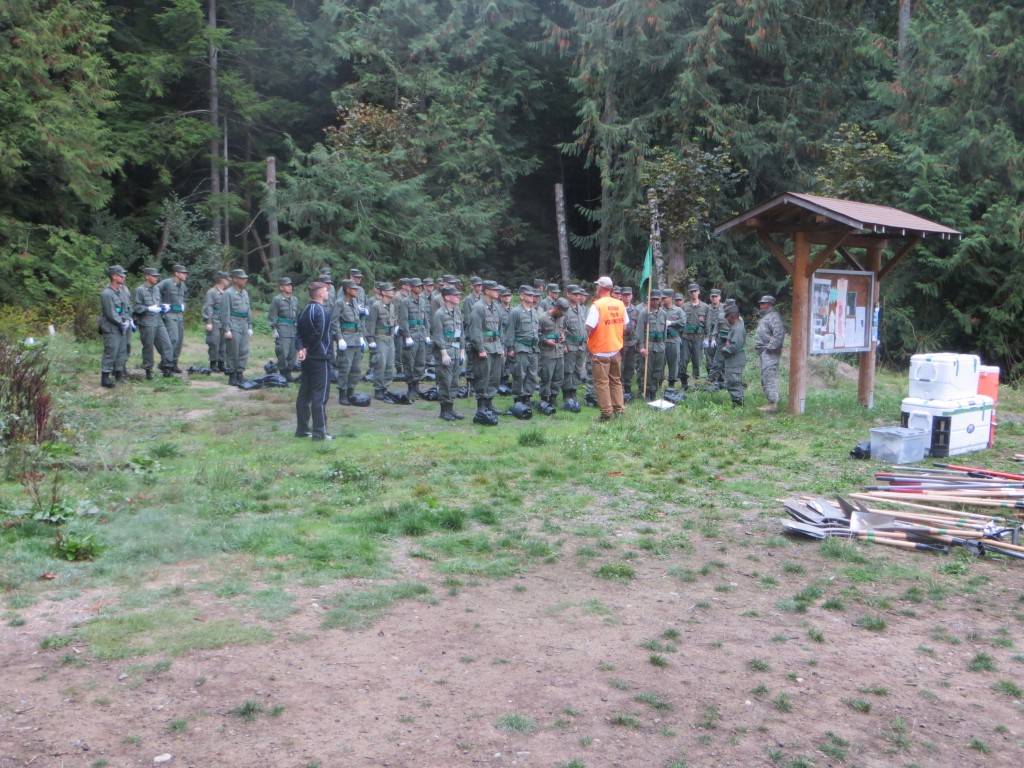 Wood Chips.  With the winds we had today (Saturday) we are likely to get calls from tree companies to see if we need wood chips for the Preserve.  We don't need wood chips but if others would like a load of chips, give us you contact information and we will pass it on the the tree companies should they call us.
Earthquake Information.  We saw a display in Seattle the other day that showed the Seattle Fault Zone and noted that it goes west across Bainbridge Island and into Illahee.  The second photo is of the text under the graphics.