TE Cleanup.  During discussions regarding Phase 2 we received permission to begin cleaning up some of the old campsites on the Timbers Edge properties we would like to eventually purchase.  Thanks to the group this past Saturday who filled up enough garbage bags to fill a pickup, and the nearby property owner who volunteered to haul the garbage off.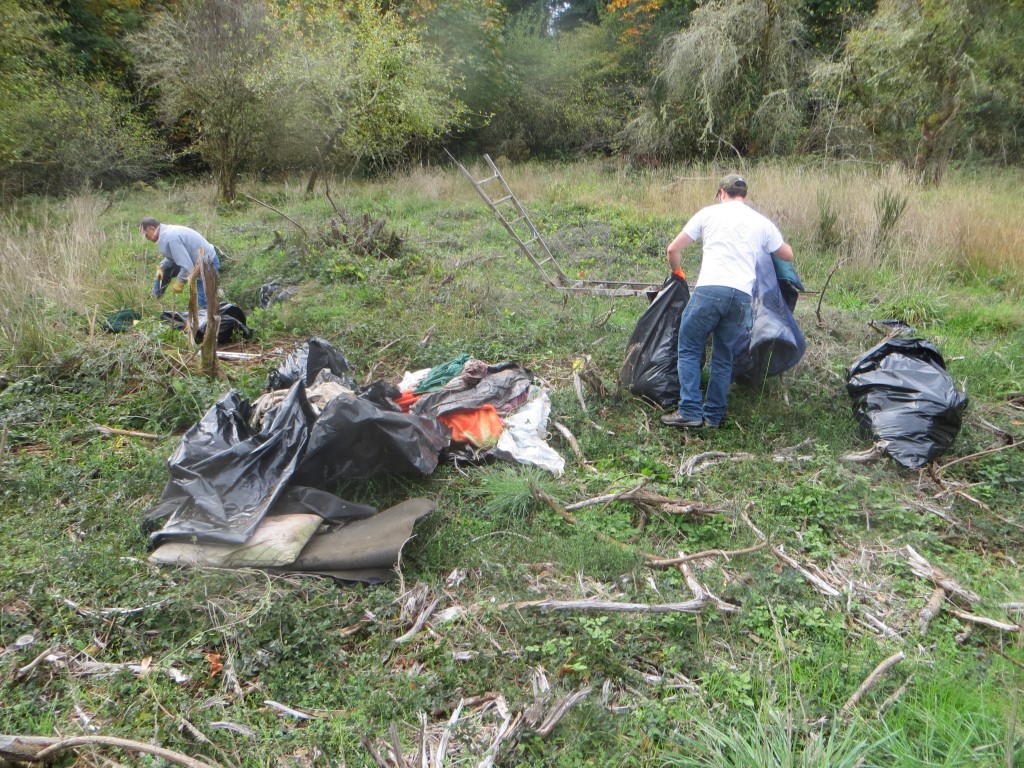 Preserve Trails.  We receive many compliments on the trails in the Illahee Preserve and yesterday were told Bremerton Parks also receives lots of compliments, and people are surprised it is a county park and that it is maintained by volunteers.
Brush Picking Season.  Time to watch out for illegal brush picking in the Preserve.  If you see this happening, call 911 and/or let us know and we will pass the information on.  Last year was the first time we didn't see any signs of brush picking in the Preserve.
Port Ballot Proposition.  There is an important Port of Illahee ballot measure "Elimination of Commissioner Districts" to be voted on by Illahee residents that is described in the local voters pamphlet.  There were no arguments against the measure in the voter's guide so if someone has some objections we would be glad to share them in an update.
Mussel Monitoring.  On Monday evening (10/26) at low tide a mussel cage will be placed in Illahee to evaluate chemical pollution along Puget Sound's shorelines.  If you would like to help with this on Monday evening, let us know.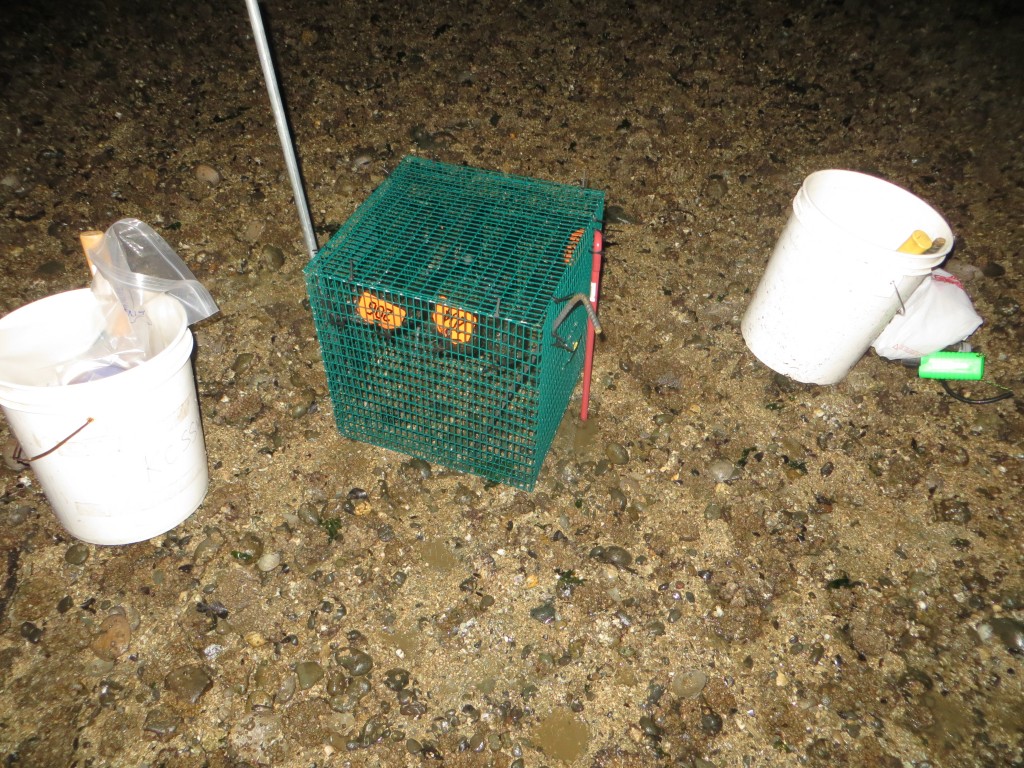 Wood Chip Info.  In our last update we mentioned we would pass on the information of those who wanted wood chips.  There were a handful of people who responded and we will be passing your information on to the tree companies.  Below is more information.

When the wood chip guys call they want immediate communication and access with whoever may be interested in chips.  Tree Service guys approach from different directions.  They like the shortest distance to dump.  With these points in mind, it would be helpful to have the following information for each interested party.
1. Name
2. General location
3. Specific address
4. Phone number(s)
5. How much chips are desired. 
There are no guarantees.  Chips are available VERY inconsistently.  I welcome info from whoever may be interested, and I will try to send chips as I am contacted.  Finally, when someone no longer wants wood chips, please notify me so I don't waste any one's time calling them.