Eagle Photos.  The second photo was of a carving we saw on a walk.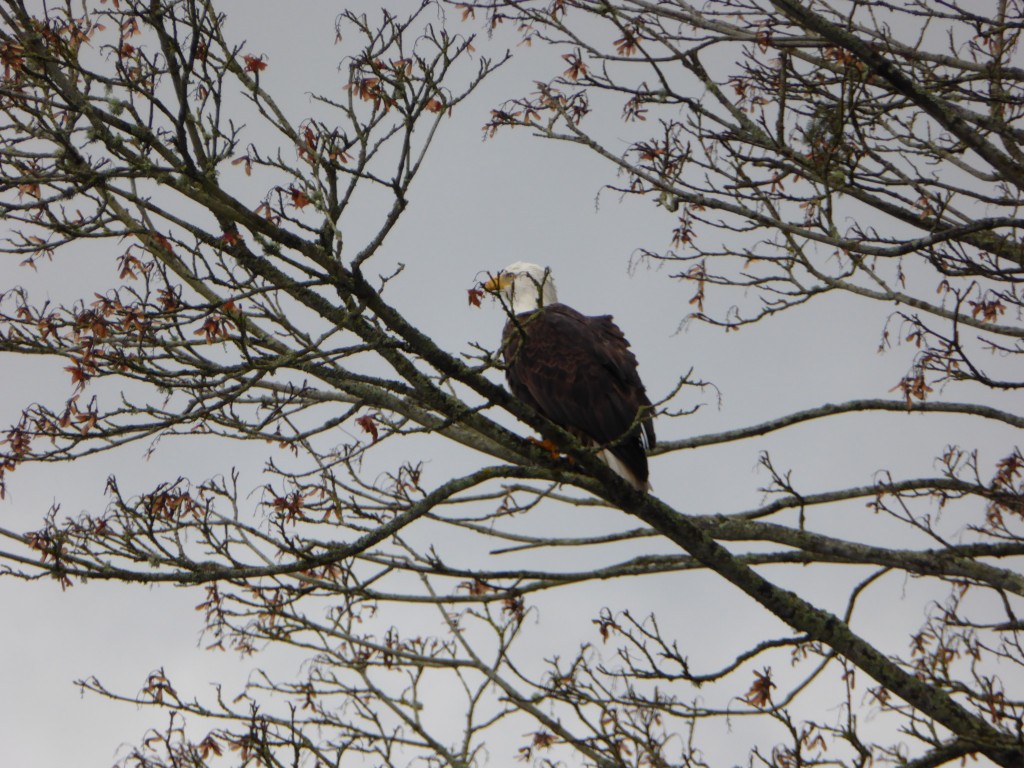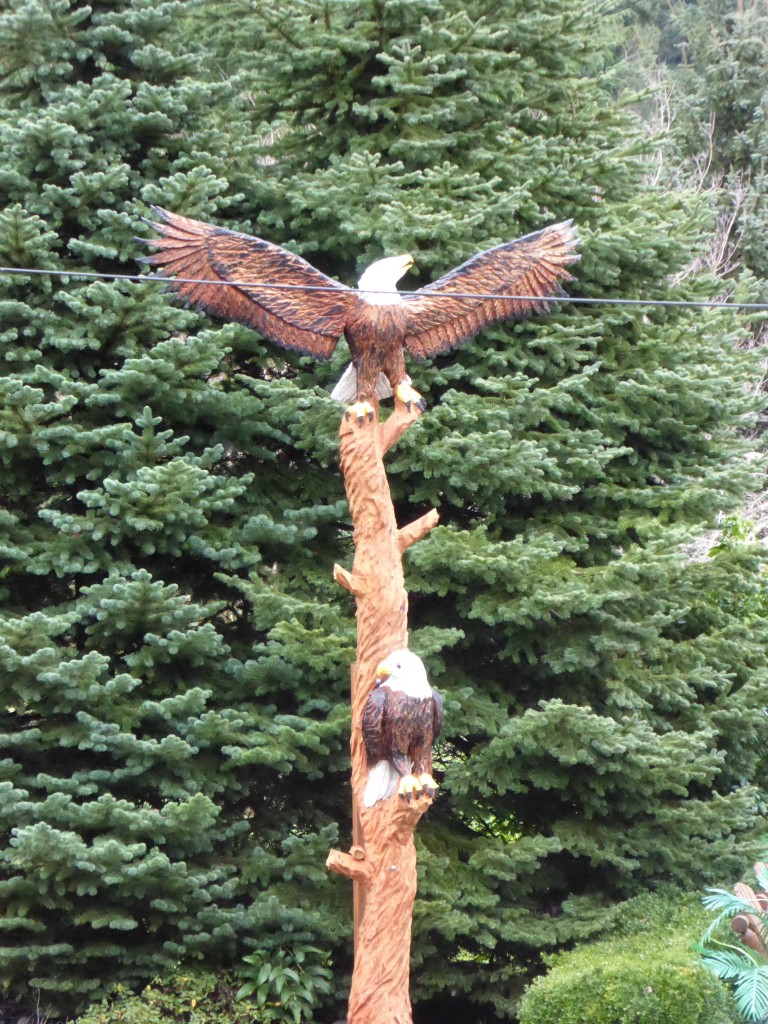 Lost Cat.  We received the color photo yesterday and noticed copies posted around the area during a walk this afternoon.  We hope this helps.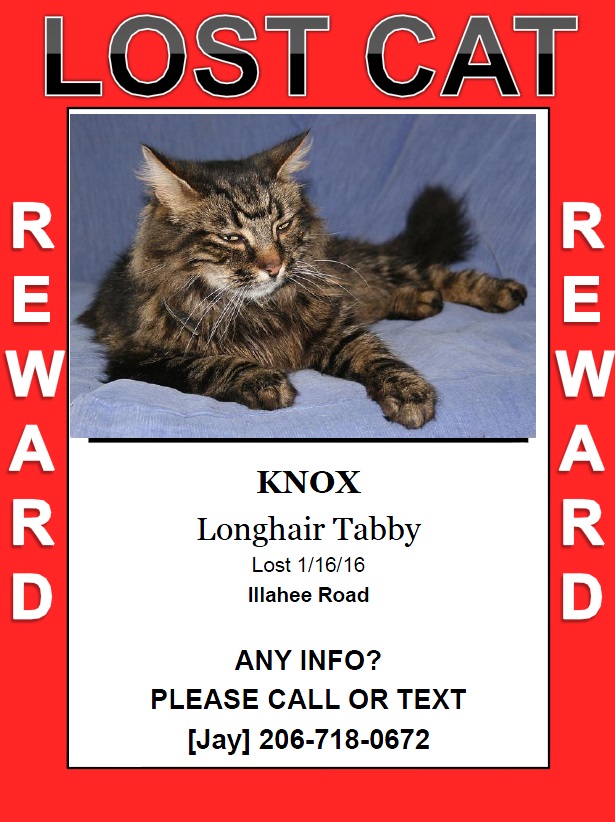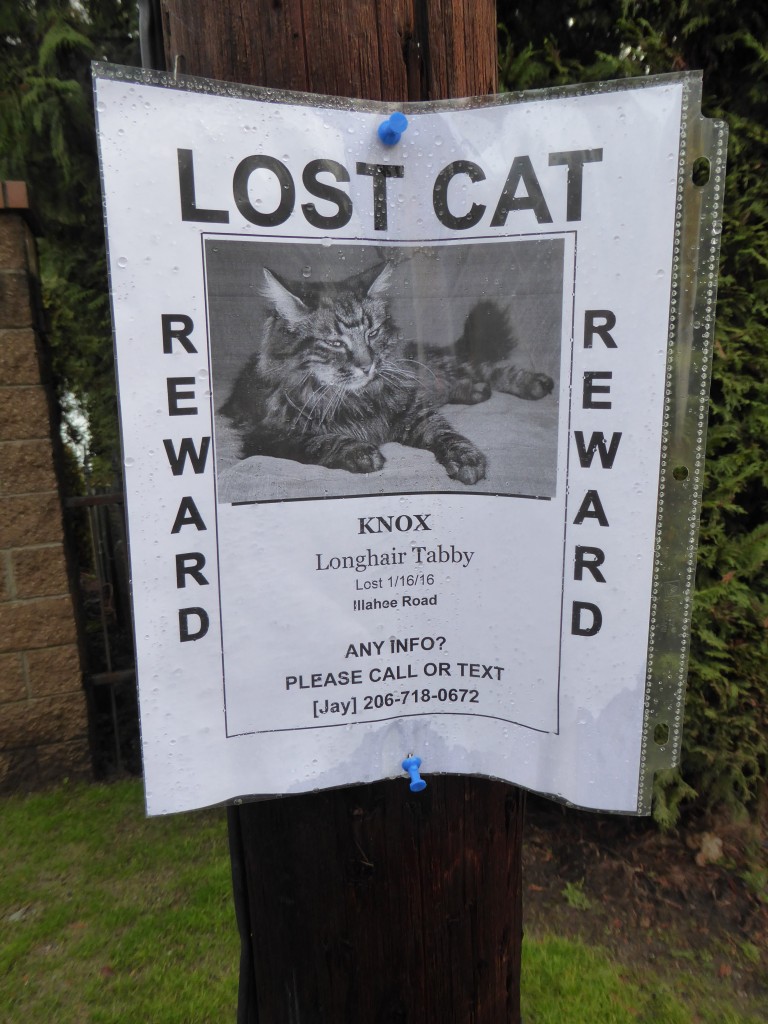 Stream Stewards Class.  Last time we mentioned this class at least one Illahee resident signed up and thanked us for letting them know about it.  We attended the class when it was first offered and it was nicely done and gets better each year.  We highly recommend it.  
Learn all about Kitsap streams and watersheds and how you can help preserve and protect them
Do you want to learn about and explore forests and streams? On the Kitsap Peninsula, beautiful forests and small streams abound, making it the ideal place to learn about native plants, forests, wetlands, aquatic insects, and more. We also discuss our interaction with these resources and their protection, conservation, and restoration. We'll spend plenty of time exploring outdoors.
During the training and field sessions you'll have the opportunity to connect with experts and other local people who share your interests.  We also provide opportunities for continuing education and involvement in volunteer activities around the county, including tree planting, streamside restoration, stream sampling, and teaching others at events like Salmon in the Classroom. This 5 week non-credit training is open to the public and taught by local and regional experts. 
When: Thursdays, January 28 through February 25 from 9:00 to 3:00
Where: Room 406 in the Norm Dicks Government Center, Bremerton
Cost: $45, which includes class materials; scholarships are available
Register online at http://www.brownpapertickets.com/event/2473093  For more information, visit WSU's website at http://ext100.wsu.edu/kitsap/ or call 360 – 337 – 7157 x 3244
Mussel Testing.  Mussel testing has been going on for years and there are several sites in Illahee.  The Navy has been testing sites around Puget Sound and few years ago Kitsap County, working with the Department of Fish and Wildlife, began testing .  The Navy is scheduled to take mussel samples from the Illahee dock on Saturday evening (1/23/16).  County personnel and volunteers will pick up the mussels cages that have been in place north of the dock the evening of 2/7/16.  Here is some information on the Navy sampling plans.
As part of the Navy's ENVVEST ambient monitoring program for Sinclair and
Dyes Inlets we are conducting the Winter 2016 Mussel Watch Program to
sample mussel watch stations within the Sinclair/Dyes and Port Orchard
Passage system and are planning to collect mussel specimens from the
Illahee Port District pier on or about Jan. 23, 2106. This is the same
location that we sampled before. We would like to collect mussel specimens
for residue analysis of heavy metals, PAHs, PCBs, stable isotopes, and
lipids. I have a scientific collection permit from WDFW and we will be
following the NOAA Mussel Watch sampling protocols.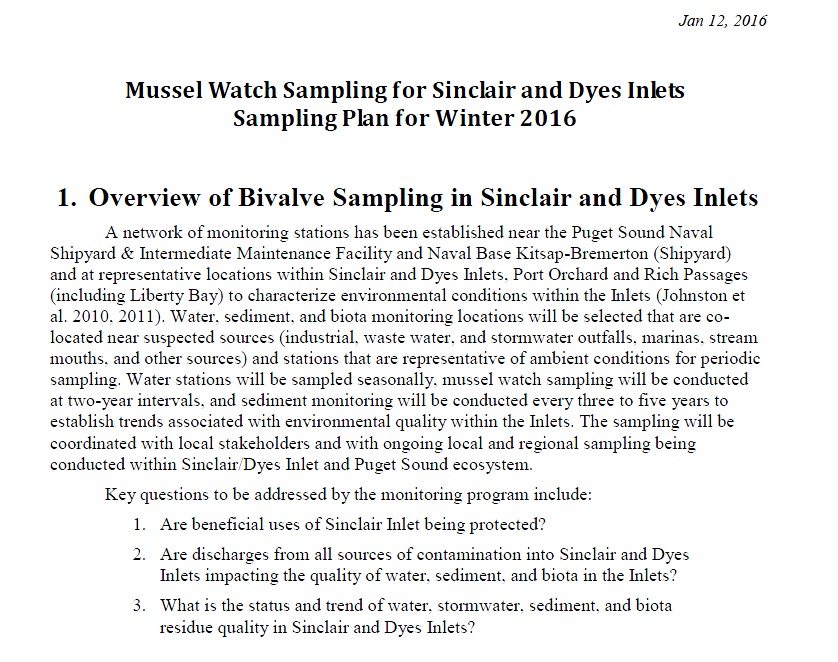 Store Comments?  We are receiving some interesting comments after posting a photo of the hole in the roof of the old Illahee Store.  If you have some thoughts regarding the store, let us know as we want to put them in an update.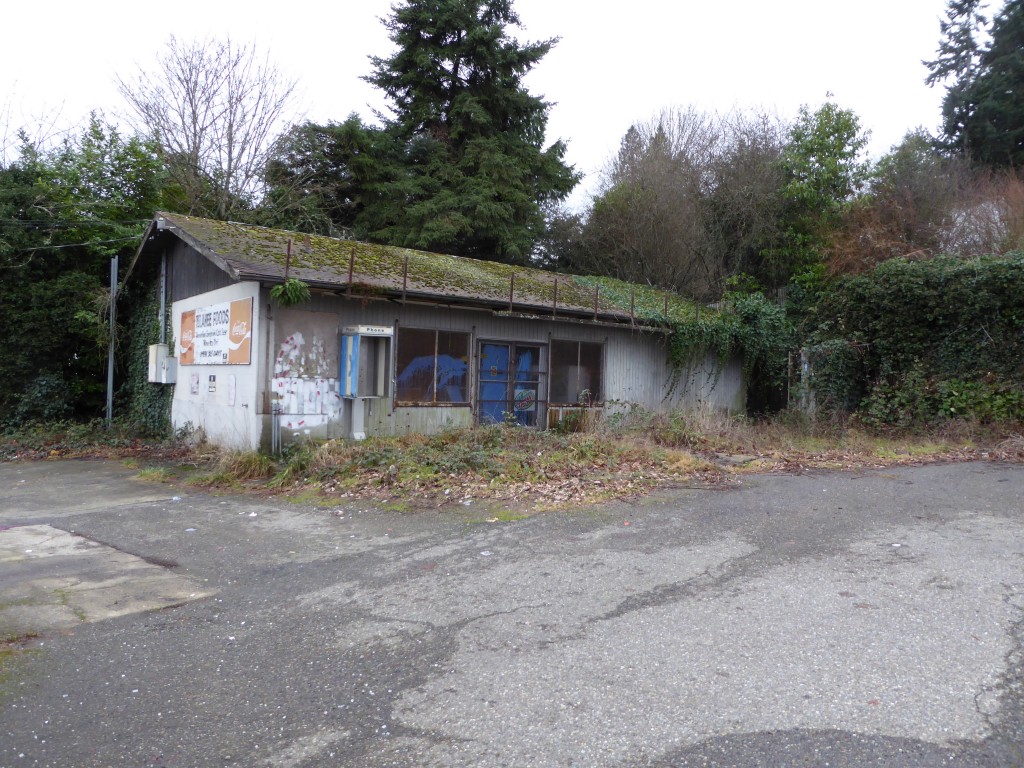 Jim Aho