Wildlife Photo.  Not sure we have ever had a photo of a mouse in an update.  At the work party on Friday (described below) the cadets found a mouse and carefully moved out of the way to a safer area.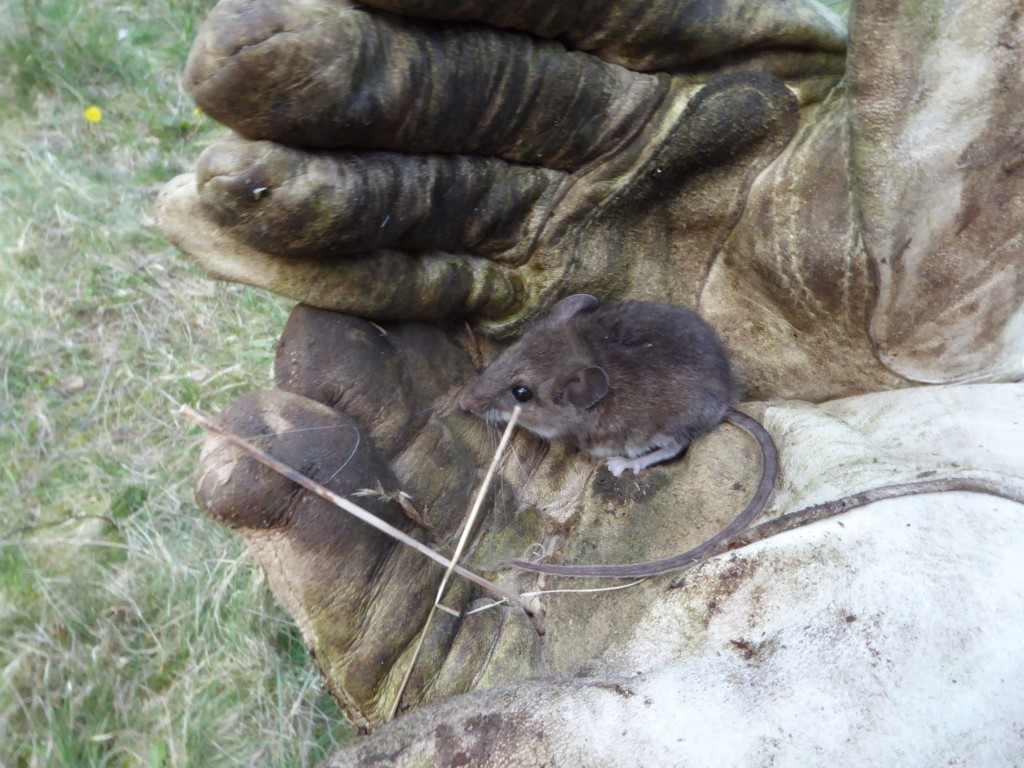 WYA Work Party.  Some 51 Washington Youth Academy cadets spent 7 hours each (357 hours total) on Friday spreading wood chips on trails, restoration plantings using plants removed from the reworked rain garden plots, and removing invasives, in this case Scotch Broom Sarothamnus scoparius from the Compass Circle meadow area.  Thanks to efforts like these and the coordination and supervision of the East Bremerton Rotary many say the Illahee Preserve has one of the best maintained trail systems in the county.  We were asked how many wheel barrows were used on Friday and the number was 42 with about 10 brought by Rotary members.  The rest are stored in the "go-mini" container provided and stored courtesy of United Moving and Storage.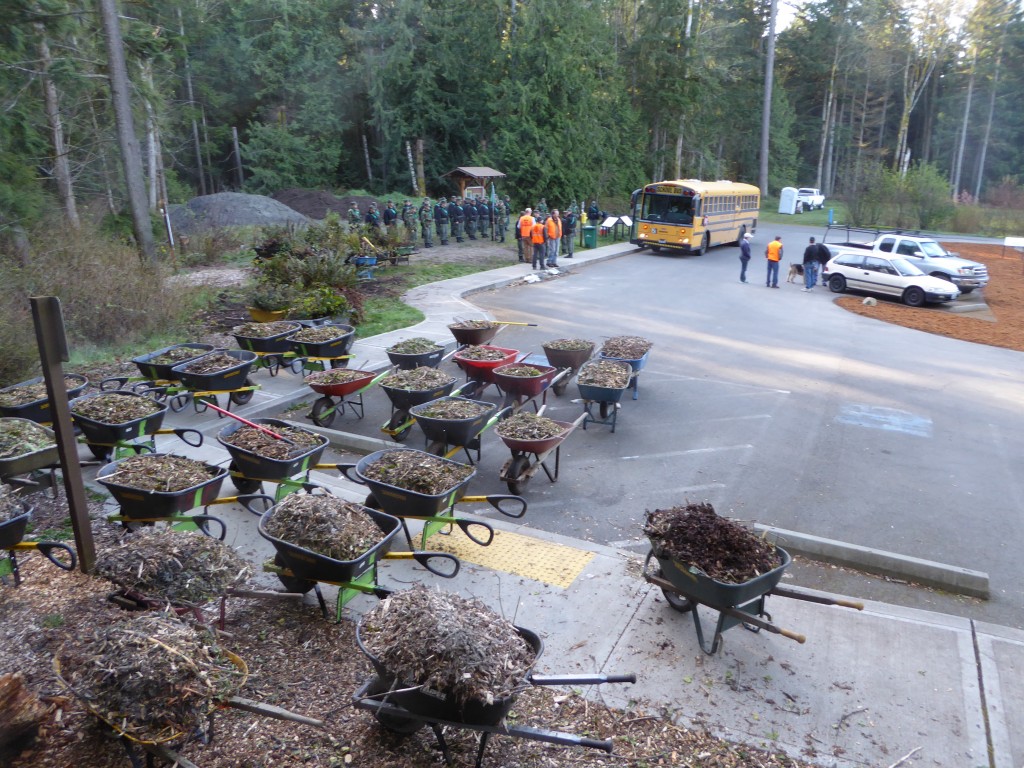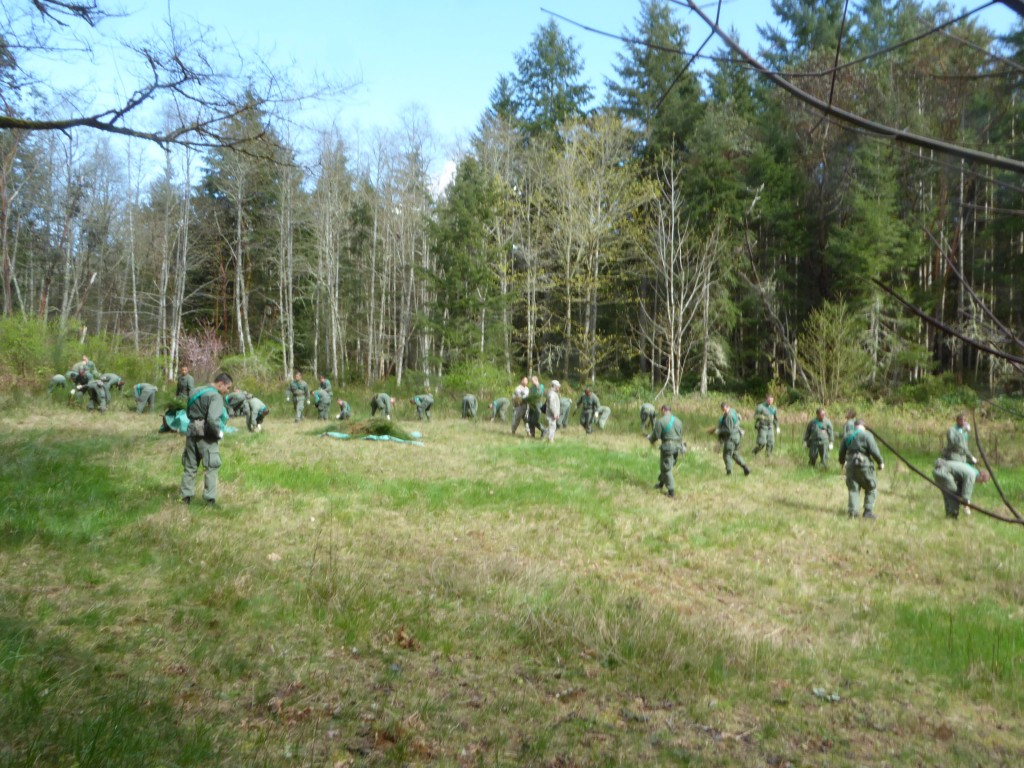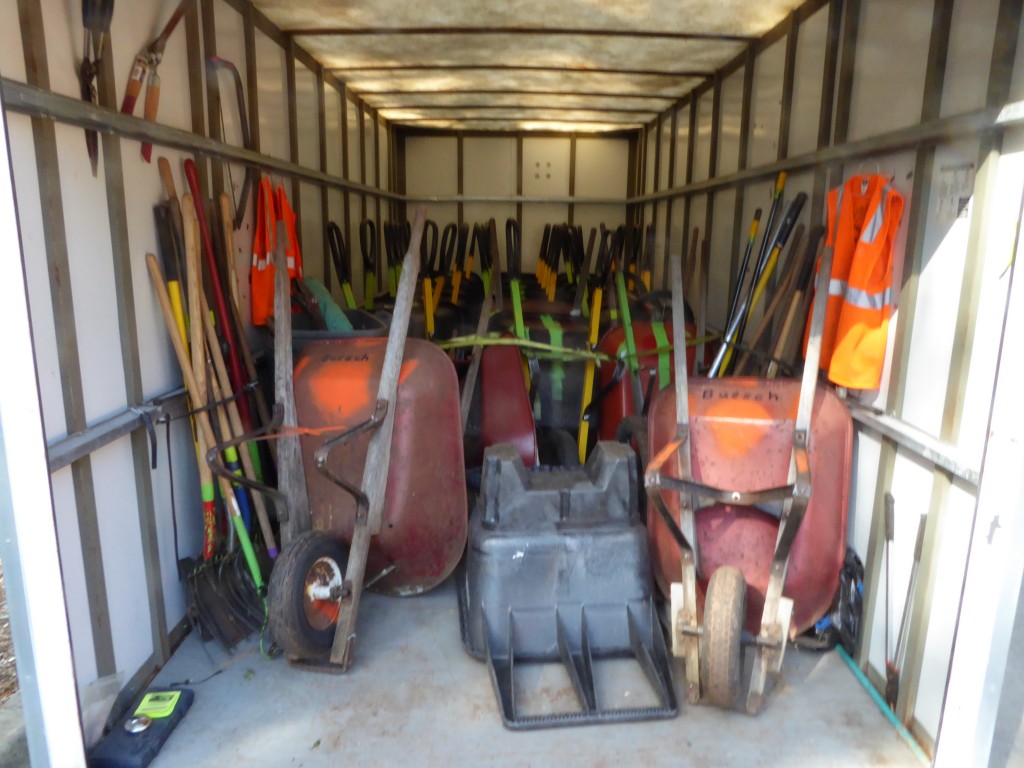 Earthquake Zone.  Most Illahee residents are aware the Seattle Fault line extends into Kitsap County and appears to go through the middle of Illahee and up Illahee Creek.  Some years ago when the USGS was studying the fault, one of the physicists who had a friend living in Illahee suggested she consider purchasing earthquake insurance.  More information about what should be done to prepare for the "Big One" is the subject of a presentation on Tuesday at the Admiral Theater.  See the information below from the Kitsap Sun.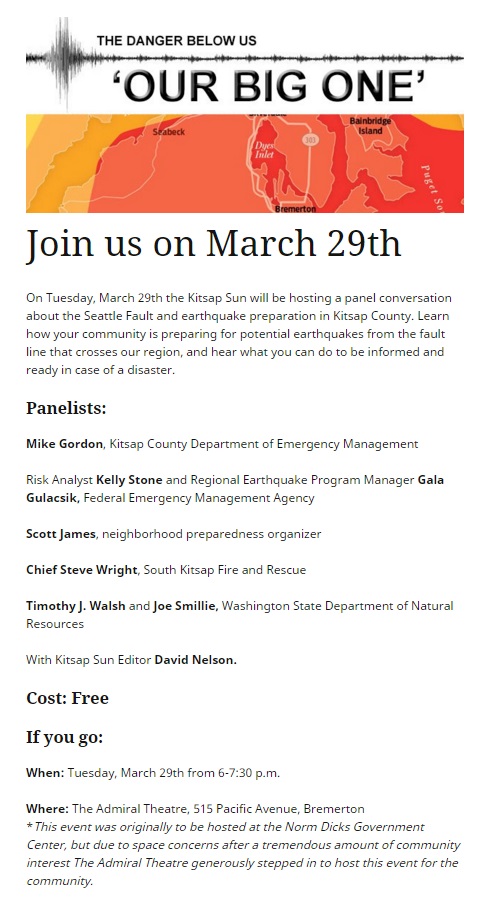 Outfall Project.  Sunrise Terrance residents have probably noticed the survey markers indicating something is being planned for their area.  The Outfall Project covered in earlier updates is part of the project.  Developers need to make periodic progress on their permits and it appears something is being planned.  Let us know if you have information that we can pass on.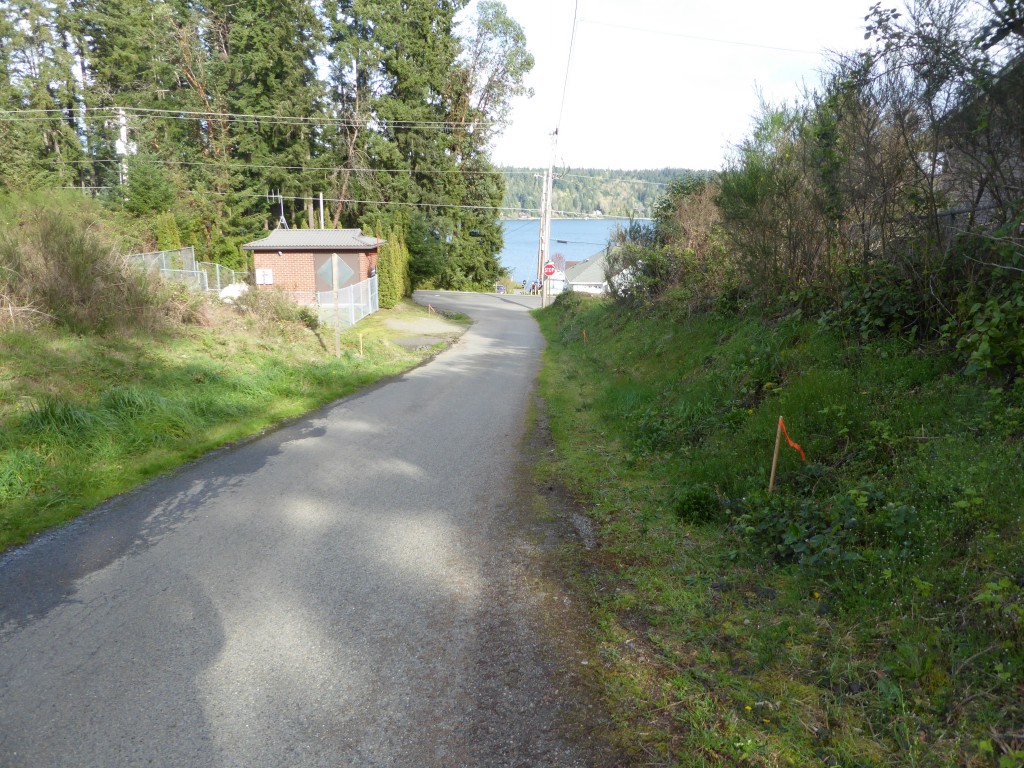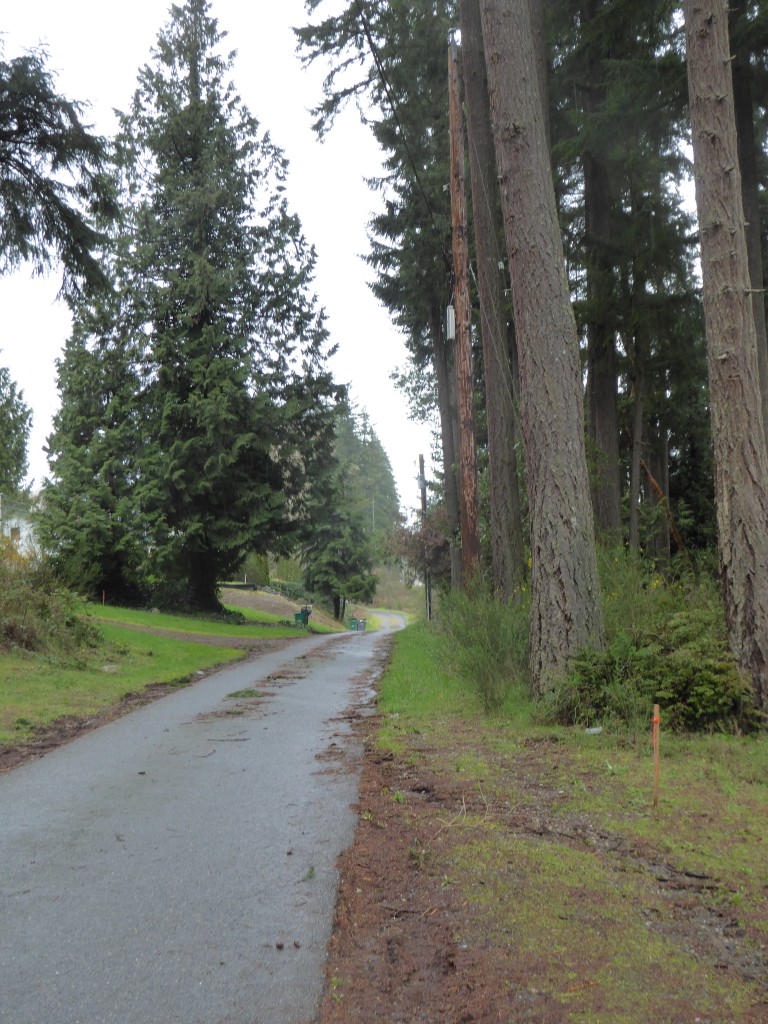 Information for an Update?  We have been asked to include information in these updates and will do so but ask that the writeup be done by the requester.  Also, we recently had a criticism that the updates are not reflective of what they think of Illahee.  We are happy to include other views and thoughts and have done so in the past.  If you provide the information we will put in an Update.  The Updates were originally started by one of the Port Commissioners and myself as an opportunity to disseminate information about what was happening in Illahee and the surrounding area.