Illahee Photos.   Vibrant colors and the seasonal sightings of loons.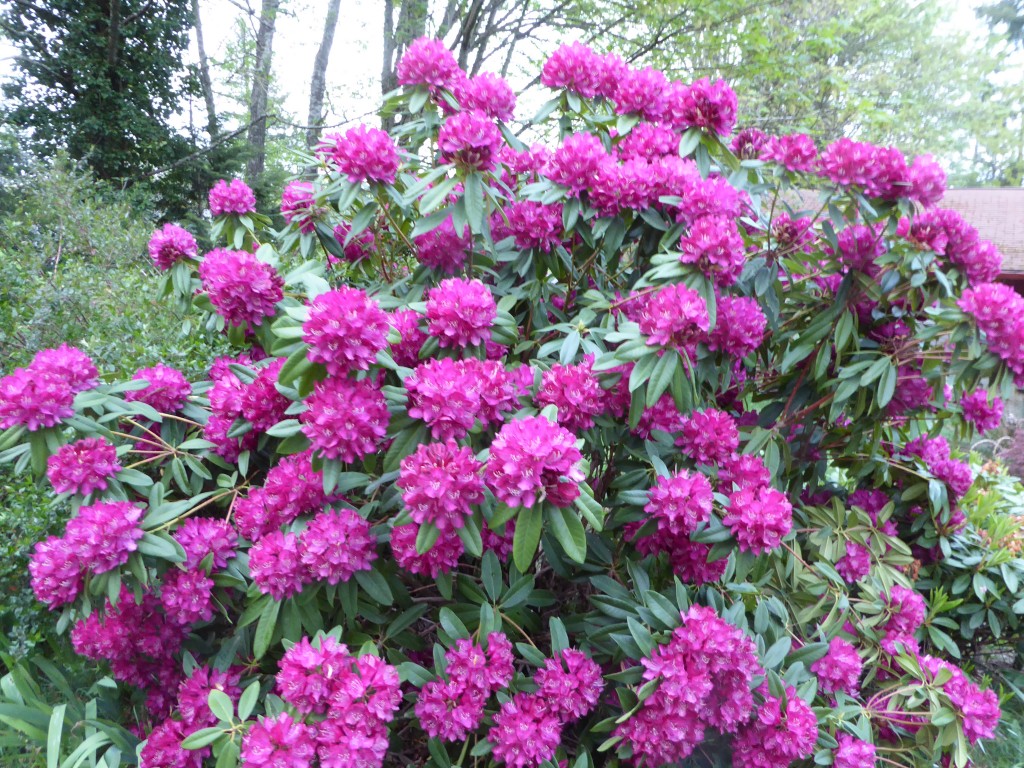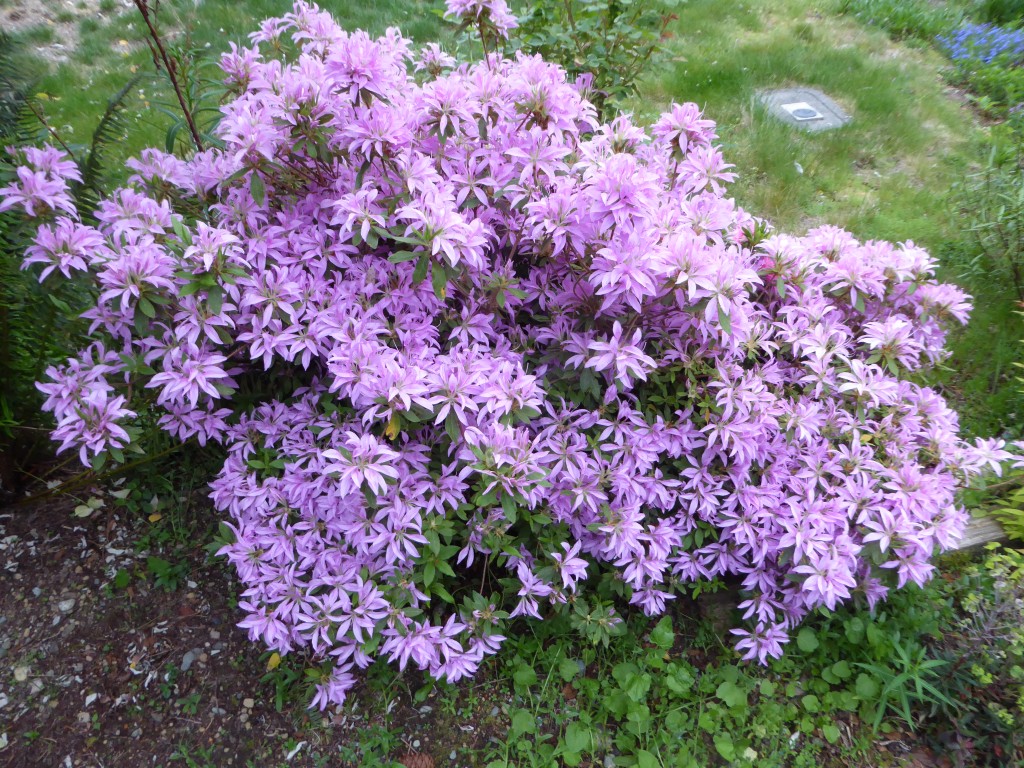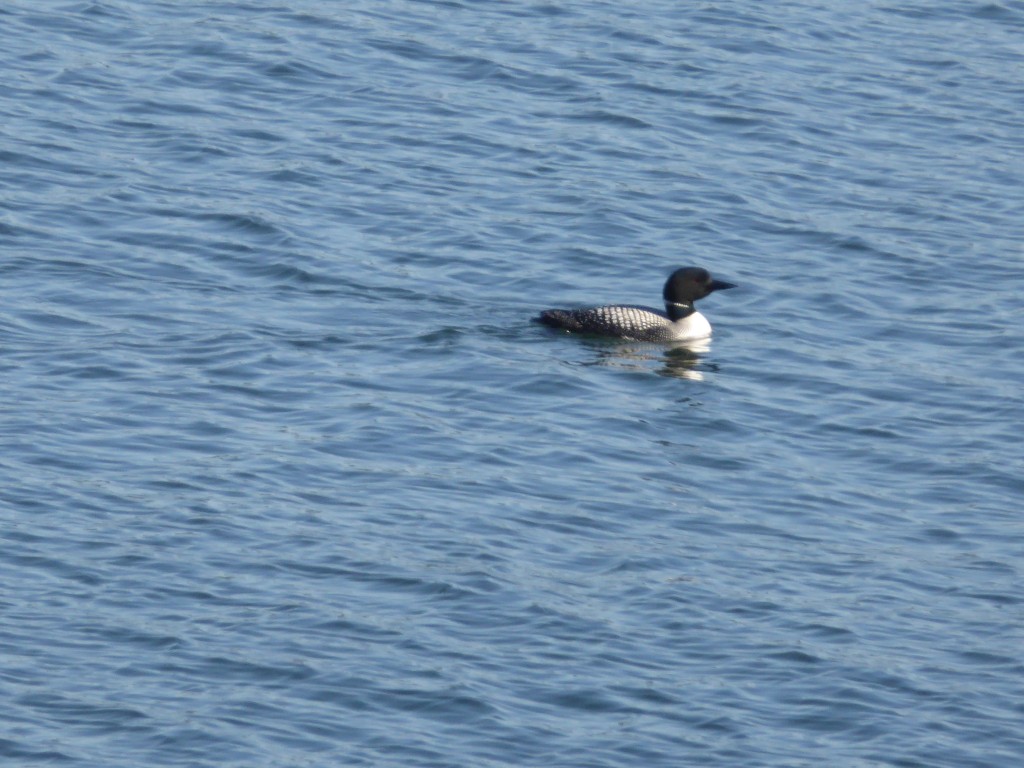 TE Purchase Option Expired.   Without an appropriation and without benefactors the Options Agreement to purchase the remaining 10.7 acres has essentially expired.  The closing date is May 15, 2016 but the escrow process needed to start 30 days prior, which was April 15th.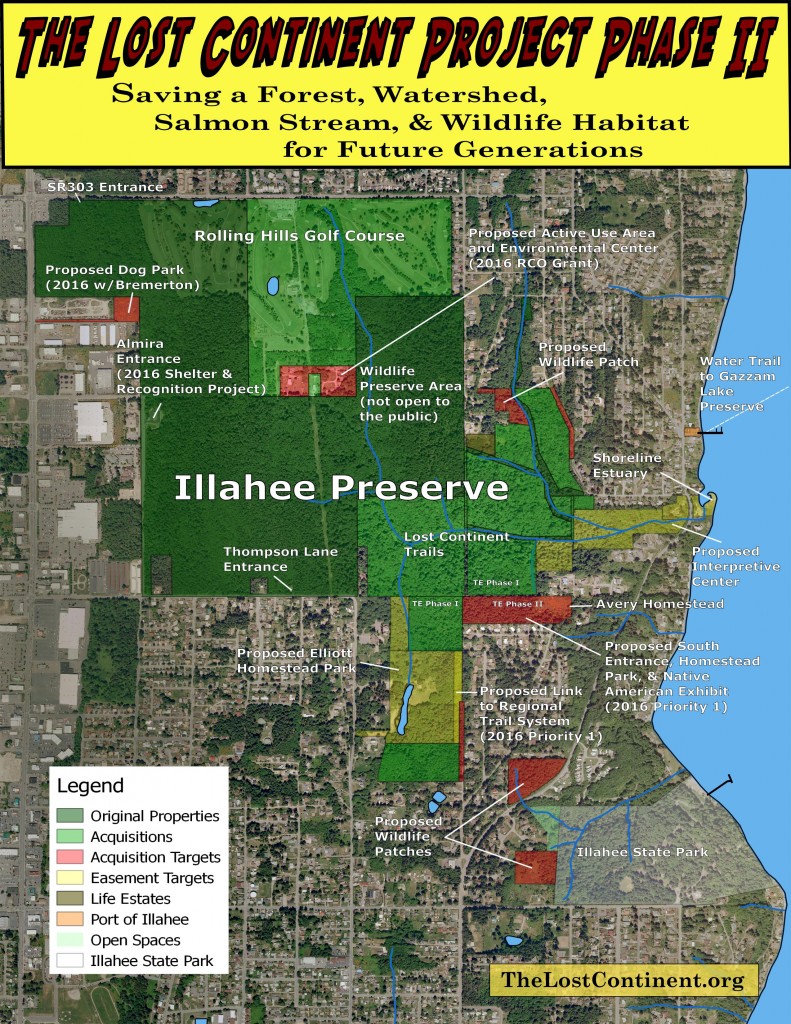 Another TE Purchase Option?   Kitsap County is pursuing a state Recreation and Conservation Office (RCO) grant to purchase the property, if the property owner will still consider selling with a later purchase date.  This is an ongoing process that needs to be resolved soon as the grant deadline is May 2, 2016. The Illahee Forest Preserve non-profit group is supporting the grant and is working to raise the anticipated $50,000 additional funds required for the purchase.
Kitsap Great Give Opportunity.   Kitsap's Great Give is May 3rd and the Illahee Forest Preserve (IFP) is registered and in hopes of receiving donations during the campaign as there are additional funds that will be distributed depending on giving each year.  Last year there was a small but significant match which increases the size of donations.  This is a great opportunity to help the IFP and it is definitely needed at this time.

Audrey Boyer Memorial Service.  We just received word that long time Illahee resident Audrey Boyer died and that there will be a memorial service for her at the Brownsville United Methodist Church on Saturday May 7th at 3 pm.  Audrey was instrumental in saving the Illahee Preserve as you can see from the photo below and her obituary.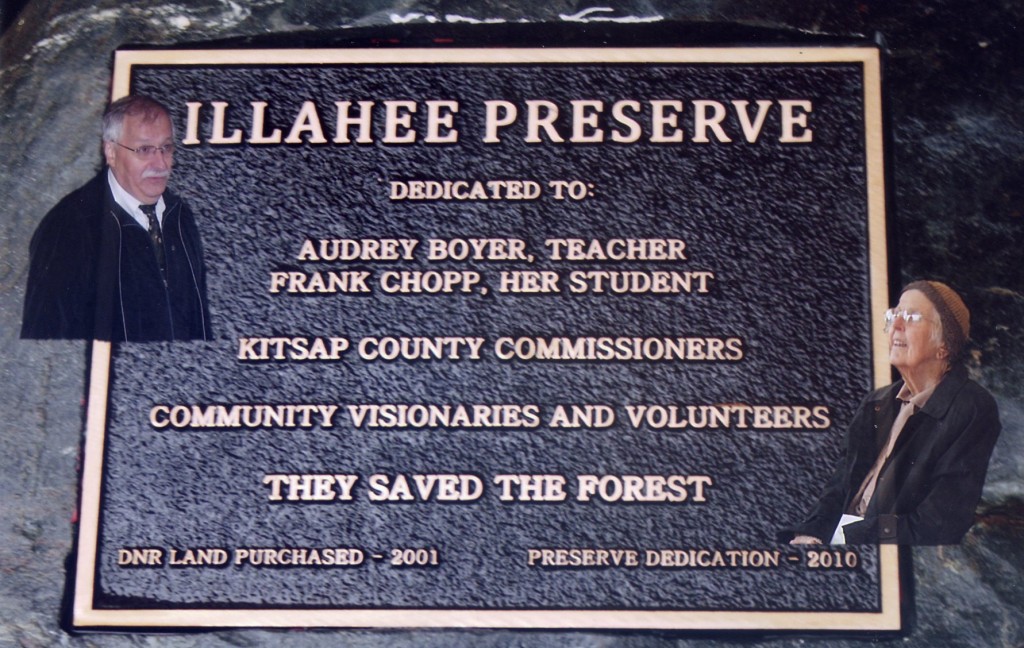 Audrey Boyer, age 97, died peacefully of natural causes on April 22 at her residence in Bellevue. Born Audrey Lucille Fredrickson in Toppenish, she majored in art at the University of Washington and taught school in Castle Rock and Burlington. She loved skiing and would head for Mount Baker and other Cascade slopes on weekends. She married Lyman Albert Boyer on June 19, 1942. They settled in Bremerton where he worked as a chemical engineer in the Navy Yard and she continued to teach school, completing her Master's in Education as she worked. She taught fourth grade at View Ridge Elementary, and English, Yearbook, Drama and Debate at East High School.
She lived for 64 years in Illahee, where she was President of the Community Club, a Democratic Party precinct committee officer and a leader in many campaigns and causes, including Amnesty International. She worked persistently and wisely at living a simple, sustainable life. Her belief in the value of education led her to encourage and support many students in completing degrees in higher education. With her former student, Washington State Speaker of the House of Representatives Frank Chopp, and many allies in Illahee, she was instrumental in getting a large tract of forest saved as the Illahee Forest Preserve.
Audrey was predeceased by her husband Lyman and by daughter Virginia Boyer, and is survived by son David Boyer, daughter Helen Boyer, five grandchildren and three great-grandchildren, in Washington, Oregon, Minnesota and Wisconsin. We remember her for her love of family, her love of friends, her love of nature, her generosity, her artistry, her humor, her high ideals and her hard work. Her children send heartfelt thanks to Grace Alzheimers Home Care in Bellevue, for their excellent care in her most recent years. 
A memorial service and reception will be held at the Brownsville United Methodist Church, 8811 Illahee Road NE, on Saturday, May 7, at 3 PM. The family is pleased to invite all members of the community Audrey loved so much. In lieu of flowers, the family requests donations to support the Illahee Forest Preserve, http://www.thelostcontinent.org/, or Amnesty International, http://www.amnestyusa.org/donate-to-amnesty.
Preserve Work Parties.   The first work party was the replanting of the rain garden plots at the Almira entrance to the Preserve.  The second set of photo's is from last week's work party (note the green shirts) with Starbucks with some of the employees coming from Seattle to help.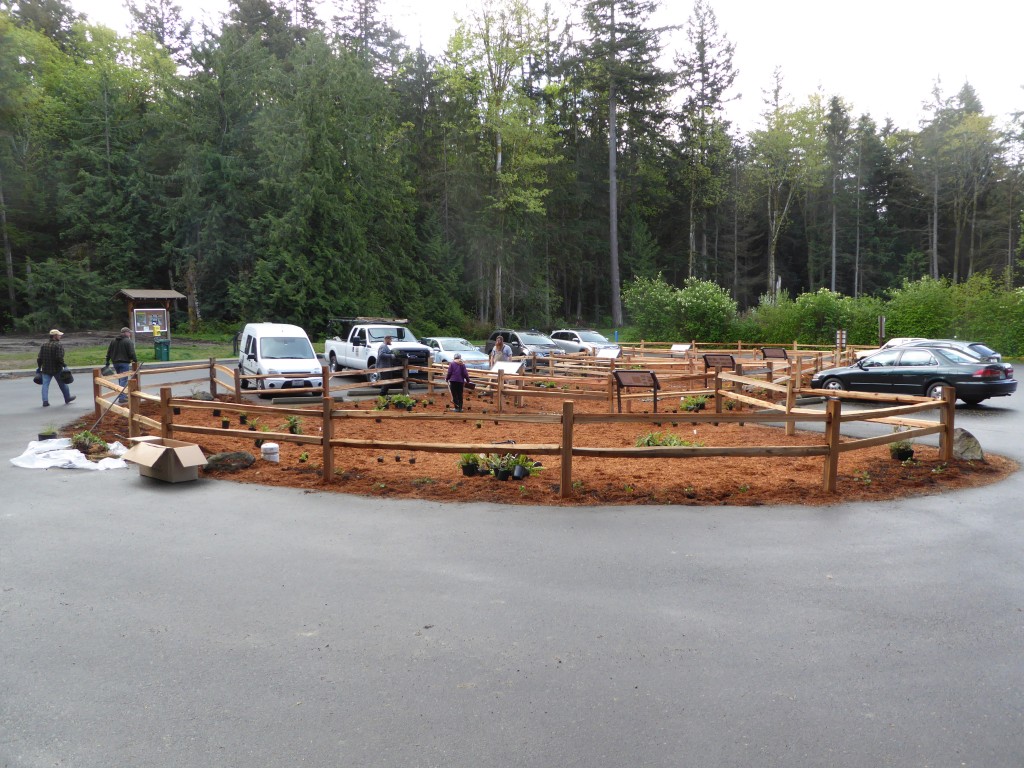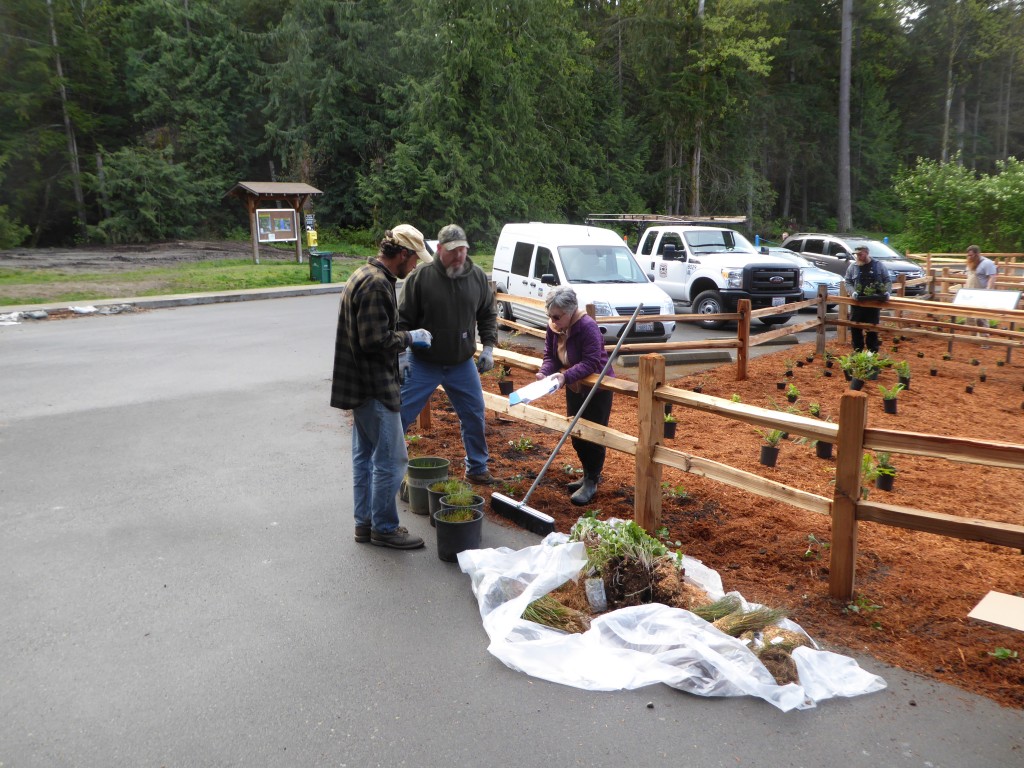 Jim Aho