Baby Birds.  Nesting birds are having their young and it will be interesting to see how many make it too adulthood.  We first saw the goslings on Friday.  Birds were using holes in an old apple tree but have not seen them since the squirrel appeared.  The small holes in the tree trunk are from a red-breasted sapsucker we saw a few days earlier checking out the holes previously made for insects.  The black-capped chickadee in the photo was concerned when we got close to its nest outside of a garage.   The baby robins in the nest in the rafters are getting regular feedings.  There is a white-crowned sparrow and a golden-crowned sparrow (in the photo below) hanging around together and we are wondering if they will be nesting or leaving in May as the bird books say most do.  If you have some baby birds or active nest photos we would like to share them in an update.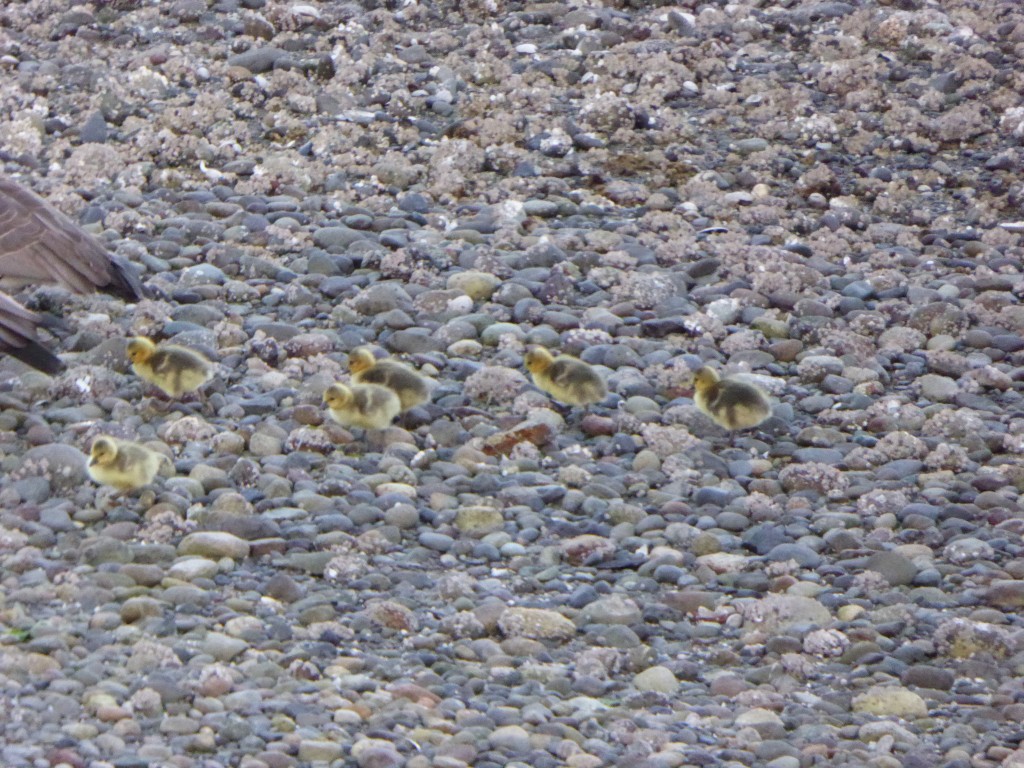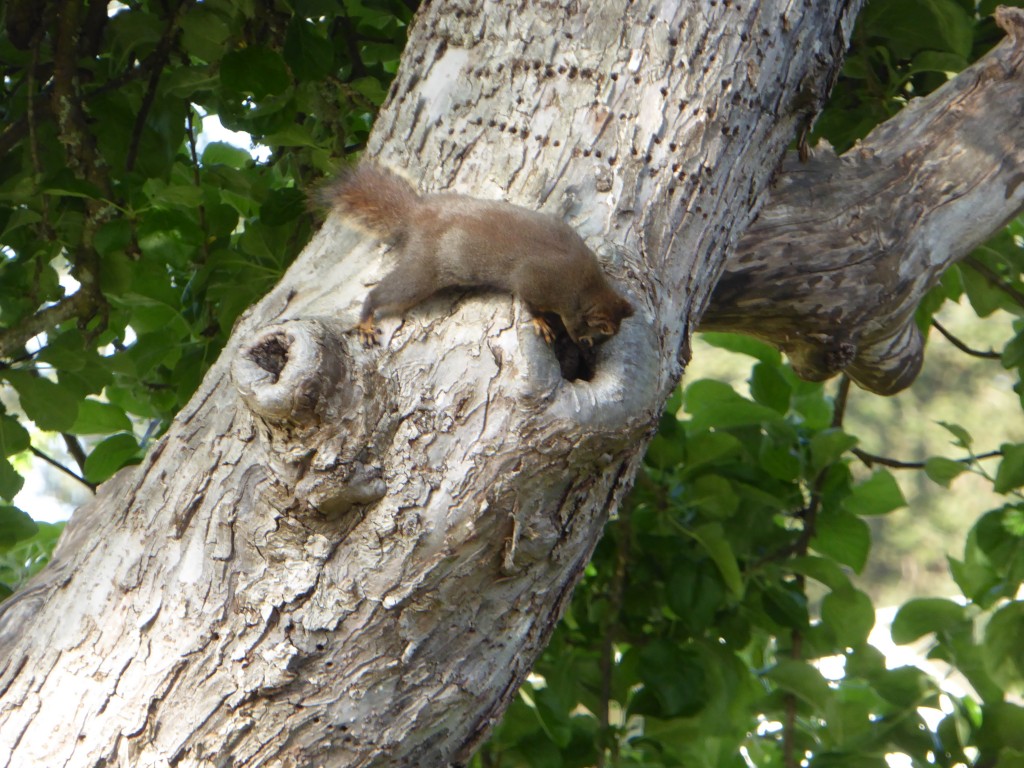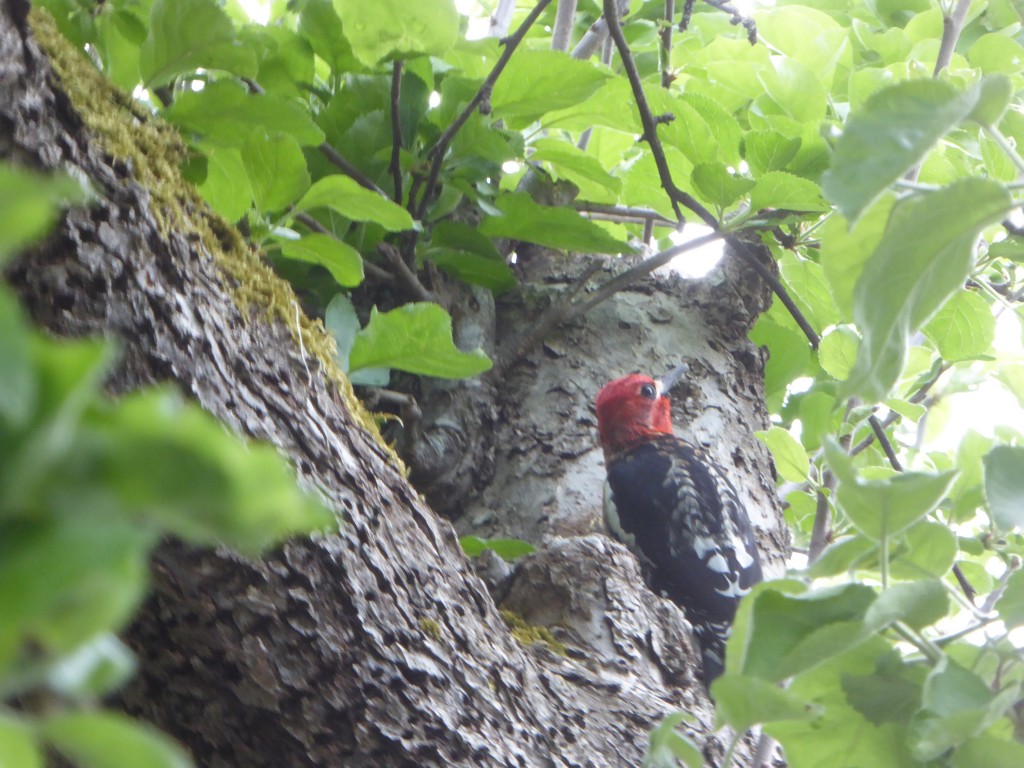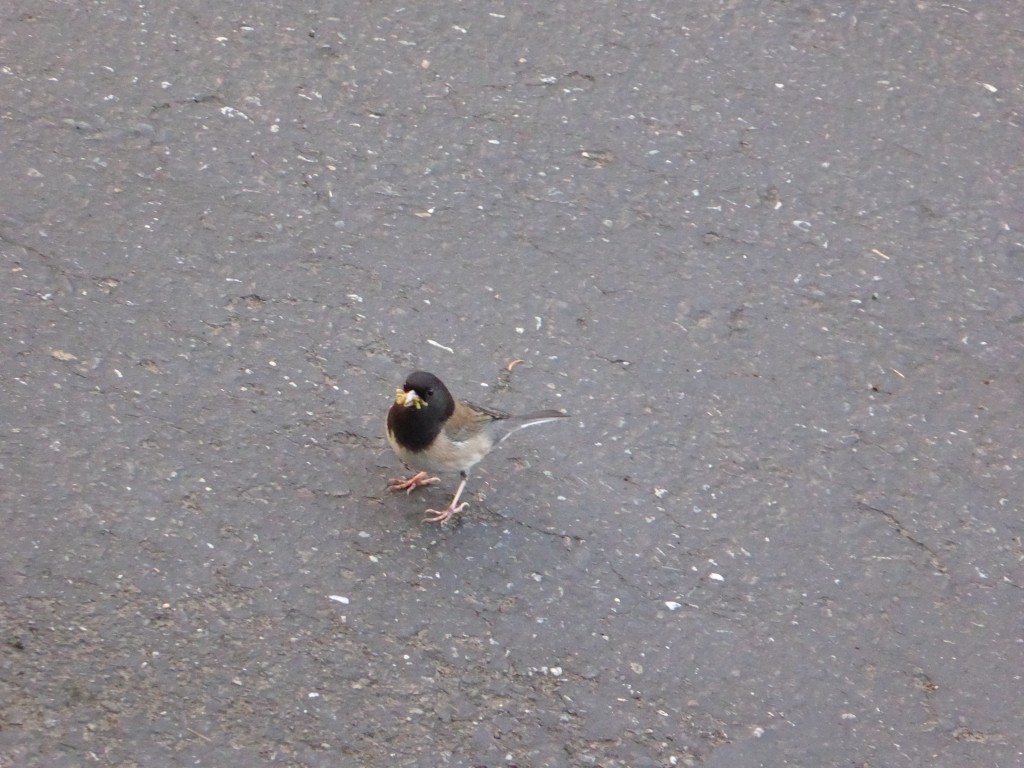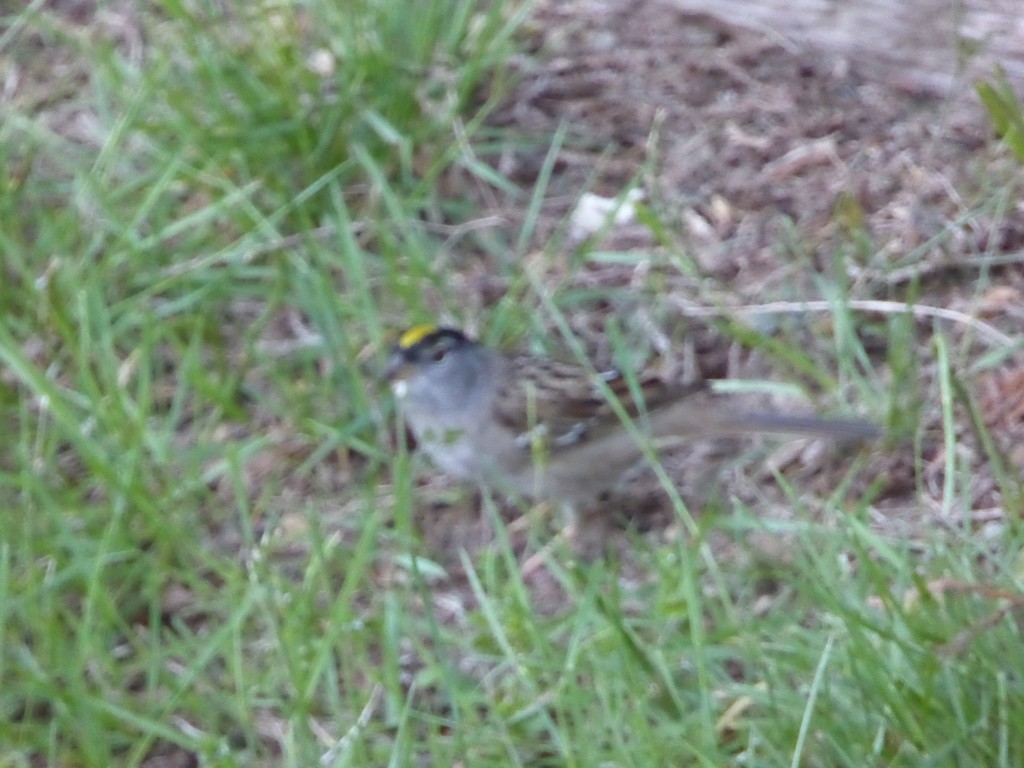 Bird Calls.  Early on Thursday the loons were heard making their tell tale calls, and then a pheasant could heard on a trip to pick the paper, and when reading the paper a strange bird call was heard coming from the roof.  It was a bird call I didn't recognize and went out and looked up as it looked down at me.  It was a California quail with the distinctive forward-facing plume hanging down from its head.  Wasn't ready with a camera so hope someone can get a photo of one.  There used to be some big coveys of quail in the area years ago, but haven't seen any recently until this single sighting.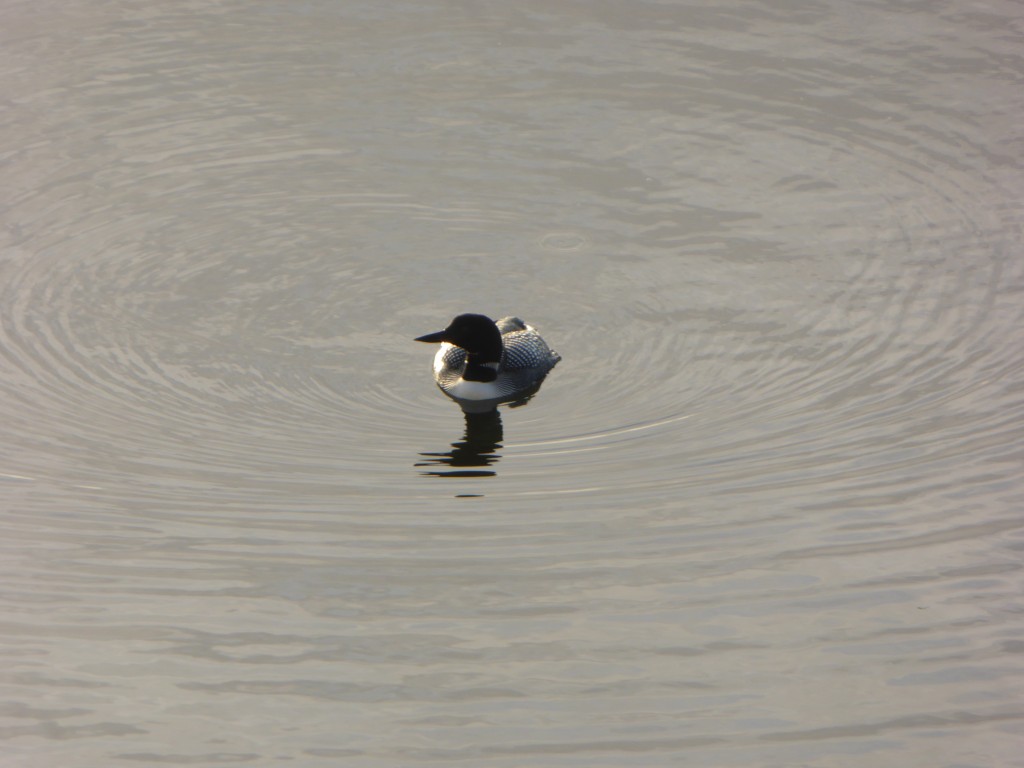 Grant Application Ready.  Earlier we reported an appropriation request from the state legislature was not successful.  Subsequently, the Kitsap County Parks Department is putting in a grant application with the RCO (Recreation and Conservation Office) to purchase the remaining 10.7 acres of the Timbers Edge Development.  We just got word the property owners, the Tallman's, signed a Landowner Acknowledgement Form indicating they understand a grant will be submitted to purchase their property.  This was necessary because the Options Agreement to purchase the property was not completed because of the failed appropriation request.  There are still major funding issues because the grant (if successful) wouldn't be funded for over 14 months, and interim funding will need to be found.  Also, the community will need to raise at least an estimated $50,000 toward the ~$800,000 purchase price.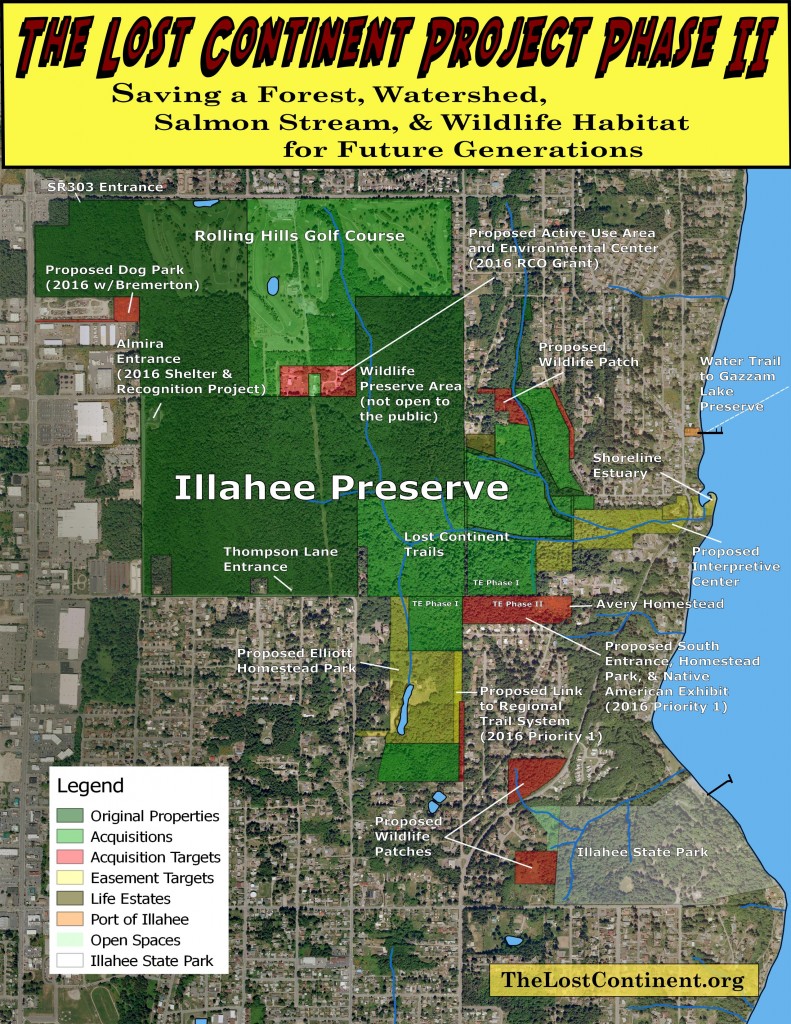 Kitsap Great Give.  On Tuesday, May 3, will be an opportunity to support local charities, including the Illahee Forest Preserve as it attempts to expand the Illahee Preserve and save and preserve some of the unique natural features in the area.  Simply click on the attached link and go to the Illahee Forest Preserve page to contribute.  https://kitsapgreatgive.org/leaderboard