Photos.  It is good to be back after being gone most of June and realize again what a beautiful area we live in.  We were alerted today about what looked like a house moving down the bay, which was actually a boat house being moved by the boat inside.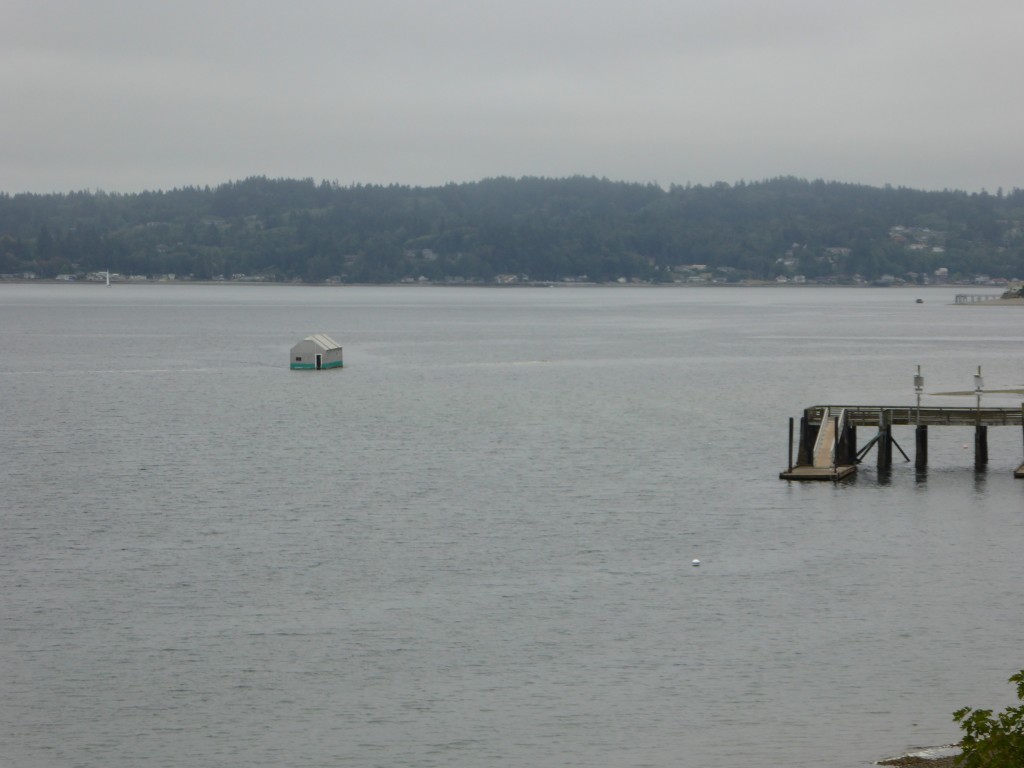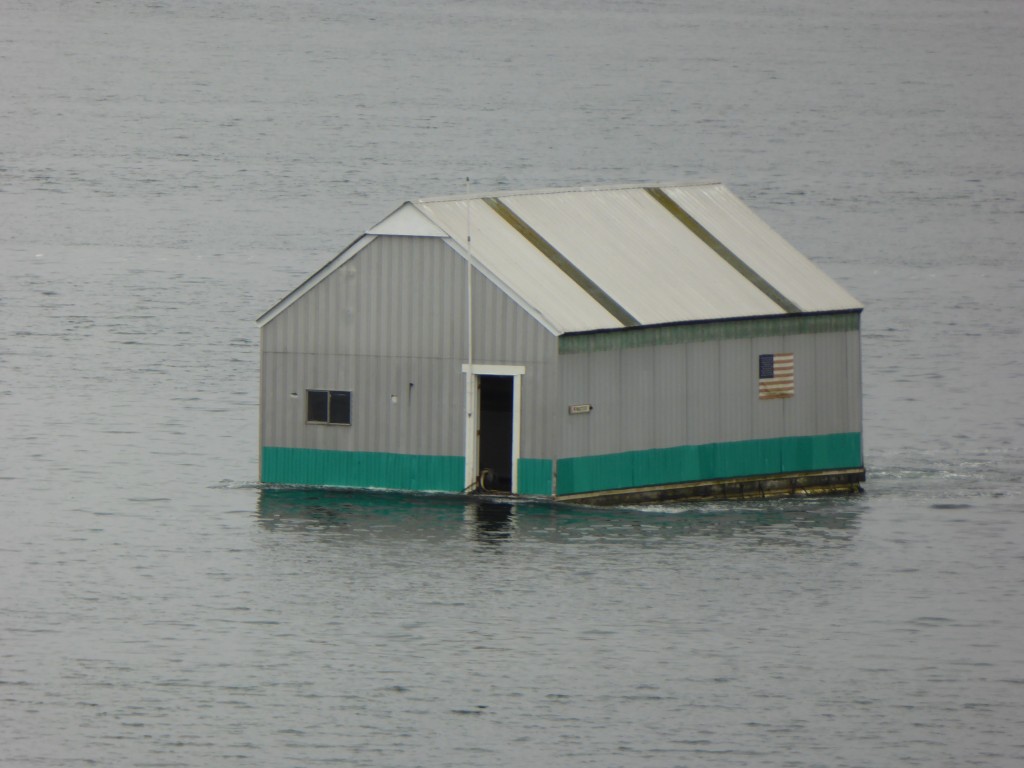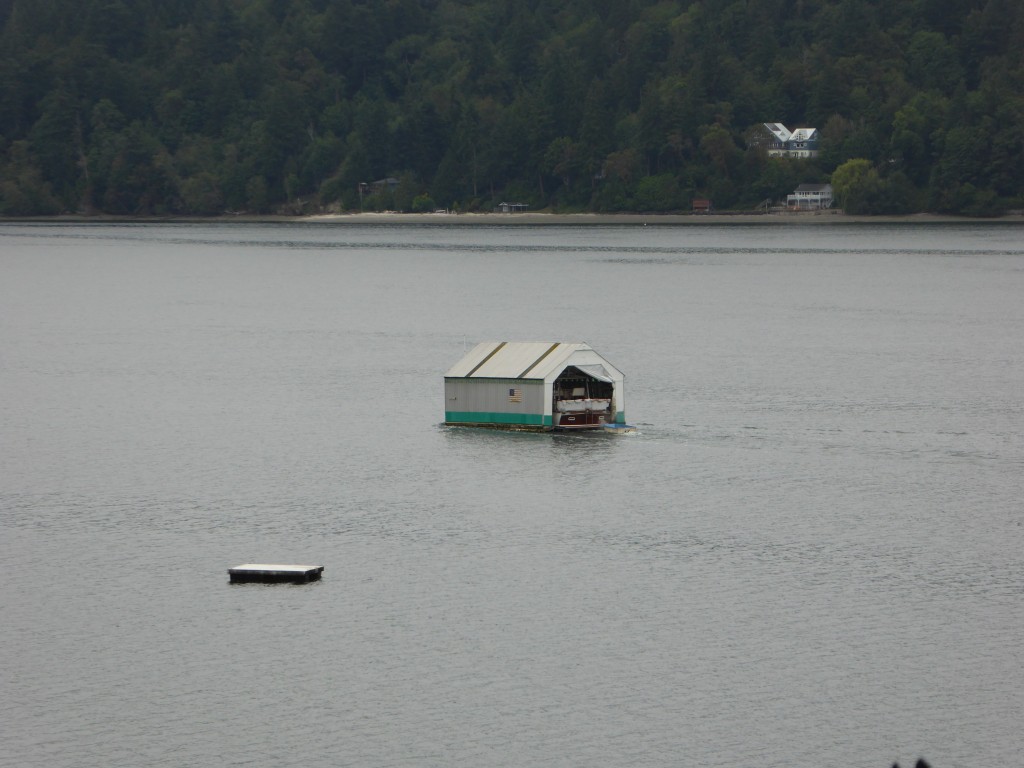 Illahee Store.  Thanks to Mark Moshay for pressure washing at the Illahee Store!  We heard the former owners are out of the picture regarding the store, which likely means lien holders will be trying to recoup their money through an eventual sale of the store.  If this is true then the community should be prepared to act if they would like to see it become a Community Center.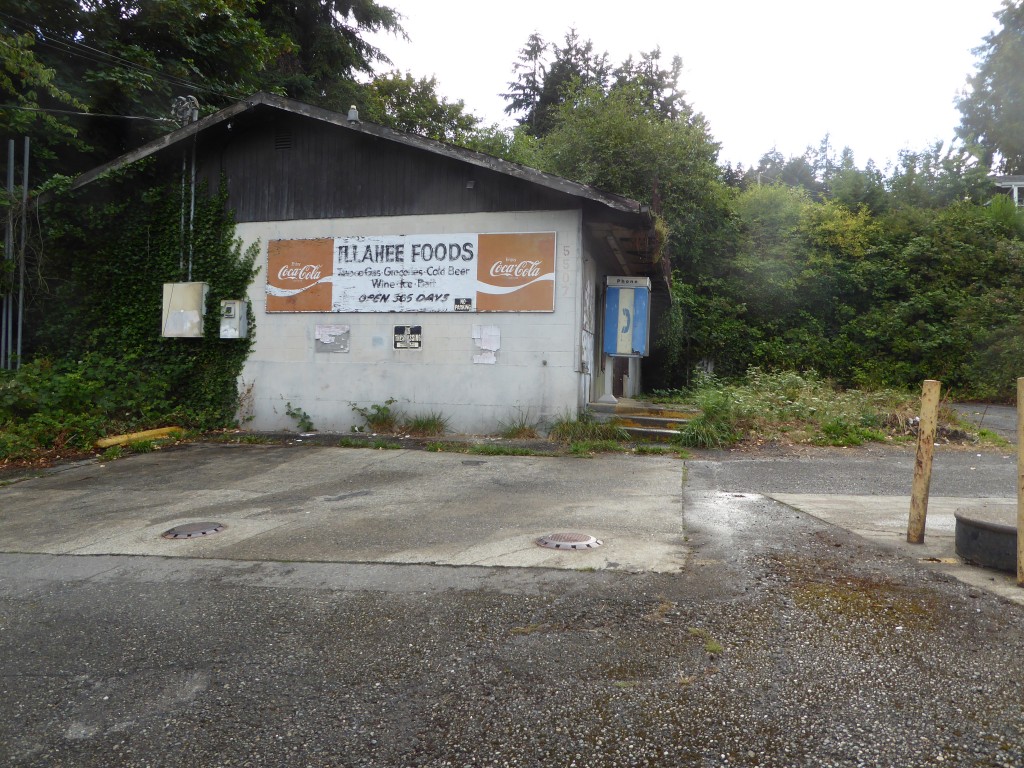 Store Interest Group Forming.  Some of us are interested in the store becoming a future Community Center and want to meet soon to discuss what our options might be.  If you would like to join this group just respond to this email.
Illahee Preserve Trails.  During the hot weather it is especially nice to have the Illahee Preserve to walk, jog, and to bike in, and were  amazed today at how well kept the trails are.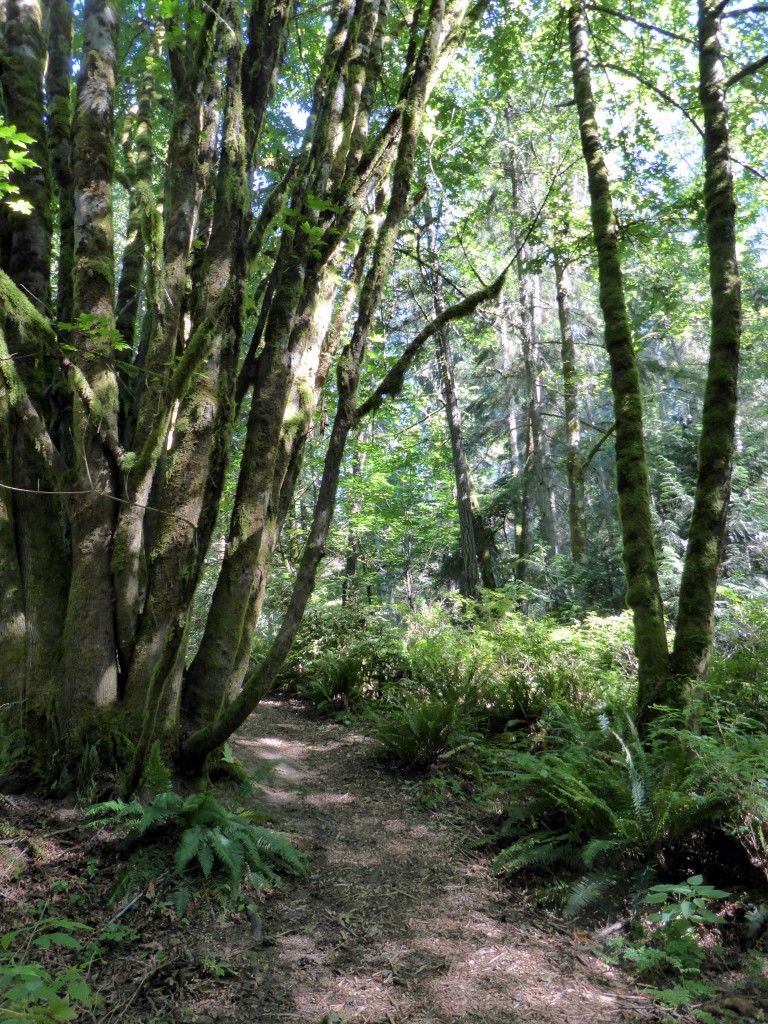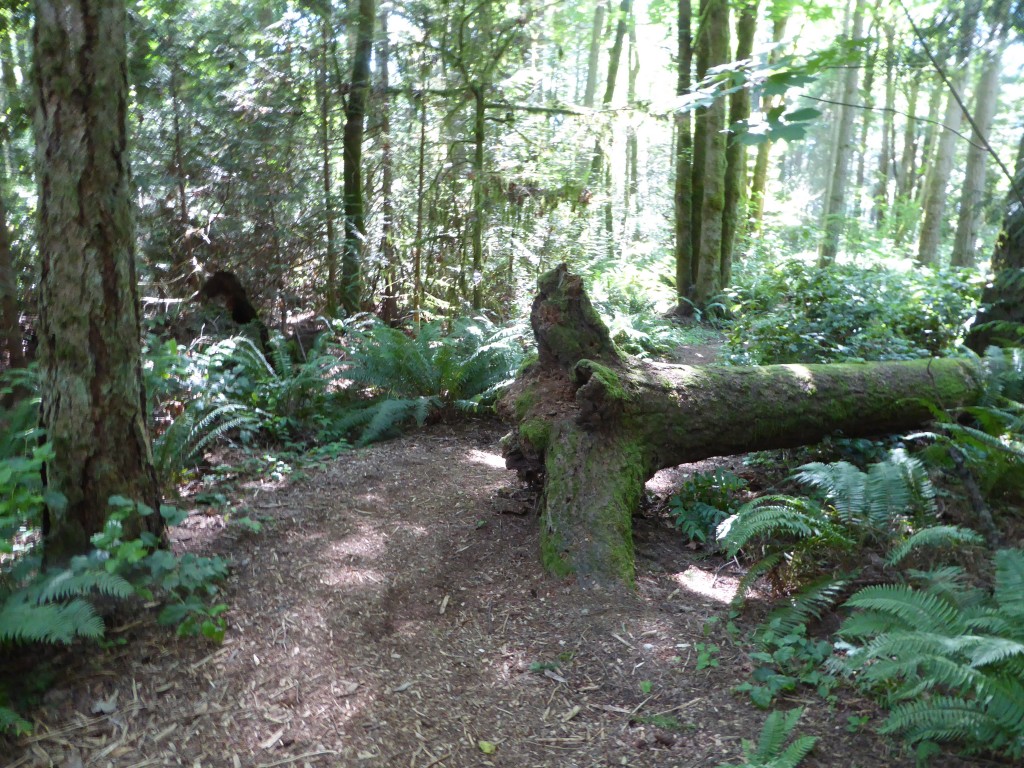 Piling Worms?  While watching the squid fishermen at the Illahee Dock we noticed what looked like a snake swimming near the surface of the water.  It is a little hard to see in the photo with the seaweed and reflection from the lights.  We were informed that the snake like creature is actually a piling worm which we hope someone can verify.