Photos.  We are currently having problems with uploading photos so they will come in a later update.
Port Hearing Report.  We have been asked when we were going to report on the recent hearing at the Port of Illahee.  The public hearing minutes from the Port's August 10th meeting are not officially released until they are signed at the next Port of Illahee monthly meeting, which is September 14th.  In the meantime the community was fortunate to have a reporter attend the hearing.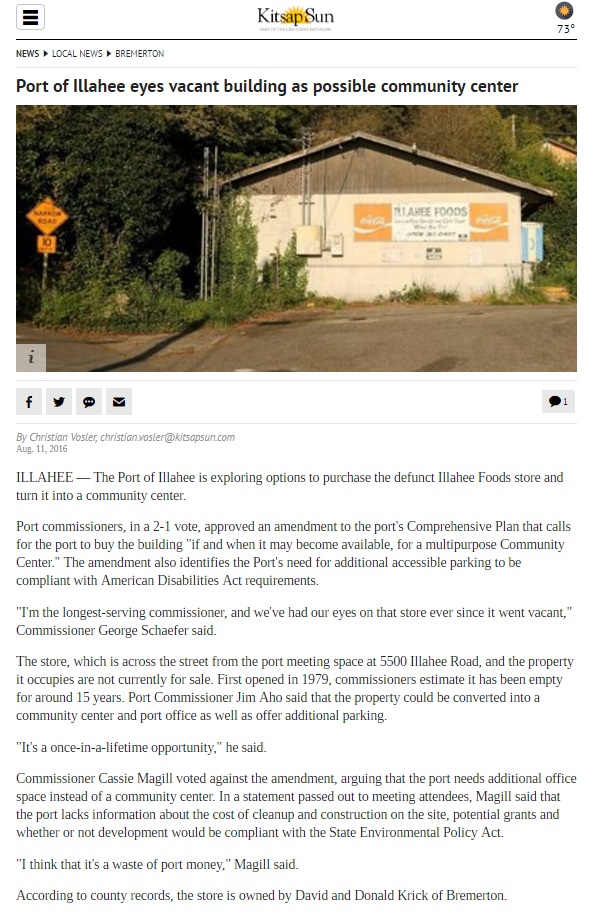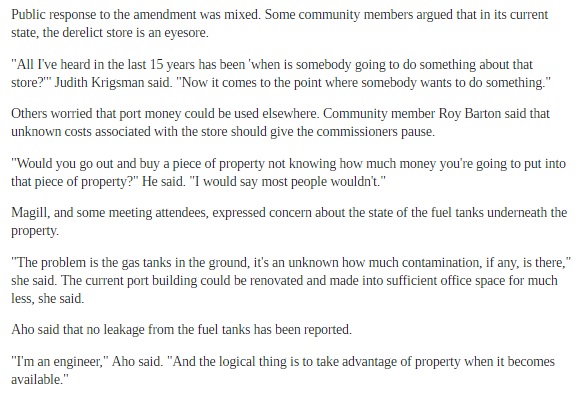 TE Phase 1 Purchase.  Some may not be aware that last year the Illahee Preserve was expanded with the purchase of 25.5 acres of the Timbers Edge (TE) development, which was a combination of community contributions, a salmon recovery grant, and a donation by the property owner and developer.  Few thought it could be done, but it happened because of many of those who receive these Updates contributed.  
Contributions Matched.  The most amazing thing happened this year as the Parks Department prepared for a grant to purchase the remaining 10.7 acres of the development (which has been offered to the Preserve for a Phase 2 purchase).  What Parks was able to do is find a grant category that allowed the Phase 1 purchase to qualify as a match.  Parks contributed another match purchase to the grant, which means 95% of the funding has already been raised for the Phase 2 purchase and some pledges have already been received for the remaining 5%.   
Ranking Critical.  The project now needs to rank high enough to assure funding.  The following is adapted from an email we saw. 
On Friday (8/12/16) Kitsap County Park's Planner Steven Starlund presented the TE Phase 2 proposal to the State's Recreation and Conservation Office (RCO) Technical Review Committee meeting in Olympia.  The presentation went well and we are now waiting for the rankings to be finalized and posted, which is scheduled to happen on August 25th.  If the project ranks high a major portion of the funding will be virtually assured and negotiations and funding options will begin in earnest.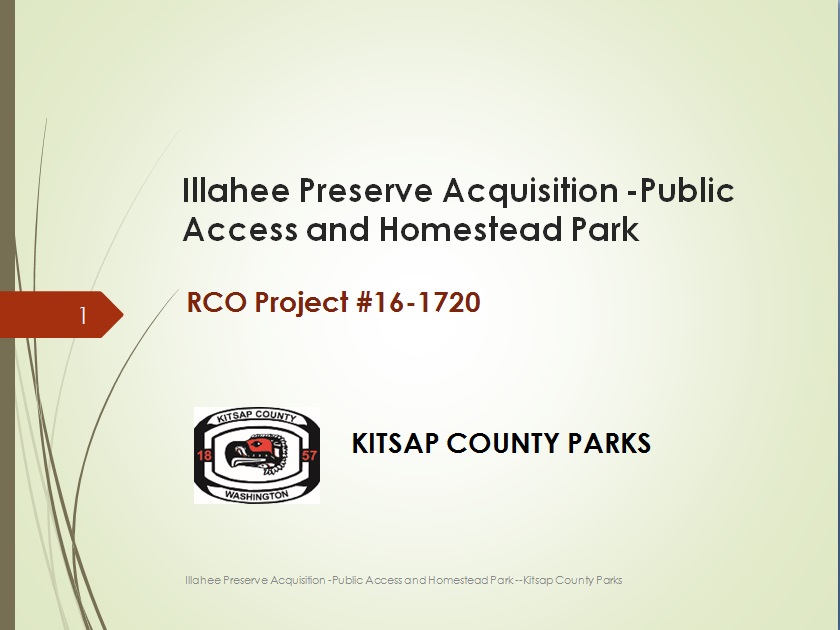 Jim Aho