Spotted Log.  Where did the spots come from on this log in the Preserve?  A few days later after the rain they were gone (see the third photo).  Ideas?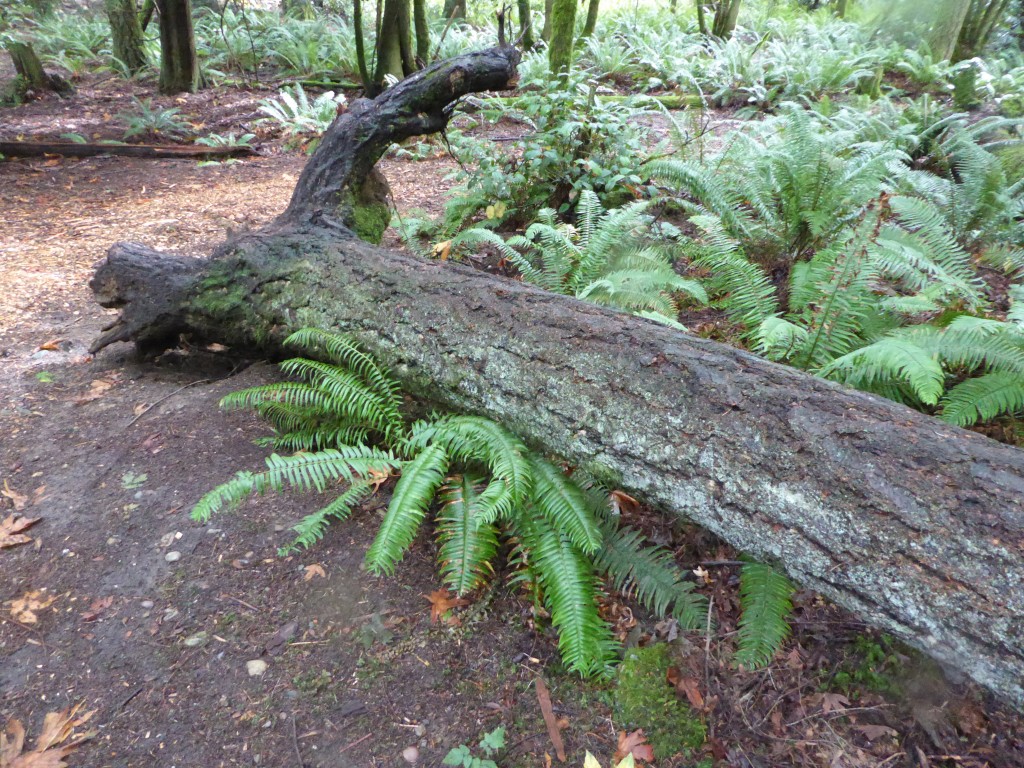 Our question was answered by Newberry Hill Heritage Park Steward, Frank Stricklin, who noted they were made by termites.

Grant Rating Not Good.  We are copying parts of an email we saw regarding the likelihood of grant funding for the purchase of the remaining 10.7 acres of the Timbers Edge project.  More in the near future.
Yesterday we finally received the RCO grant rankings and while we were #10 on the acquisition list (#12 if combinations of acquisitions and park development are counted), there are five ~ $1M projects ahead of us that eat up the bulk of the funding that will likely be available, unless the legislature is extra generous.
I talked with our RCO representative for Kitsap County, Kim Sellers, and while she was optimistic because acquisitions are funded before developments, my spreadsheet review of the projects does not leave me encouraged.
That said I would like to propose a two-prong approach for you and Mr. Tallman to consider.
1.  Since we need an options agreement to be signed within one year of last year's appraisal, which was September 2, 2015, to keep it in force should grant funding become available, that we sign another options agreement, with interest accruing at the same rate or similar.  That needs to be done tomorrow 9/2/16).
2.  Secondly, that in the meantime we work with our elected officials to put in a request for appropriation funding.  Sherry Appleton (Lisa Hardy) has already sent me the form that is needed.  We had their support earlier for the 25 acre purchase, and received letters in support of the grant application.   I also spoke with Frank Chopp several months ago and he is supportive, which does have us encouraged, based on his initial securing of the 352 acre Preserve property, and more recently with securing the final funds for the 25 acres.
As an aside, we looked to see why we didn't fare better with our grant request, and noted that the big acquisition projects ahead of us represented much significantly larger projects than ours.  When the competition is state wide it opened us up to some stiff competition.
We will continue to work to do whatever we can to eventually purchase the remaining 10.7 acres, and if you are agreeable to another Options Agreement (so we won't need another appraisal should grant funding be available), please let us know soonest.
Thank you for holding off on your project to give us the opportunity to pursue funding!
Preserve Battle.  A battle is being waged for stream and wetland buffers for the Illahee Preserve.  The developer, and Kitsap County's Department of Community Development (DCD), want eliminate the buffer requirement for wetlands and streams located on the Illahee Preserve.  They favor allowing a storage project to locate within a few feet of the streams, when 50 foot buffers are required, and they plan to fill the wetland on their side of the property which provides no buffer for the wetlands on the Preserve side, which is why 16 individuals stepped up years ago to fund the appeal of the county's determination there will be no significant environmental impact.
Border Stream and Wetlands.  At the hearing 9 years ago there was no mention of streams and wetlands on the Preserve and their story was the wetlands on their property were only there because they dug up the stumps after logging the site (note that logging over 2 acres and in critical areas requires a logging permit which they did not have).
Wetland Views.  Wetlands are important and critical habitat to biologists and the Illahee Preserve Stewards, and can be a nuisance to developers.  The lower the category of wetlands the less impact it has on a project and so one of the arguments here will be to determine whether the wetland ratings were done correctly (it will probably be Ecology who will need to come in and settle the dispute).  
Wetland Ratings.  Evidently there are conflicting ratings, which we saw in an email from Ecology (see excerpt below).

Preserve Views.  The folks who are trying to protect and maintain the Preserve say the stream and wetlands will be significantly impacted by the project, which is why they appealed the project (note they have been told today's code does not allow for such an appeal).
Wetland Photos.  Wetlands are distinguished by a number of different  factors, such as 'hydric soils' (
19.150.420 Hydric Soils. "Hydric soils" means soils which are wet long enough to periodically produce anaerobic conditions, thereby influencing the growth of hydrophitic plants.) and unique vegetation.  The first photo shows how wet the ground is and what hydric soils can look like.  The other photos following are of devils club, lady fern, cattail, and skunk cabbage.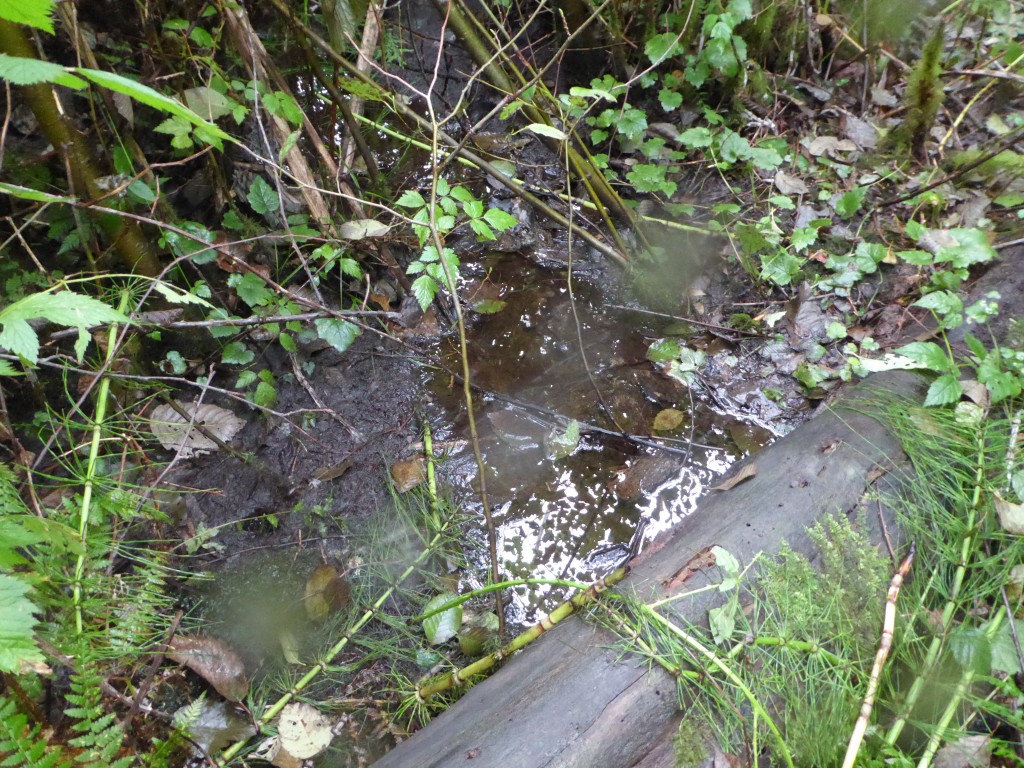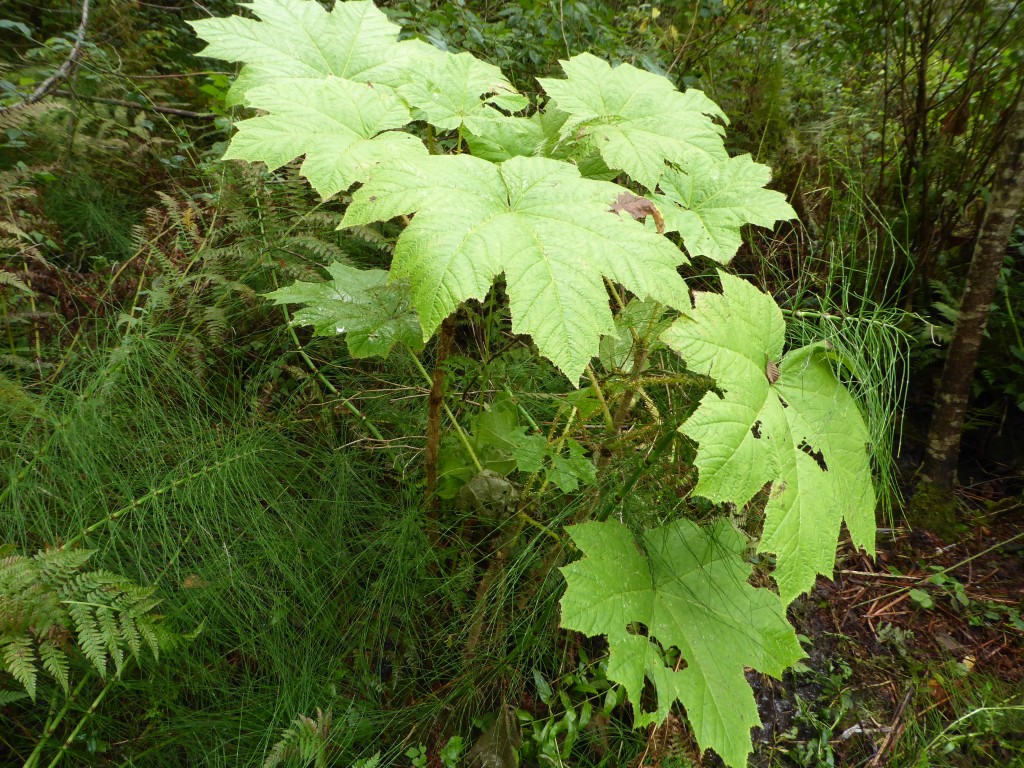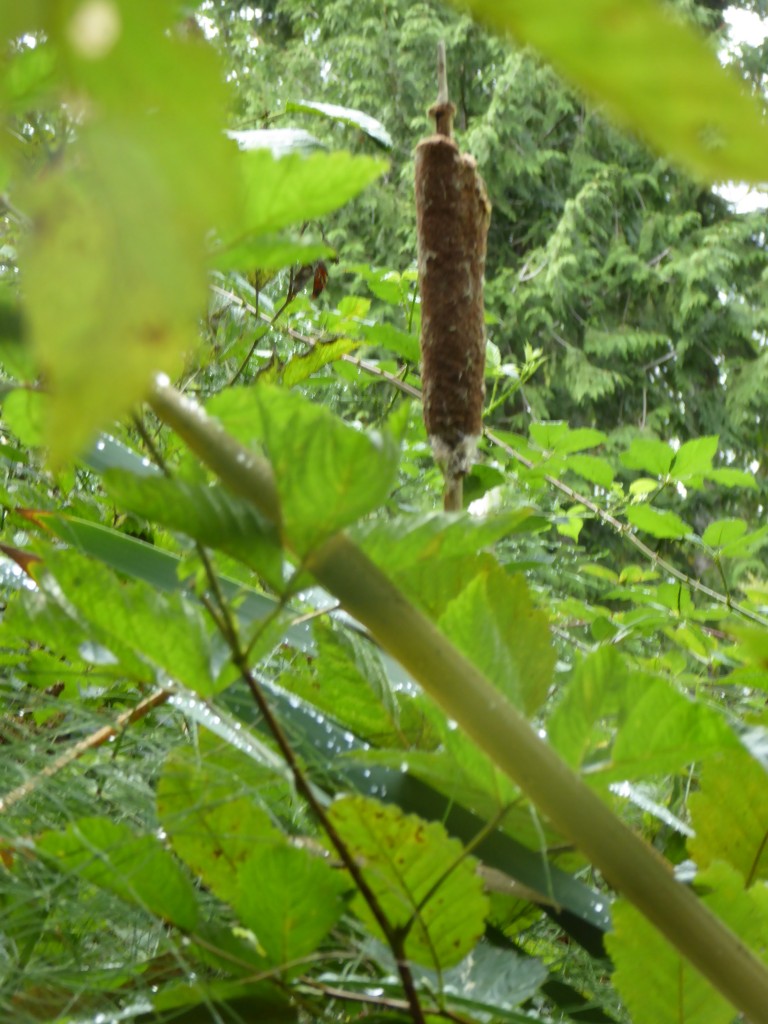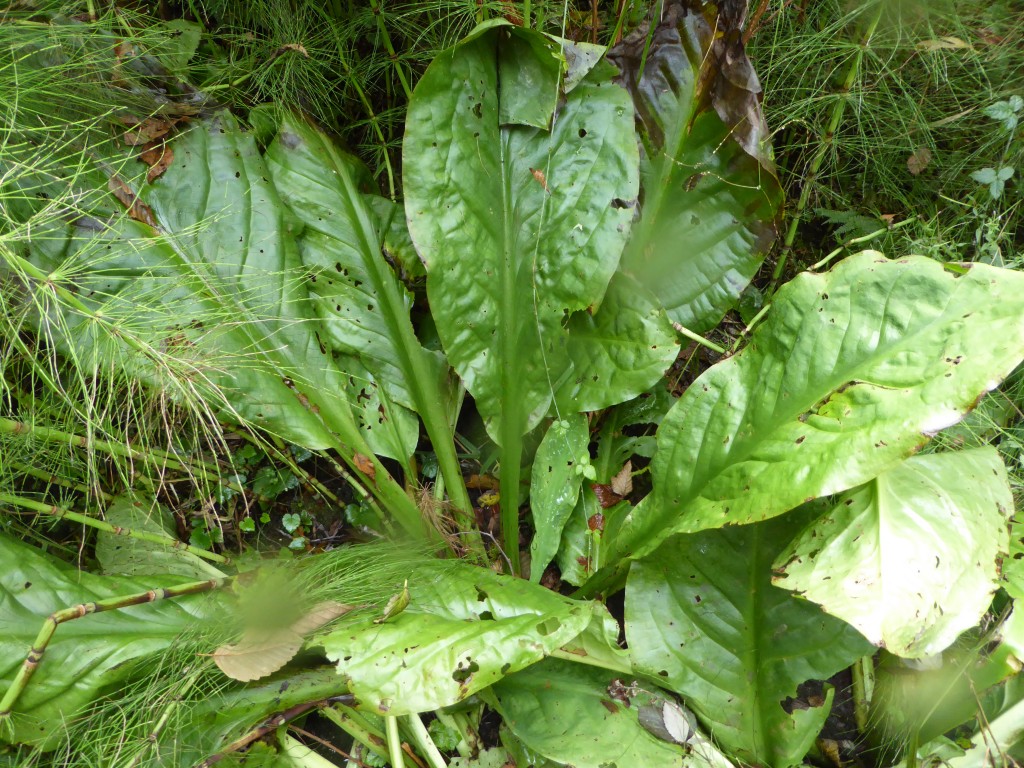 Tuesday Site Visit.  Nine years after a Hearing Examiner requirement to get everyone on site (which happened 12/14/07) and come to a consensus (which didn't happen), and so on 9/6/16 a second site visit will occur, with a hearing to follow two days later (and it will be interesting to see if there is a consensus then).
Thursday Hearing.  The hearing is set for Thursday (9/8/16) at 11 am at the County Administration building.  The DCD Staff Report recommends the project be approved and the Illahee Preserve's SEPA (State Environmental Policy Act) appeal be denied.  The staff report can be accessed at:  http://www.kitsapgov.com/dcd/lu_env/he/reports/cy2016/he-sr-07-46995.pdf.  To give you an idea of how the staff report works we copied item #1 followed by a county policy document where the Preserve group felt the wetlands and nearly 3 acres size of the site should have required permits.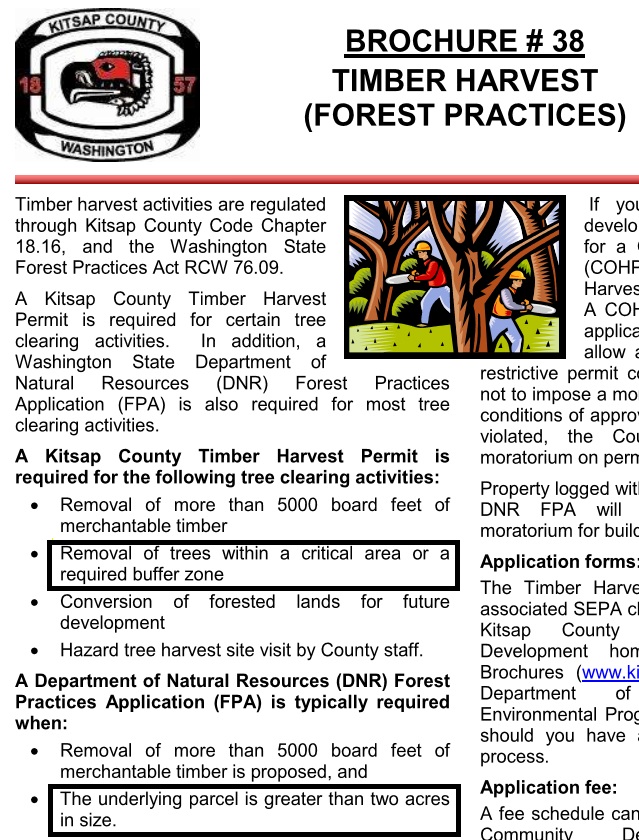 Public Comments?  The notice for the hearing went out over a week ago and it is open to the public and we presume the public can comment.  We also presume the record will remain open for awhile after the hearing for those who want to comment.
Update Comments?  Your thoughts and input are important and we generally share them in a subsequent update.  We know the above subject isn't of interest to all, but it is what is happening and the decision will affect affect the Preserve one way or the other.