Photos.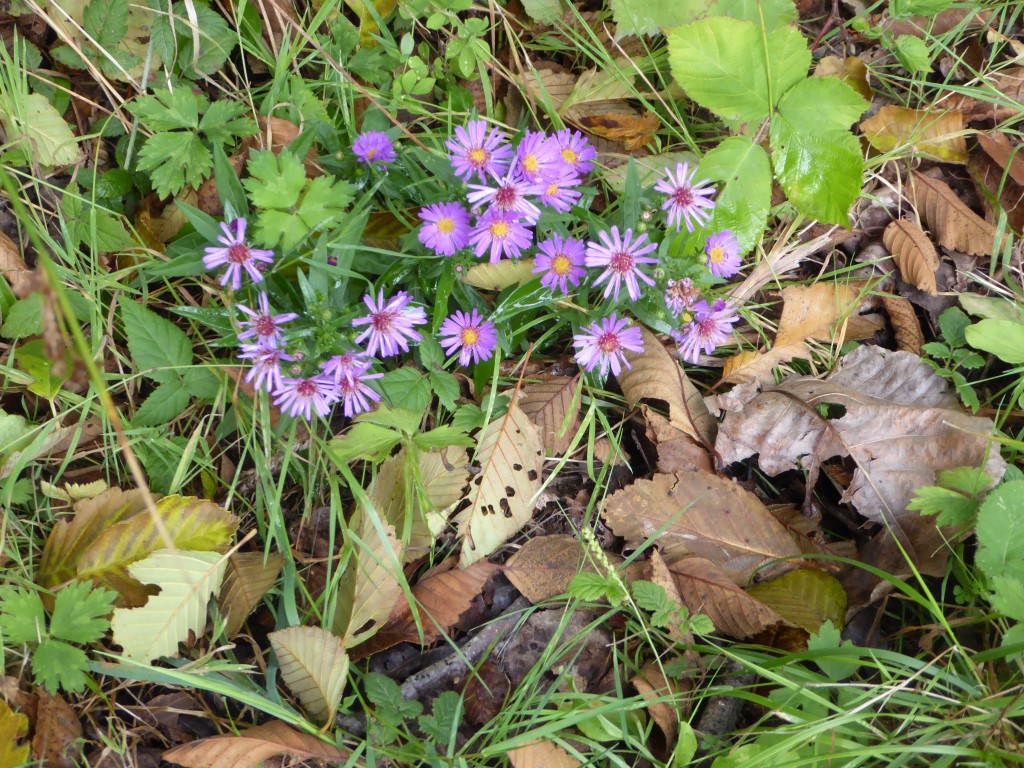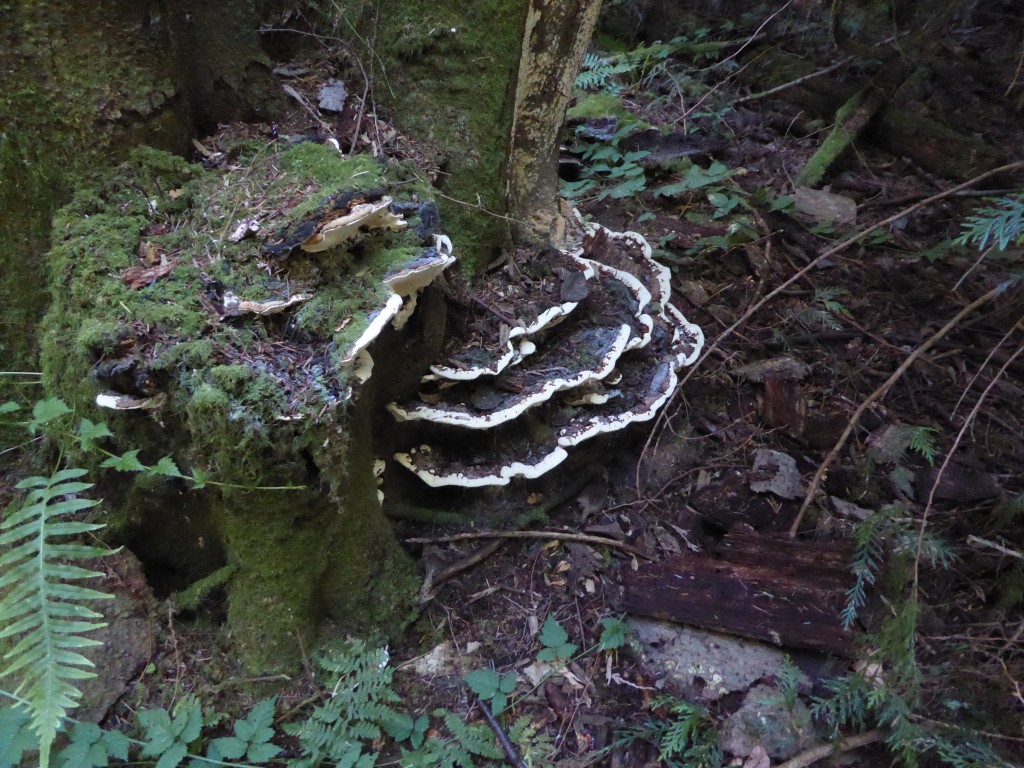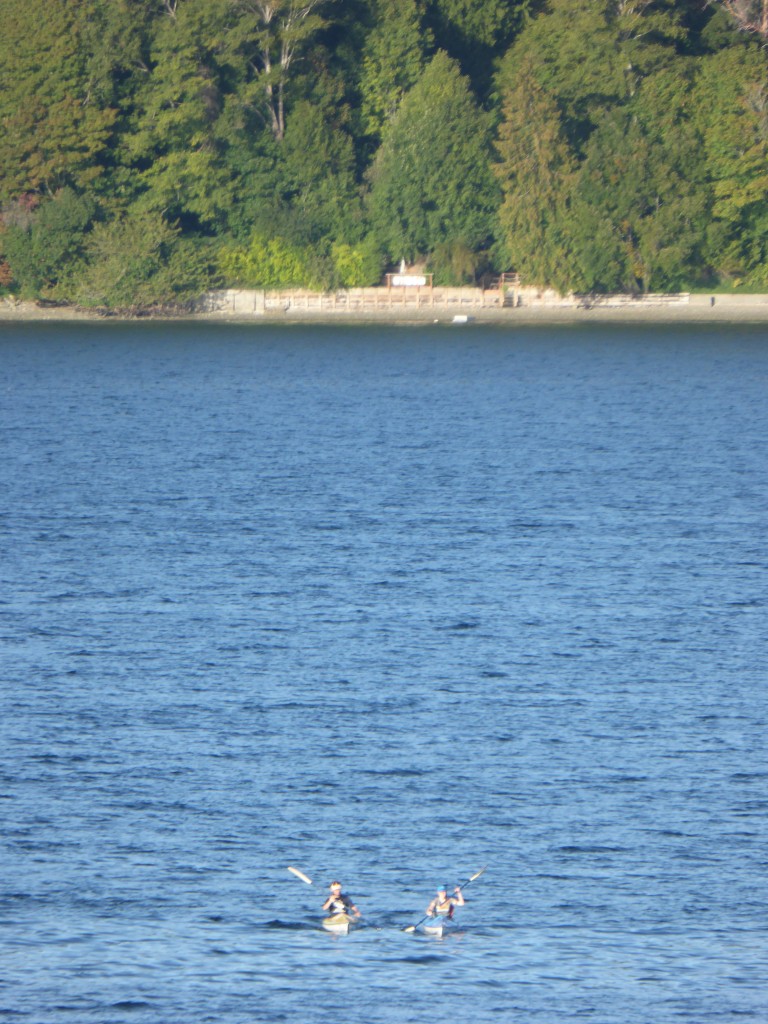 Preserve Camp Site.   It took several days for Park Stewards to post this camp site in the Illahee Preserve, but after they did the campers moved out, within the 24 hours required on the post.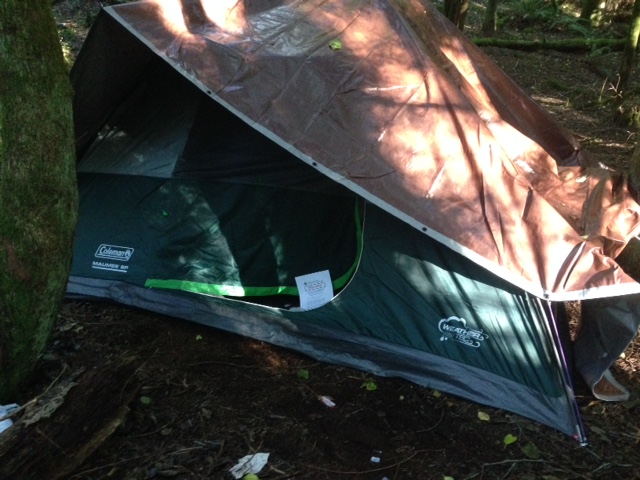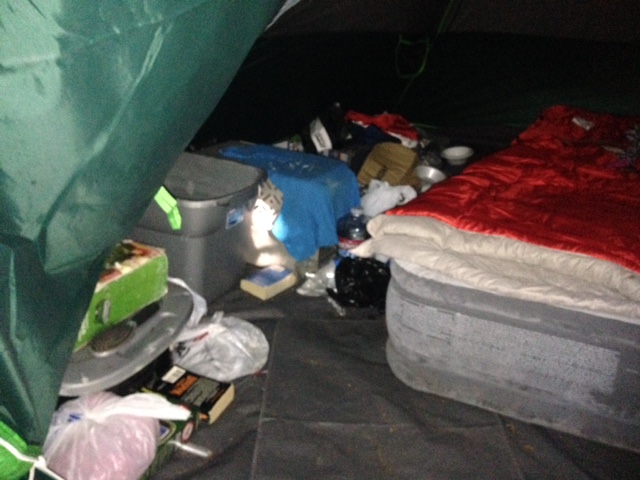 Preserve Camp Fire.  This photo of a fire is what scares Park Stewards as they have been told by local firefighters that they are not prepared or able to fight a forest fire.  This appeared Sunday (9/11/16) morning and was cleaned up by a regular Preserve walker.
Preserve Work Party.  On Saturday (9/10/16) morning roughly 40-50 adults and children from the LDS church hauled away limbs, moved wood chips to trails, and weeded.  The Preserve is maintained by volunteers like these and we thank them for their hard work at keeping the trails so beautiful. The hope in the fall is to cover as many trails as possible with chips before the rains come.  The photos below shows just how nice the trails look after this work party.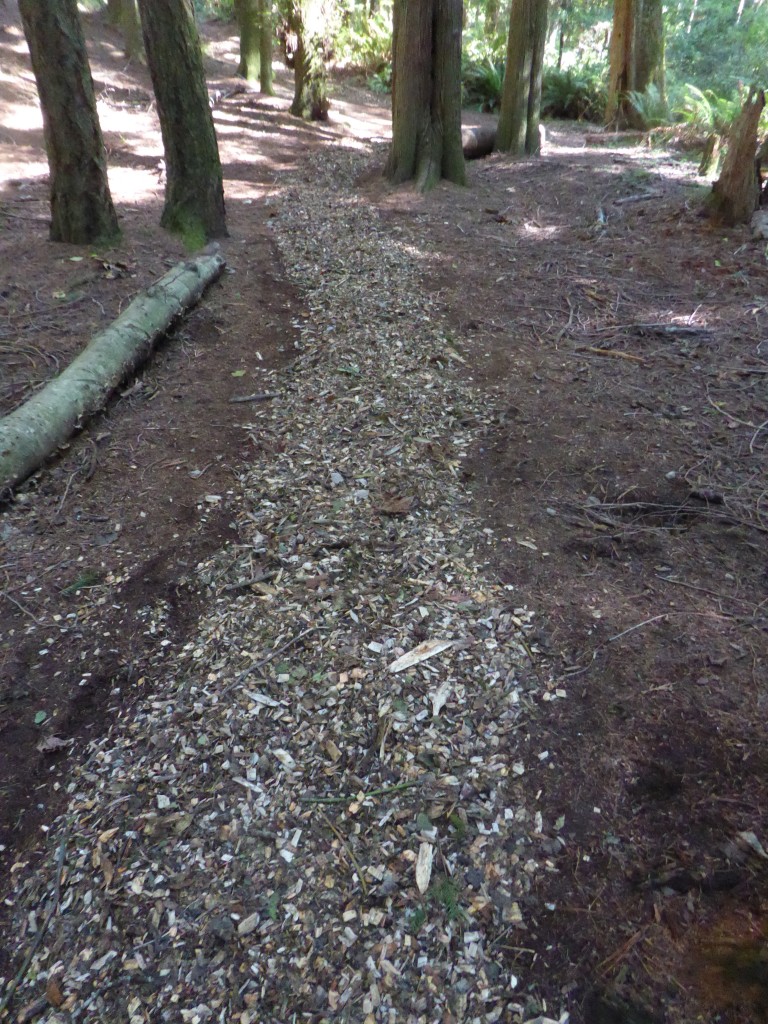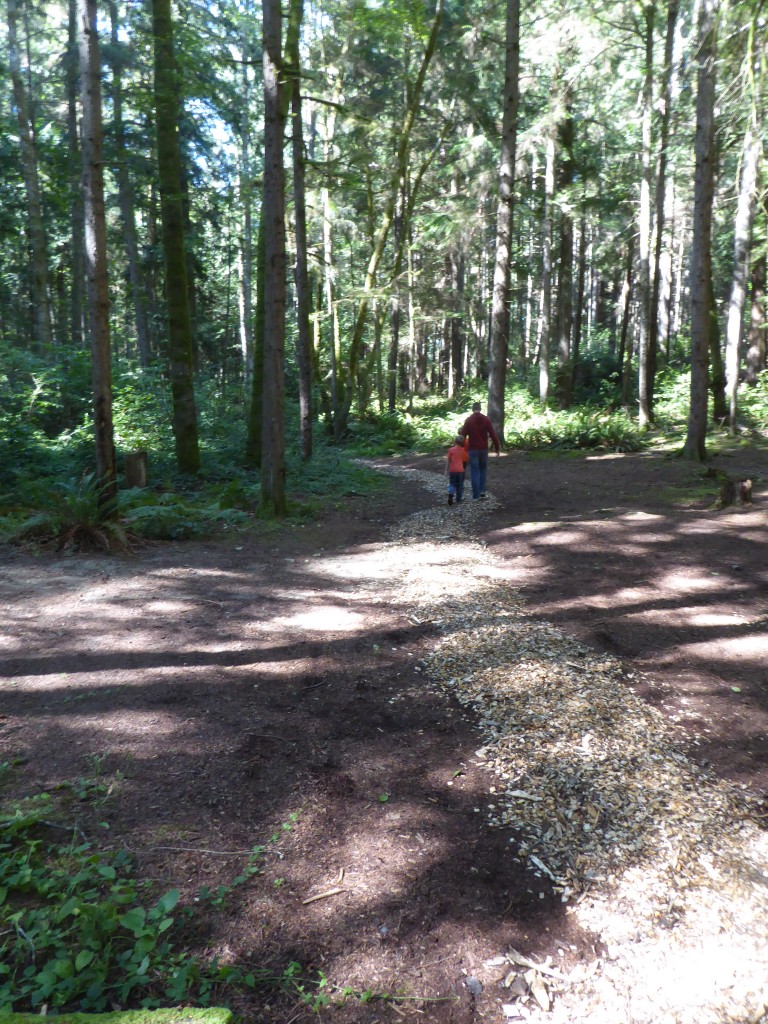 Hearing to be Continued.  The All Secure Storage hearing was continued as was reported in the previous Update  We saw the following excerpts in an email:
What happened was the county, the applicant, and the appellant all agreed a continuance.  The appellant's attorney asked for a deadline to prelude another long delay and the associated expenses involved, so the HE set a deadline of 180 days (to allow both parties to get new lawyers, since both are moving on), and 30 days before that she wants the exhibit and witness list. 
The same attorney suggested 2 meetings for everyone to get together, first to go over the facts, followed by a second meeting, which we presume is to try and come to an agreement.  The HE was reluctant to spell out details so it was agreed DCD would take the lead to set up meetings.
Port Meets on Wednesday.  A reminder that the public is invited and encouraged to attend the monthly Port of Illahee meetings, that meet on the second Wednesday of each month beginning at 5 pm.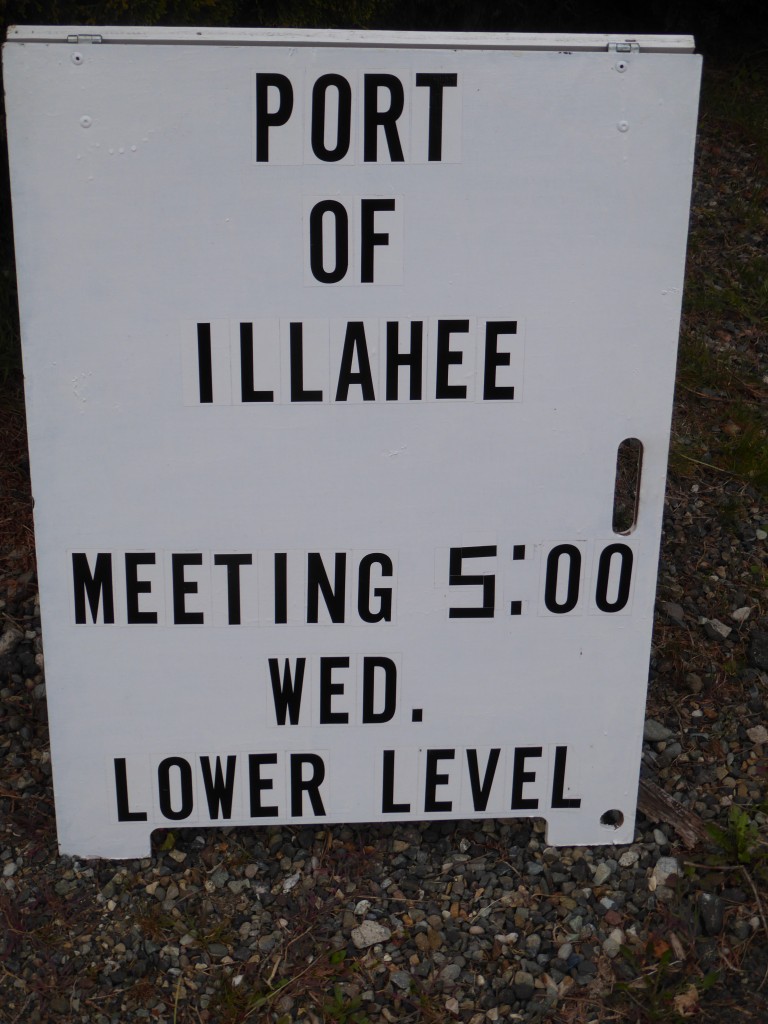 Two Complaints.  When we receive two or more complaints it is time to look into a problem.  This was the second complaint:  
"The last few days a guy down the beach has been harassing the birds in a yellow jet ski both while in the water and in flight when the birds try to fly away from him, generally about from my place down to the dock.  Do you know if this is legal? "