Illahee Preserve FIRE.  Thanks to two alert Illahee Preserve walkers, John and Rochelle, who smelled smoke, sought out its source, called 911, and began fire fighting efforts.  By the time we got there the firemen had already arrived and were putting out the fire.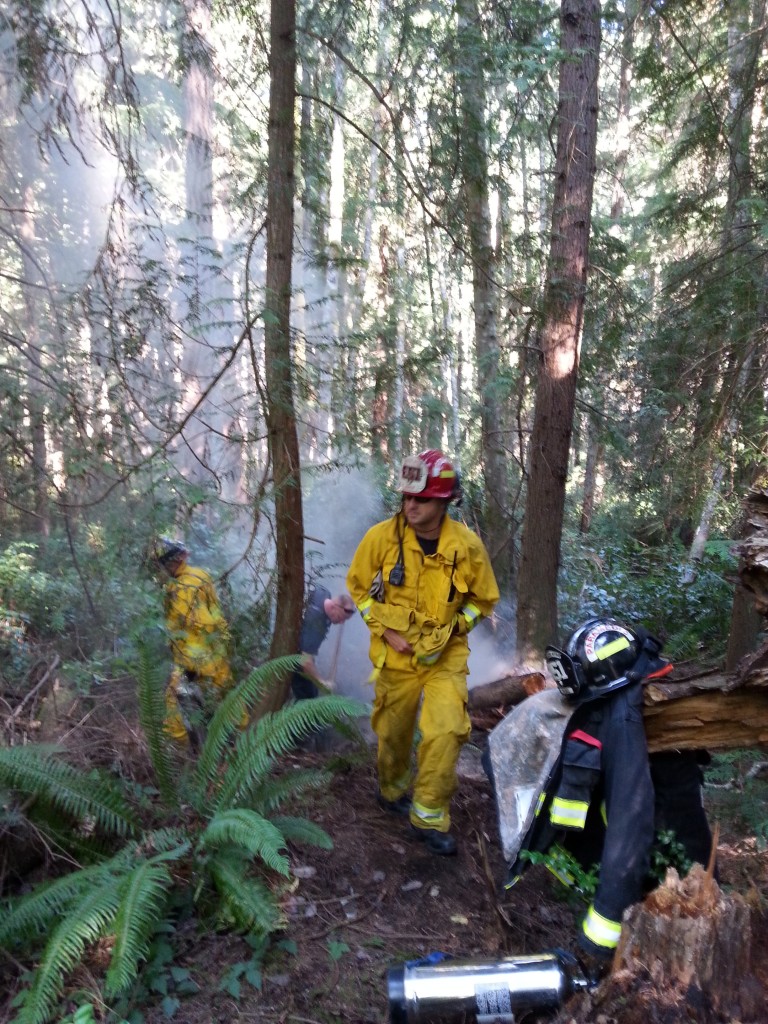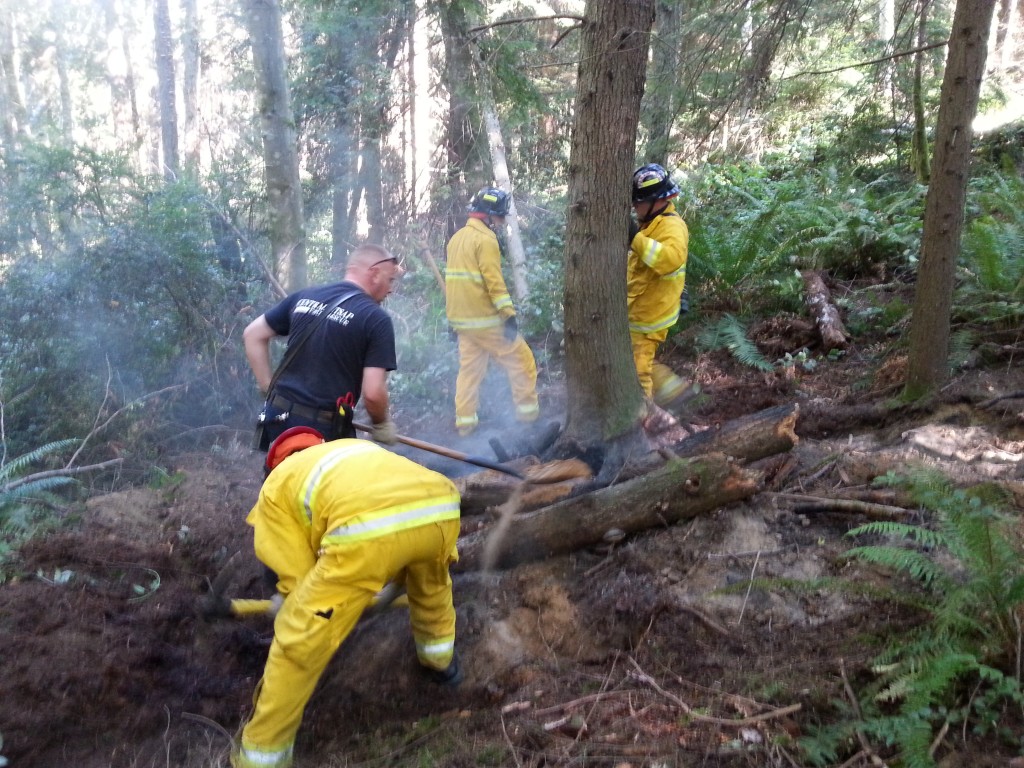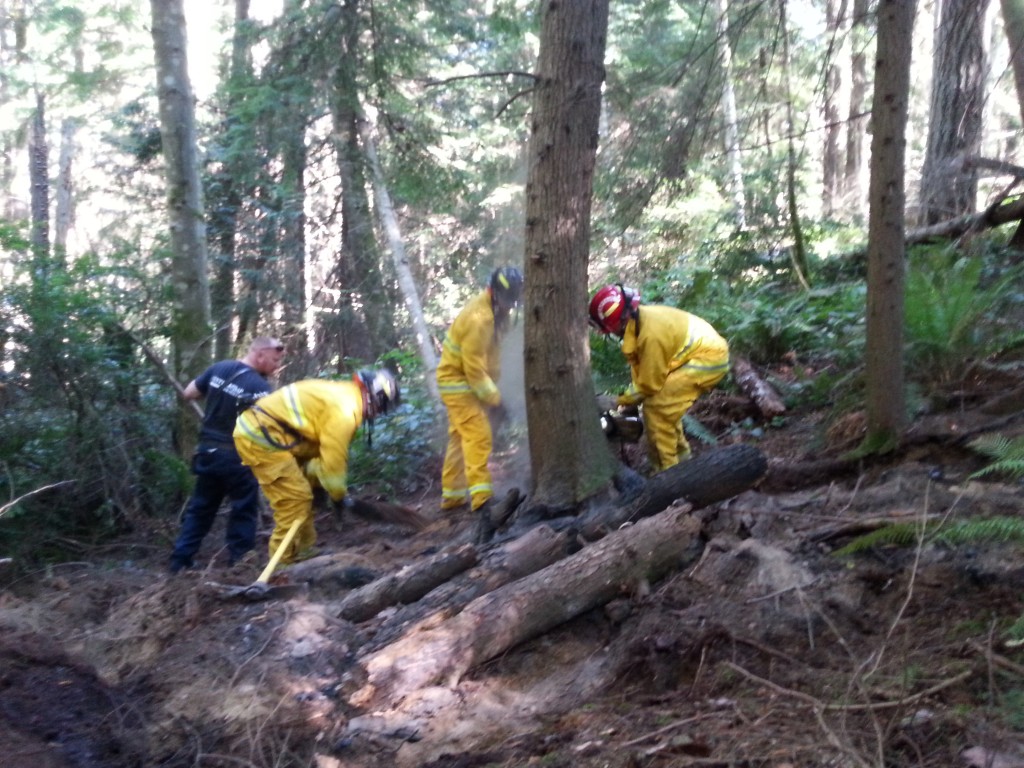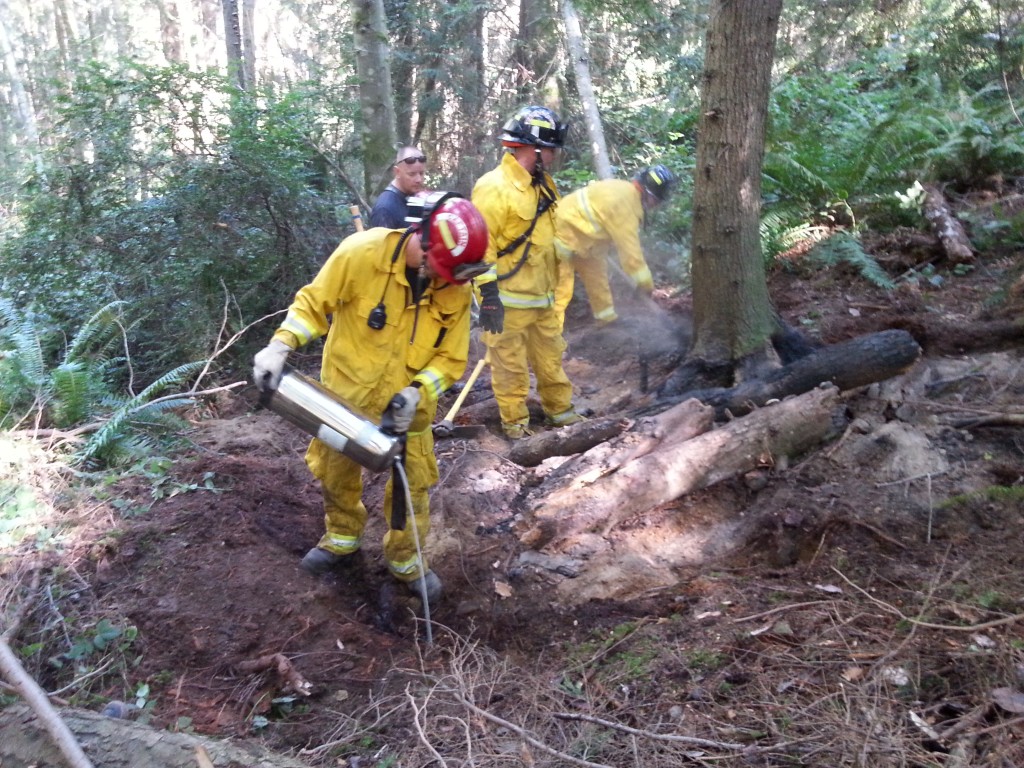 Sunday Morning Discovery,  Just one day earlier, on Sunday morning the remains of a fire were found.
Monday Morning FIRE.  The fire on Monday was probably started from a similar small fire.
Articles Found at Site.  We heard there were personal items found at the site, but haven't had a chance to verify what.
More Information Later.  We were going out of town when the call came, and we went out to help with a mattock, but when firefighters had it under control, we left.  We will find out more information and report back later.

Homeless Issue?  Preserve Stewards have been criticized by some for being heartless for not letting the homeless camp out in the Preserve. Homeless camps are generally places where fires are used and those fires are the main concern as there are over 600 acres of connected forest that could be burned if a major fire erupted.  When you have a forested treasure in your back yard it needs to be protected as do the people who live next to it.