Photos.  Another winter waterfowl species has arrived, buffleheads, along with Halloween.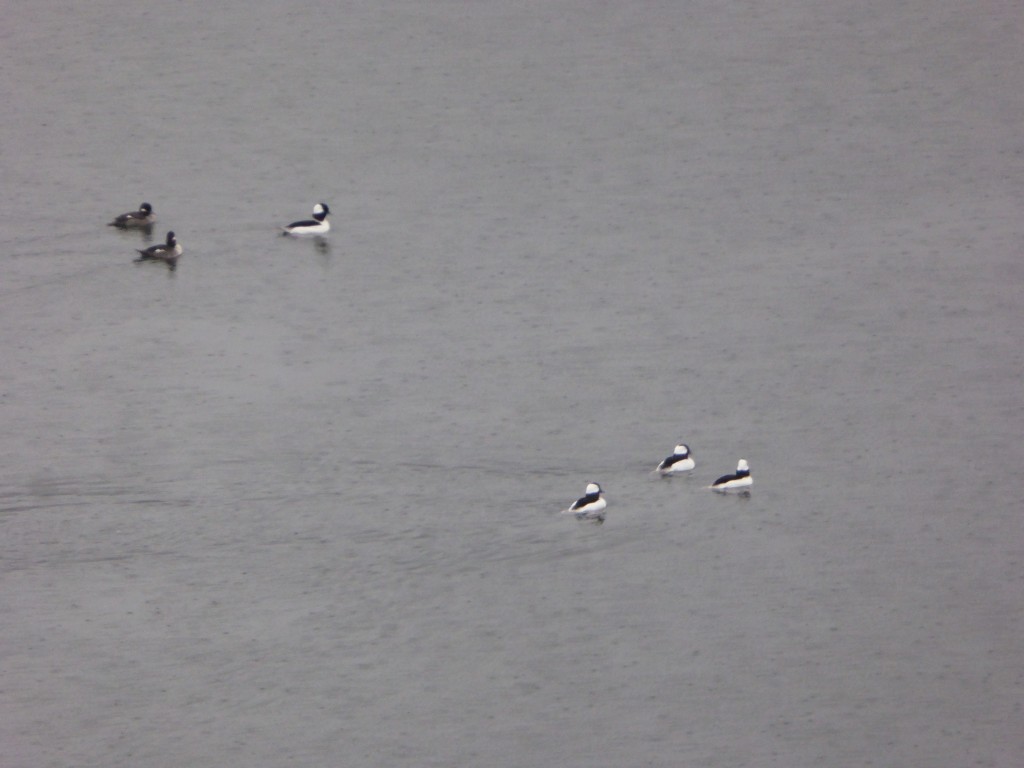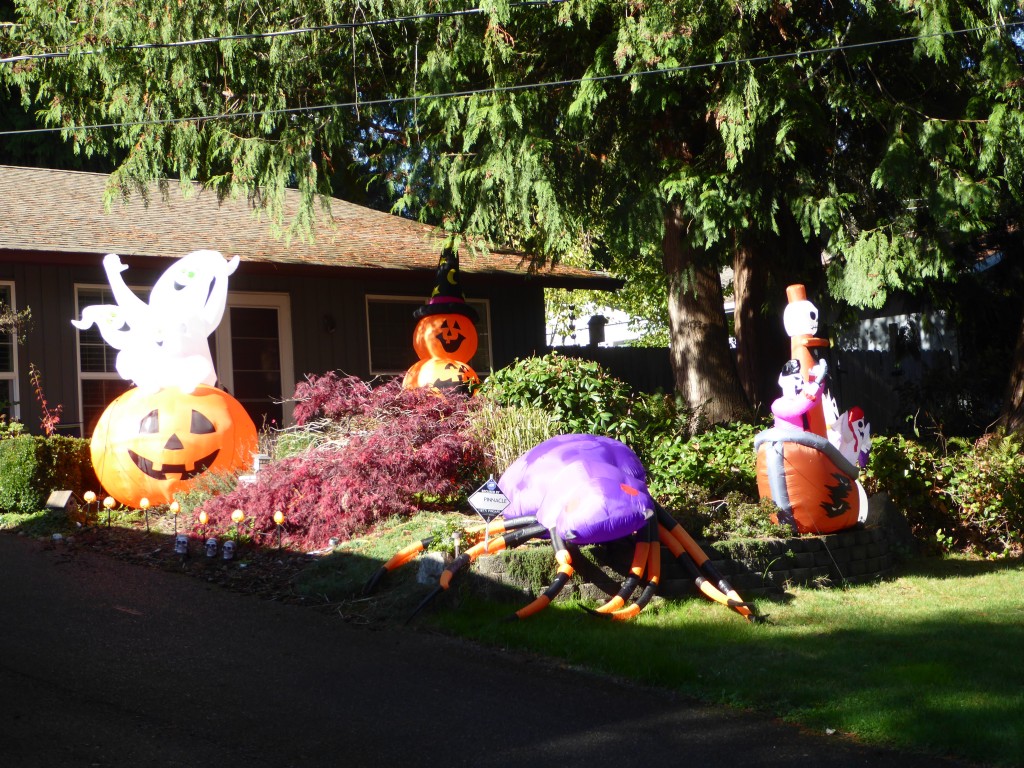 Deer Report.  A report of a blood trail from some fighting bucks was a good reason to change a jogging route and found a WDFW representative already there, along with the couple who came across it, checking on the deer.
The Loser.  The deer was alert and resting behind a house.  We have no other information and presume it recovered.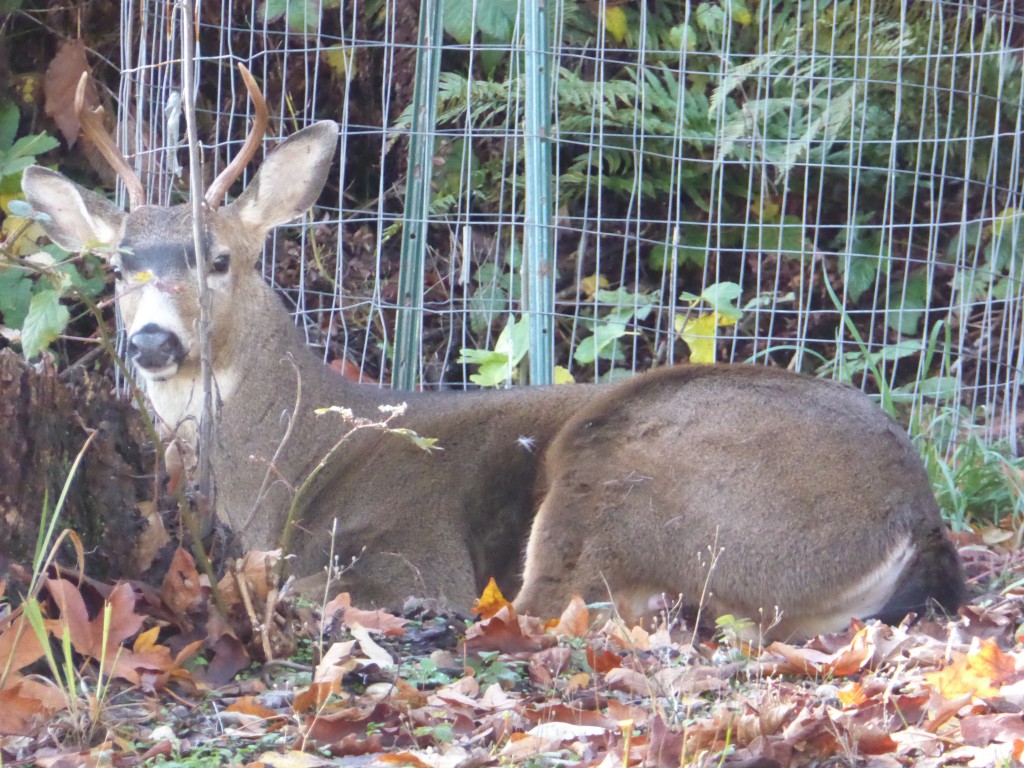 The Winner.  Nearby was the assumed winner with his doe.  During the rut season these deer seem to lose all fear of humans as they barely moved as we walked by on the road.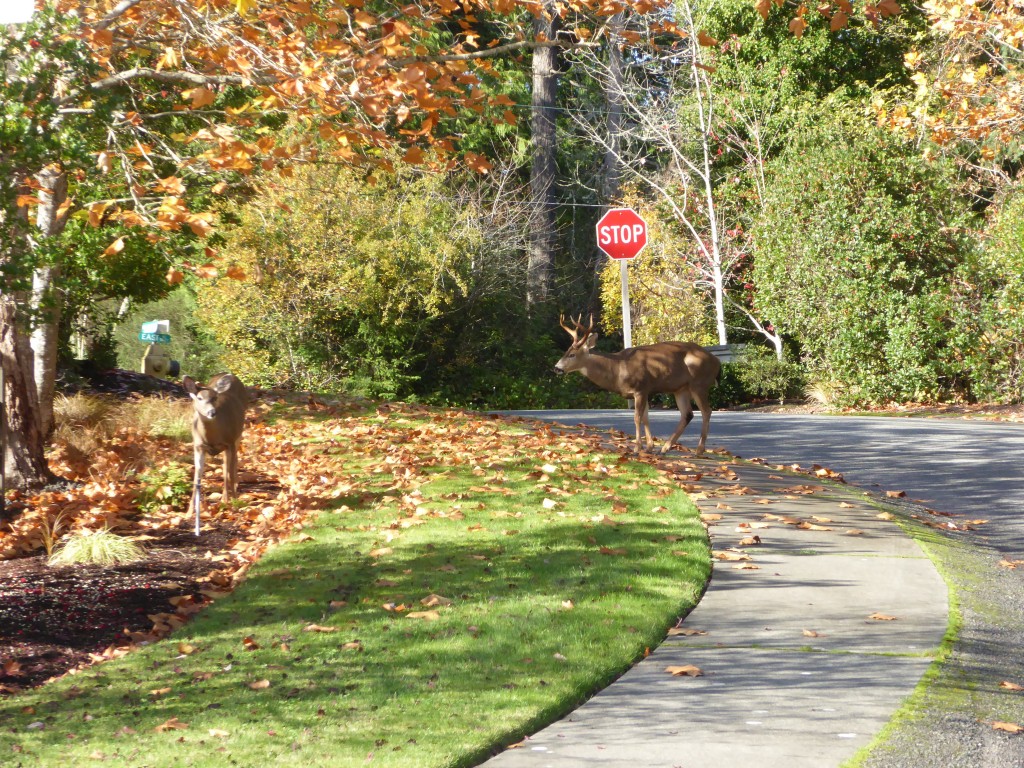 Vandalism & Theft Reports.  We saw reports of vandalism and mail thefts on the Illahee Community Facebook page.  Be vigilant.
Barker Creek Beaver Dam.  A 2007 Illahee Creek Watershed report recommended beavers be introduced so when we saw this beaver dam on Barker Creek we thought we would take its picture.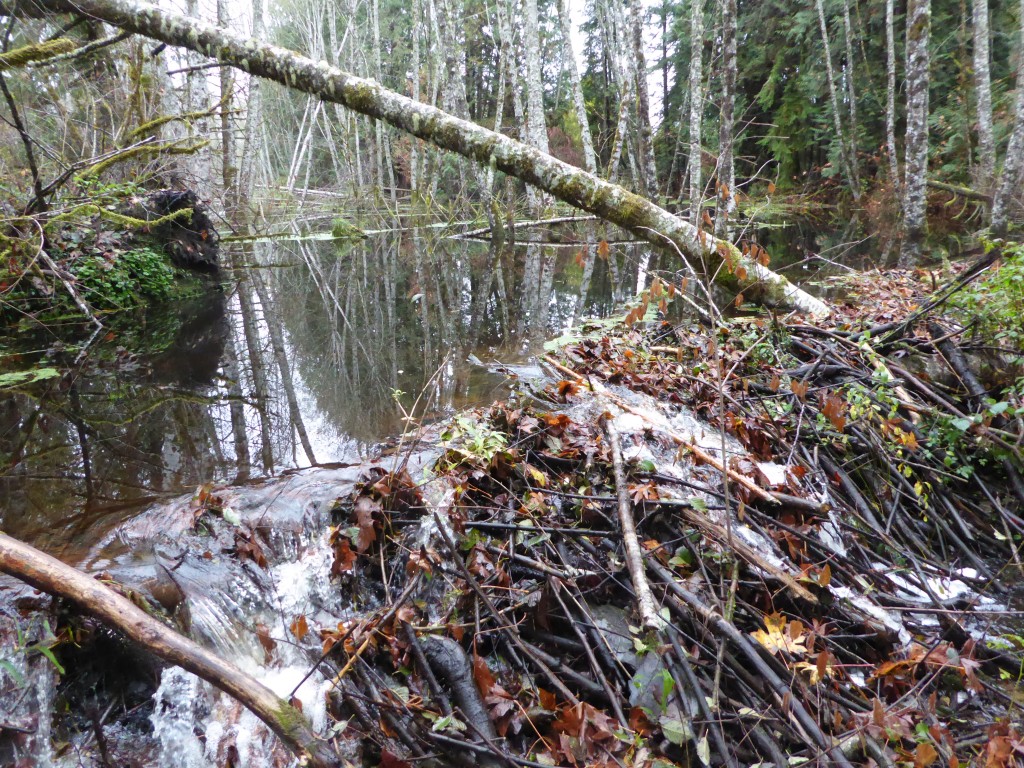 Veteran's Day Run.  We were asked what kind of ship the USS Maine is, the sponsor of the event, after seeing the information about the Veteran's Day Run.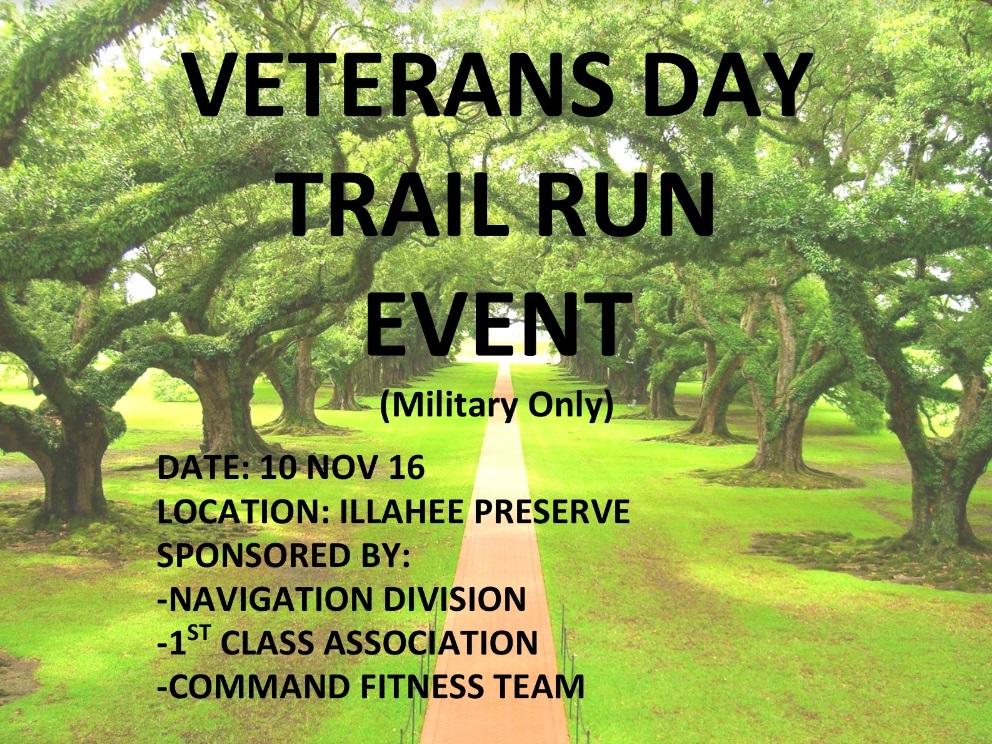 It is a submarine (SSBN-741).  For history buffs the first ship with the USS Maine name has quite a history that extends to relatively recent documentaries.  Wikipedia has an extensive report on the first Maine which included the following paragraph:
Maine is best known for her loss in Havana Harbor on the evening of 15 February 1898. Sent to protect U.S. interests during the Cuban revolt against Spain, she exploded suddenly, without warning, and sank quickly, killing nearly three quarters of her crew. The cause and responsibility for her sinking remained unclear after a board of inquiry investigated. Nevertheless, popular opinion in the U.S., fanned by inflammatory articles printed in the "Yellow Press" by William Randolph Hearst and Joseph Pulitzer, blamed Spain. The phrase, "remember the Maine, to Hell with Spain", became a rallying cry for action, which came with the Spanish–American War later that year. While the sinking of Maine was not a direct cause for action, it served as a catalyst, accelerating the approach to a diplomatic impasse between the U.S. and Spain.
Jim Aho