Photo.  This was a first sighting of this bird for us.  It is a scrub jay we saw as we were leaving on a road trip a couple of weeks ago.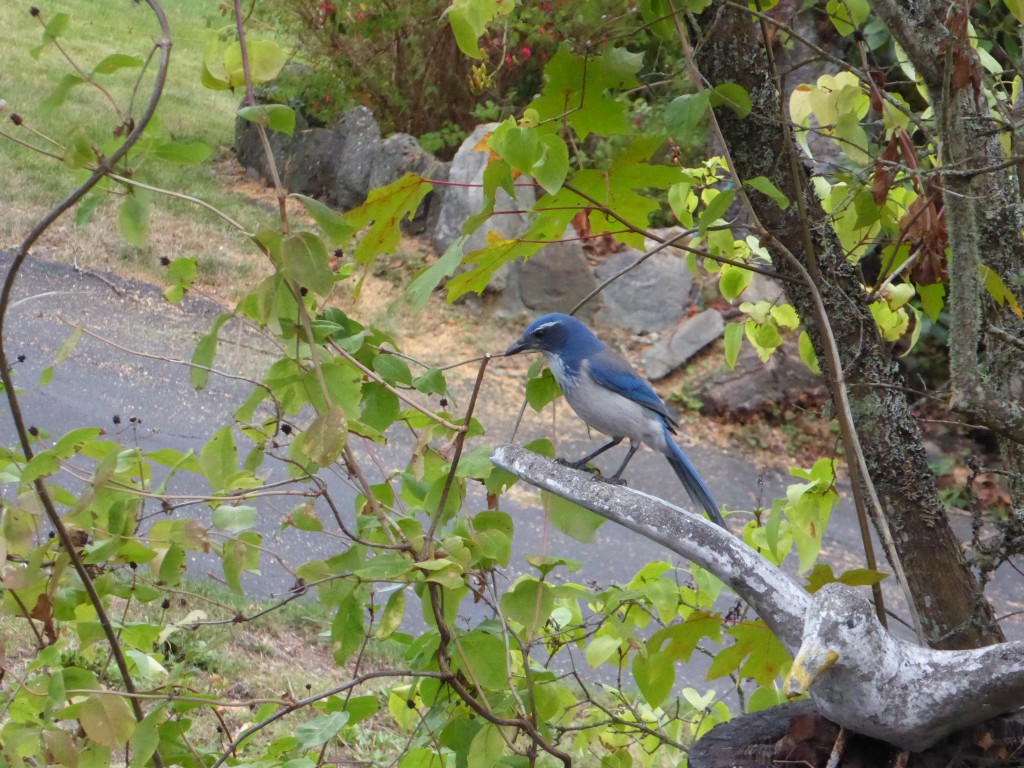 Eel Grass Survey.  Thanks to Brett for letting us know what this boat was doing in Illahee while we were gone.  We received a photo and a WhatsApp that read: "There's a research vessel that's been mulling around in front of the house for the past half hour, so I kayaked out and asked what they were doing.  Turns out is is an eel grass survey being carried out for DNR and the tribes."
Deer Hunters.  We also received the following  a couple of weeks ago and hope someone explained that it is illegal to deer hunt here.
Warning. Watch for deer poacher/s around Illahee Preserve Around Sunset Ave.
A neighbor and I saw a car parked along road near a known illegal trail, no driver with deer hunting bow and game arrows in plain view in passenger's seat. Duh!
It was like a blue station wagon shaped car.
Also someone has been blazing trail/s up into the brush onto preserve land . And marking trees. Likely the same guy/s.
Besides the fact that the deer are protected, Arrows could miss and travel dangerously around houses.
Call 911 if you see.
Port Meeting.  The Port of Illahee meets this Wednesday at 5 pm at 5500 Illahee Road and we are hoping to find out more about their efforts to try and purchase the Illahee Store.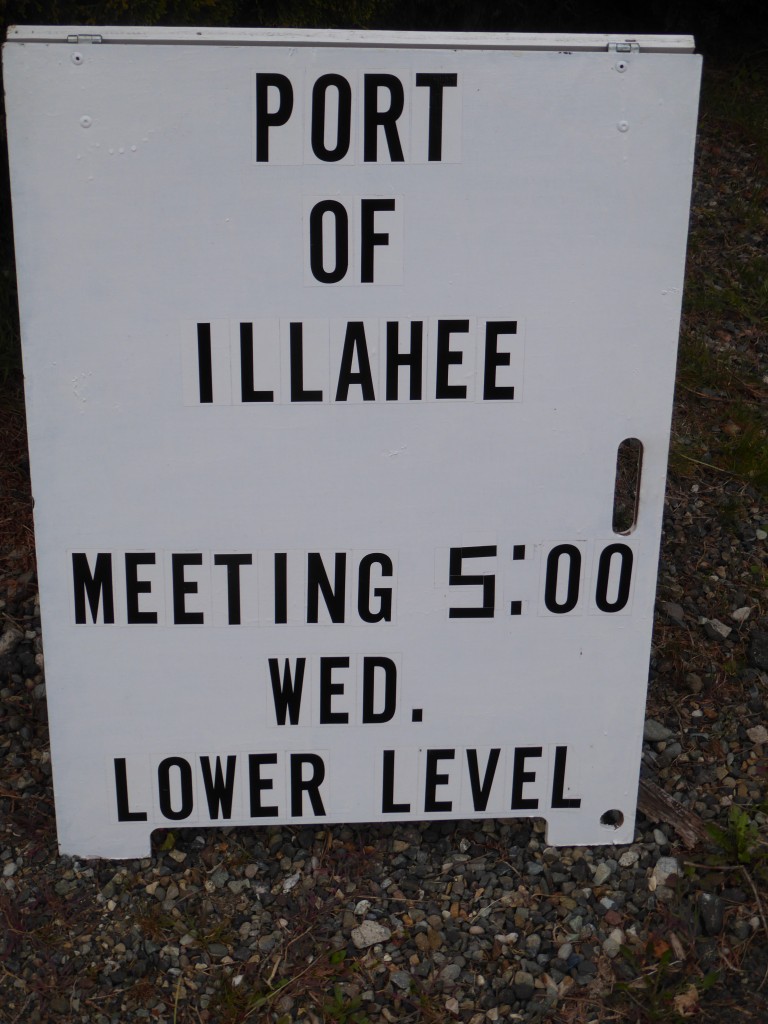 Commissioner Openings in 2017.  There will be two opportunities in 2017 for anyone who wants to be a port commissioner.  Filings need to be completed in the Spring for those interested.
Septic Workshop.  With most of Illahee on septic systems this workshop might be a good one to attend on Tuesday (sorry for the short notice).
Septic Sense Workshop
Learn how to protect your investment and keep it happy for a lifetime of
service. Kitsap County residents who own a septic system are welcome to
attend a FREE workshop from 6:00- 8:00pm, Tuesday October 11at the Eagle's Nest 1195 NW Fairgrounds Rd, Bremerton.
2016
Informative talks

Technical assistance

FREE "Green" cleaning product kits (one per household)

Info about low-interest loan program for septic system repairs
Space is limited. Sign up today!
Details and registration at:
http://septicbremerton.bpt.me/ (October 11) or call 360.337.7157 ext 3244
Preserve Work Party.  The East Bremerton Rotary and the Washington Youth Academy cadets will be spreading wood chips on trials in the Illahee Preserve on Friday (10/14/16) to get the trails ready for the wet season.
Jim Aho