Photos.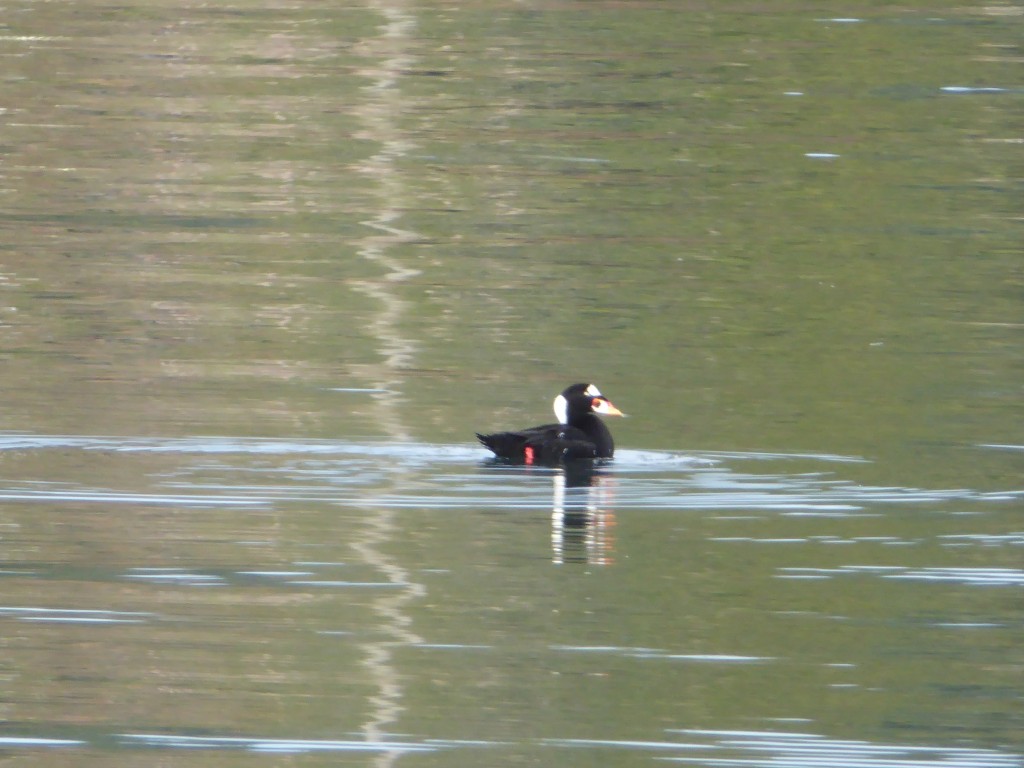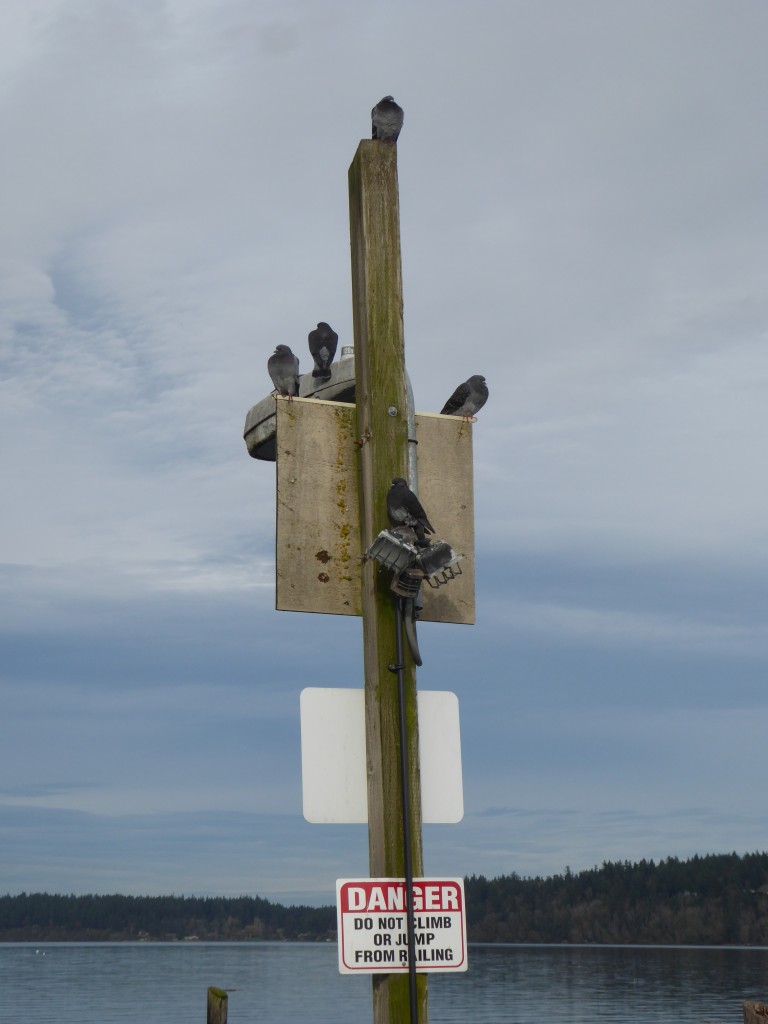 Trophy Deer.  Illahee has some big deer with bucks whose antlers are large enough to score in Boone and Crockett's ranking system.  We know this because the antlers from a found dead buck were sent in for scoring.  We will try to find out more on the score.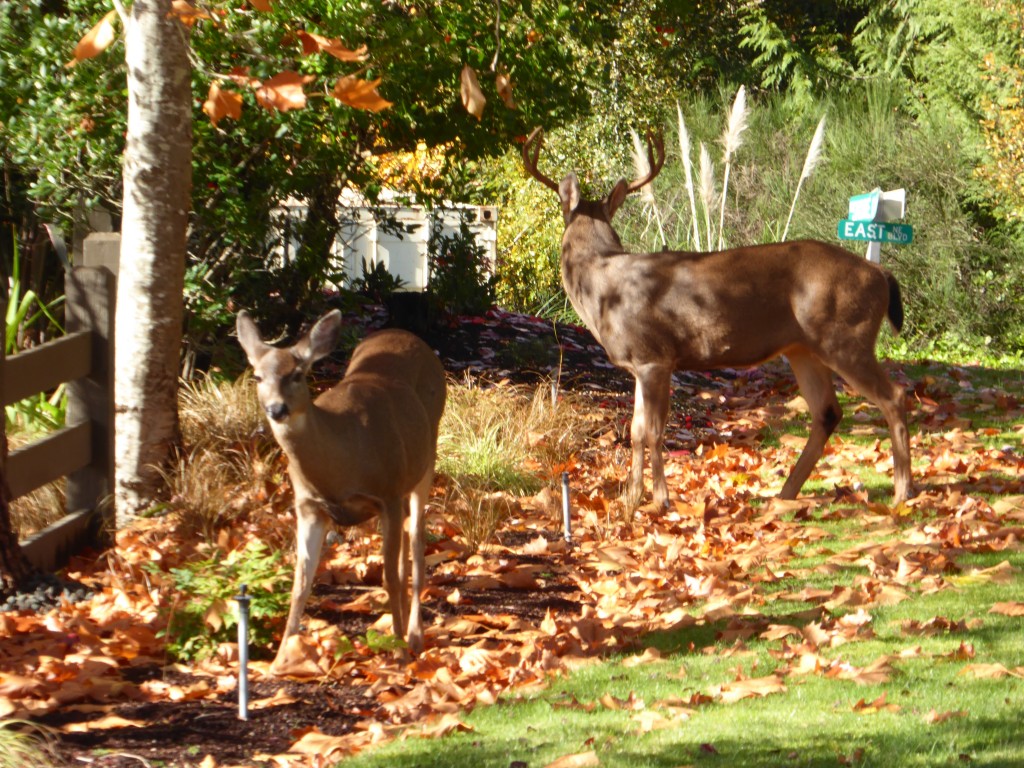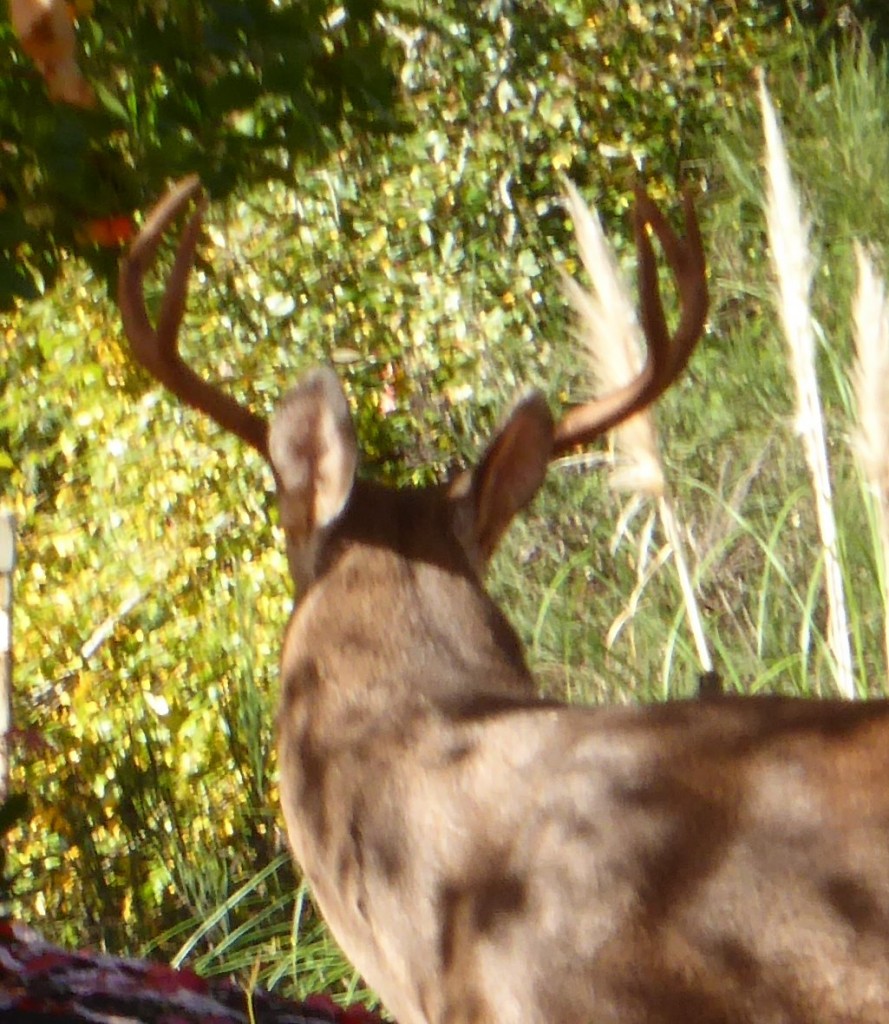 Veteran's Day Run Cancelled.  This event that was to occur on the 10th was cancelled for unclear reasons, which someone speculated it could be because of the lack of restrooms at the Preserve, and the cost of portable toilets for events.
Port Offer to Purchase Illahee Store Accepted.  At the monthly meeting of the Port of Illahee it was reported the Port's offer to purchase the store was accepted on (11/9/16), with the final details being worked out with the title company.  This is good news to many in the community who are anxious to see the abandoned store cleaned up and used.  
90 Day Inspection Period.  Lots of inspections need to happen with the major one being the underground gas storage tanks, the septic system, the building and the many building systems.  
Vandalism Cleanup.  In support of the needed inspections, the vandalism that occurred within the last year or so needs to be cleaned up.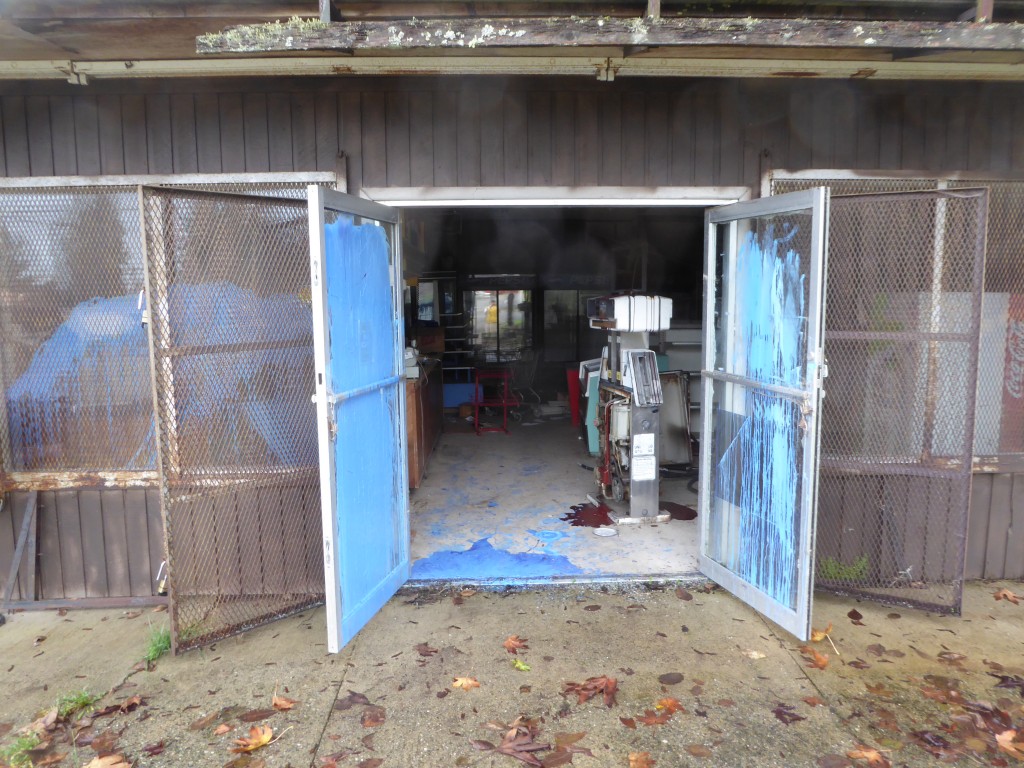 Dumpster Ordered.  A dumpster has been ordered and should be delivered on Friday (11/11/16) and ready for a Saturday work party.  
Pumps Removal Friday.  Just inside the doors are the two gasoline pumps that are scheduled to be removed on Friday.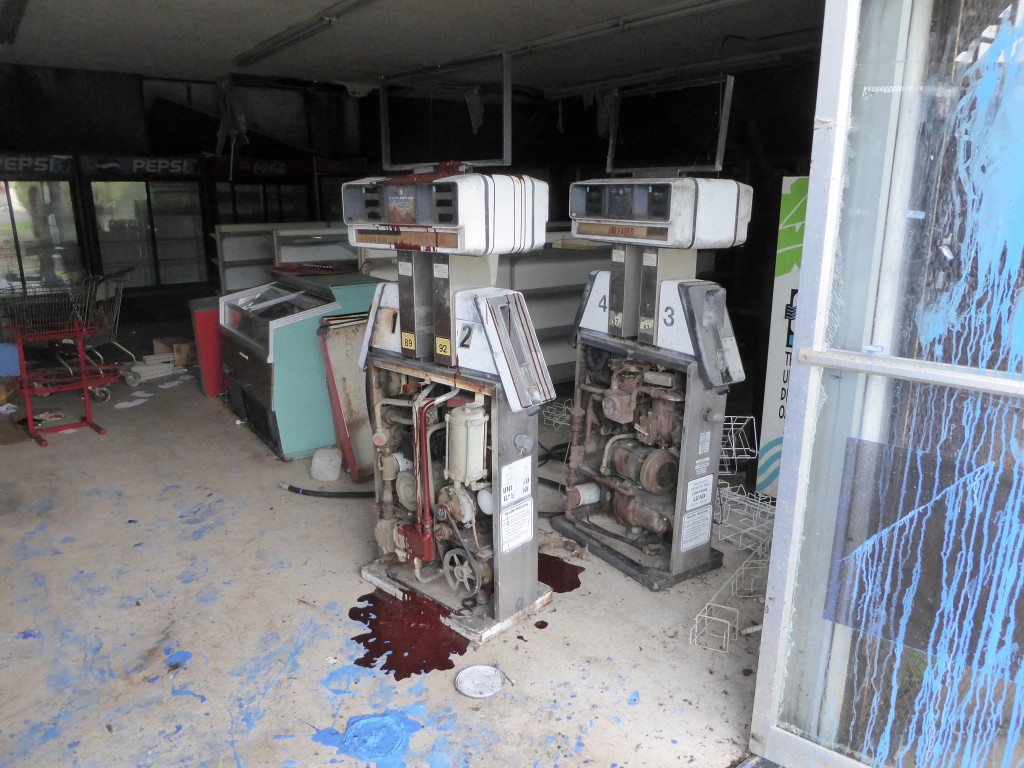 Work Plan.  Basically the work involved will be clean up the vandalism and the results, which is the water and water damage resulting from the theft of the roof air conditioner and the hole that was left, and possible other roof leaks.  Light bulbs were also smashed to there is glass on the floor.  Several gallons of paint were also spread around the building.  The goal is to clean in up enough to make sure we have good inspections.
Community Saturday Help?  Community members have asked if they can help and this is a good first opportunity for those who don't mind cleaning up a big mess.  An initial work party is scheduled for Saturday (11/12/16) from 9 am to 12 pm.  
Next will be to temporarily tarp or patch the holes in the roof and any suggestions would be appreciated.