Photos.  Carrier and submarine movement, along with the recent special moon.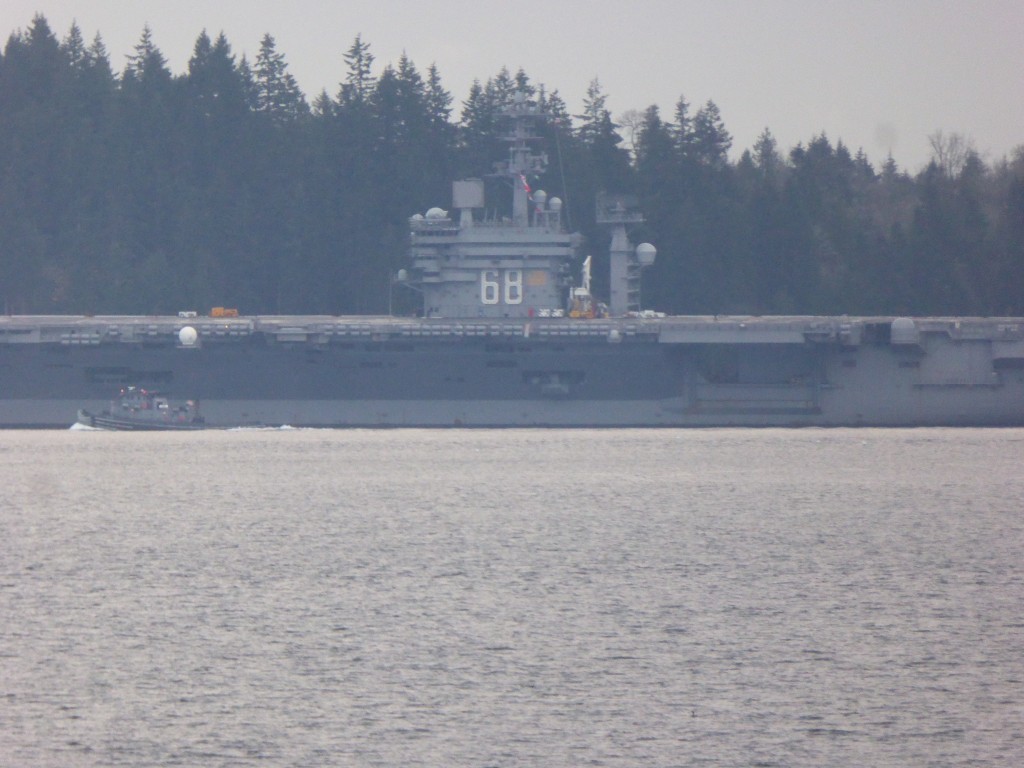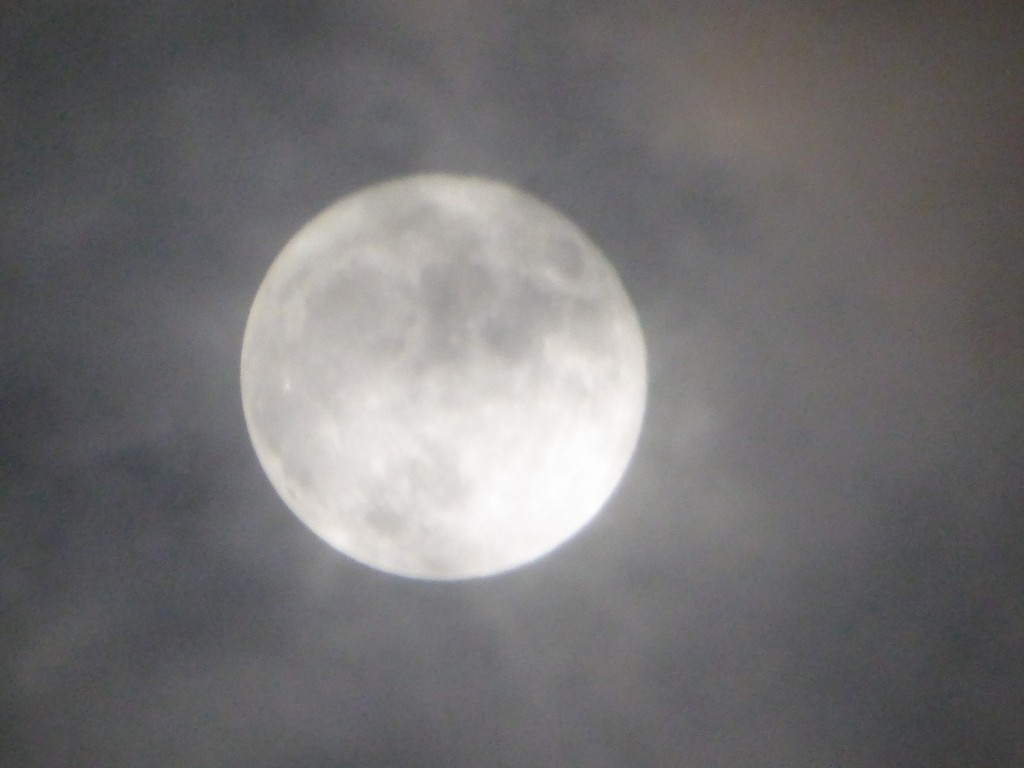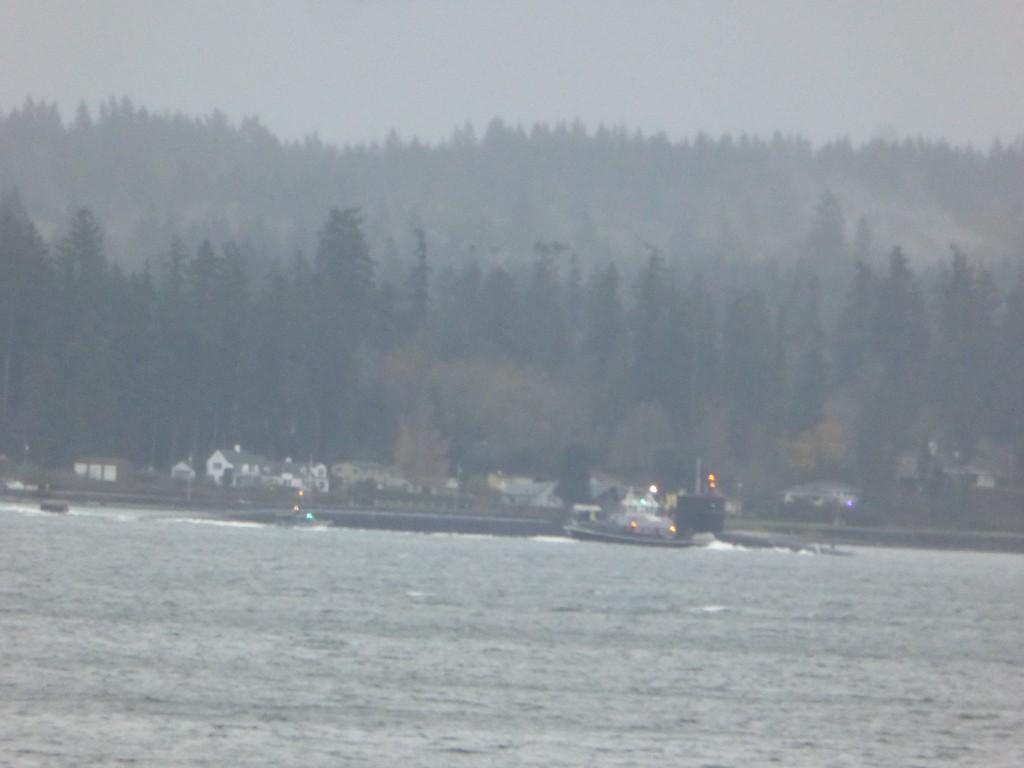 Road Wildlife.  Reports of wildlife in the road this past week included two coyotes, a flock of Canada geese crossing the road, and a rooster pheasant.

Owl.  We sometimes hear owls late at night and long to see and photo graph them so we are especially thankful for John sharing this photo with us.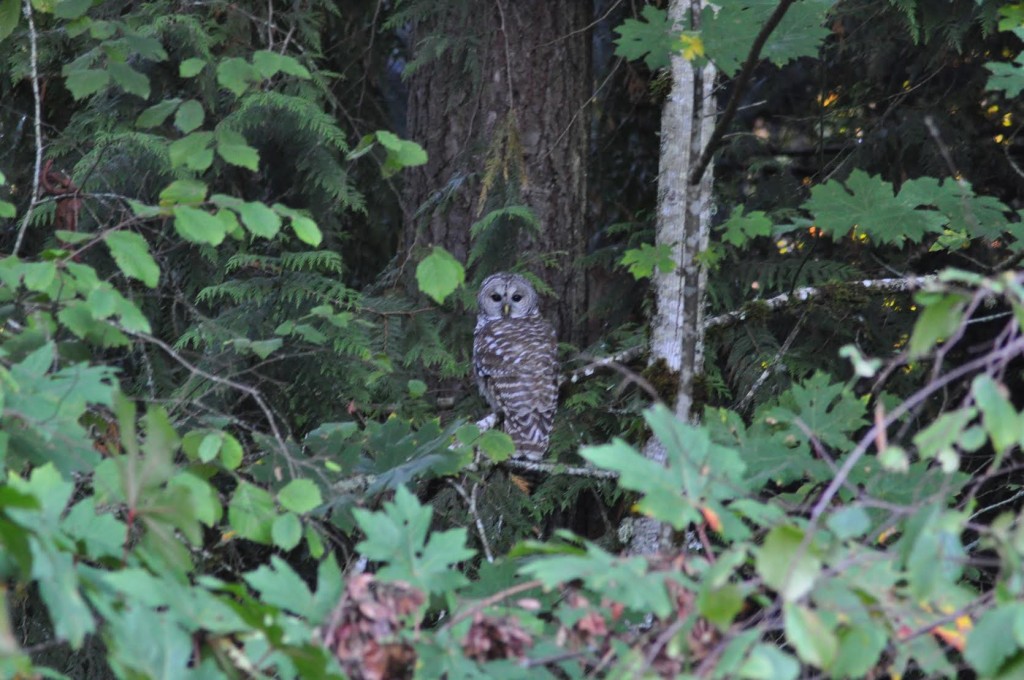 Wigeon Return.  It is assumed the same flocks of ducks return to the same place each year, and this is verified when the same Eurasian wigeon is in the flock.  The flock numbered 157 wigeon the other day.
Preserve Garbage.  A call came in that a bunch of trash was dumped at the Illahee Preserve's Thompson Lane parking lot and dogs were spreading the trash around.  Before we could get up there another call came in from a volunteer park steward that he had cleaned it up and had 8 bags of trash to get rid of.  Thanks goes to John who was also the one who put out the fire earlier before it could spread.  It is volunteers like John that keep our park clean and open.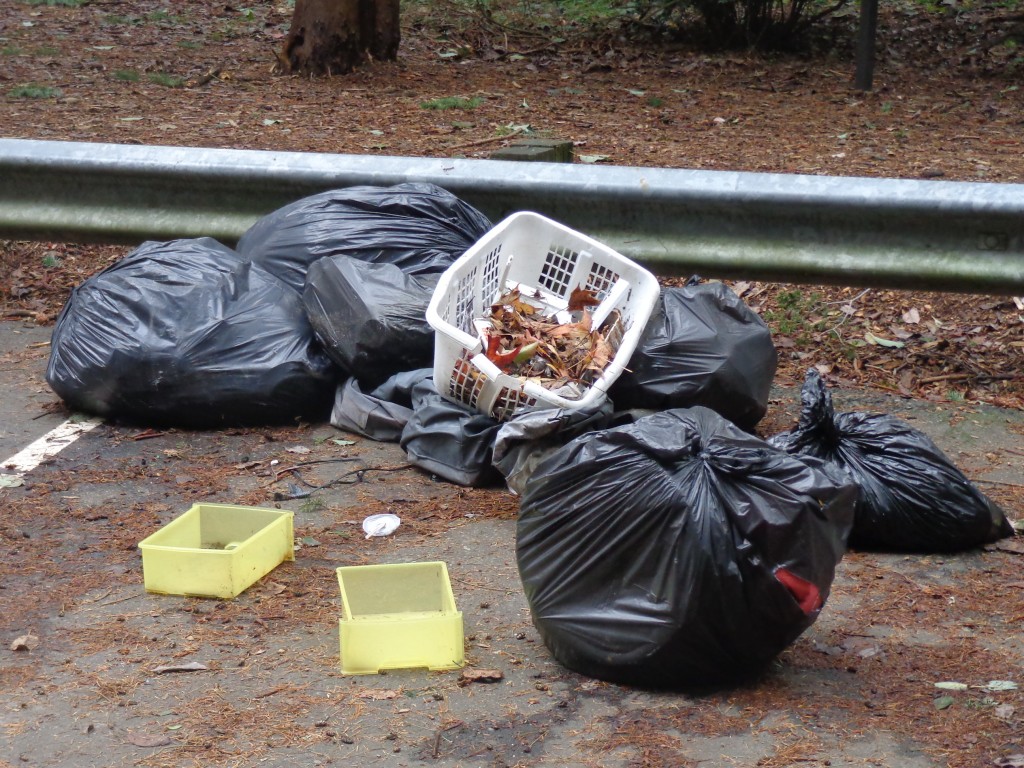 Tree Cleanup.  Earlier an update had photos of tree damage to two cars and a car port.  The area was in the process of being cleaned up and nearby trees taken down.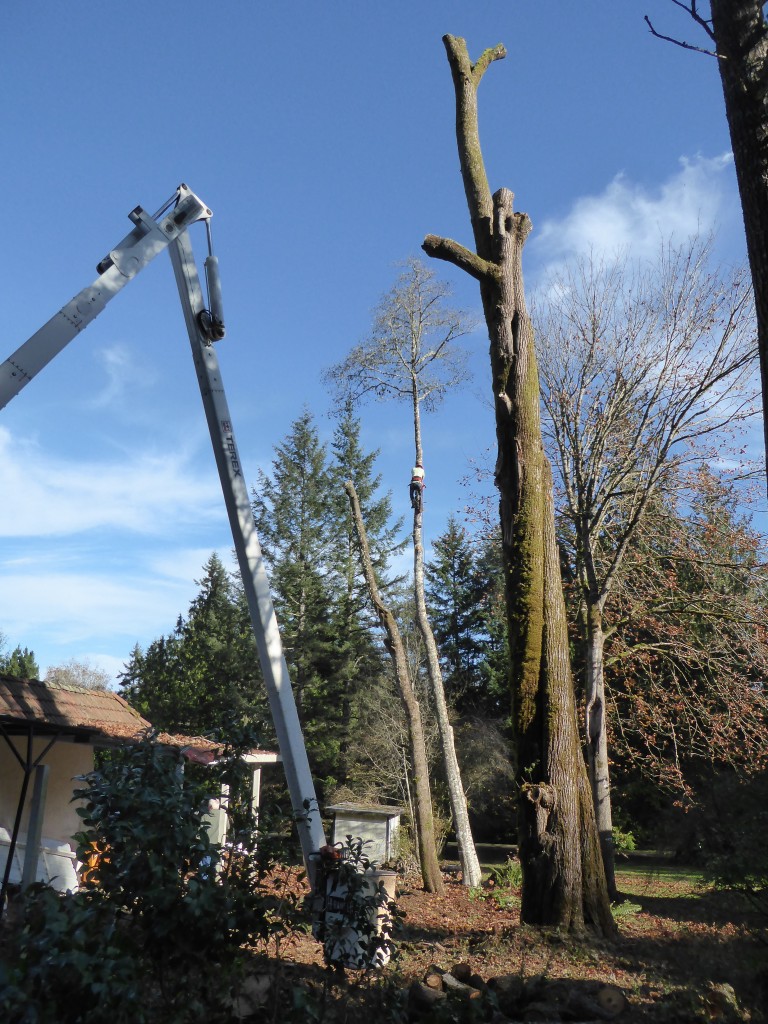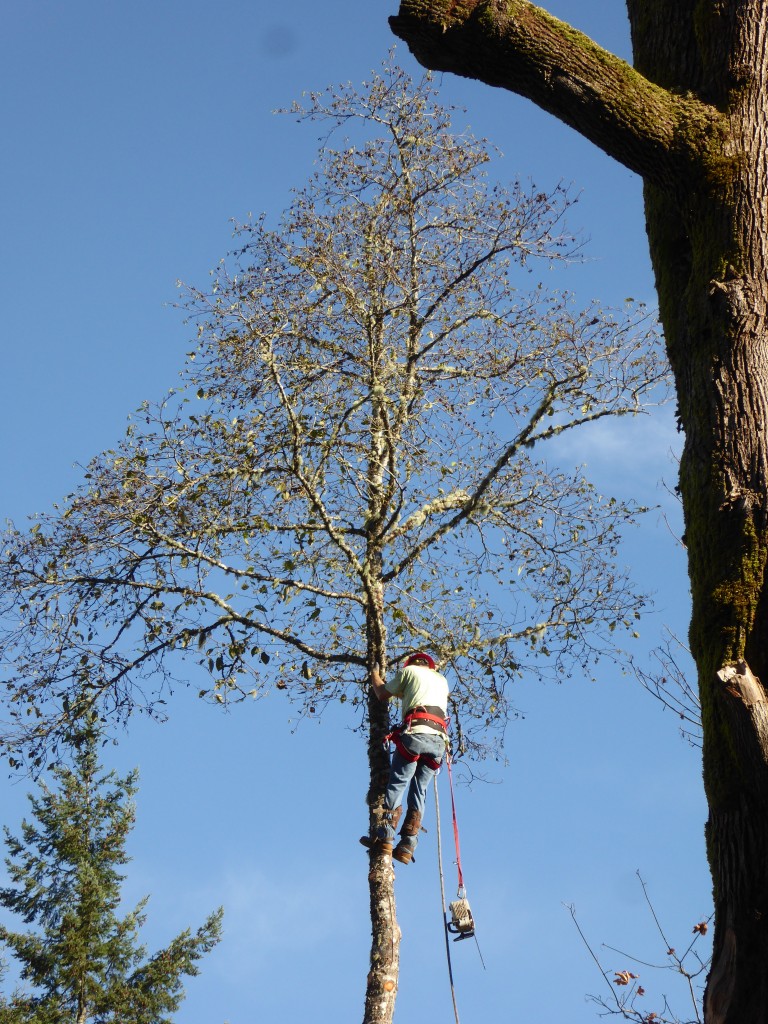 Philanthropic Gift Sign.  Many don't realize that there is a non-profit support group that raises money for Preserve acquisitions, projects, and legal battles, and that gifts such as the one shown in the photo are needed and appreciated.  Thanks for those who remember the Illahee Forest Preserve, a 501.c.3 non-profit corporation, and as such, gifts are generally tax deductible.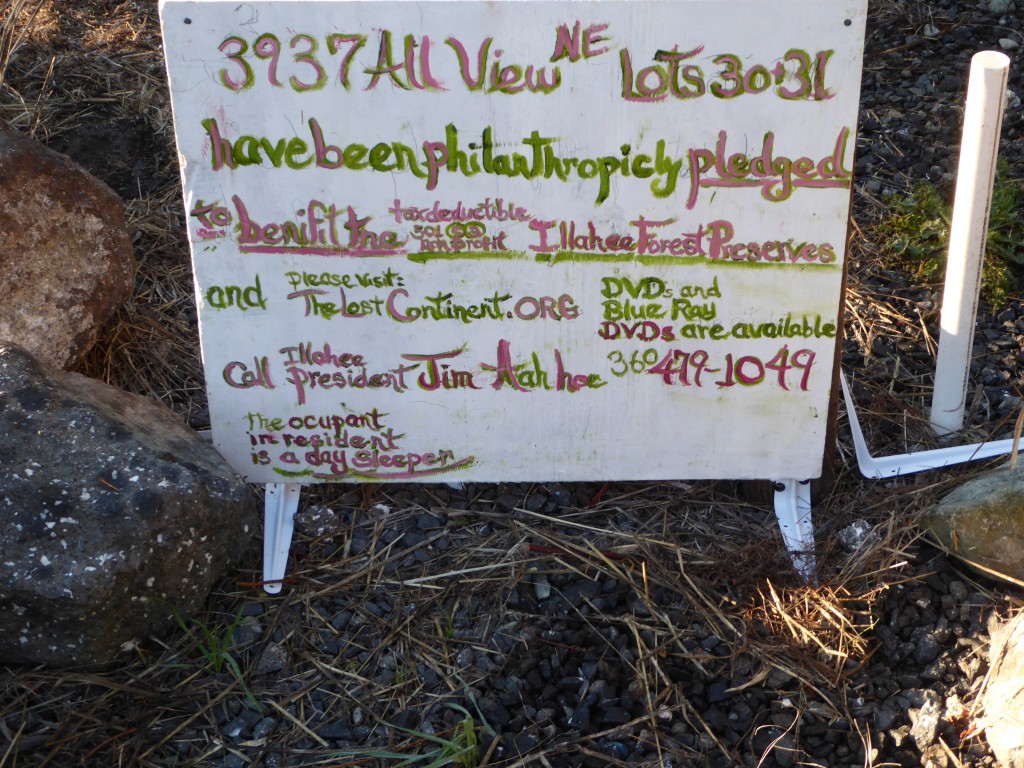 Store Clean Up.  The work party on November 12th not only cleaned up the mess created when vandals trashed the former store, but they also temporarily covered the hole in the roof to prevent further water damage.  Thanks to the 9 people who showed up to help including one younger person, who was especially helpful.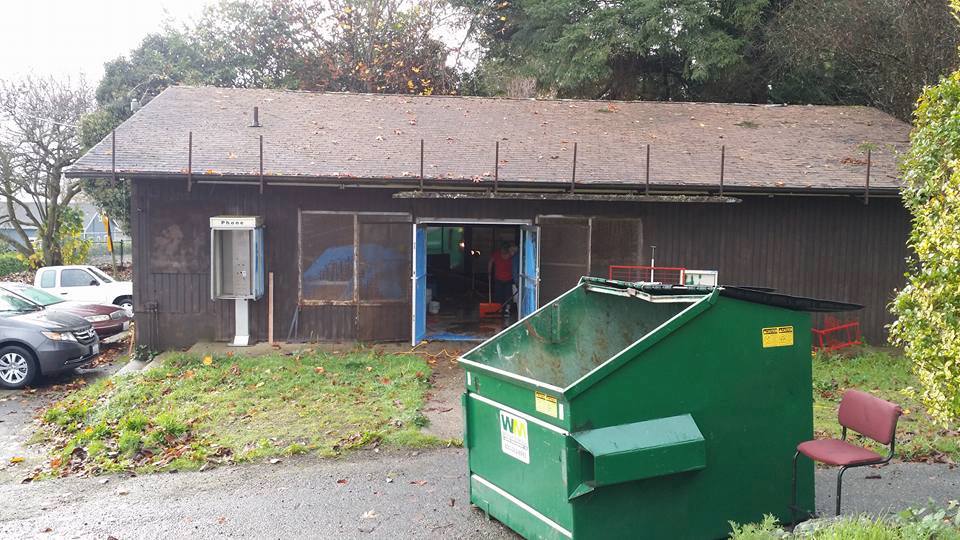 Thanksgiving Thought.  In the most densely populated area in the county the Illahee Community stands out with three miles of waterfront, a state park, a community dock, a salmon stream (Illahee Creek), and the Illahee Preserve, a 572 acre treasure of forest, trails, and Rolling Hills Golf Course, not to mention all the wildlife that live here.  Have a great Thanksgiving!