Photos.  Thanks to Chris for the following photos taken in the Preserve last week.  We need help coming up with wildlife photos and really appreciate contributions like these!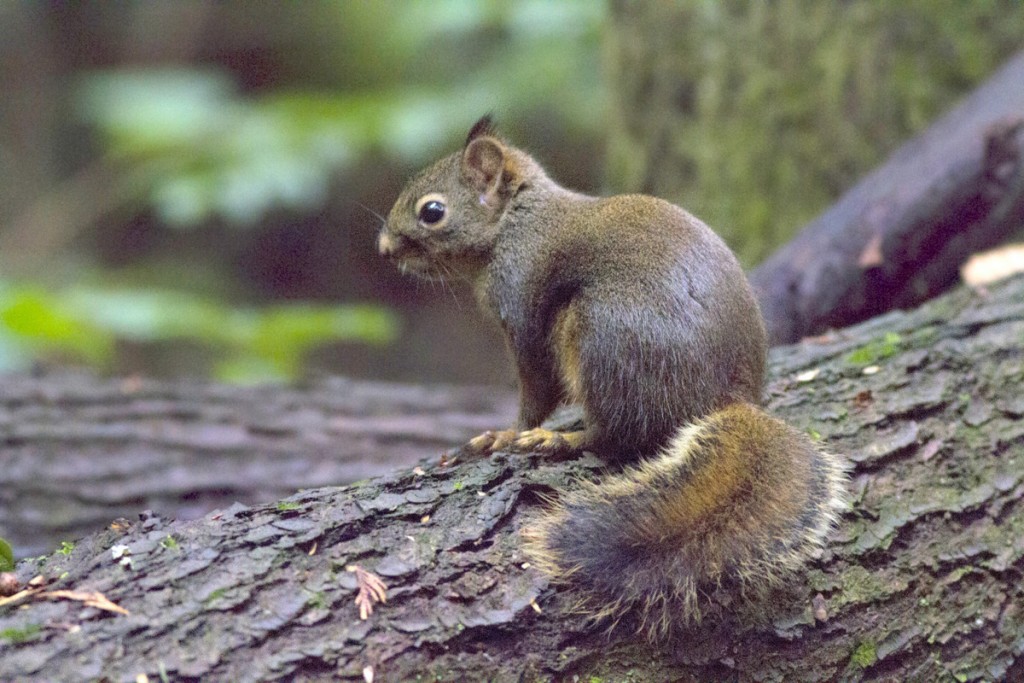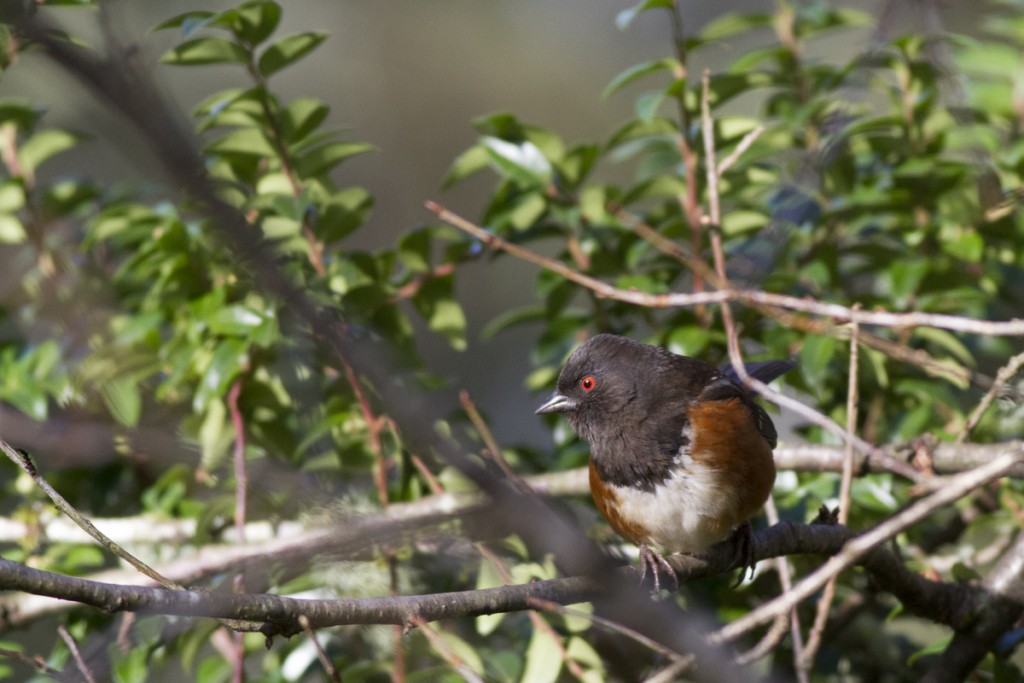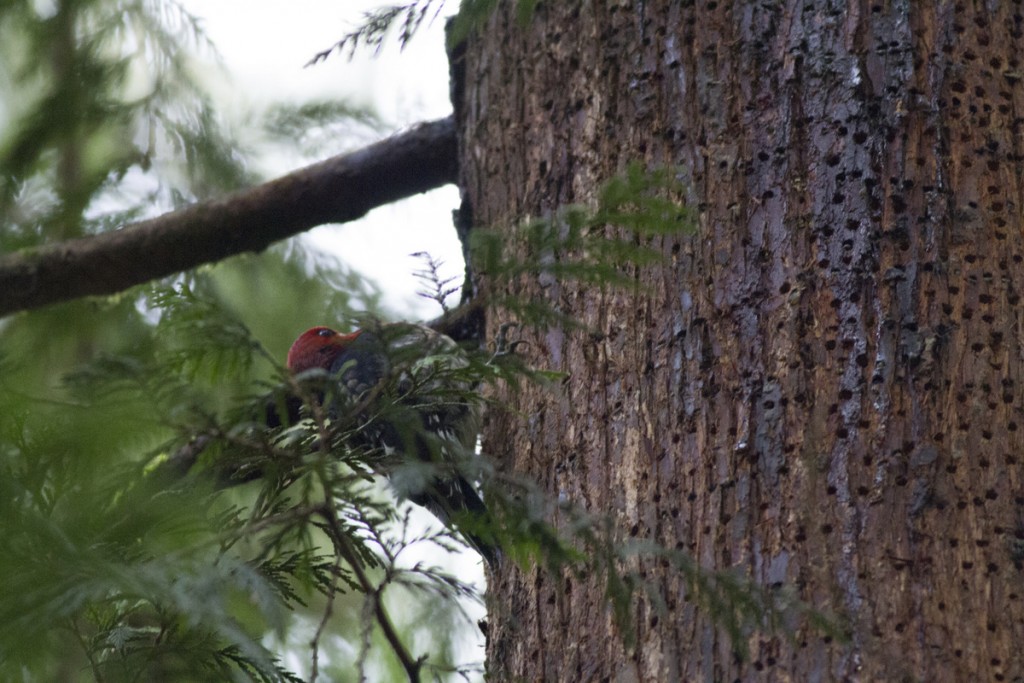 Preserve Garbage Dumping.  This was found at the Thompson Lane parking lot on Friday.  Volunteers usually find a way to take care of most dumping, but this was about 20 big bags so a call was made to the Park's Department to see if they could help.  The second photo was some dumping along side another road in the Illahee area.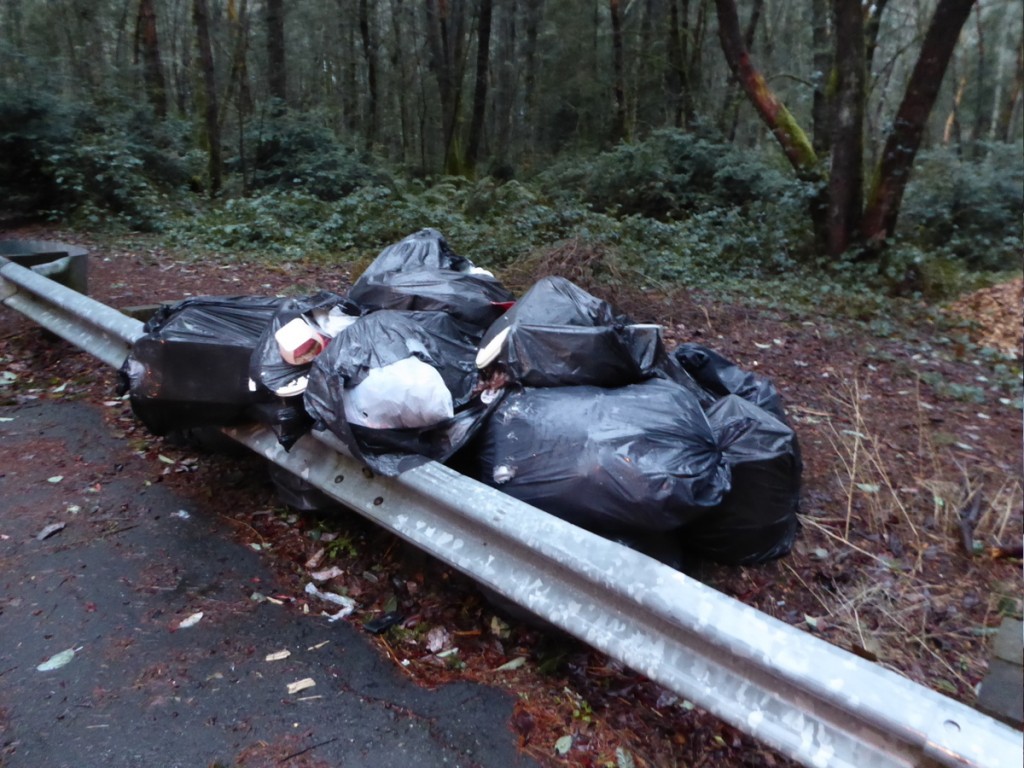 Guard Rail Damage.  We saw some questions about a guard rail that was damaged near the Illahee Creek culvert so we took some photos.  The guard rail is designed to absorb the energy when impacted and that is what it did.  It sheared off two posts at it's base, and then folded the steel rail like an accordion.  In the old days the old style of guard rails would have caused major damage to a vehicle and anyone inside.  It appears the people must have driven off after the accident based on the input below from the property owners.
We're not aware of any one being hurt, or what caused the damage. The police do not have a report in their records.  We were  gone between 12:30 – 2:00 PM on Thursday, 12/22/16. Surprised when we returned home.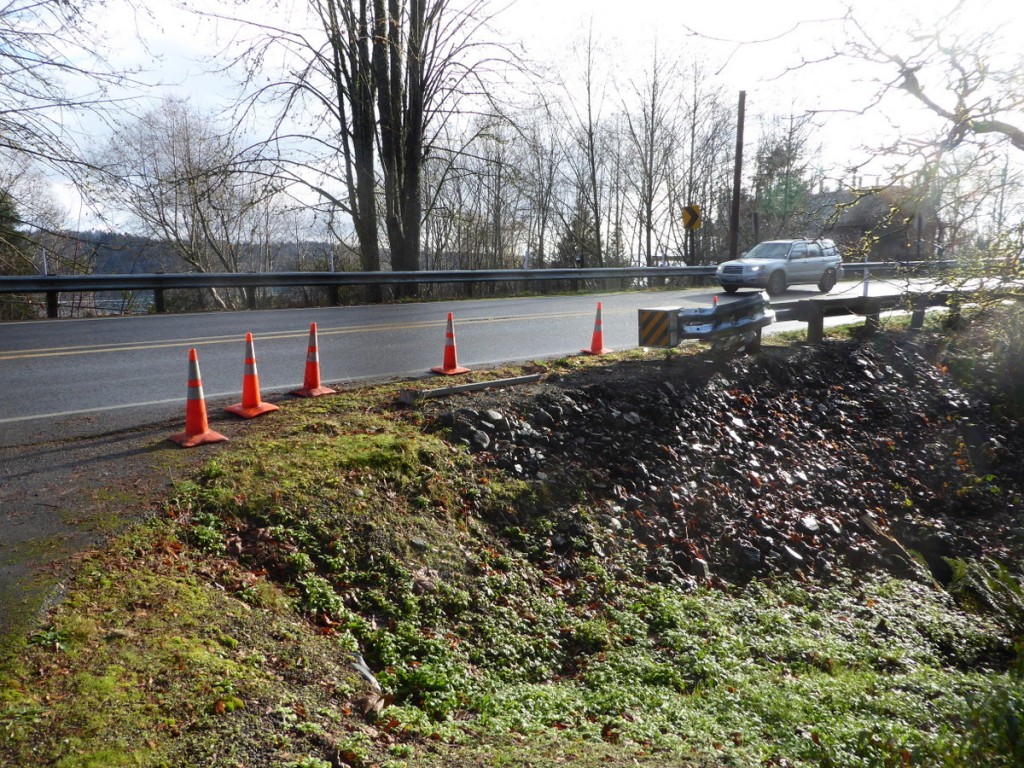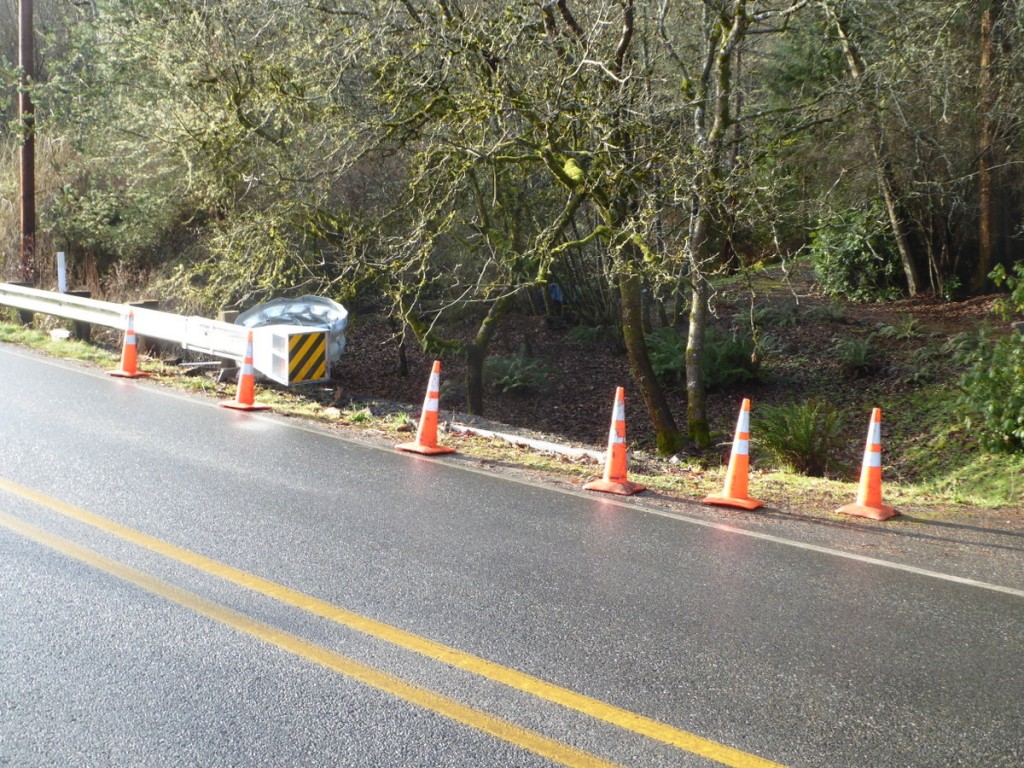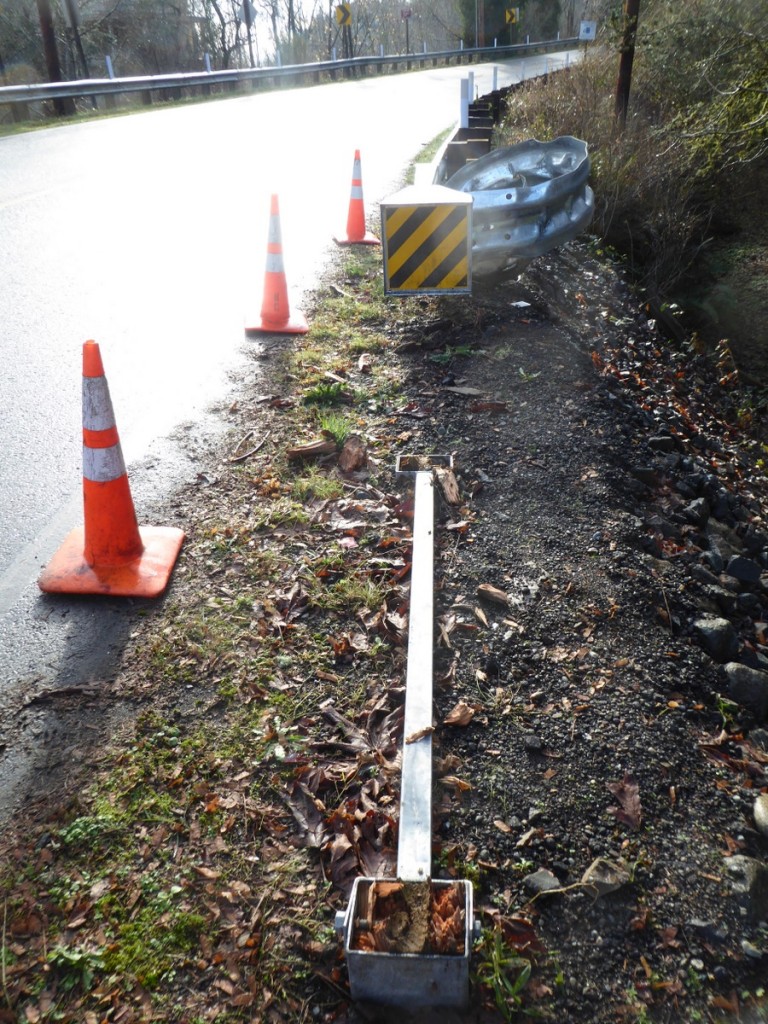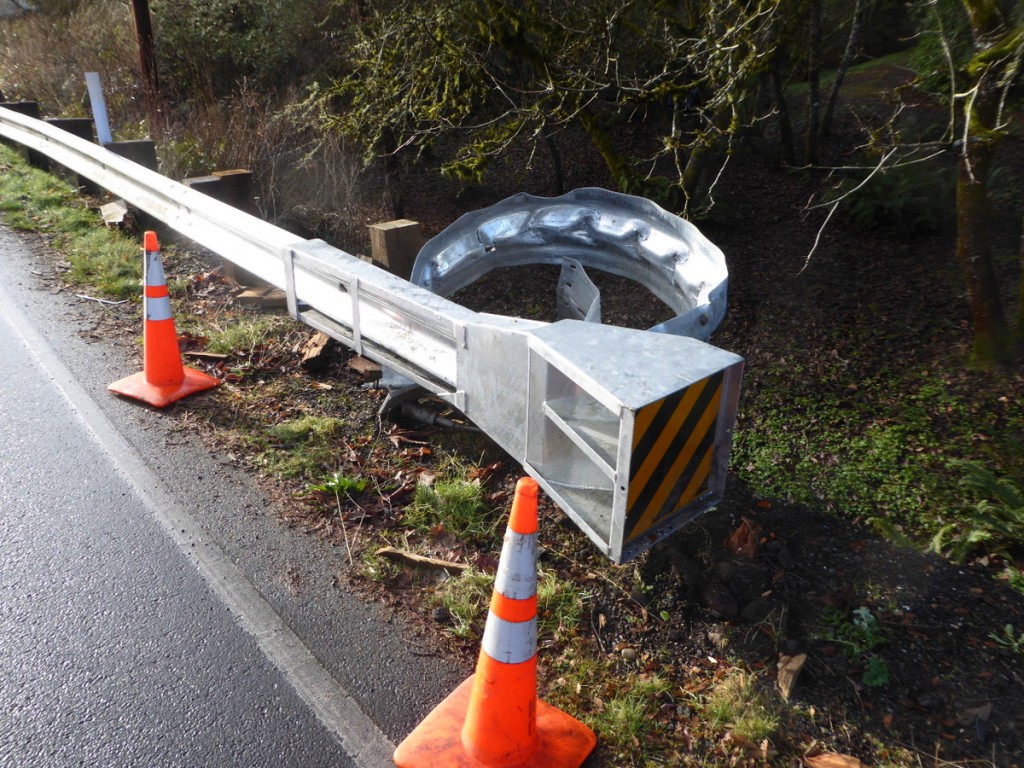 Mail Theft Chase.  We came across the scene below on Saturday and found it had just happened during an attempt to catch someone stealing mail on School Street.  They said they were chasing a gray Mazda 3 hatchback when they lost control going around the corner.  They were disappointed when a deputy said he couldn't help them despite their seeing the person going through mail boxes and stealing the mail.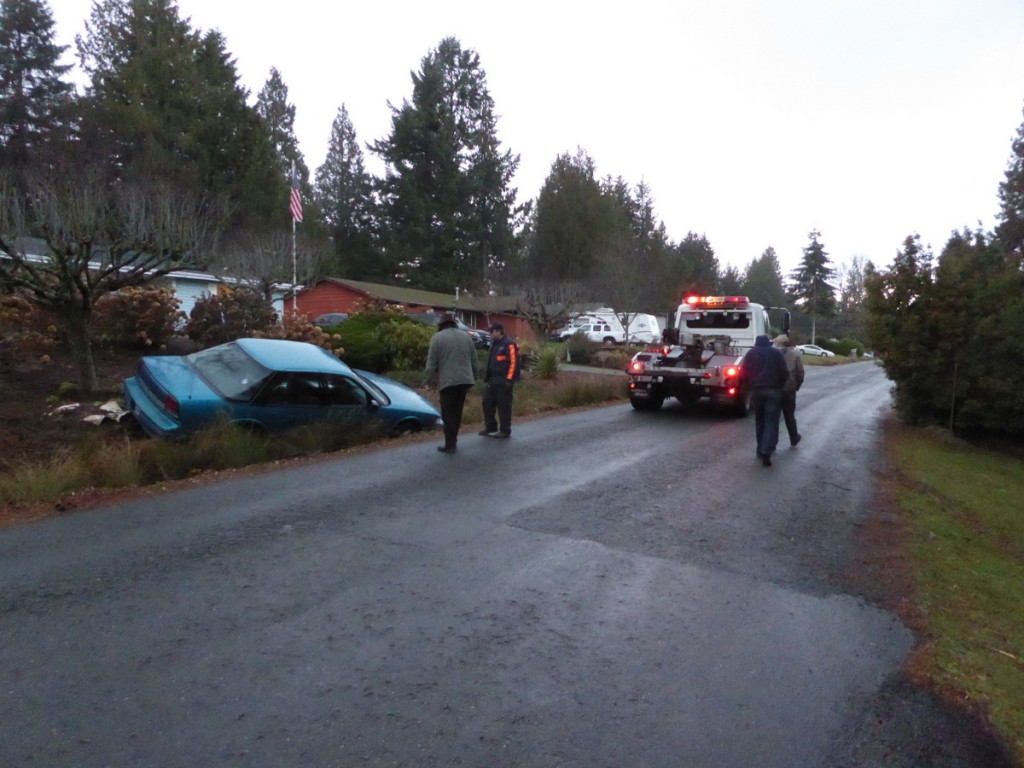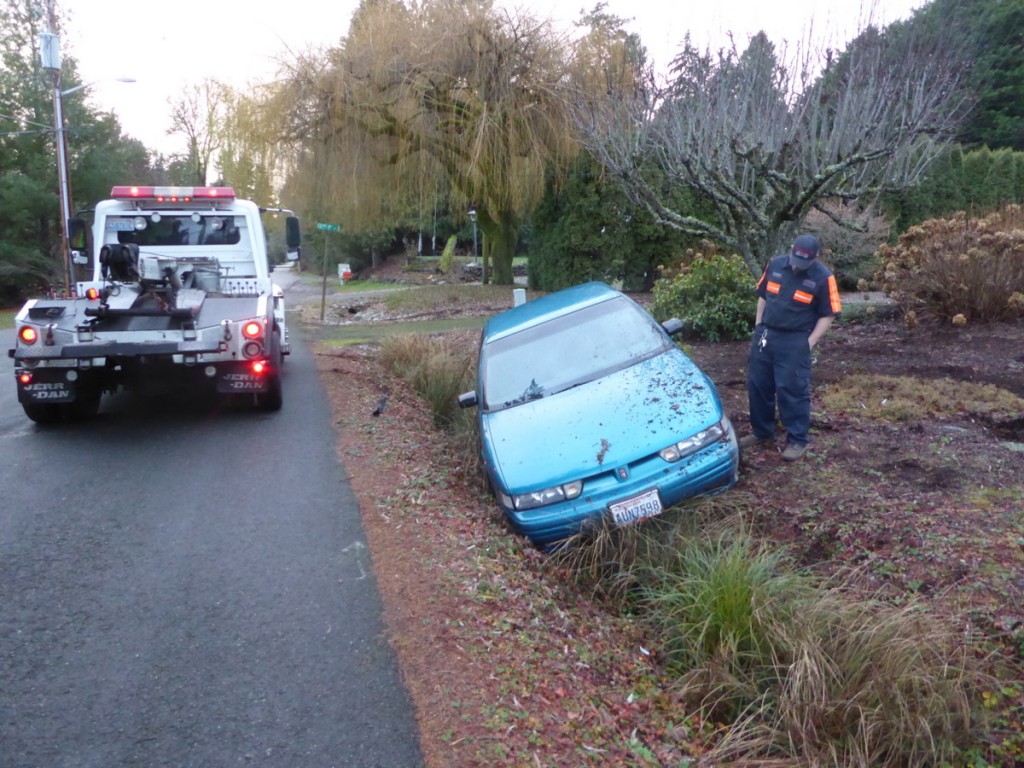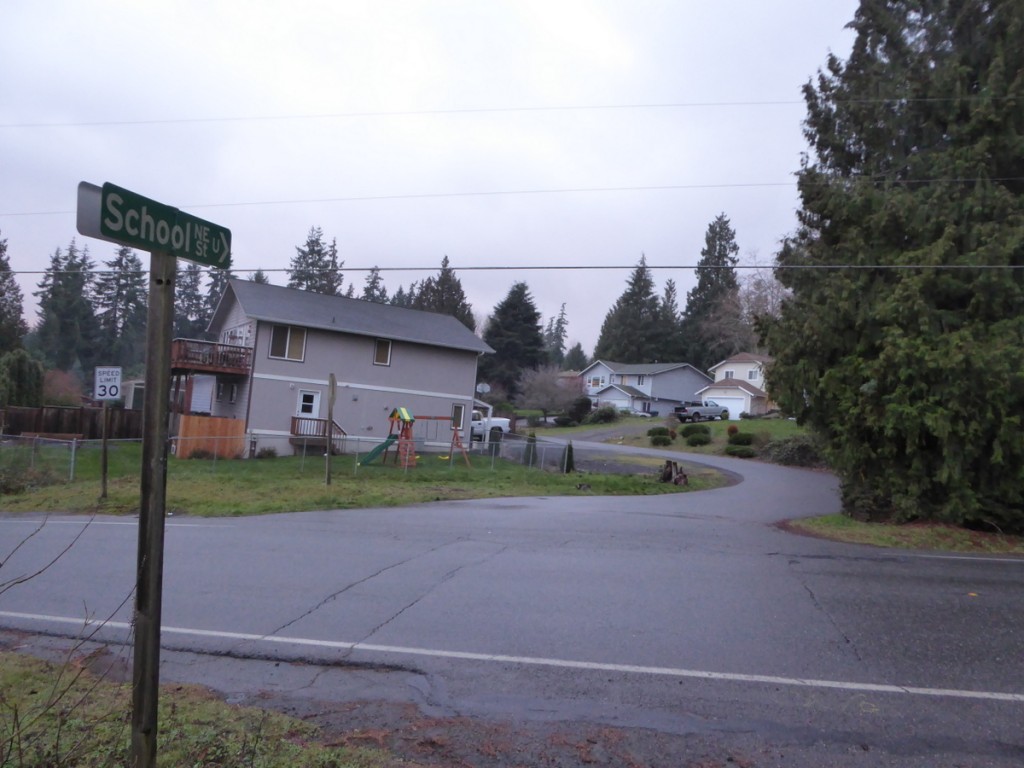 Goose Road Crossing?  There are a number of Canada geese in the area north of the Illahee Community Dock and as they consume more and more grass they are crossing Illahee Road.  There were residents who at one time wanted deer crossing signs along Illahee Road, and may now want goose crossing signs?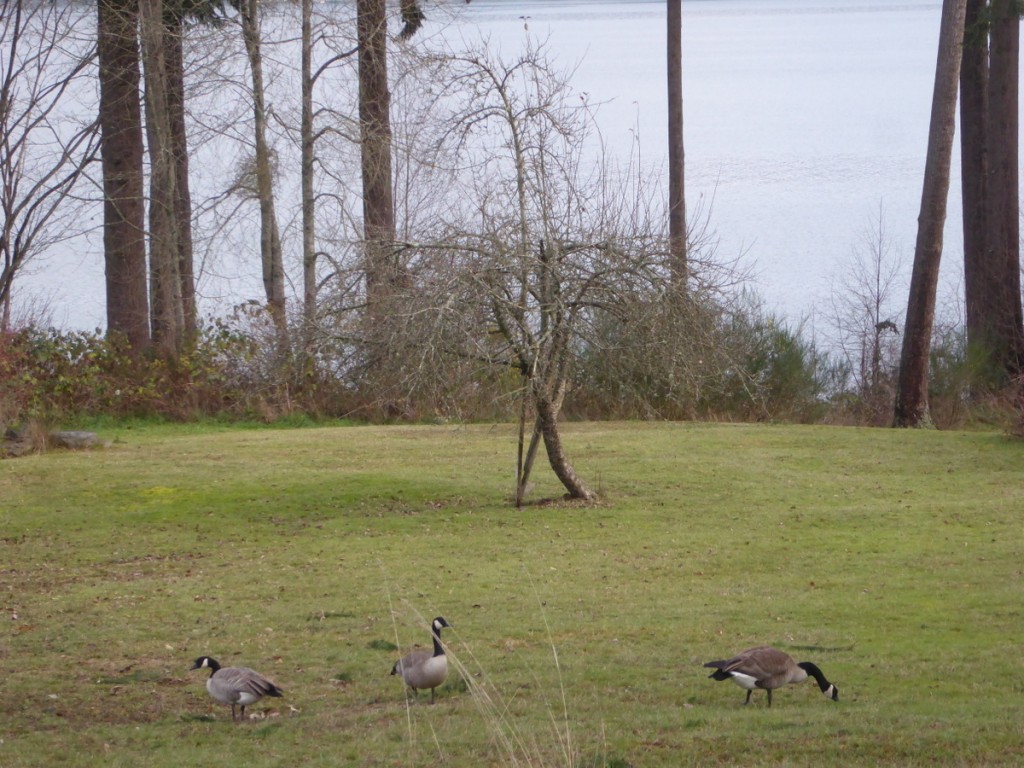 Jim Aho