Photos.  The following photos are of common mergansers.  A flock of several hundred landed in Illahee on Thursday afternoon and quickly found a school of fish to chase toward shore where they are easier to contain and consume.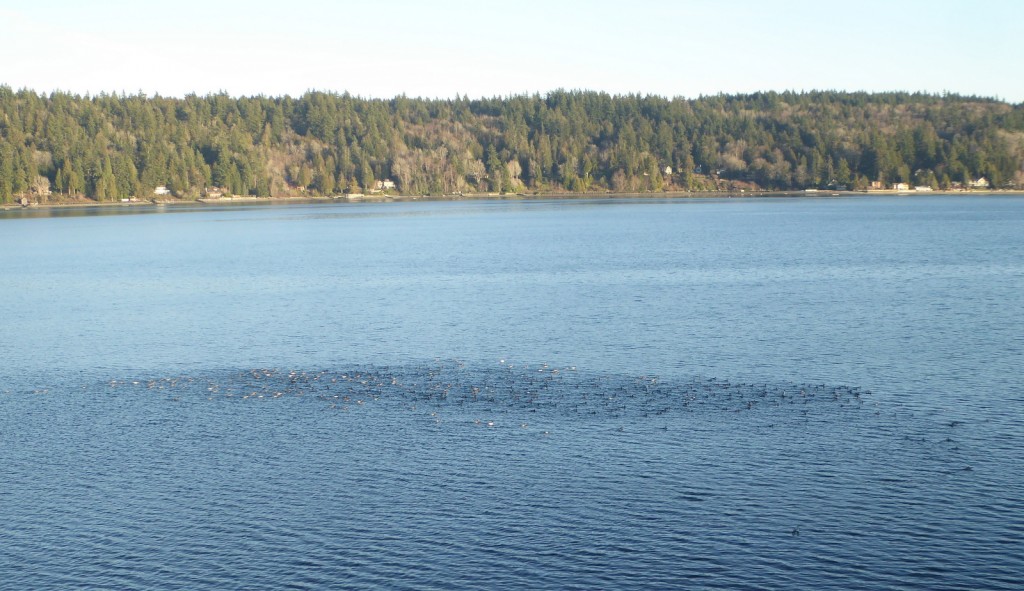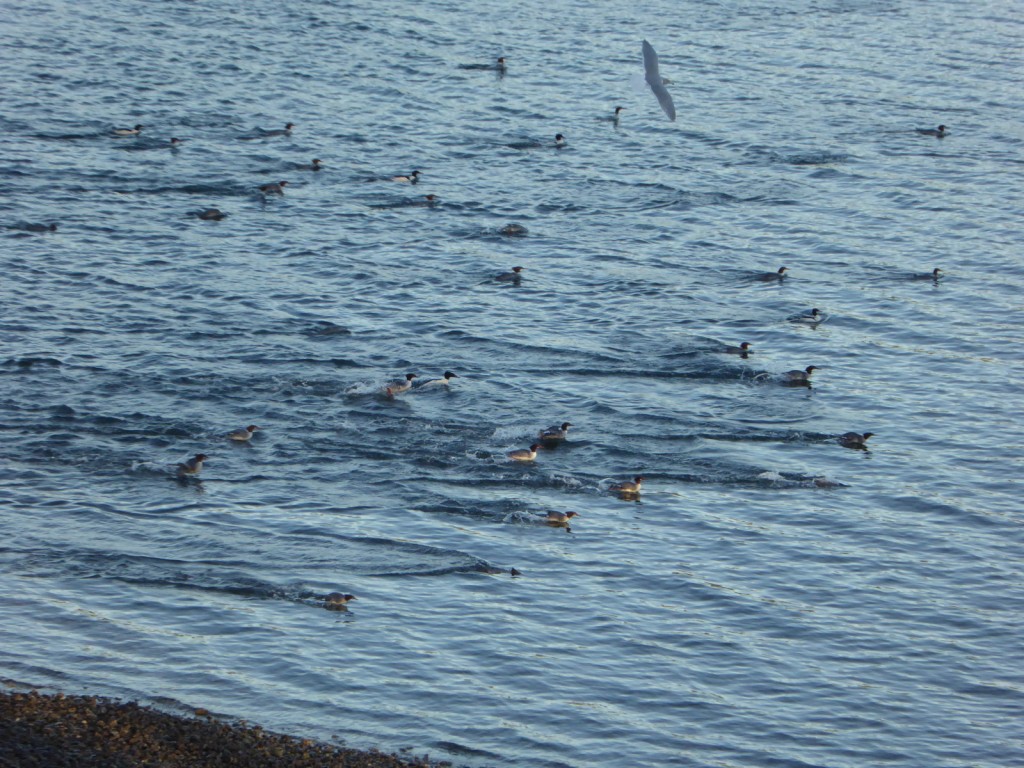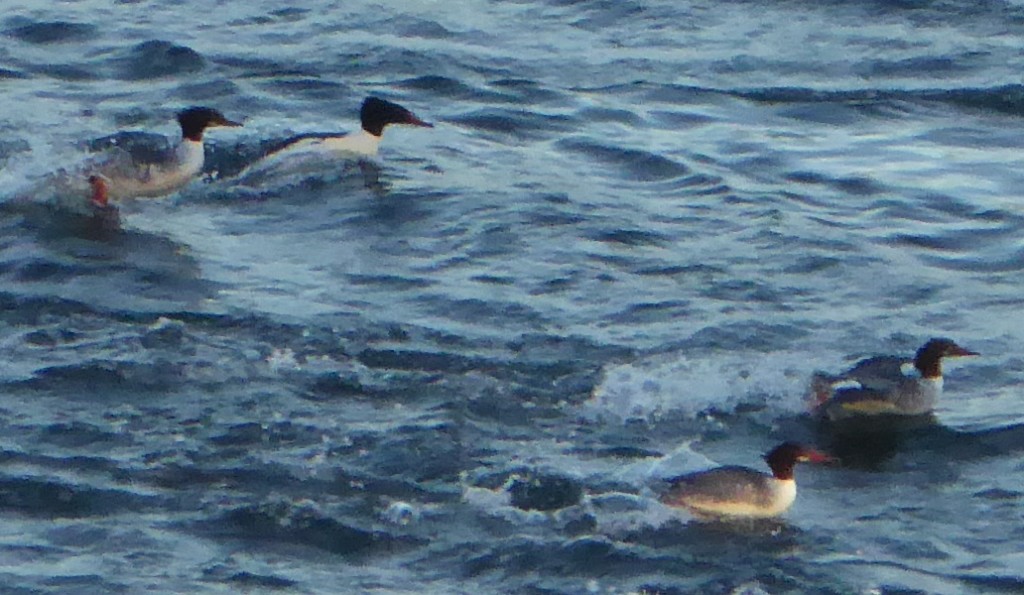 Bear Sighting.  Periodically bears have been seen in the Illahee area, and on Thursday morning at 5:50 am a small bear, estimated height of 3 to 3 1/2 feet, was reported going through a garbage can at the bus stop next to Kitsap Mental Health.  He was chased away and went back into the Illahee Preserve.   The bear was identified as a youngster which are typically pushed away by the mama bear this time of year as they prepare to den up for the winter.  The youngster bear was evidently looking for an easy meal and garbage cans are an easy mark. Kitsap Transit was asked to pick up the trash and install some critter proof cans.  Below is a photo of the transit stop we took today, without a garbage can.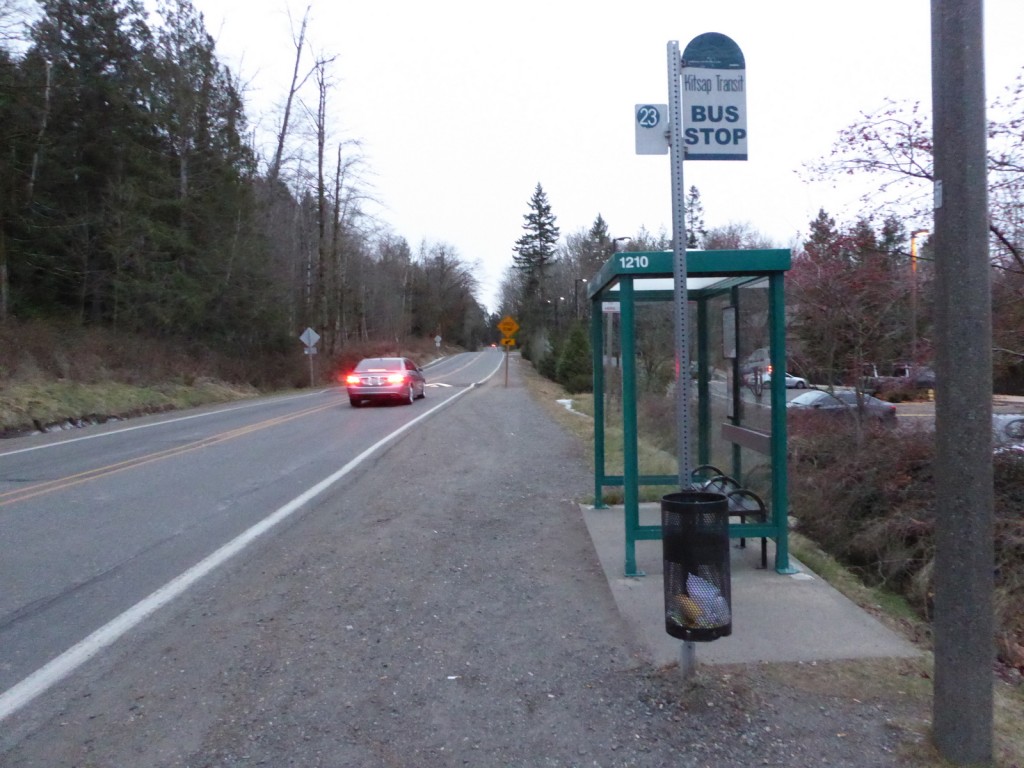 Kitsap Sun Articles.  The New Year's Memorial run in the Preserve that was mentioned in our last update was covered in detail by the Kitsap Sun, see below.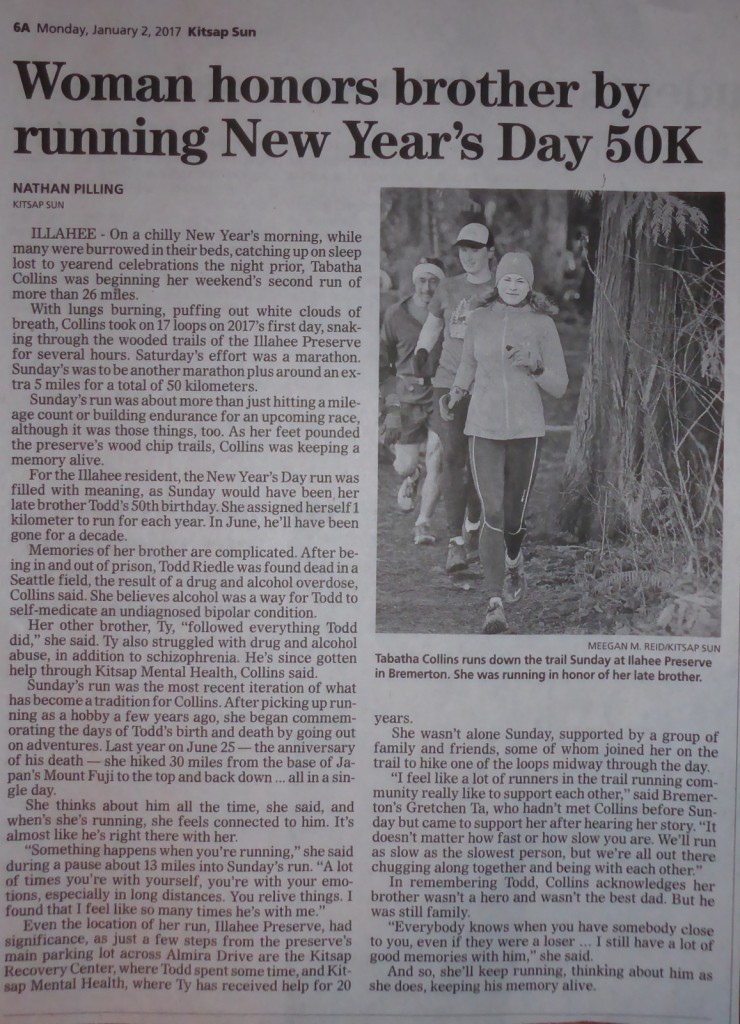 Also in local papers was the press release regarding the Supreme Court upholding newer stormwater rules, see below. This most likely affects the All Secure project next to the Illahee Preserve as its stormwater design was considered vested long before the statewide rules changed in 2015.  The project was appealed by Illahee Forest Preserve non-profit group because of wetland and stream buffer concerns and is scheduled for a March 2017 hearing.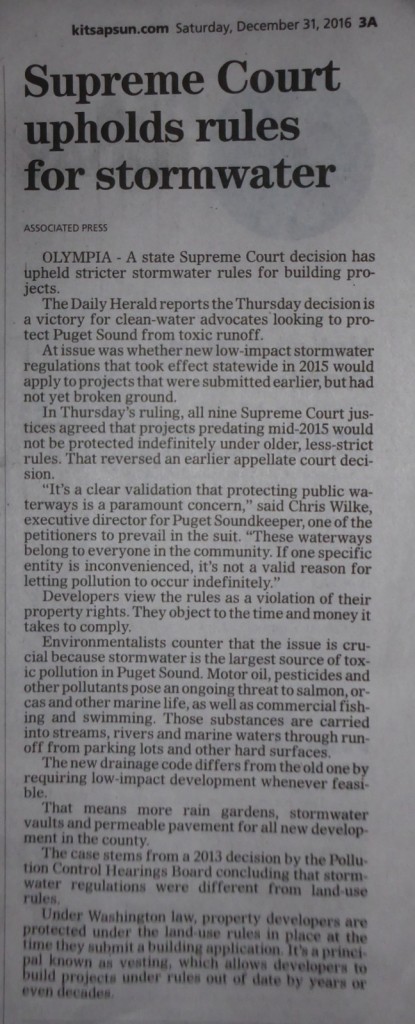 Port Meeting on Wednesday.  The Port of Illahee meets on Wednesday (1/11/17) and we hope to hear what was found from the contamination sampling that was done around the underground gas tanks at the former Illahee Store and if the Port is still interested in purchasing the property.  The meeting time is 5 pm and the public is invited.  Below is a photo of the sign that is put out before their monthly meetings.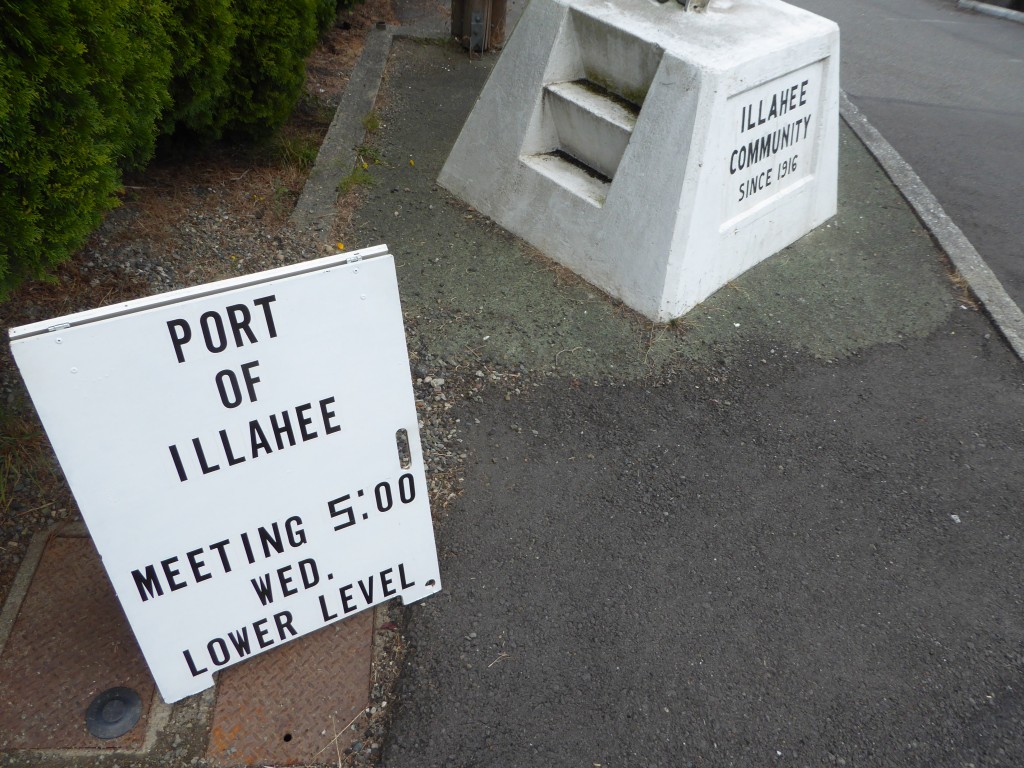 Big Squid.  Just before the cold snap hit with its 20 degree temperatures, squid fishing was good and the squid were big.  It was so good the seals were hanging around at the dock evidently enjoying them also.  The low temperatures and the cold north wind kept all but the hardiest squid fishermen away this past week.