Preserve Fire.  CK Fire Fighters responded at 12:50 today (2/2/17) to a Preserve fire somewhere between the Amphitheater and Compass Circle.  We will be checking the area out tomorrow.  This is likely the same area where other fires have been set and has become a major concern.  Any ideas on catching the person?  The photo below is of last summer's fire.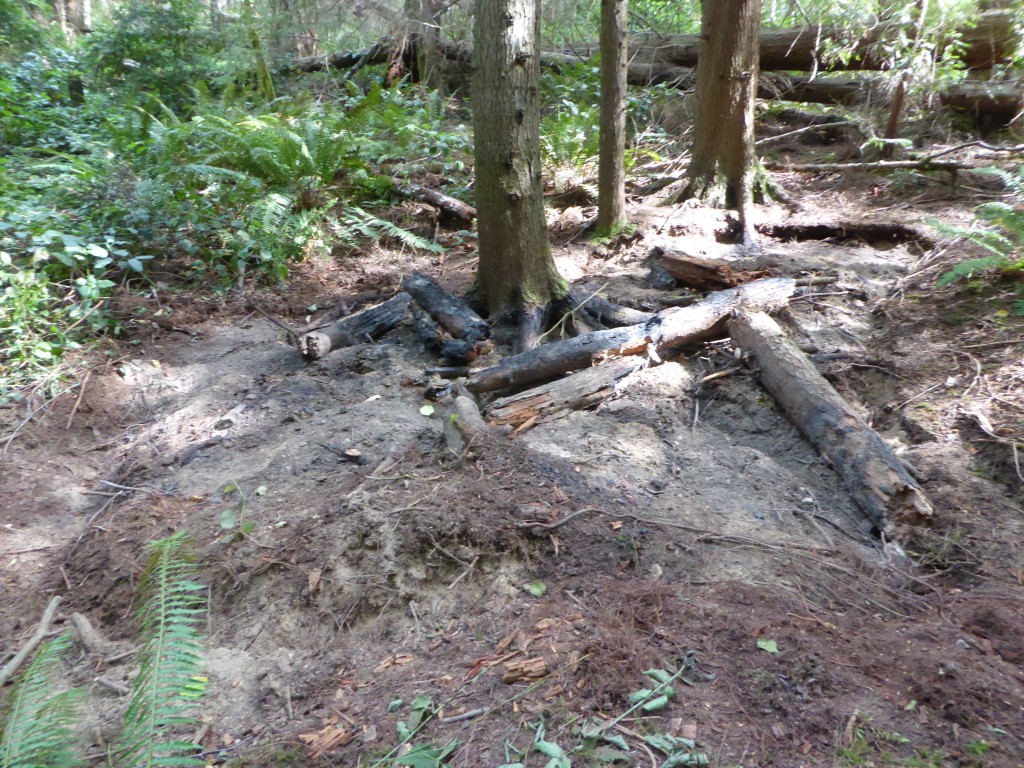 Bird's Nest Fungi.  Thanks again to Chris who captures some amazing photos in the Preserve, and tells us about them.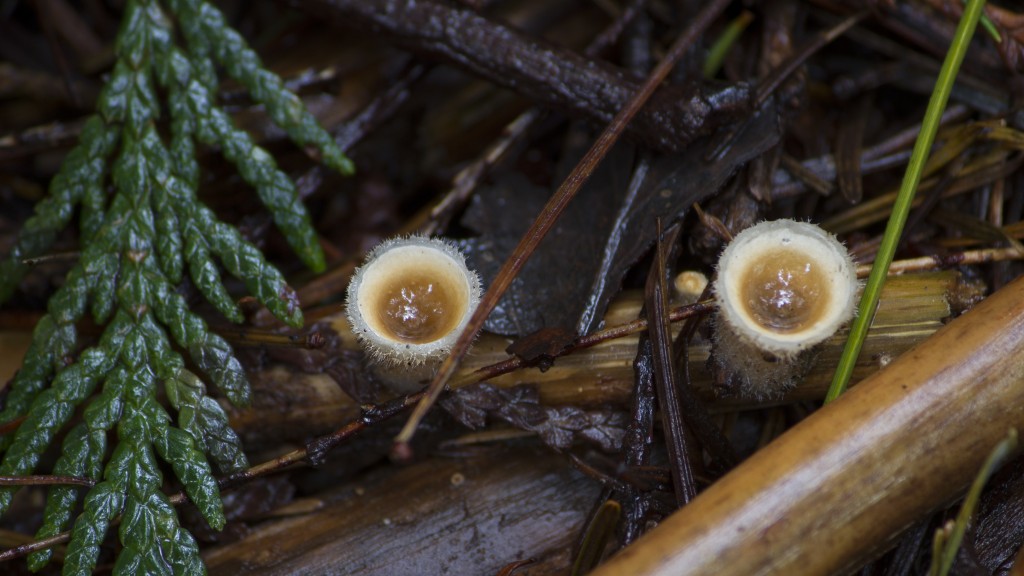 Found these little fellas in the Preserve right next to the trail near the golf course. It appears the spores, or "eggs" have already been ejected by recent rains. From Wikipedia: "The Nidulariaceae ('nidulus' – small nest) are a family of fungi in the order Nidulariales. Commonly known as the bird's nest fungi, their fruiting bodies resemble tiny egg-filled birds' nests. As they are saprobic, feeding on decomposing organic matter, they are often seen growing on decaying wood and in soils enriched with wood chips or bark mulch; they have a widespread distribution in most ecological regions.
KPUD Stream Monitoring.  The Kitsap Public Utility District (KPUD) is monitoring the flows in the North Fork of Illahee Creek for the county to determine the effect of their upstream stormwater projects.  The area north of McWilliams Road is where the major stormwater surges come from and the projects, past and future, are designed to help mitigate the surges so we don't see the brown silt laden water out in the bay after storms, as shown in a photo in the last Update.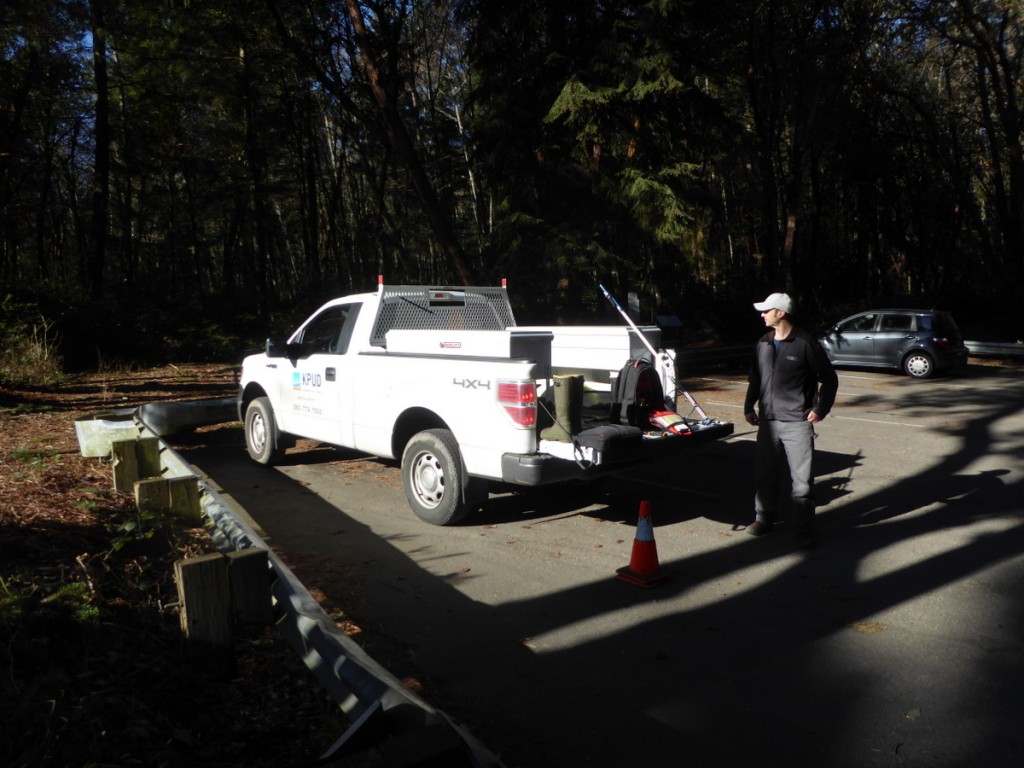 Work Party Coming.  In a couple of weeks this pile of wood chips, and other piles, should be covering trails after a visit from the Washington Youth Academy (WYA), planned for 2/17/17.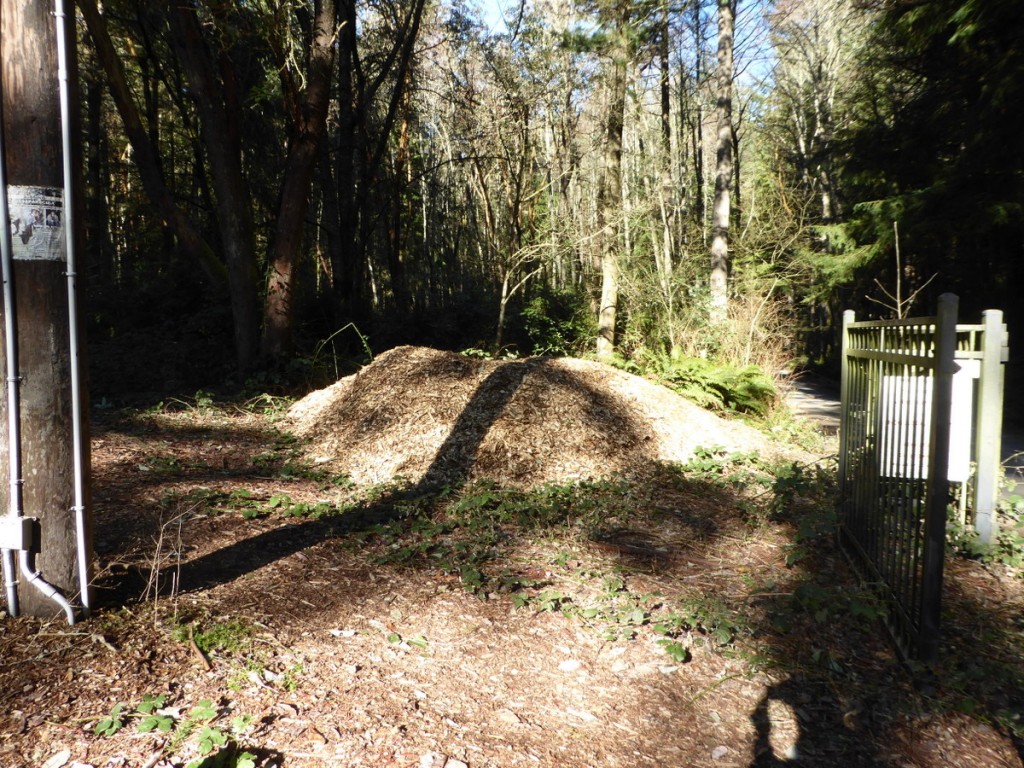 RV Camping Concerns.  Thank you for the many comments about RV camping concerns, specifically about a RV with a blue strip, that is seen often in both the Almira and Thompson Lane parking lots.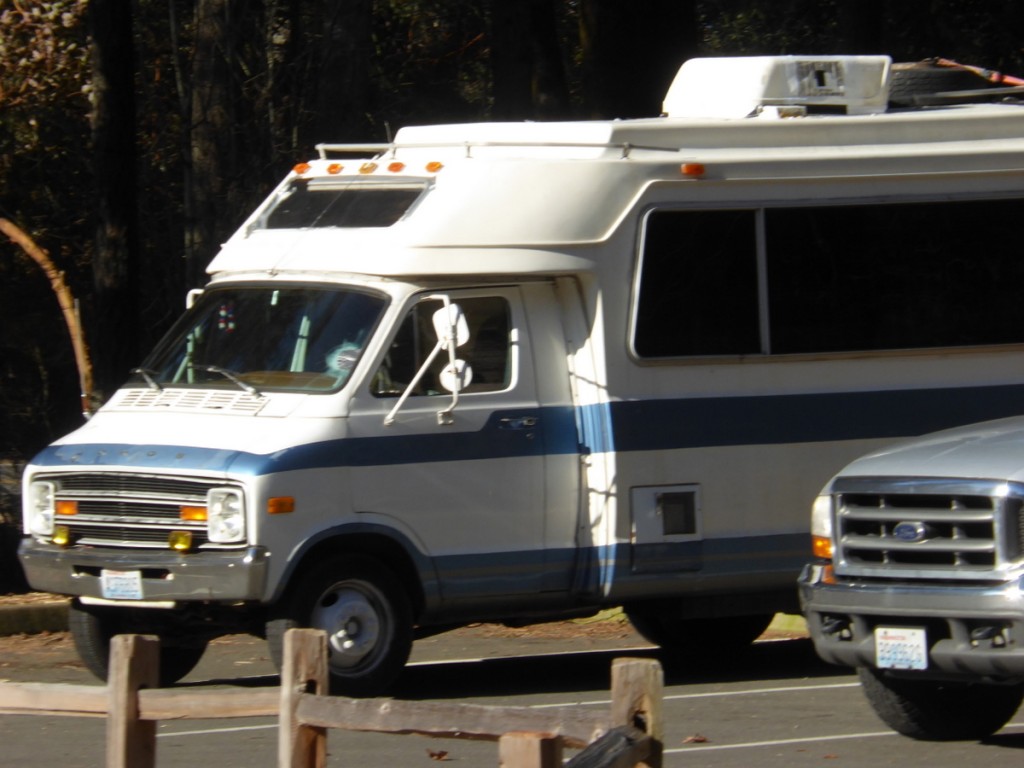 Overnight parking is prohibited according to posted signs.  The following statement was passed on to those concerned:
Neither overnight camping in the woods nor vehicle camping in a parking lot are allowed at Illahee Preserve.  Kitsap County Parks are open during daylight hours only.  Overnight parking in Kitsap County Parks is not allowed.  In the event car-camping is identified at Illahee Preserve we ask you call 911 with vehicle description & license number, share your observation of overnight camping, and request an officer make a welfare check on the occupant(s).  We welcome your assistance in maintaining a safe and healthy environment at Illahee Preserve. 
Roadway Cleanup.  Many thanks to the county for helping to cleanup local roadways!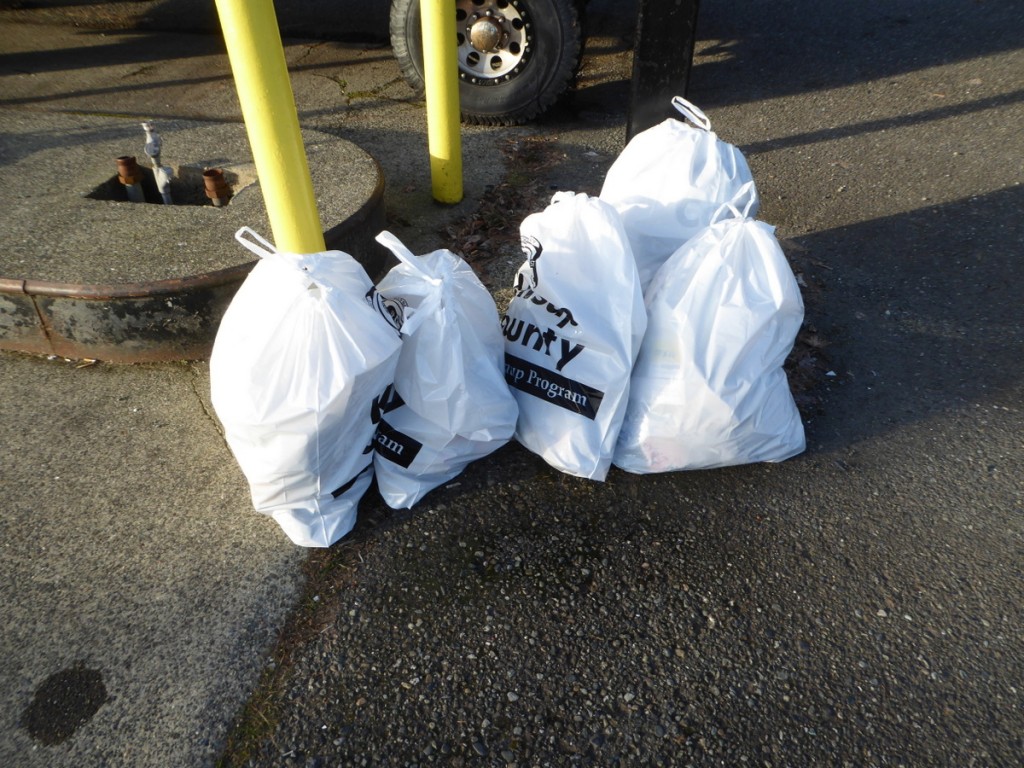 Waterway Update.  A few weeks ago a small gray whale going north passed through Illahee.  Also nearly every day a group of sea lions passes through traveling south.  This fall they were seen catching salmon along the way.  Also, seals have been blamed for poor squid fishing at the dock.  An interesting recent article in the Kitsap Sun noted the problem with salmon predation.