Preserve Photo.  Thanks again to Chris for the following photo and comment: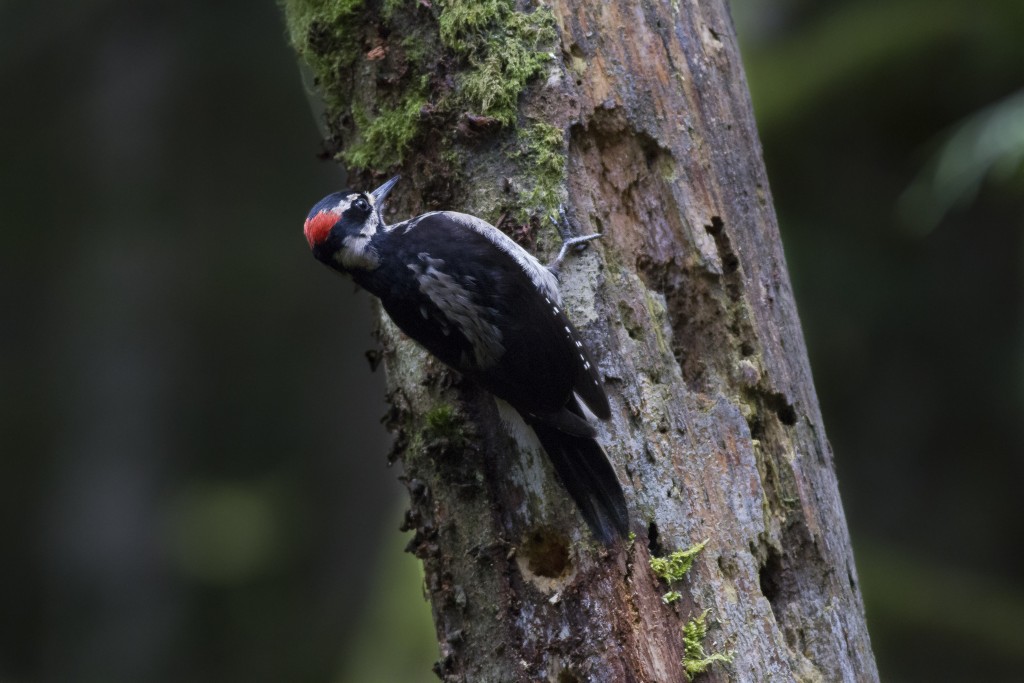 I had another great walk through the Preserve this morning and was lucky to snap a shot of a Hairy Woodpecker! The Preserve has some of the best woodpecker habitat that I've seen in this area. Its easy to spot at least one of the five different species that take advantage of the many standing dead trees all year round. Species of woodpeckers I've observed and photographed in the Preserve include: Pileated, Hairy, Downy, Northern Flicker, and the Red-breasted Sapsucker. I'm no expert so any corrections are welcome.
Accident Results.  Ocean View was closed by the Illahee Store this morning (Sunday 2/26/17).  Evidently someone hit and broke off the power pole last night or this morning and left part of their grill.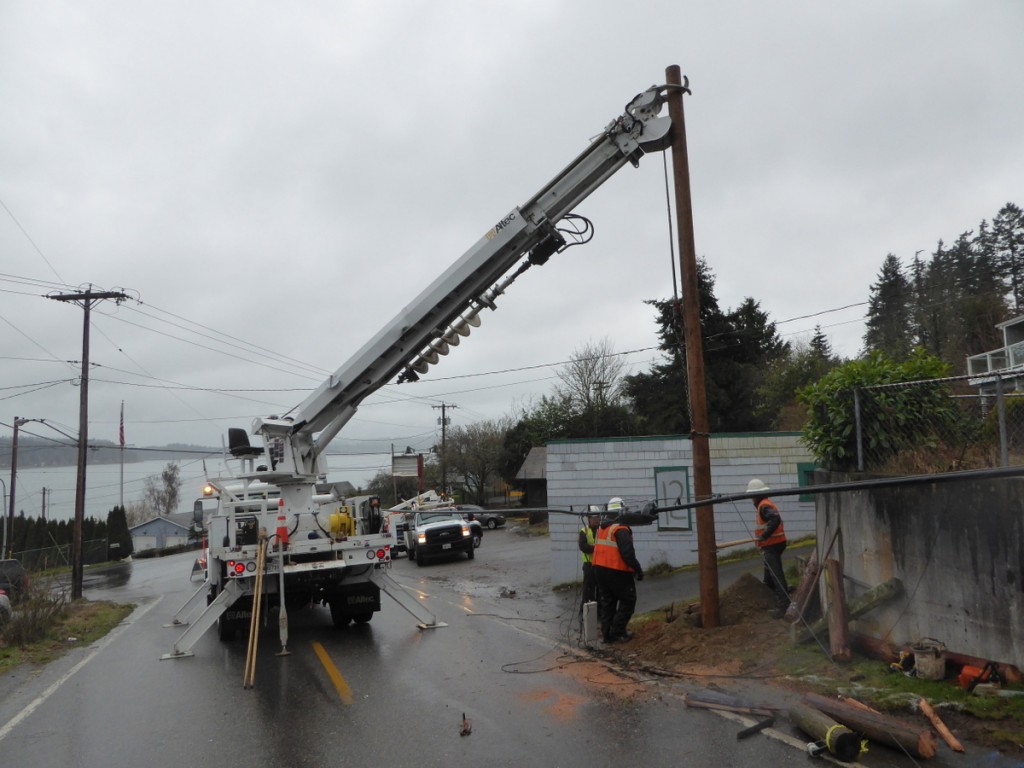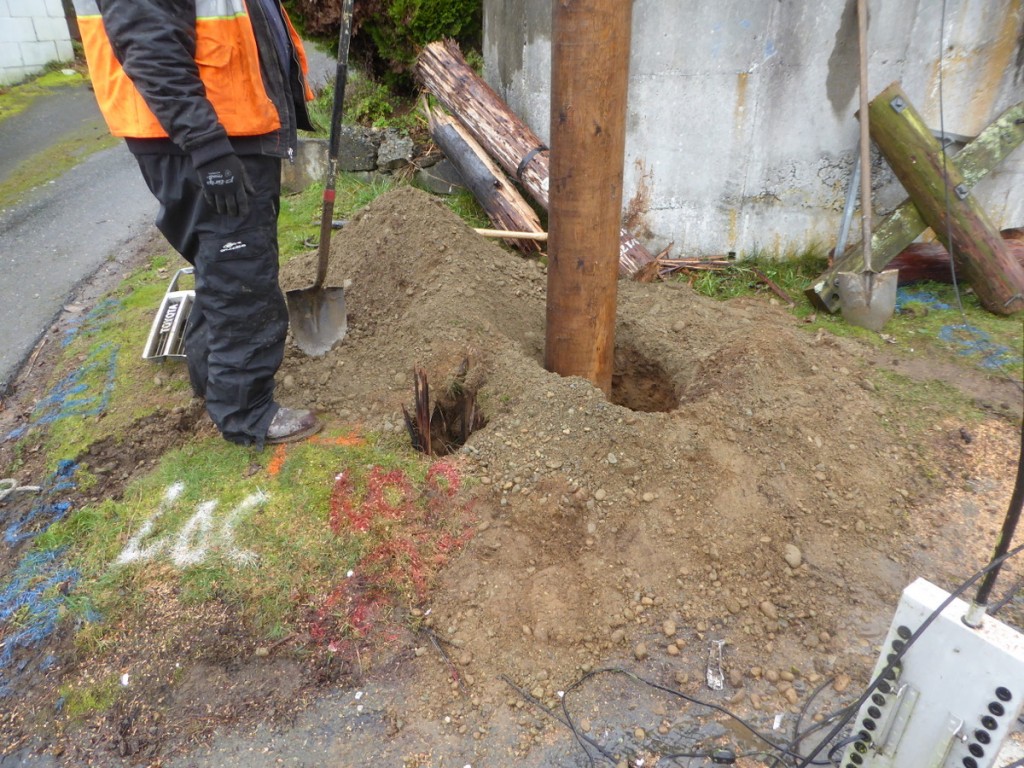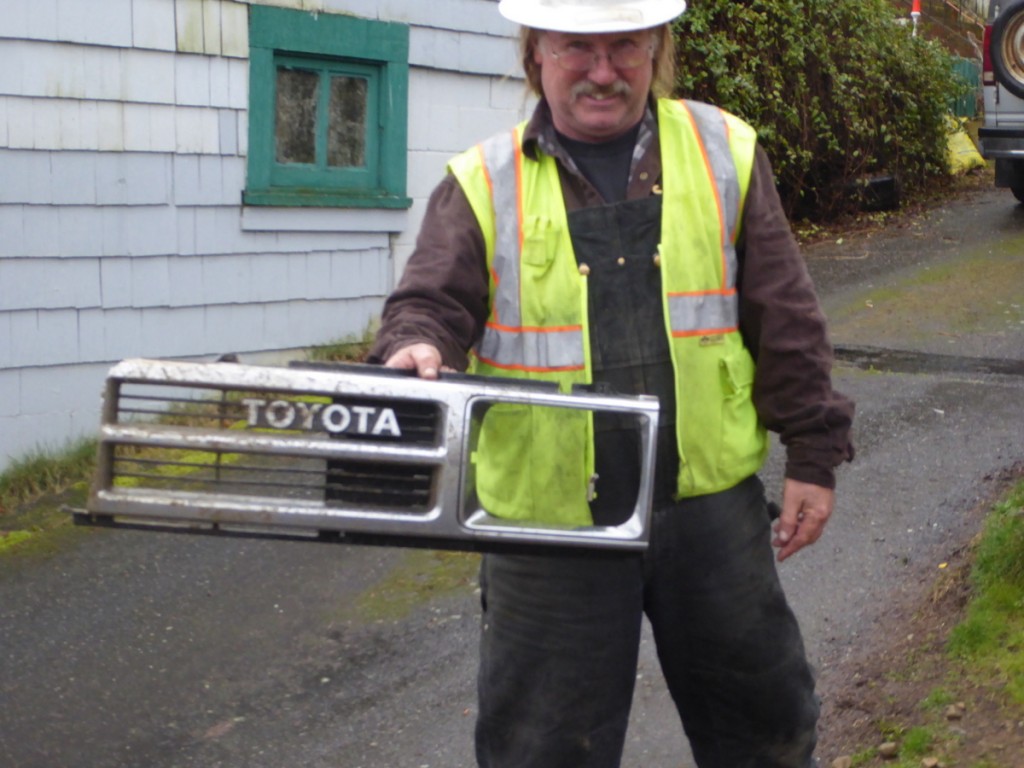 Goose Identified.  Thanks to Paul for the following identification of photo of the goose in our last Update.  We saw this goose with a possible mate so it will be interesting to see what features might come from any second generation goslings.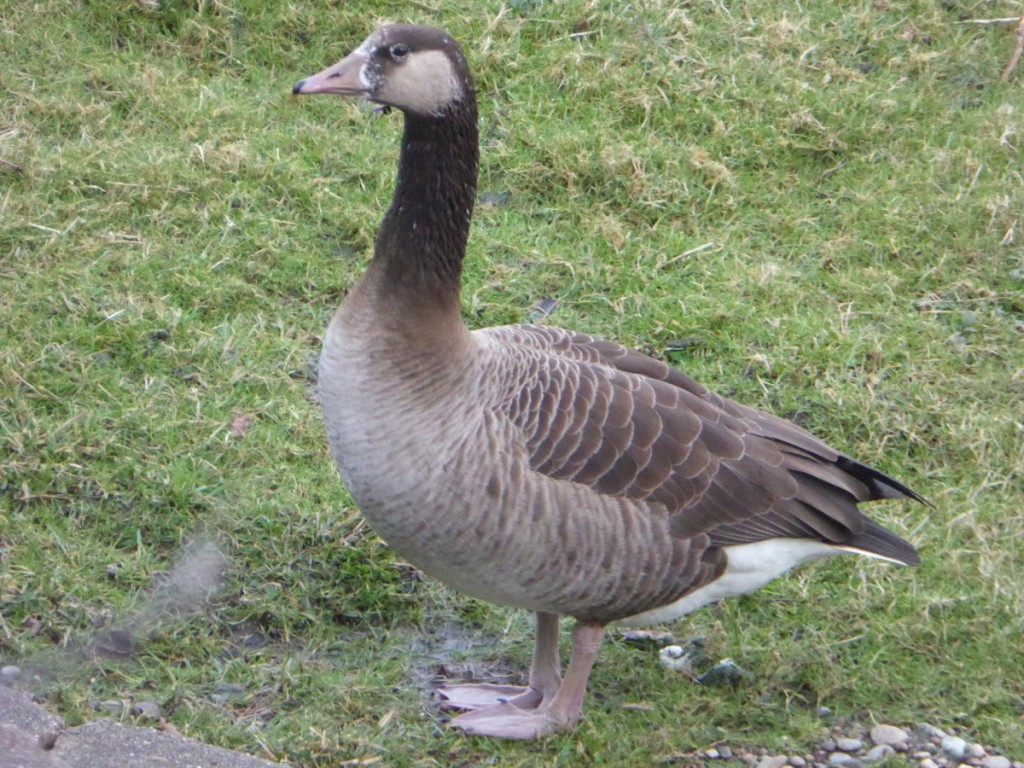 The goose in your photo is a hybrid Canada goose X greater white-fronted goose.  Note the diagnostic white margin around the base of the bird's bill.  The white-fronted goose derives its name from that white band.  Canada geese and greater white-fronted geese are often seen migrating together in the same flock.  Spring arrives, hormones rage and mistakes occasionally happen … even among geese.  Nice photo.
Olympia Oyster Source.  And thanks to Joanna for noting where our Olympia Oysters may be coming from.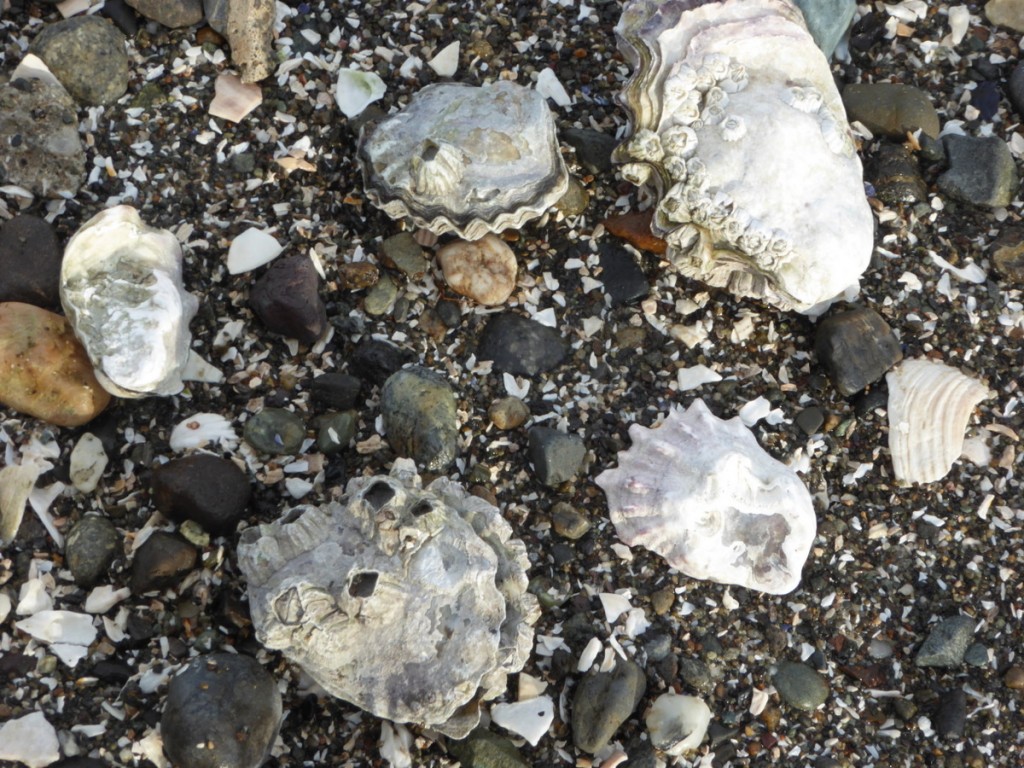 Yay for the Olympias.  We have been growing them in bags on our property.   I am very hopeful that spawn are escaping and colonizing all the areas where fresh water trickles down to the sound,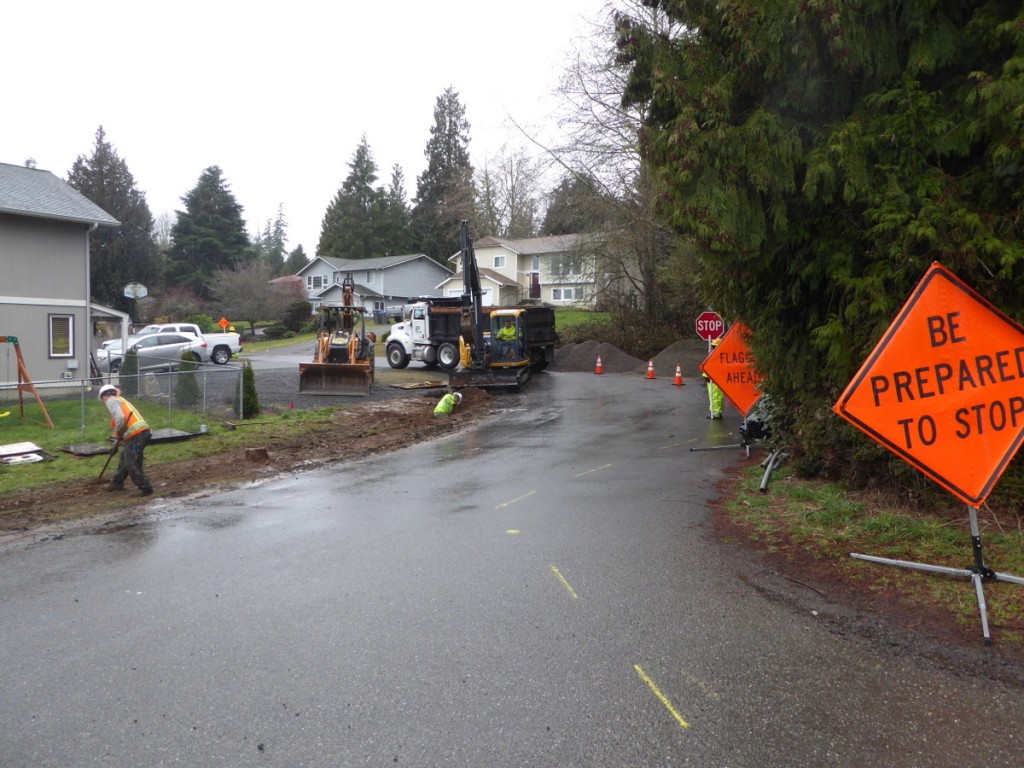 Port Gamble Logging.  A few weeks ago we noted the Stream Stewards class put on by WSU Extension and then attended their field trip on Thursday of Port Gamble Heritage Park.  Selective logging is being done with some amazing logging equipment.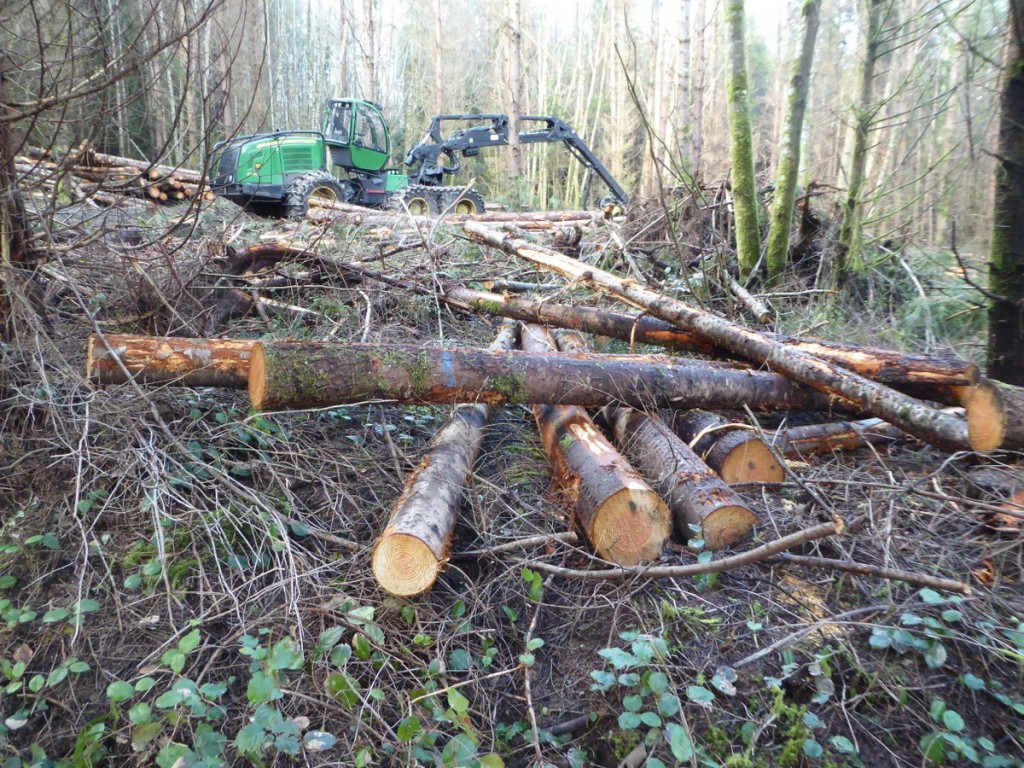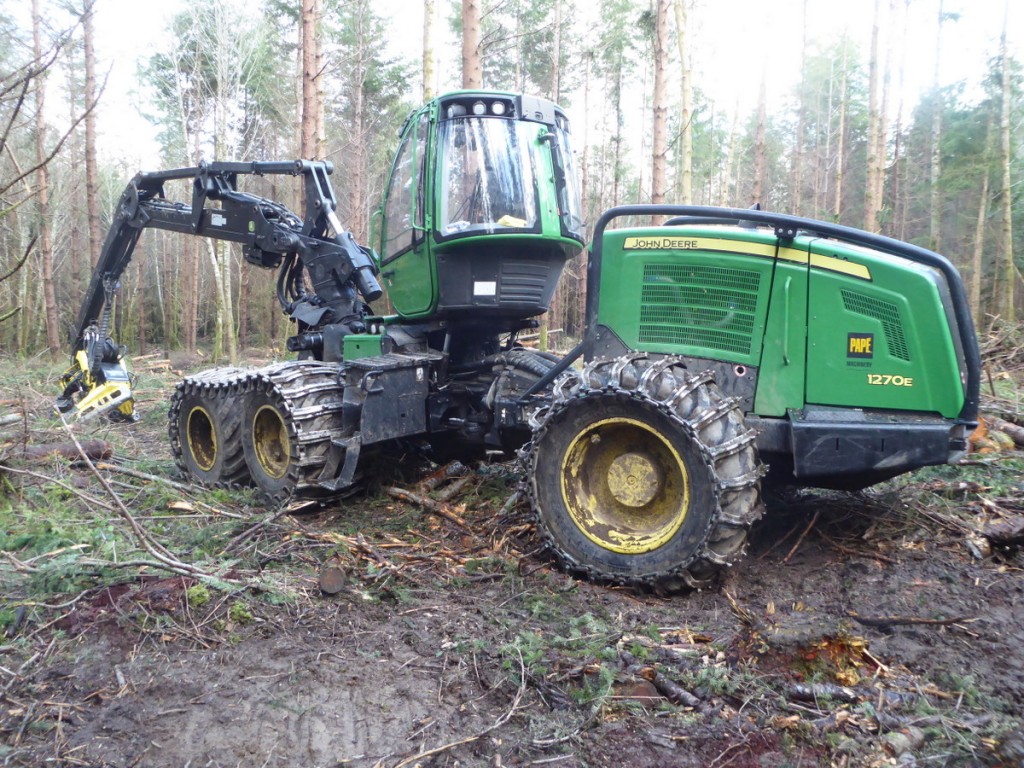 Illahee Preserve Trails.  There are some great well maintained trails in the Preserve because of the Rotary and Washington Youth Academy.  This low wet spot was covered with rocks during the last work party.  Another work party is scheduled for March 17.  The next photo shows a future trail area not yet open.