Water Main Break.  Today, 3/25/17, about noon a major rupture of a 6″ water line occured just south of the intersection of Ocean View Blvd and Illahee Road.  By the time we got there the water line was in the process of being closed.  It had to be done slowly in order to prevent water hammer and further damage to the system.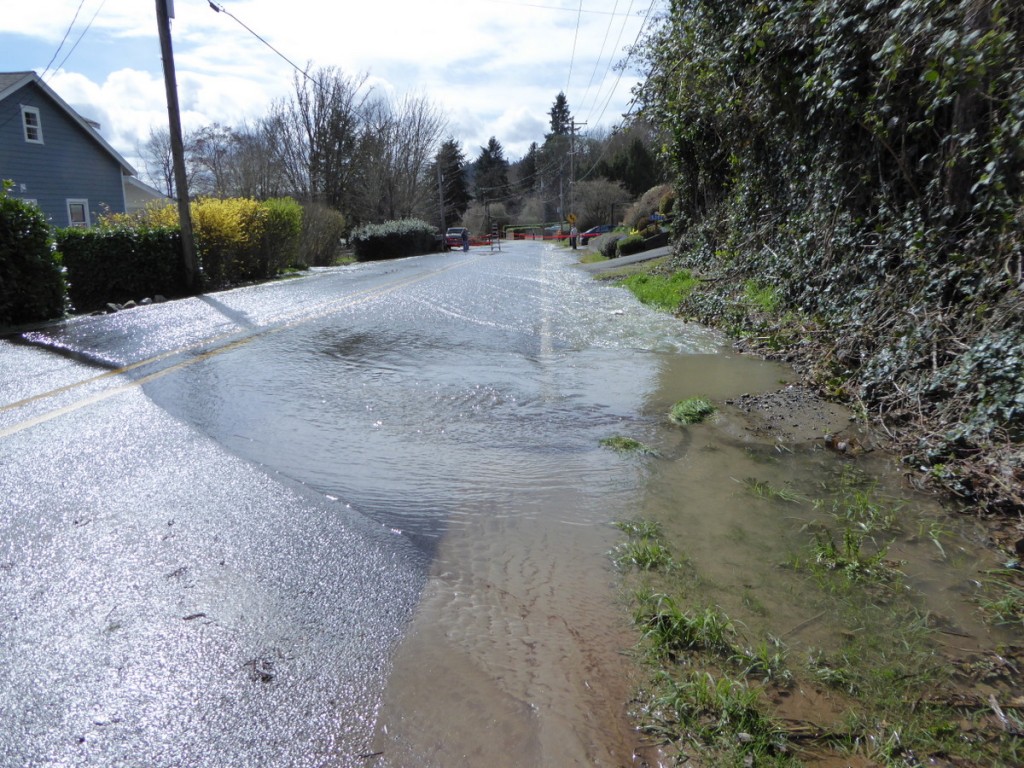 Road Closed.  The closed road meant driving to State Route 303 to travel around the break, a trip of about 7 miles, as there are no parallel routes to detour traffic in that area.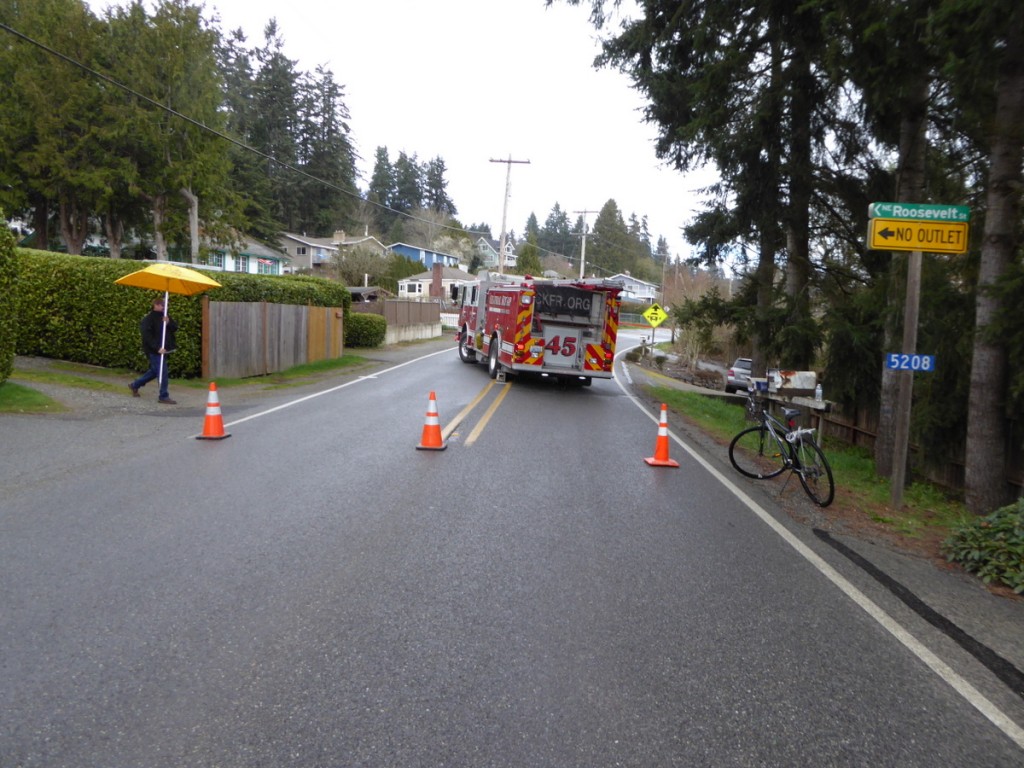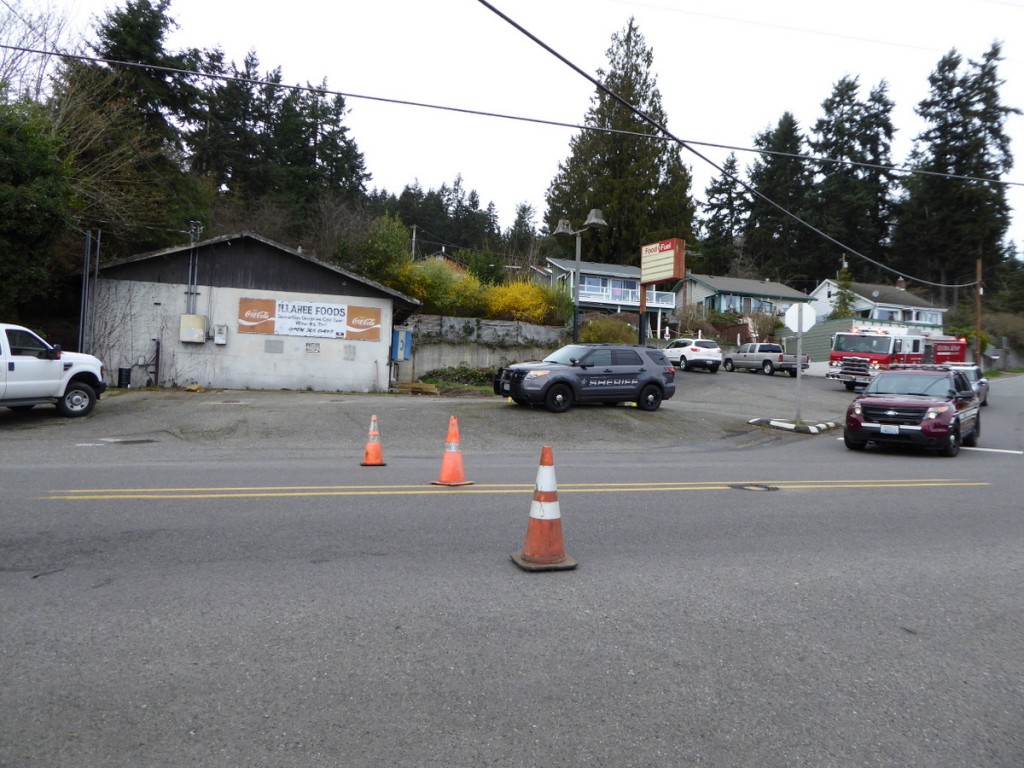 2″ Line Break.  In addition to the main line break, a 2″ line broke just above it, that had to be repaired before work could be done on main line.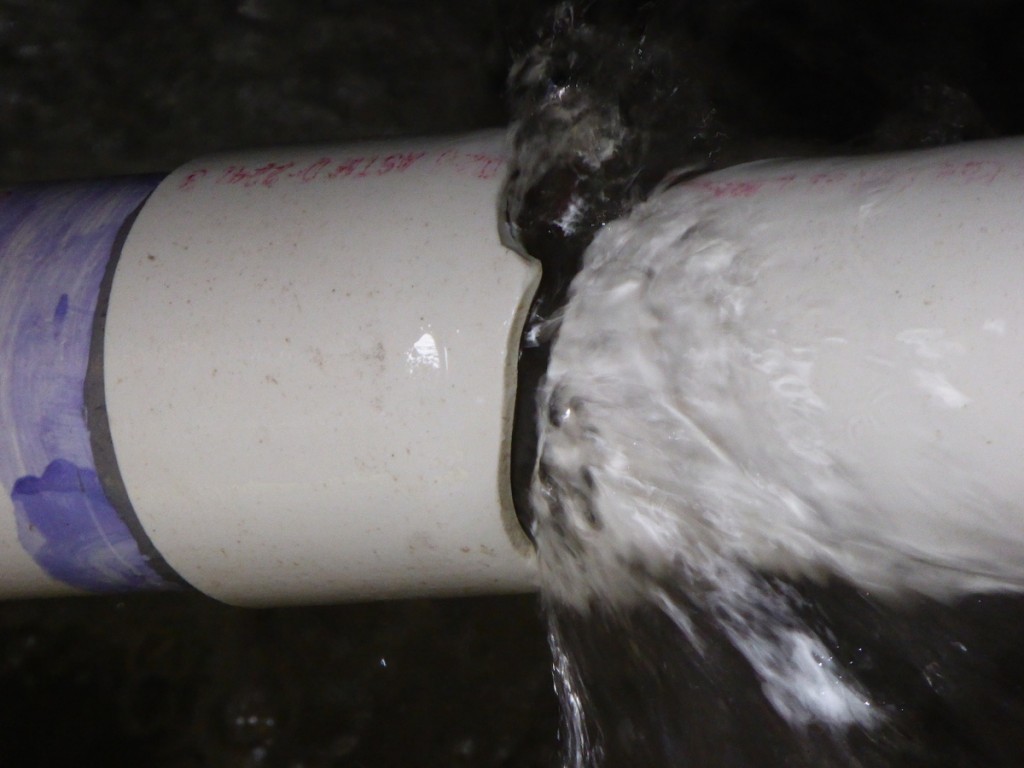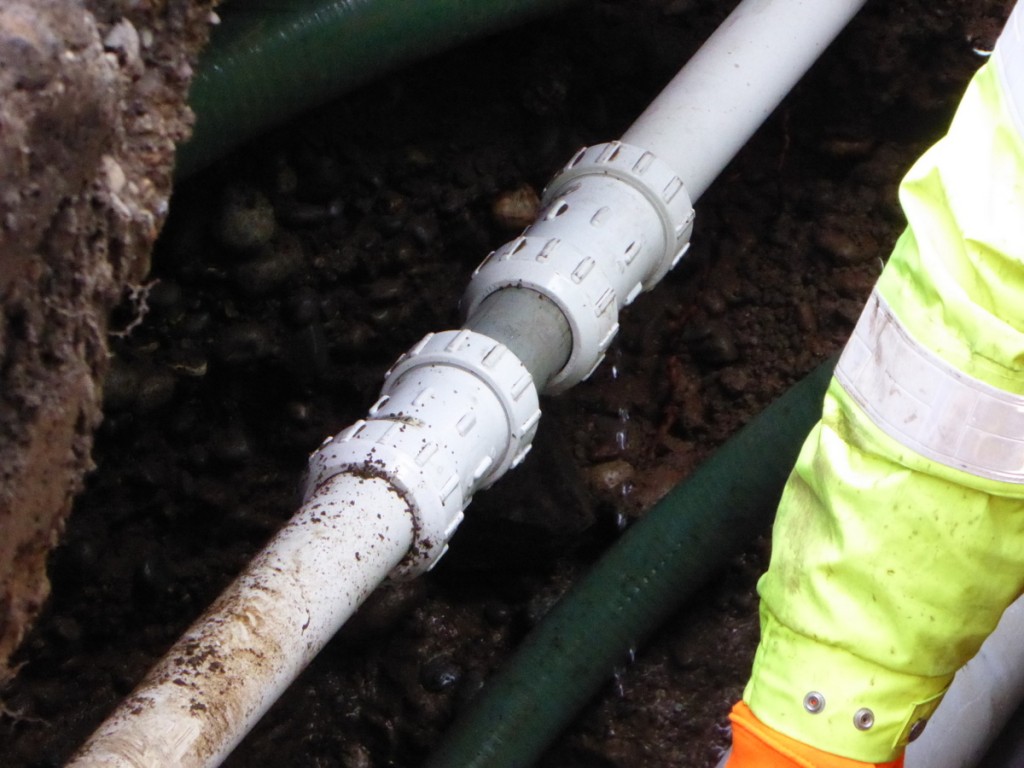 6″ Line Break.  Underneath the telephone (black pipe), power (gray conduit), and gas (yellow pipe) lines was the 6″ water main the burst (not visible), making an otherwise simple repair much more difficult, and time consuming.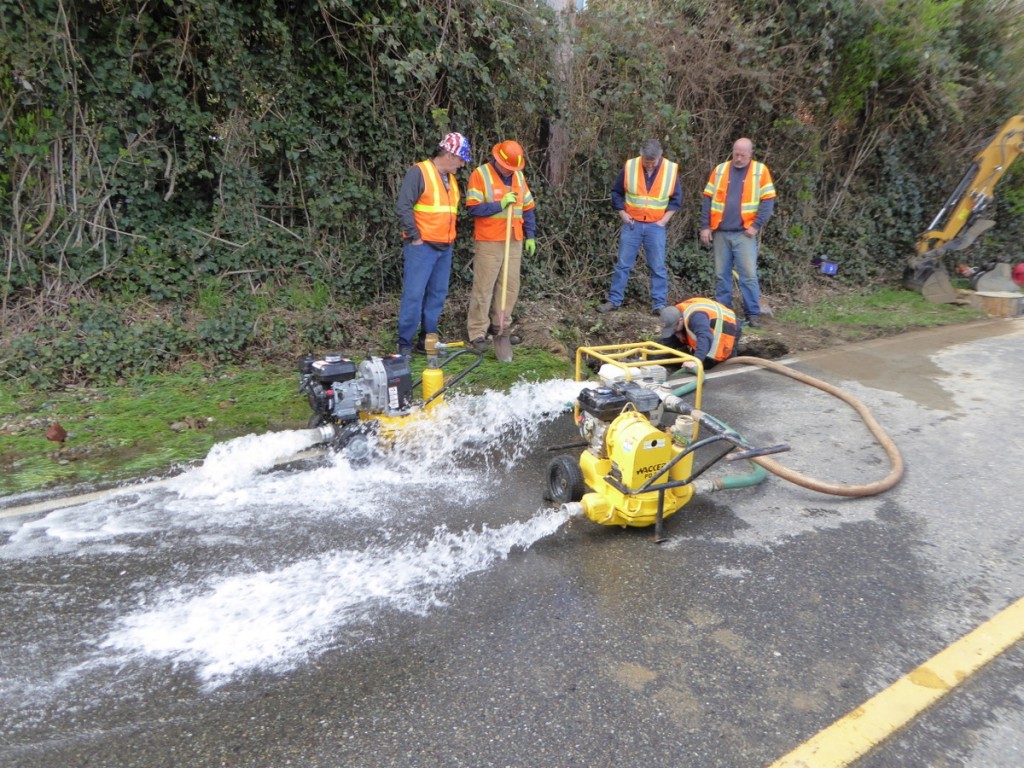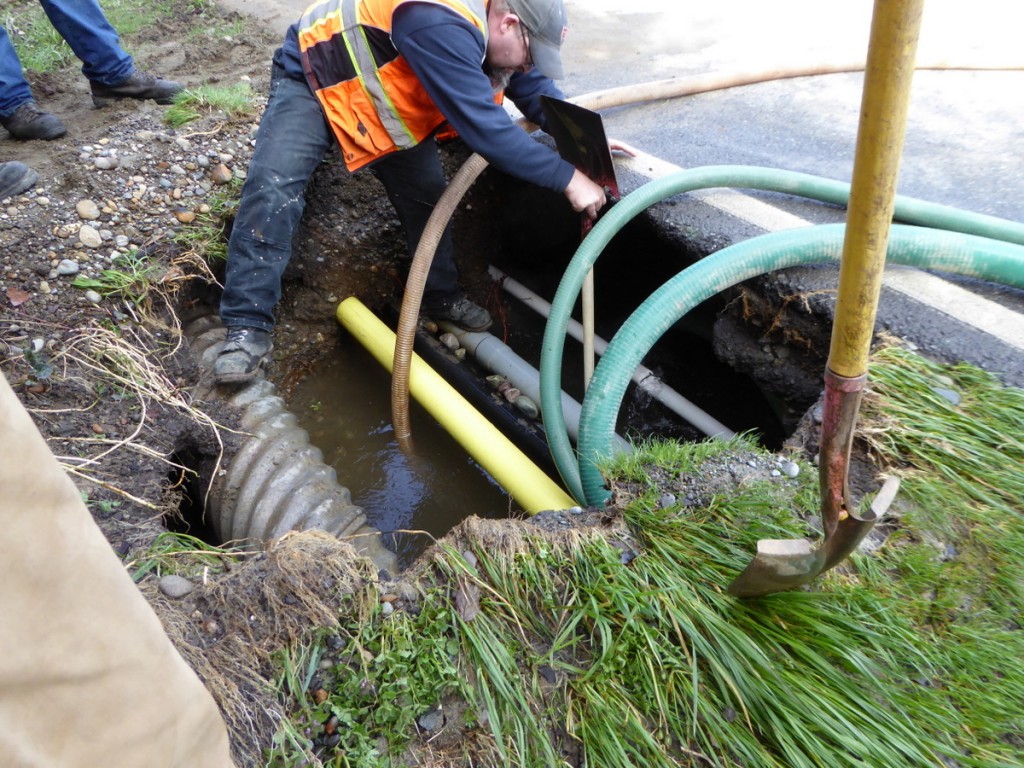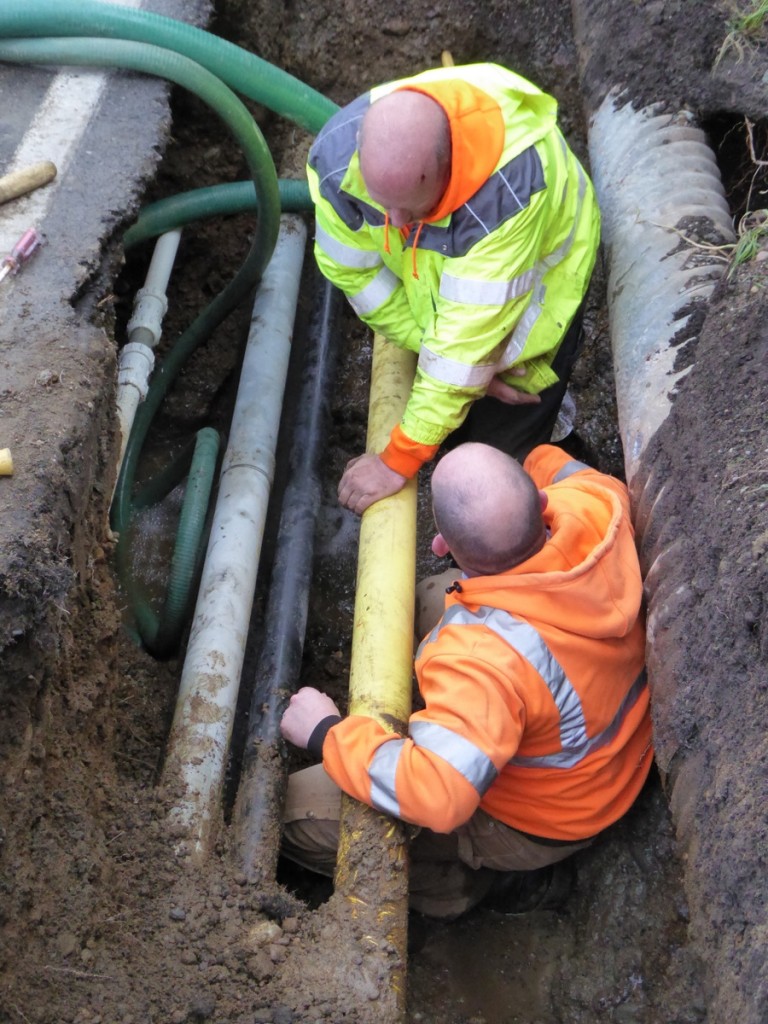 Downstream Damage.  Some of the damage to homeowners downstream was significant.  North Perry Water contacted their insurance agency and they had workers out helping clean up in a matter of hours.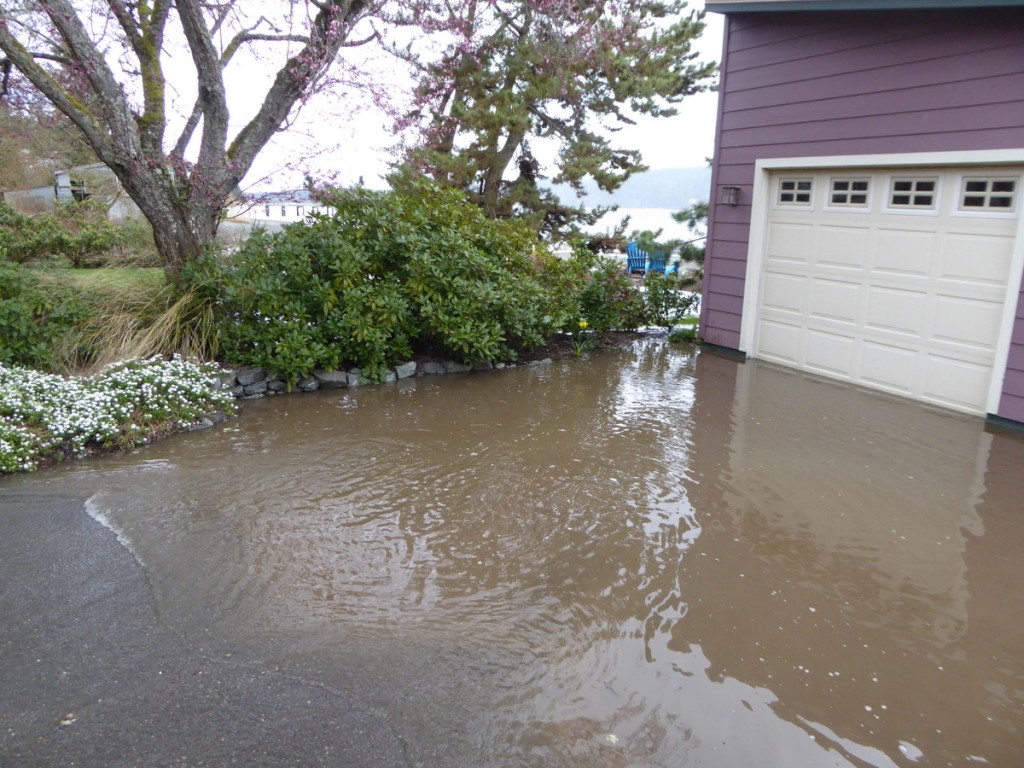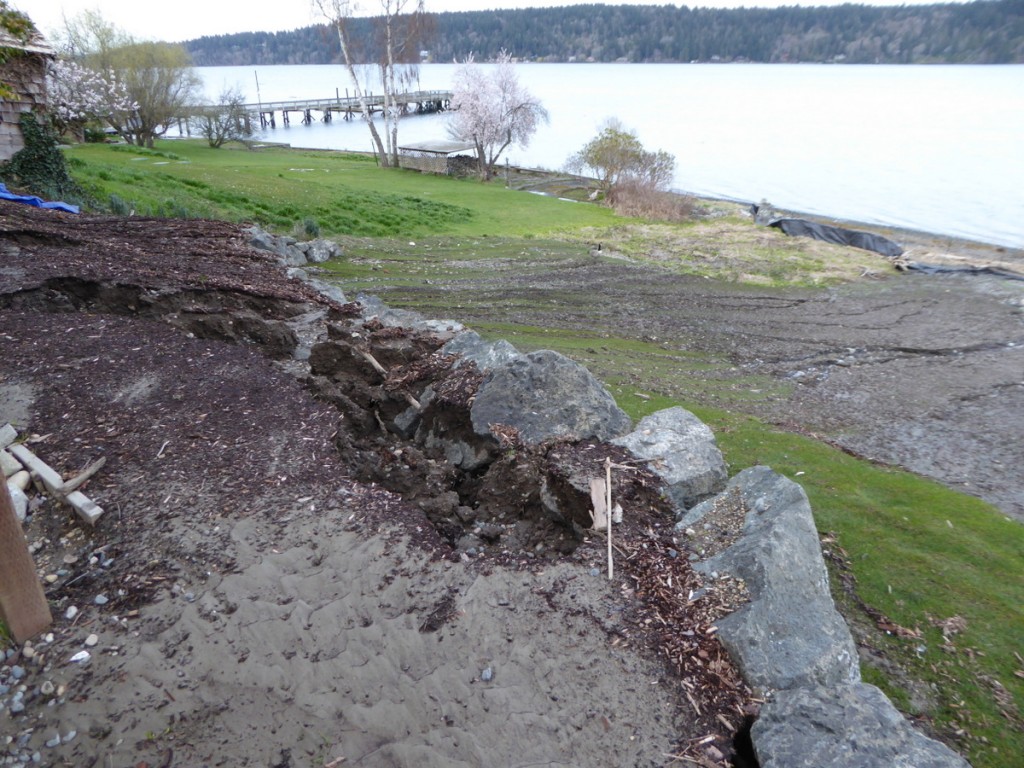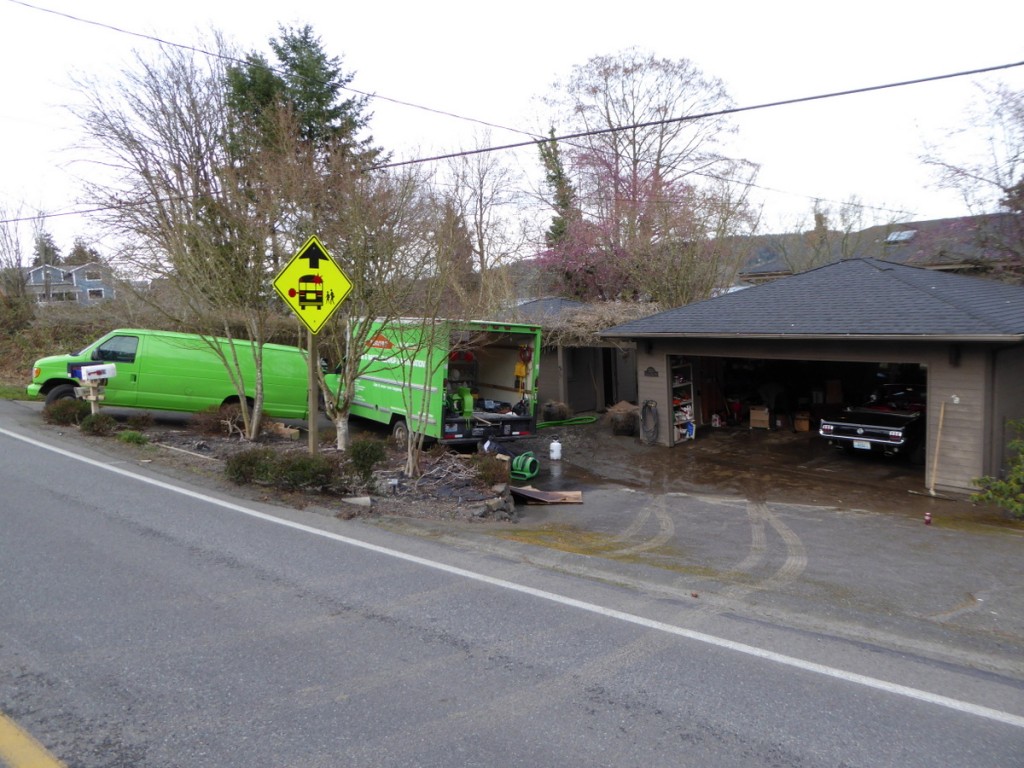 Water Restored.  As we write this water has been restored.  Thanks to North Perry for their quick response in handling the break!
Facebook Coverage.  And thanks to the Facebook posters for their coverage!