Photos.  The skunk cabbage photo will be explained further in the wetland section.  The rabbit is a first for me during a walk today in Illahee.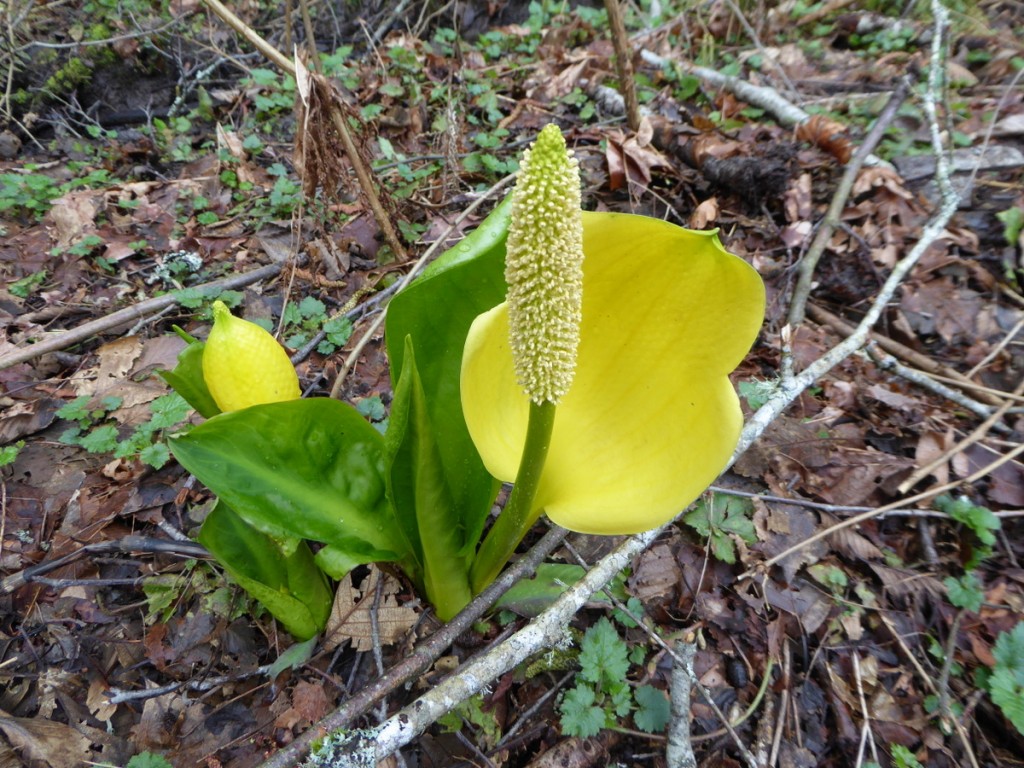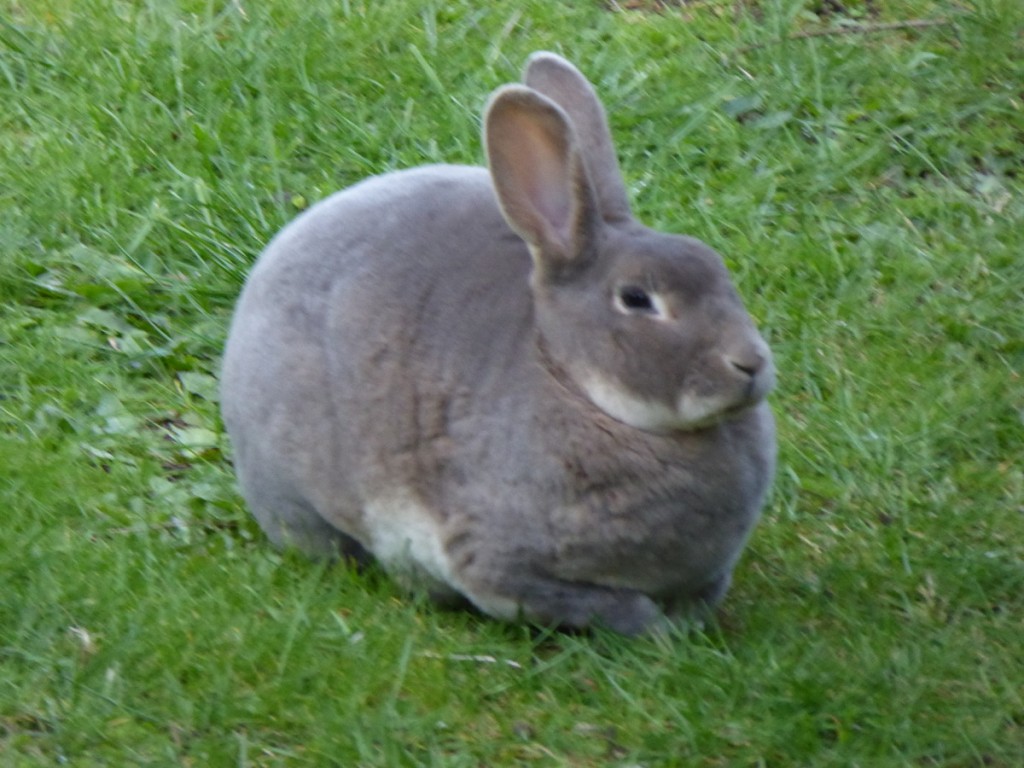 Road Patch.  After the water main break was fixed and the hole filled and the road patched there is little evidence of Saturday's excitement that closed Illahee Road.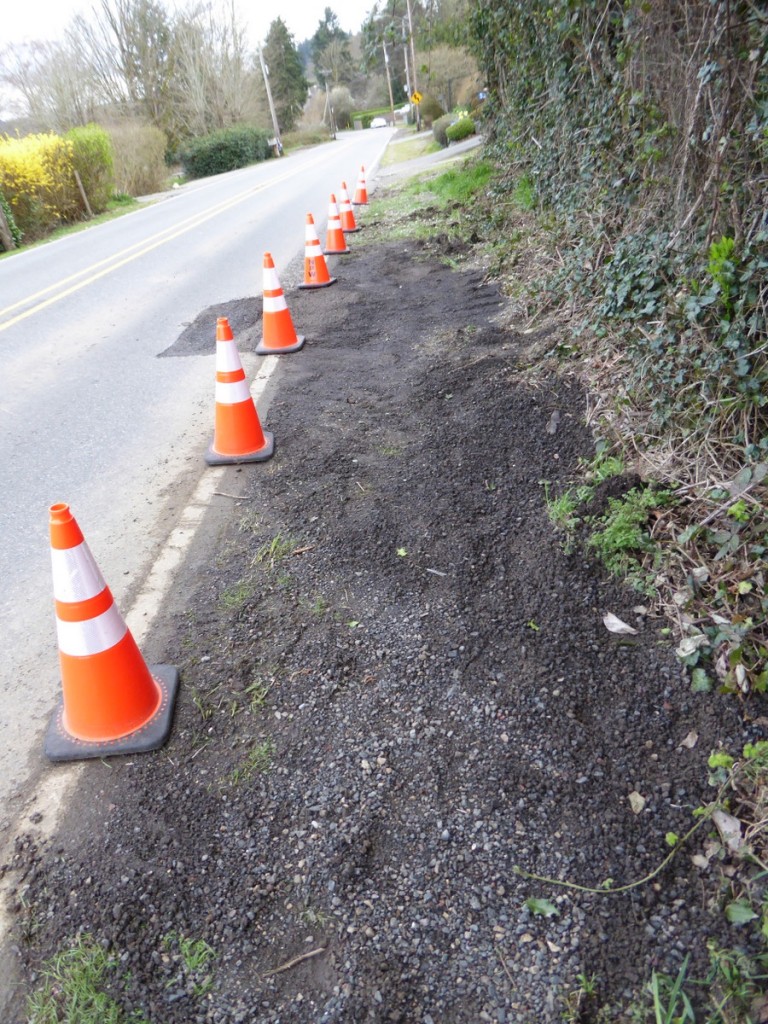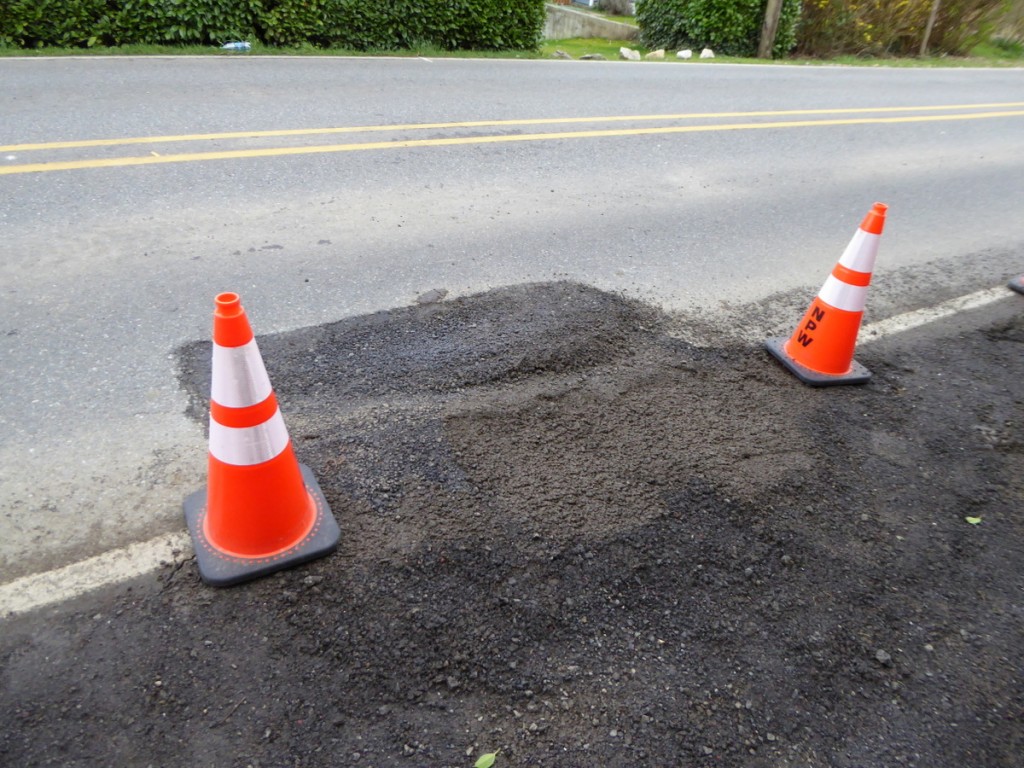 School Street Utility Work.  School Street also had a water break earlier this year as buried power lines were put into conduit.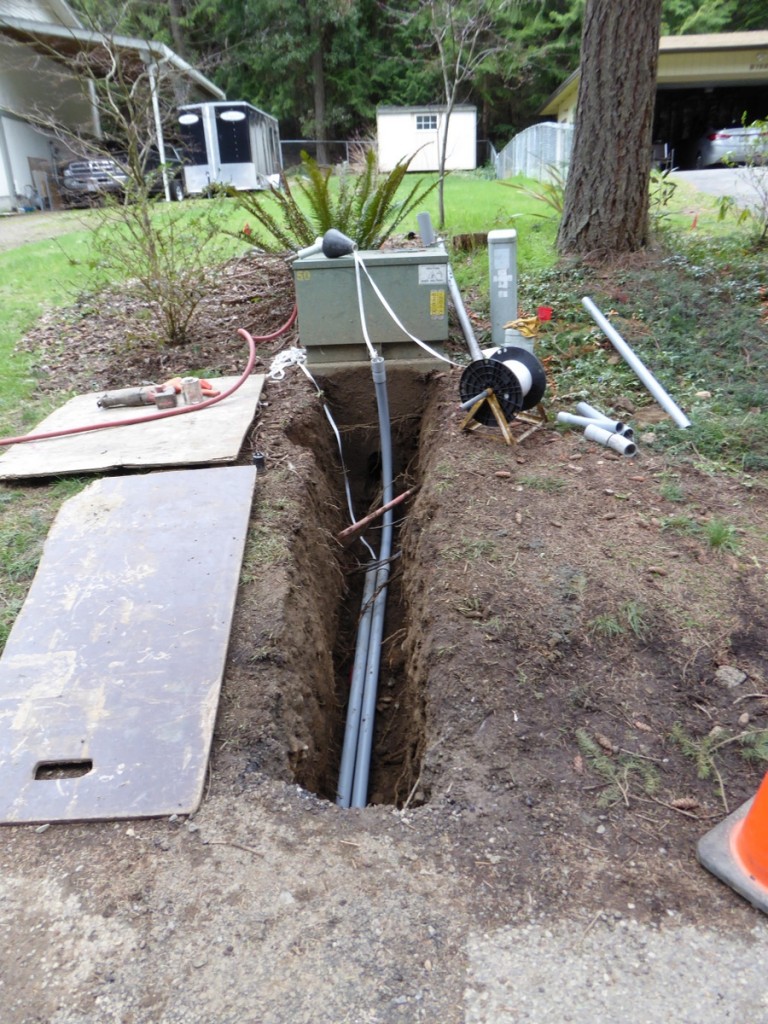 State Park Wind Damage.  Thanks to Cliff who emailed these photos on March 18th showing wind damage at Illahee State Park.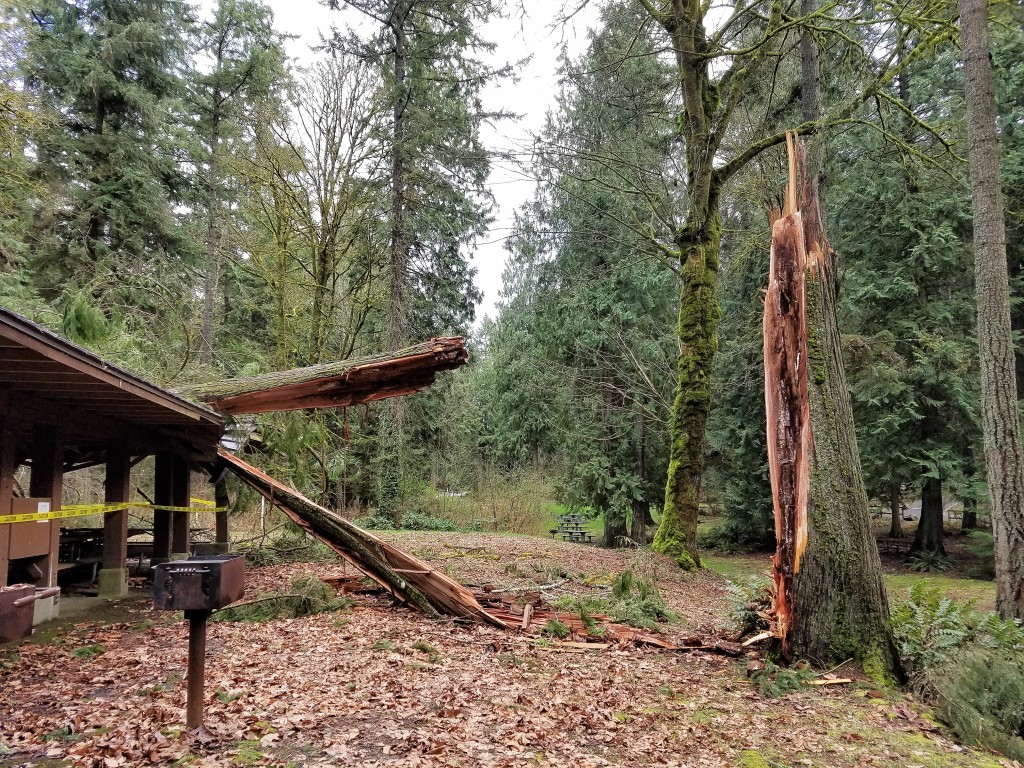 Critical Areas Ordinance Meeting.  On Thursday (3/30/17) the public will have an opportunity to hear a presentation on the proposed Critical Area Ordnance draft.
Wetland.  The Illahee Preserve has an amazing wetland complex along State Route 303.  Many have asked why the nearly 40 acres around the Park & Ride were never sold off like the acreage containing Fred Meyers, Lowes, United Storage, and the former Eastside Auto Wrecking Yard.  The reason is the area is a wetland complex containing the headwater streams of Steele Creek, and a Critical Aquifer Recharge Area (CARA).  The streams go into culverts under the Park & Ride, McWilliams Road, and Walgreens, which keep them from being fish bearing, but nevertheless important as critical areas.  The area is so impressive from a wetland perspective it has been suggested that a trail and observation platform be built for public access and observation.  The photo below shows insects attacted by the smell of the skunk cabbage.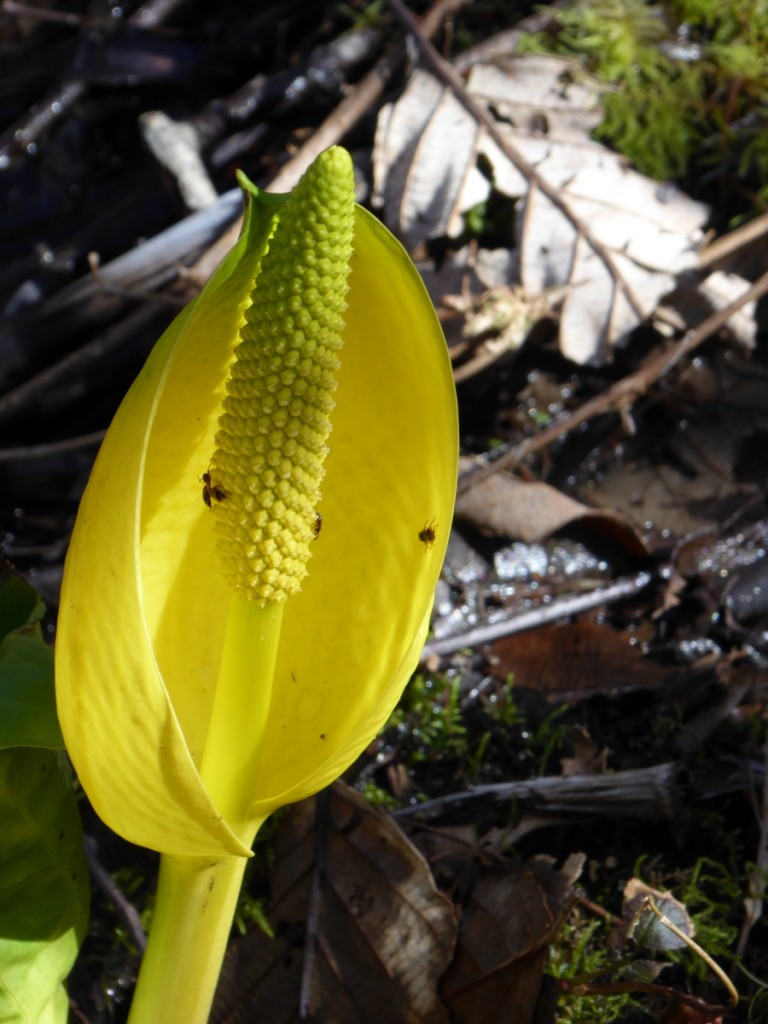 All Secure Storage June Hearing.  The headwater streams and wetland area are next to the location where the All Secure Storage project is proposed (red center square).  The SEPA Hearing is currently scheduled for June 22, 2017.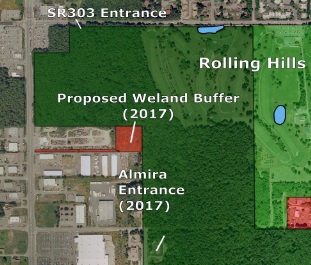 10 Years Unresolved.  The SEPA appeal was filed nearly 10 years ago (5/7/07) and still hasn't been resolved.  The issue was first undisclosed streams and wetlands, which resulted in the Hearing Examiner at the time stopping the hearing after the Department of Ecology's Western Washington wetland expert issued his report during the hearing, noting the adjacent stream and wetlands.  The Illahee Preserve Stewards had presented a photo album during the hearing, but it wasn't until a recognized expert issued an official report that the Hearing Examiner realized there really was a stream and wetland of significance.  The project made the front page of the Kitsap Sun several times in the early years.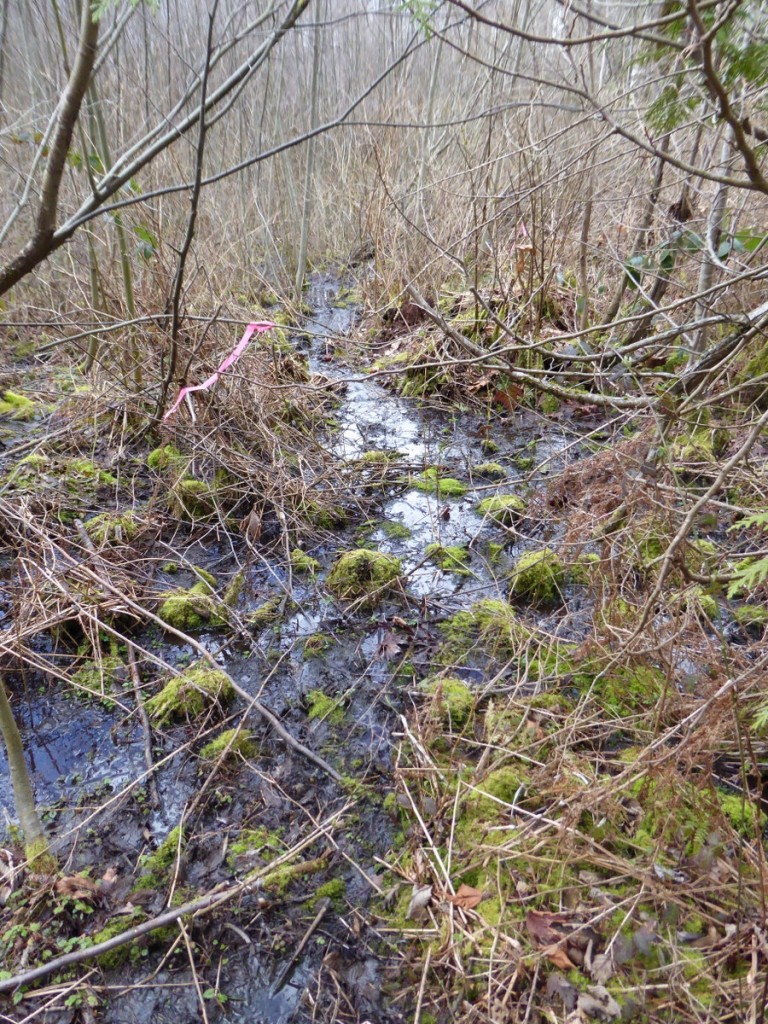 Possible Resolution?  We bring this up because the Illahee Preserve Stewards approved a resolution last week, that was presented to the county's Non-Motorized Facilities Citizen's Advisory Committee that also met last week.  It is past time that this issue be resolved with the state and county taking the lead.  The Preserve Steward's resolution states how this could benefit all the involved parties.