Heritage Film Series.    This Friday, 4/14/17, at 7 pm the Harbor History Museum in Gig Harbor will show two local area films, "Buried in Sawdust for 50 Years" and "Illahee – Saving Puget Sound One Watershed at a Time".  http://harborhistorymuseum.org/events/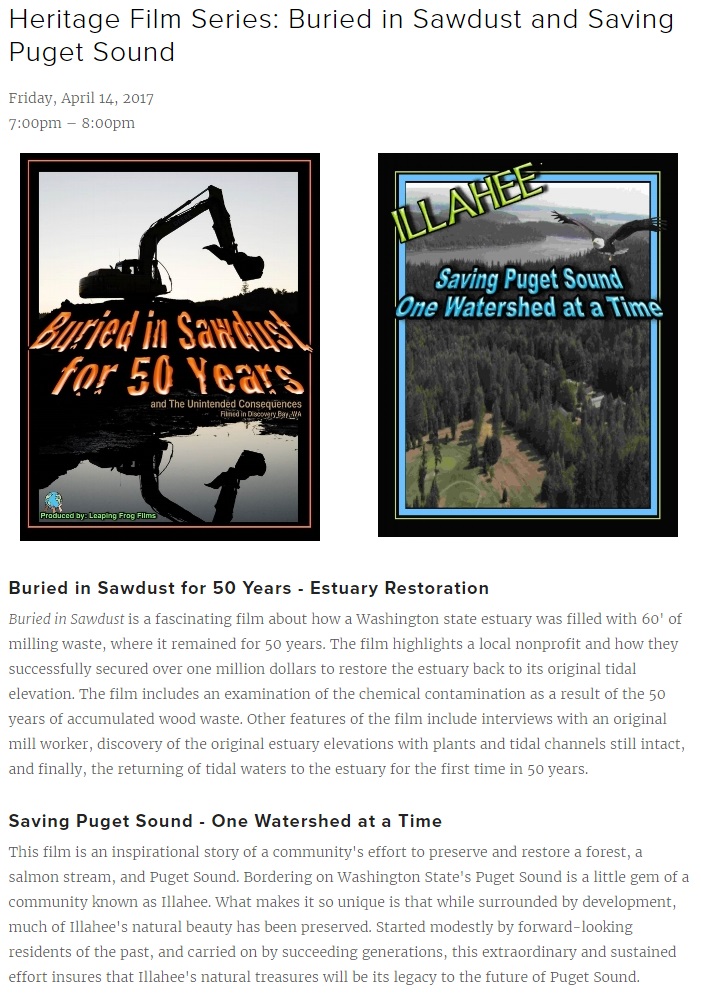 Filmmaker.  One of the reasons Shelly Solomon was chosen as the filmmaker for the Illahee film was because of the quality and artistic presentation of the Sawdust film.  This is a good opportunity to see both films.  The Friday evening showings will include a Q & A with Shelly and complimentary refreshments.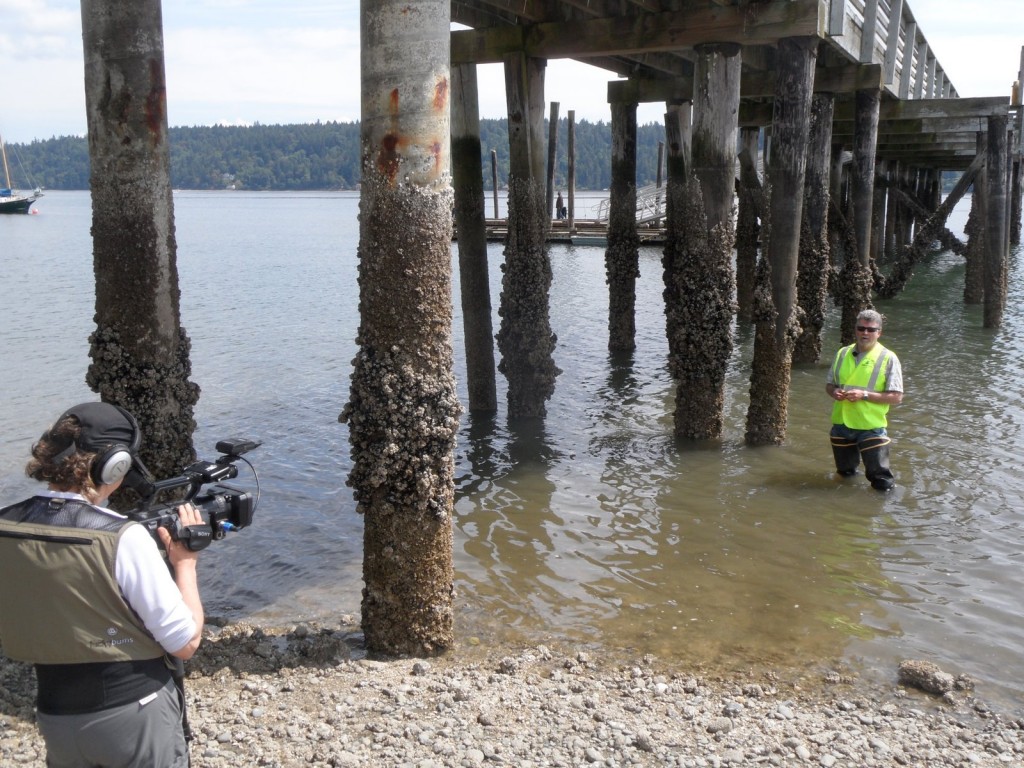 Ebb & Flow Report.  Last Saturday evening the Harbor History Museum presented Shelly's latest film "Ebb & Flow" with the following report:  
Once again Ebb and Flow sold out

and they turned people away…. not sure if anyone from your community went but we are now hoping Saving Puget Sound will sell out.
Illahee Film Background.  The Illahee film was a joint effort by many entities, with much of the funding support coming from a Centennial Clean Water grant administered by the Port of Illahee.  Local contributions also funded cineflex camera coverage from a helicopter on its way to cover the Elwha Dam removal.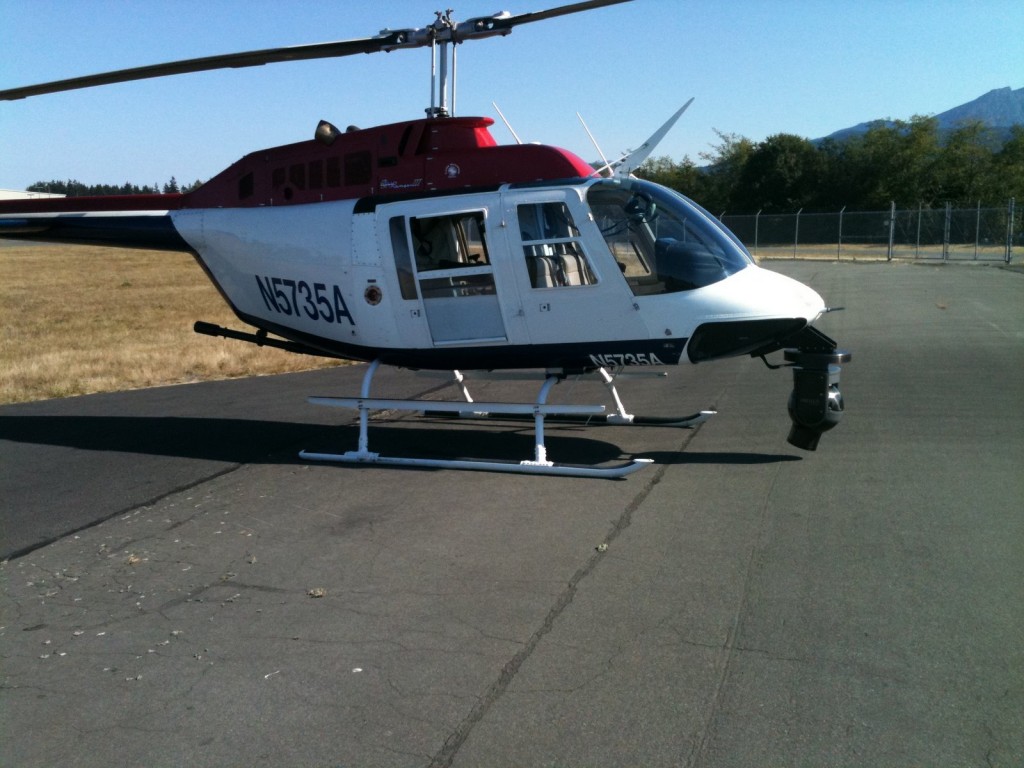 Port Meeting Wed.  This is a reminder the Port of Illahee meets the second Wednesday of each month at 5 pm.  Commissioners voted months ago to try and acquire the former Illahee Store, in spite of contamination from the Underground Storage Tanks (USTs), and are waiting to hear from lawyers on the status of proceedings.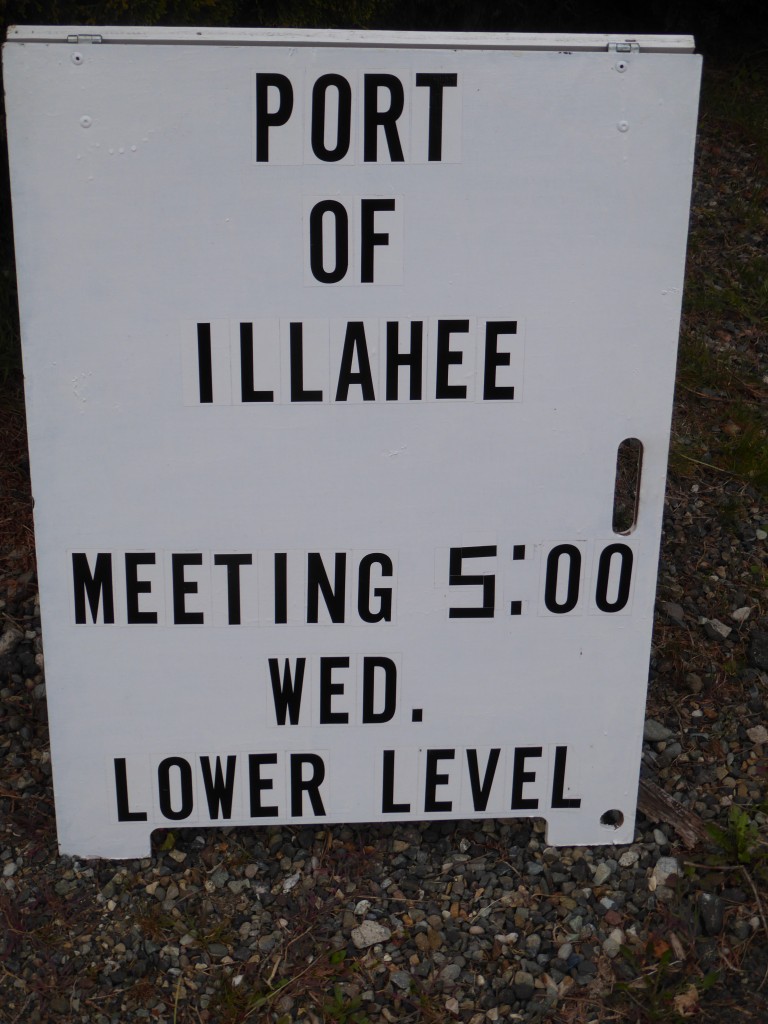 Commissioner Vacancies.  Two Port Commissioner vacancies will occur at the end of this year, and interested residents are encouraged to apply.
May Filing Deadline.  May is the deadline for filing for all elected officials.  Filing information is available on the Kitsap County website.  Port of Illahee information is available at the portofillahee.com website.