Old Bear Photo.  This photo is from June 2014 of a local bear that could be the same bear that has been seen recently in the area.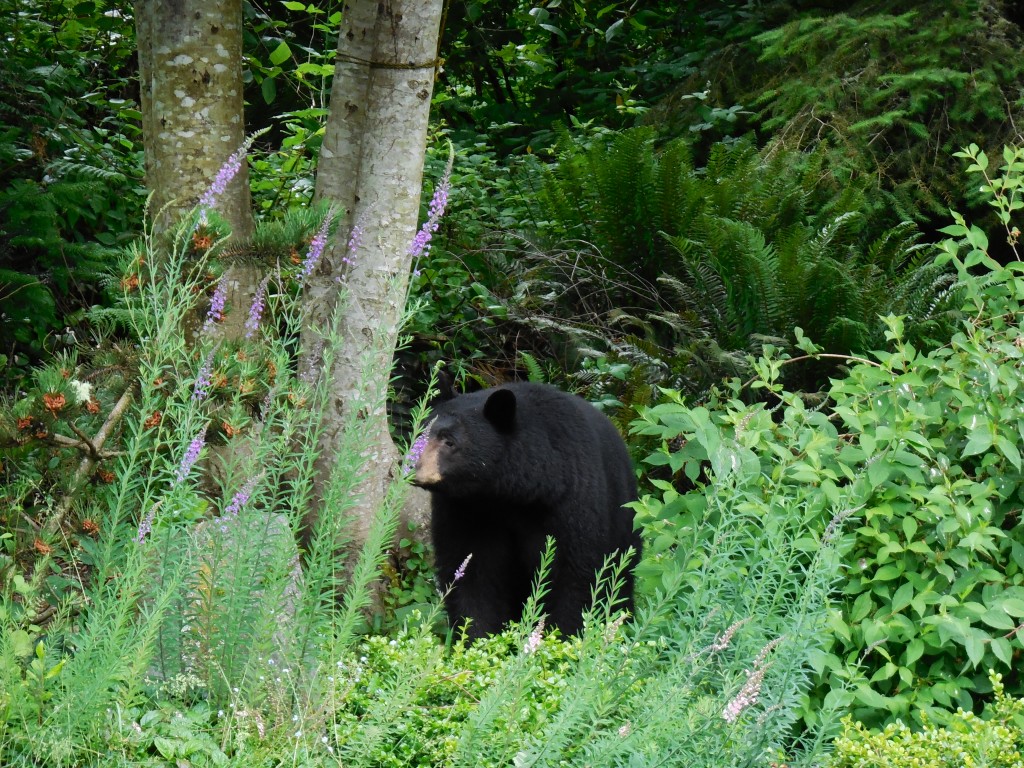 Bear Reports.  More reports of bears moving through Illahee, including by me who had the bear and her cub walk by me this past Thursday about 9:15 am, as I was working in my yard.  When they saw me they quickly left and walked north along the beach.
My neighbors report a few minutes earlier was more interesting.  
Carol had just finished hanging clothes on the outdoor clothesline when she noticed movement to her right on the lawn at the top of the path to the beach.  A mama bear and her older cub were about 20 ft. from her.  She slowly backed away toward the house, then came running in the house and told her husband there were two bears in the yard.  We went out on their deck as the bears ran up toward the Illahee Rd.  We lost track of then and phoned our next door neighbor when we heard a loud crack.  We stepped back out on the deck to see the mama bear tearing a limb off our Hawthorne tree to get at a small bird house, that was hanging on a branch.  She was eating something,  When she saw us she bounded off into the underbrush going south.  We didn't see the cub at that time.
A photo of the bird house, which had a bumblebee nest in it, and the limb that was broken off are shown below.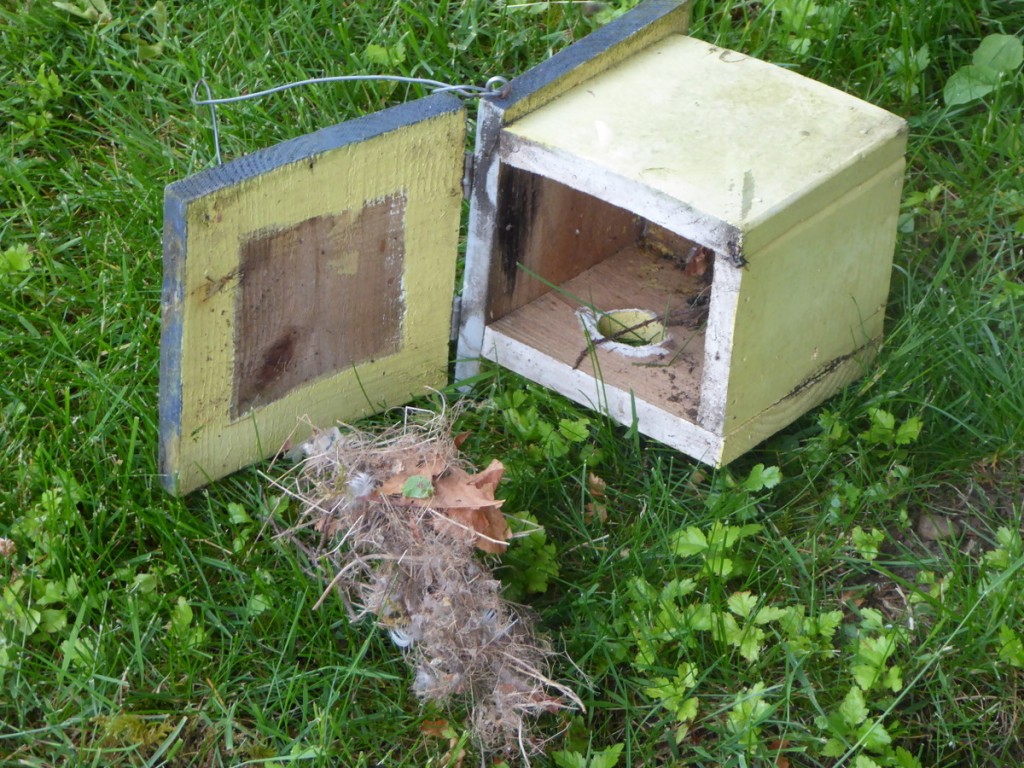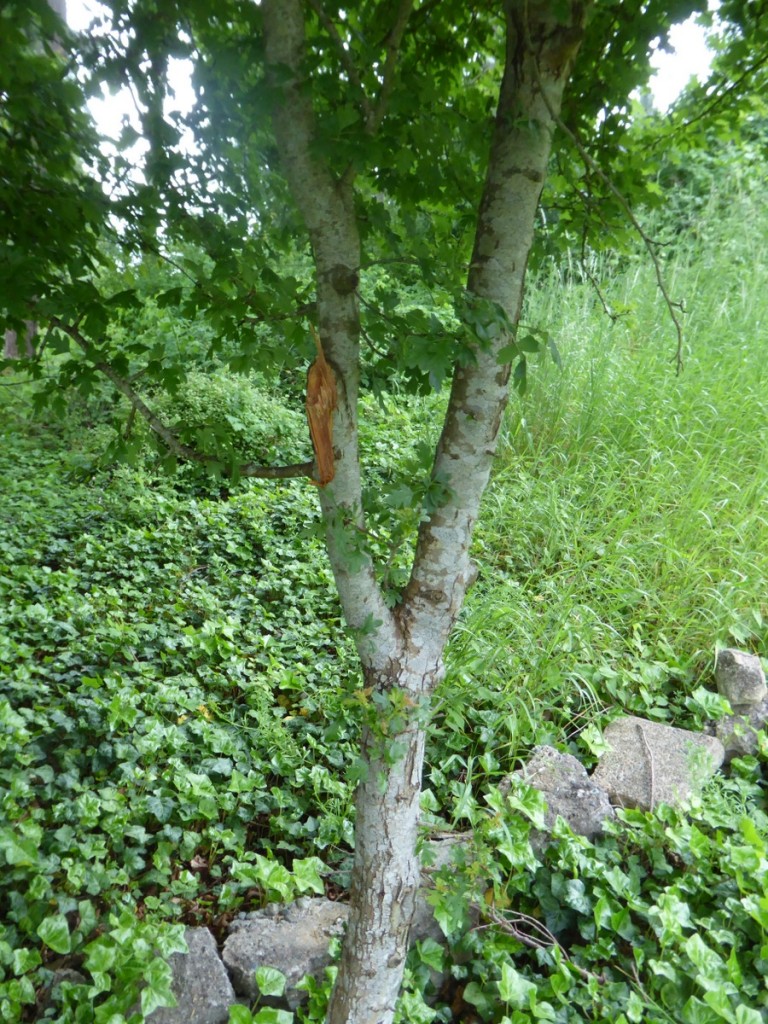 Golden Eagle Report.  Another report of an irregular visitor to the area from Dody.
I live in the housing complex across from Rolling Hills golf course and saw my first ever golden eagle in a large fir tree yesterday. The crows were going crazy over something in a large fir tree, so got the binoculars out and sure enough, it was a golden eagle eating something (lost pets?) for at least twenty minutes before leaving with a large entourage of angry crows. Saw it twice later in the afternoon with the same murder of noisy escorts. Biggest bird I've ever seen. Didn't know they were indigenous to this area until I looked it up in our bird books. Made my day, but I'll be keeping a closer eye on my 7-pound poodle mix for sure!

Spring Young.  We haven't seen the ducklings lately, but are seeing more goslings.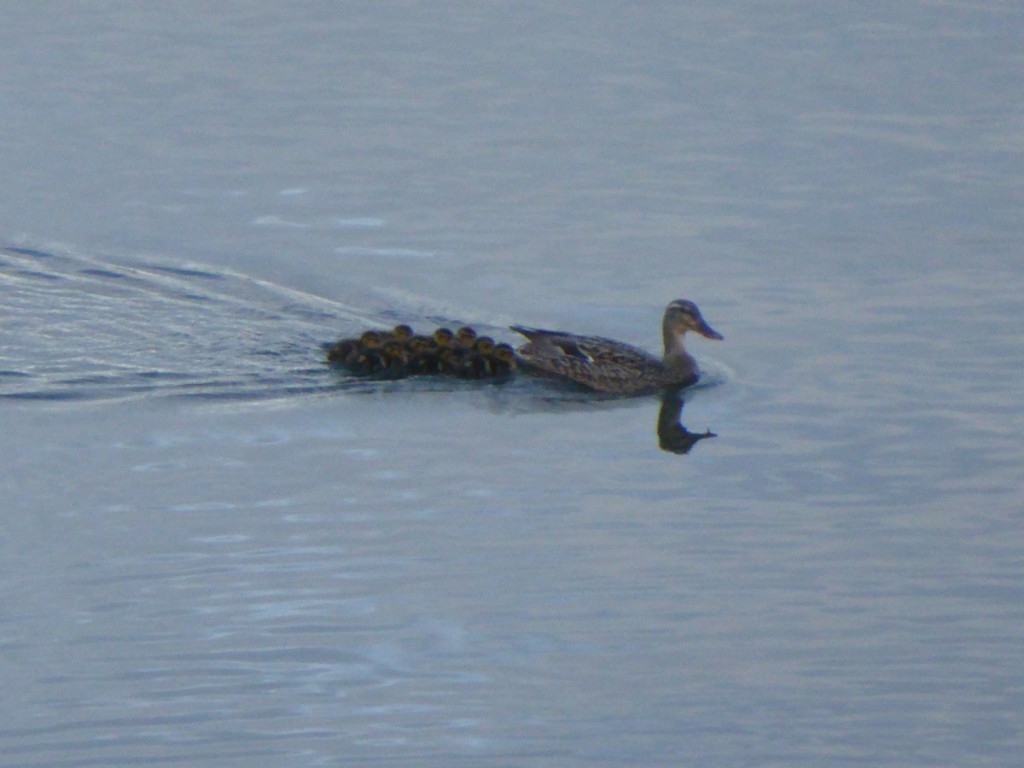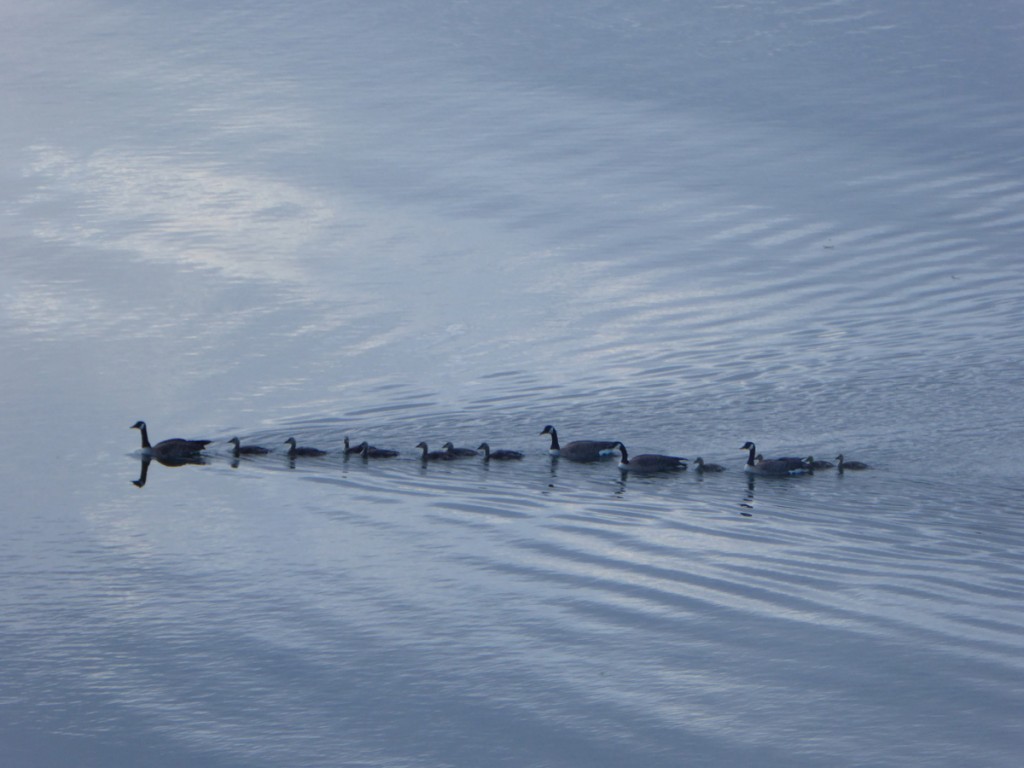 Kildeer Nest.  Will this nest survive better than the nearby goose and duck ones that were discovered by raccoons?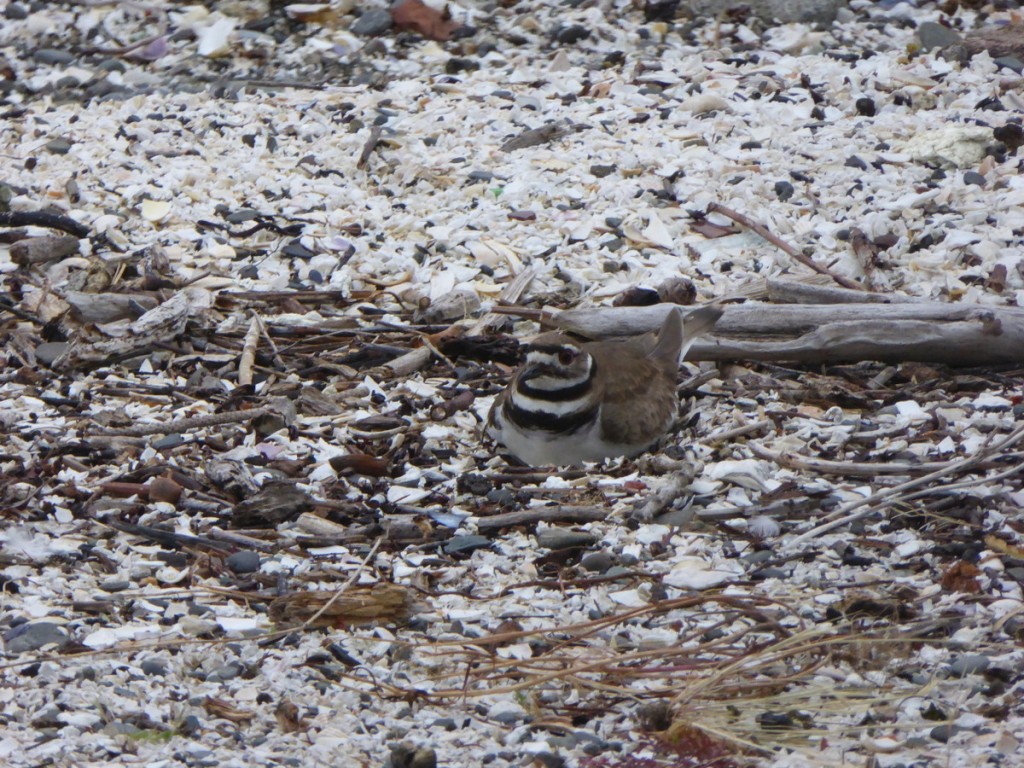 New Sign.  A new private sign has been posted at the top of Ocean View with the following note from Mark: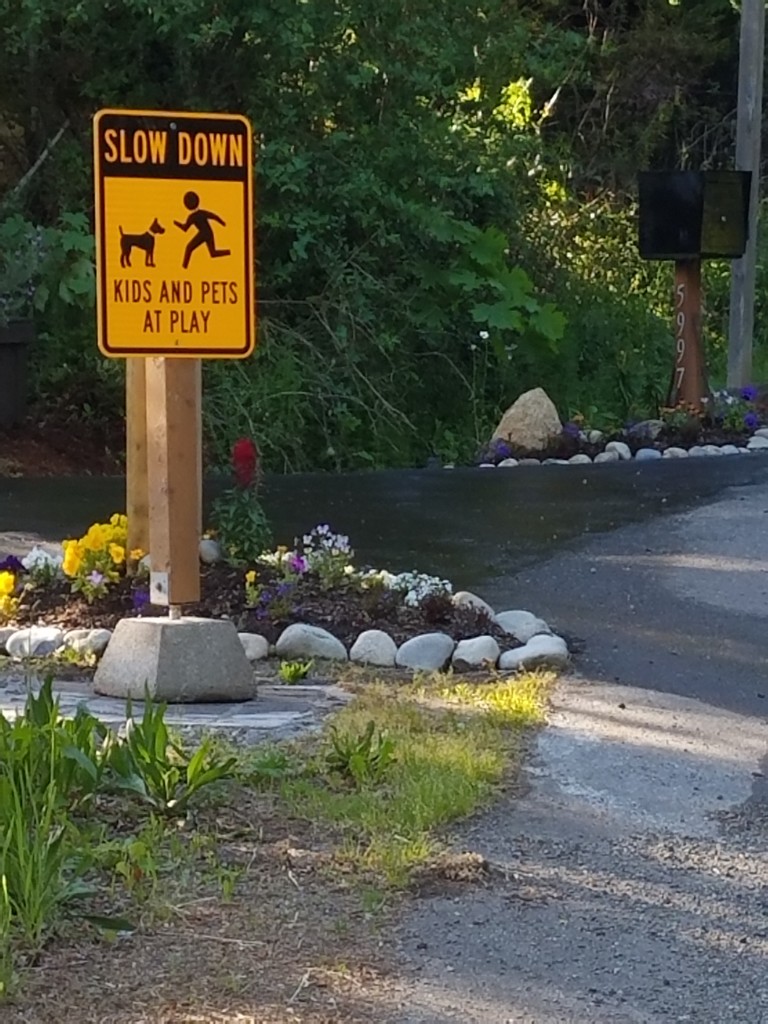 I also purchased a professional Bushnell speed gun and I've been tracking speeds as people make the corner. The good news is that many of the cars I thought we're going too fast we're actually very close to the speed limit I think a lot of it has to do with the sound as vehicles are making the turn. That said we still have a number of young people mostly who race up the hill those I intend to capture with the speed gun and pictures and post them on the Illahee Facebook page asking people to let those individuals know they're just going too fast and they could kill someone or some one's pet.

Class Visit to Preserve.  Another teacher is using the Preserve for learning experiences.  A few weeks ago we included a photo of a 2nd and 3rd grade class.  This is an Olympic College class that met at the Preserve on Tuesday.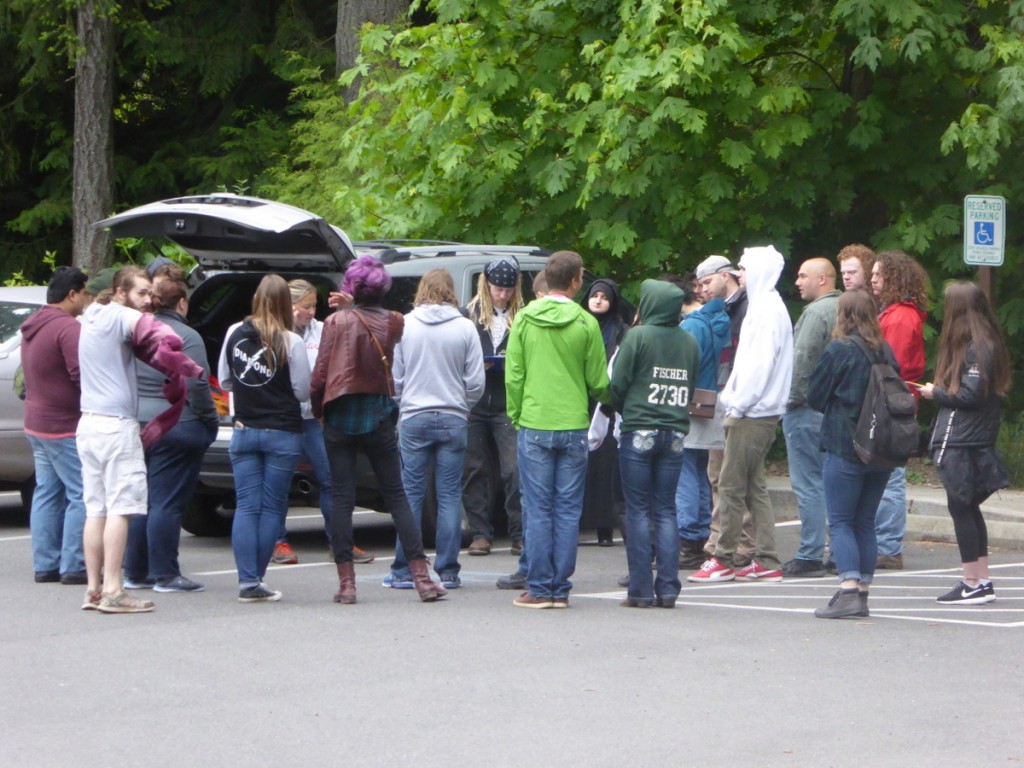 Preserve Shelter Progress.  A major investment in the Preserve has been made with the installation of shelter by the Rotary Club of East Bremerton at the Almira entrance to the Illahee Preserve.