Stormwater Meeting.  There is an important meeting regarding stormwater for Illahee residents and the Sylvan Way Library meeting room is a great place for events like this.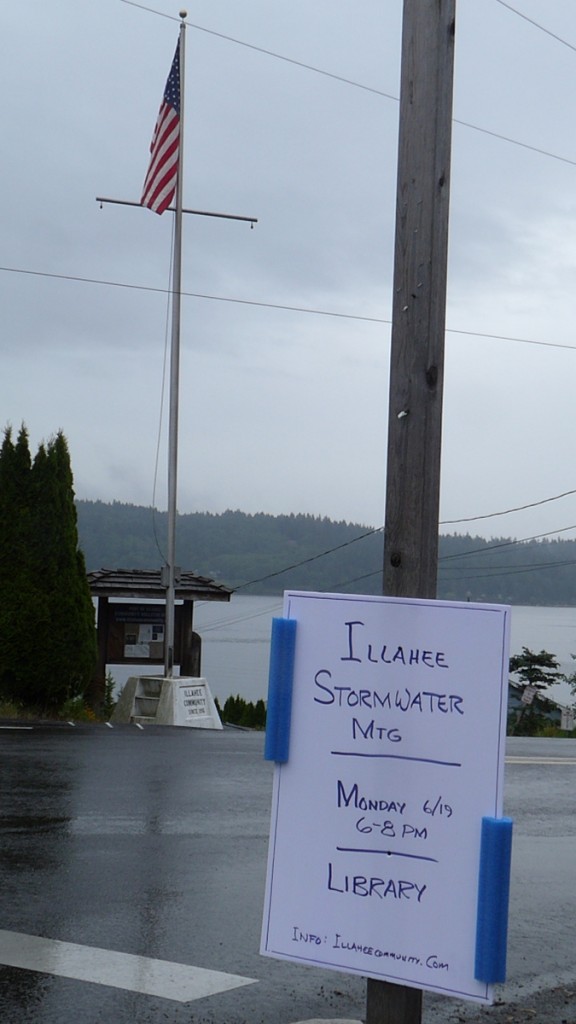 Countywide Open House Meetings.  While this is part of a county wide effort (see writeup below) to inform residents of stormwater programs, experts will be able to discuss Illahee specific projects that are ongoing.
If you have questions or concerns about stormwater drainage or flooding issues on or near your property join us for this open house.  We want to hear from you.  Stormwater staff will be available to listen to your concerns and gather input regarding our services and programs. They are also available to answer questions and provide a variety of brochures and resources.
This is a great opportunity to learn more about the Stormwater Division's services as well as the Clean Water Kitsap program. Clean Water Kitsap is a partnership program between Kitsap County Public Works, the Kitsap Public Health District, Kitsap Conservation District and WSU-Extension. We work together to protect water quality by identifying and reducing sources of pollution, providing technical assistance for a variety of best management practices related to septic systems, livestock manure management, rain gardens and more.
Past Problems.  Illahee has a history with earlier questionable stormwater decisions, primarily permitting.
Brown Water in the Bay.  During every major storm event sediment is deposited out into the bay from the storm surges the plague Illahee Creek from developments authorized within the watershed.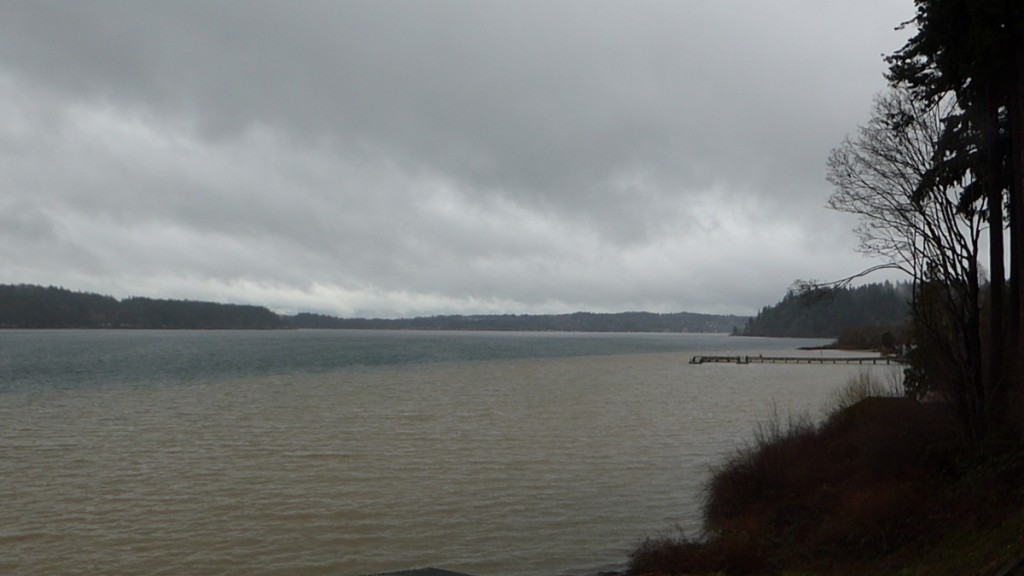 New Culvert Underdesigned.  The relatively new Illahee Creek culvert (1999) under Illahee Road quickly filled with sediment beyond the design height indicating an underdesign.  With limited height clearances it is susceptible to a washout if it becomes clogged.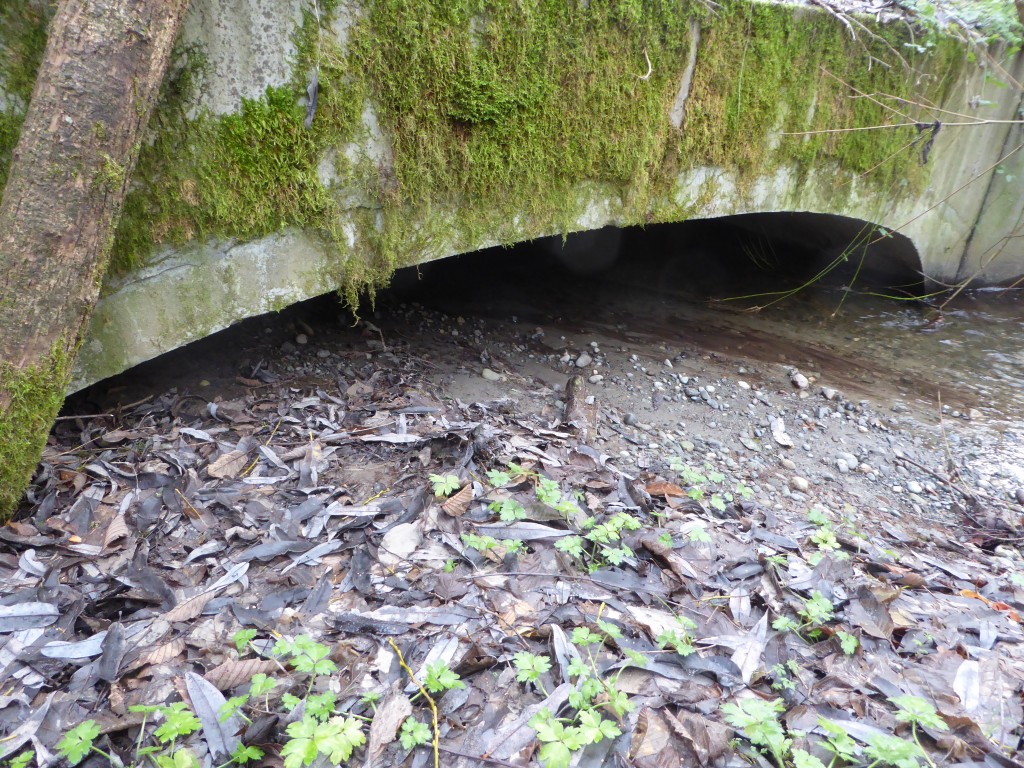 Outfall at Illahee Dock.  Some years ago the Port of Illahee fought the county with attempts to install an outfall at the Port dock.  This resulted in an poorly designed and installed outfall north of the dock that is presently an eyesore, that is someday supposed to be corrected.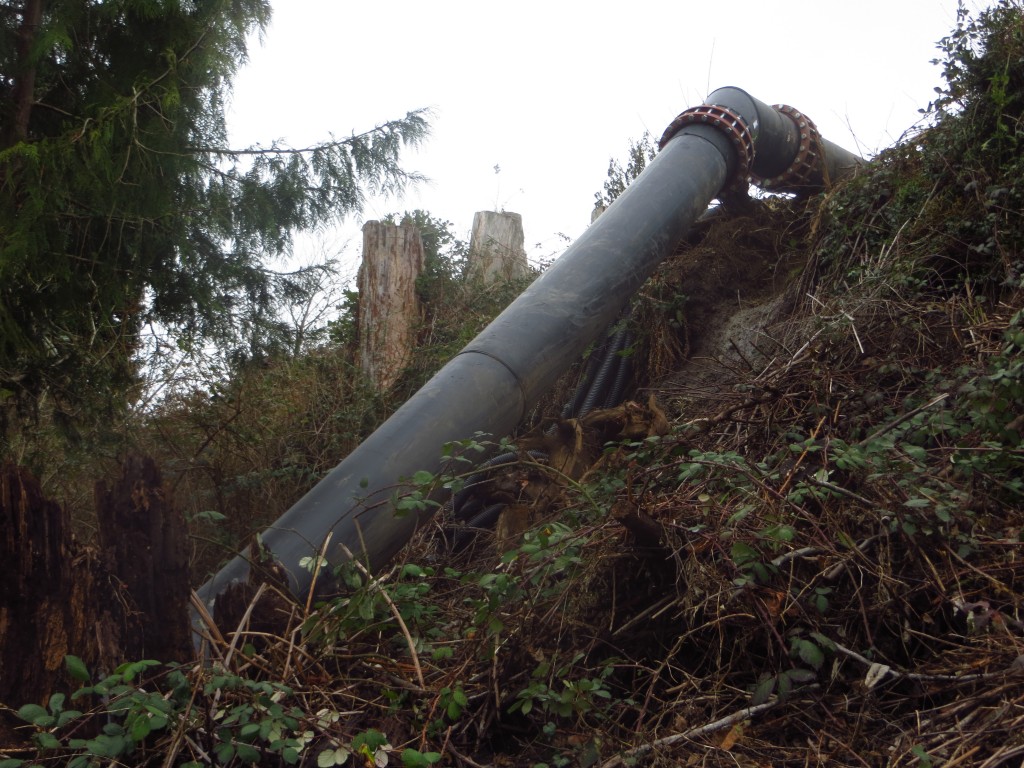 Gilberton Creek Washout.  Also a number of years ago there was a major washout of the Gilberton Creek culvert, due to the lack of recognition of cumulative projects impacting the culvert.  While the culvert was then replaced, there were no apparent public lessons learned responses.  Just prior the washout of the road a bus loaded with children passed over it.  The local community hoped that it would have resulted in some kind of public lessons learned response, but it didn't.
Port of Illahee Stormwater Grant.  The bright spot after the above stormwater failures was the Port's success in obtaining a Centennial Clean Water Fund grant to develop a Surface Water Management Plan, which resulted in comprehensive study of the watershed and water issues which is now being used to correct many of the past failures.
Grant Recommendations.  Many recommendations were suggested, however, the cost of correcting all the identified problems was $20 million, not including the recommendation to acquire critical properties.
Illahee Preserve Acquisitions.  The Illahee Preserve has been successful in many of it's acquisition efforts, but still has a way to go.  We found the following information especially encouraging.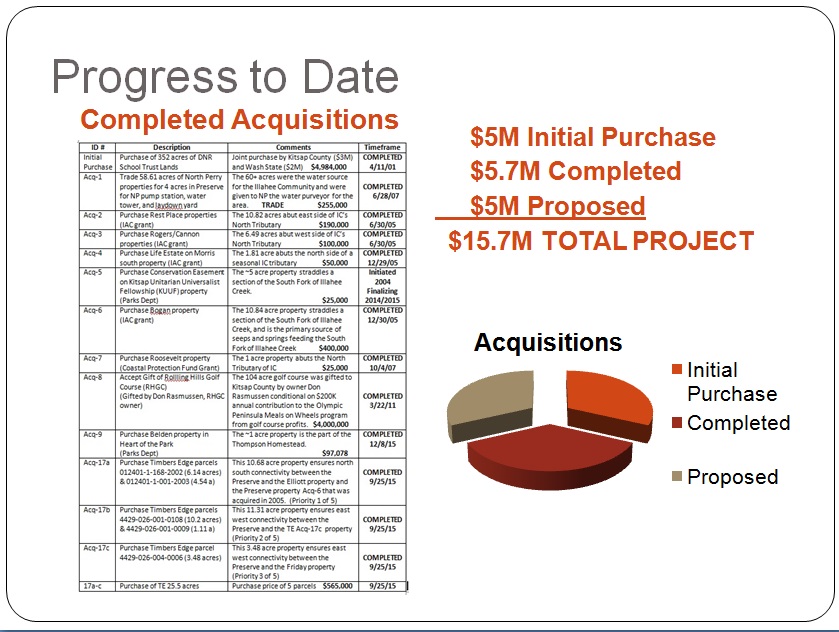 County Progress.  Kitsap County is also making steady progress on the recommendations, which we will hear more of at Monday's meeting, along with their other programs.