Coyote Report.  From the Illahee Community Facebook page.  Kristen noted in a FB response that this was the third time in the past 3 weeks they were observed.

Preserve Land Slide.  Nearly every year land slides occur along the steep banks surrounding Illahee Creek.  Last year one took out a PUD monitoring site.  This one is at the North Perry pump station at the end of Riddell Road.  Below is an email regarding a meeting Park's Planner Steven Starlund had on the slide.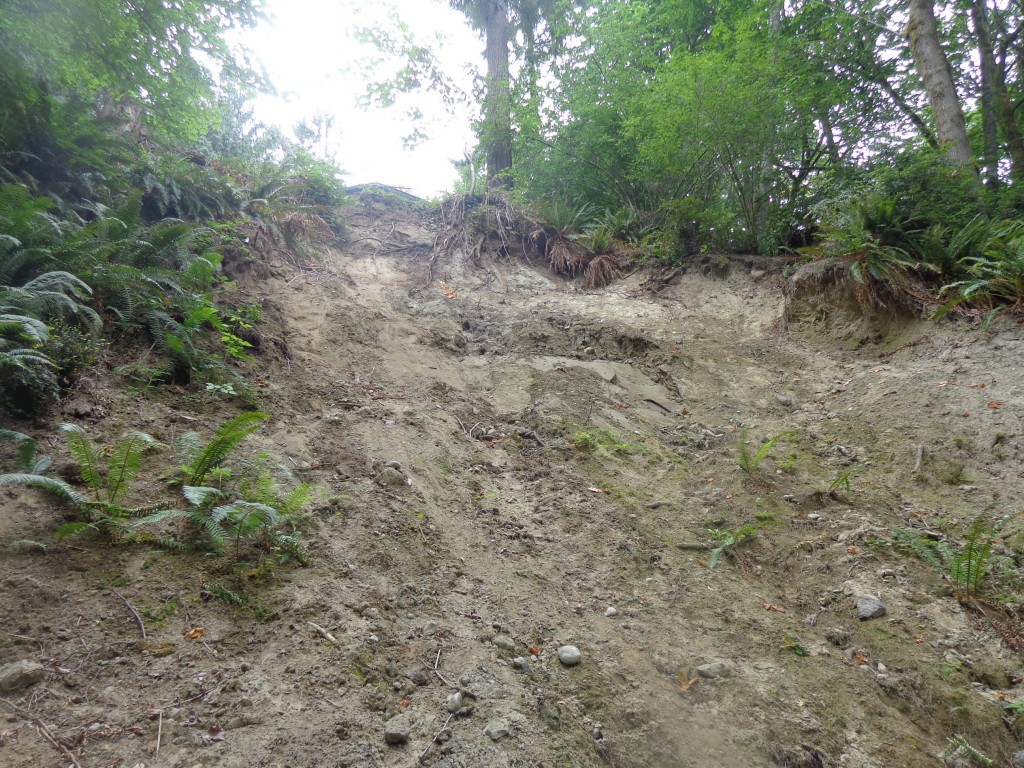 Steven met with North Perry Water yesterday. There was a large slide at their facility on the corner of Perry and Riddel. The slide also took out part of park property. The County has given the water company permission to build a gabion retaining wall  and drain to shore up and protect their property. Part of this will be on park property too. The plan is to complete the work before the rains start this winter.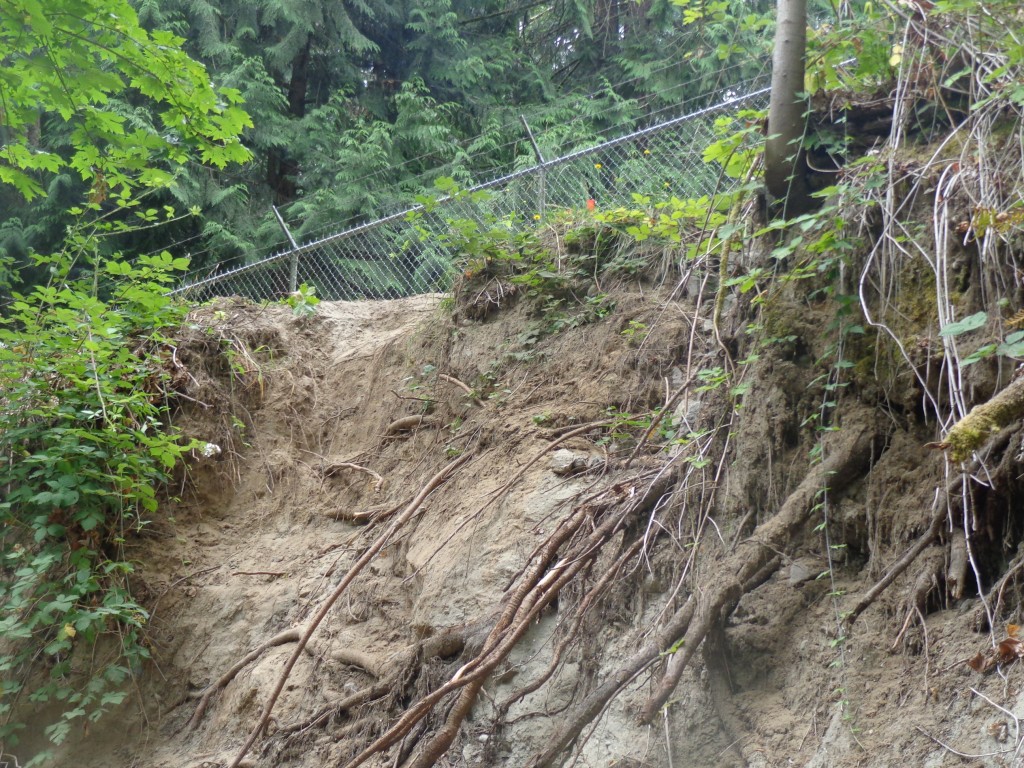 Creek Spring Fed.  During dry spells like we are having Illahee Creek continues to flow and be inhabited by fish because it is fed by seeps and springs from the shallow aquifer.  The photo is of a sign along a trail at Alderbrook Resort.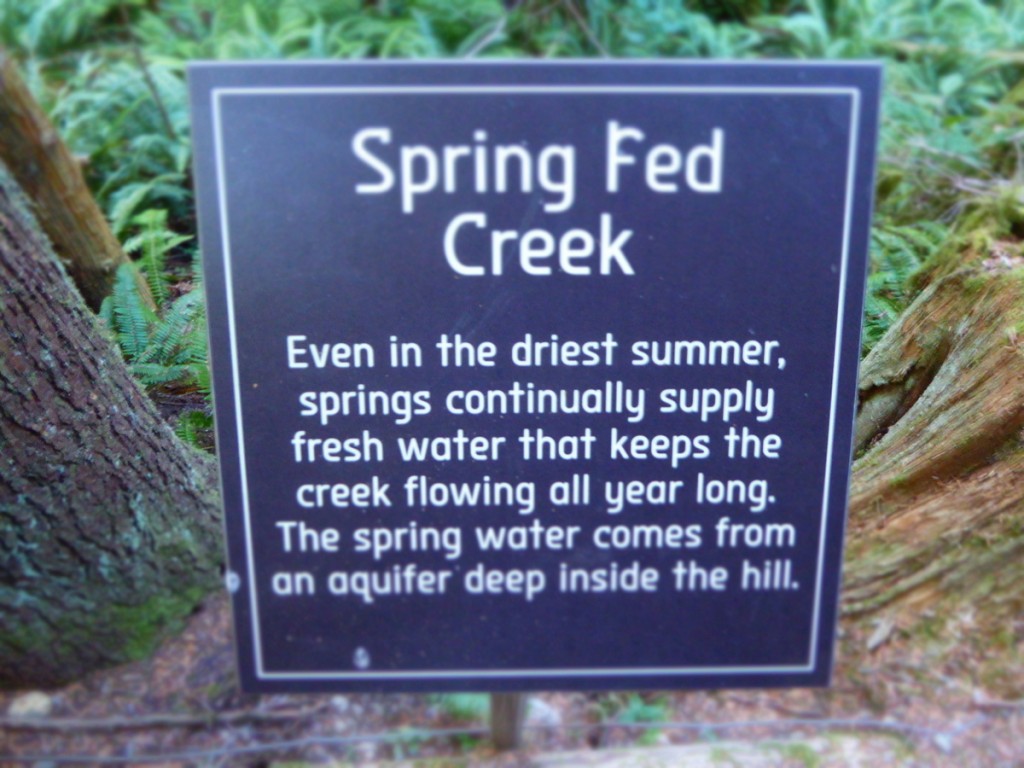 Sunset Sewer Project.  In addition to the sewer pump station work on McWilliams new sewer lines are being installed in the Sunset roadway.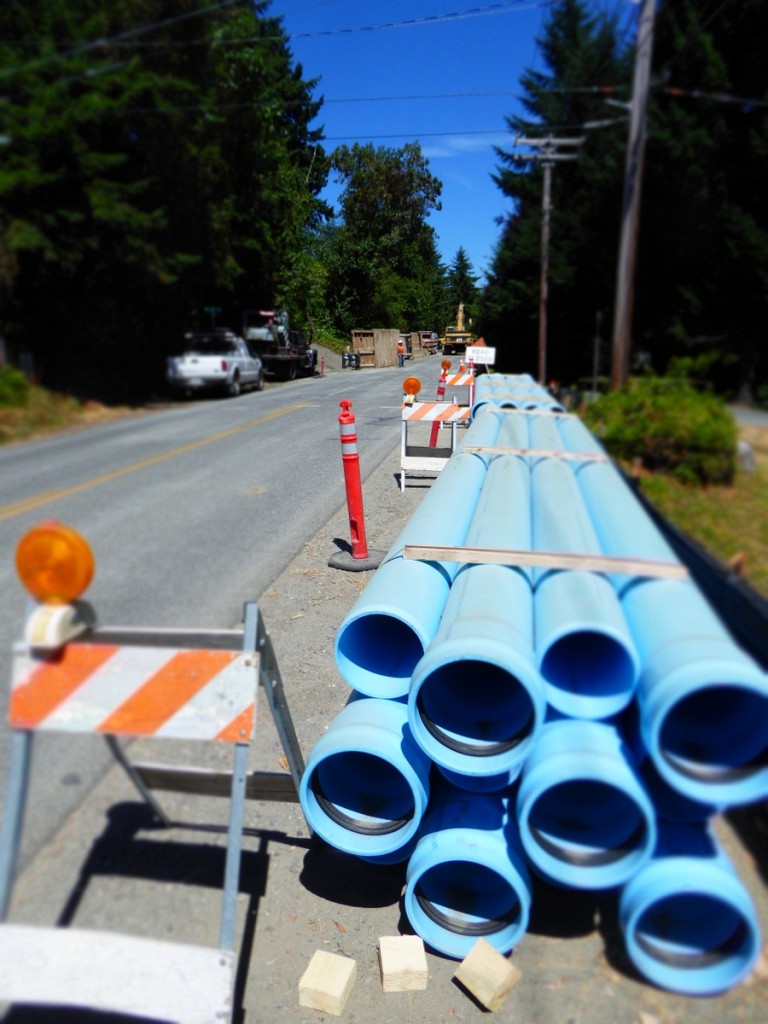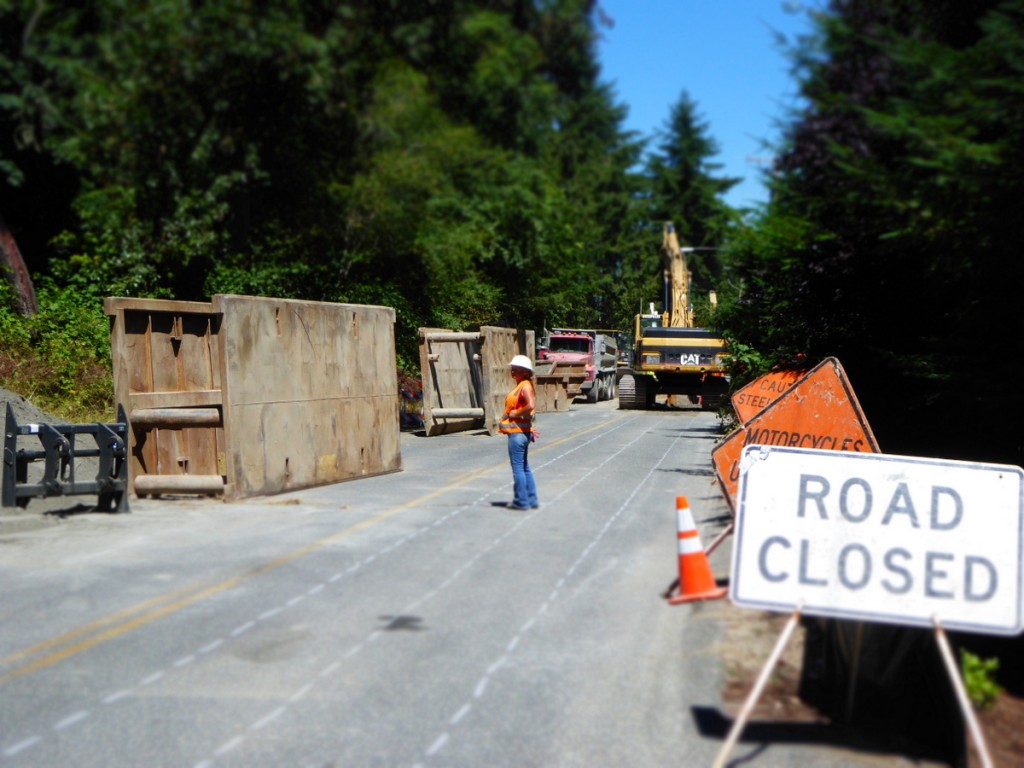 Fire Concerns.  Fire danger signs have been installed around the Preserve and yet we found signs of a fire on Preserve property along Rest Place.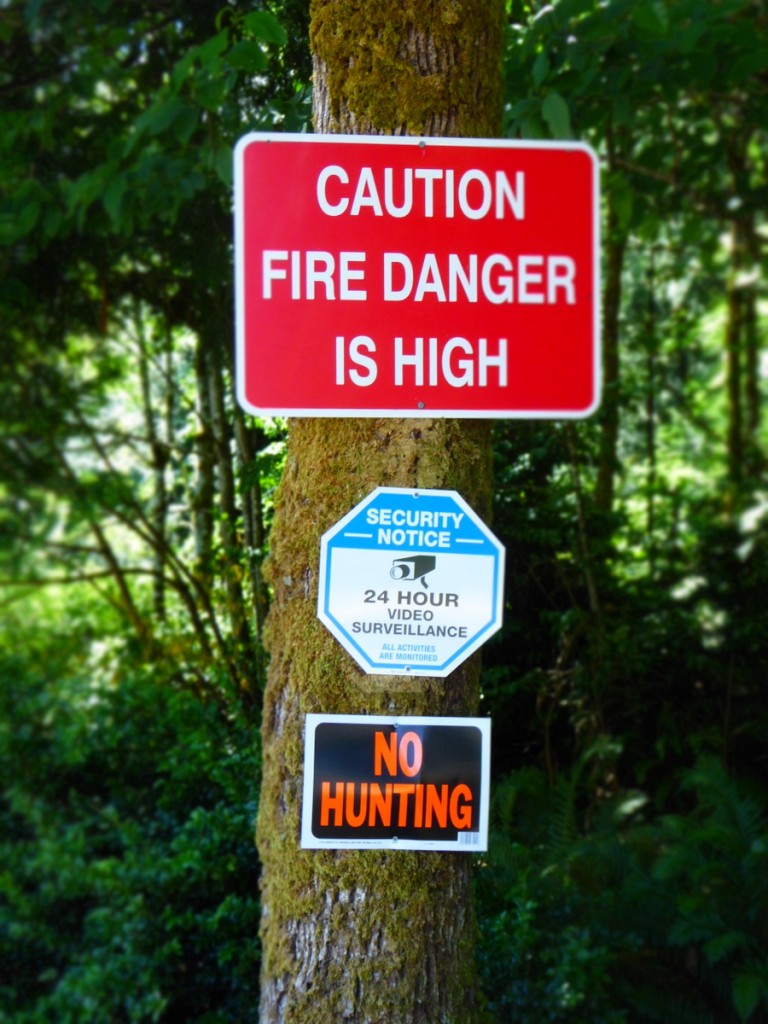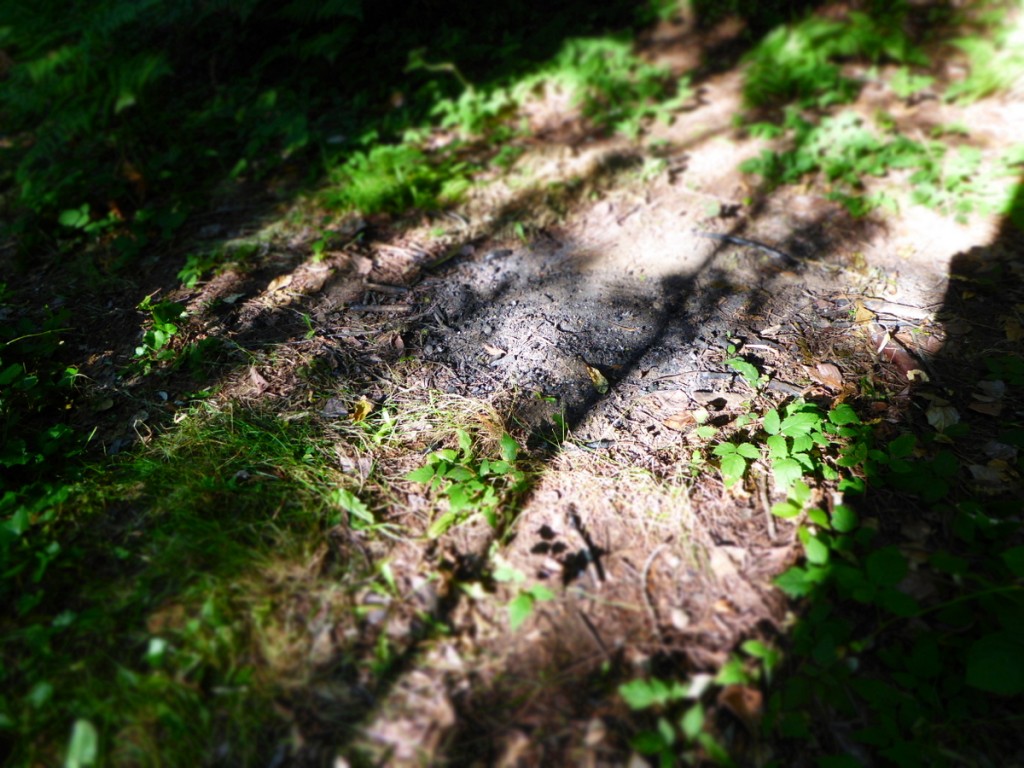 Shelter Picnic Table?  We had a recommendation to pass on regarding picnic tables at the new shelter at the Preserve's Almira entrance.  These were observed at Port Gamble and it was noted the color would match those of the shelter.