Preserve Art.  Walking the Preserve is always a pleasure in hot weather and recently stone art has appeared.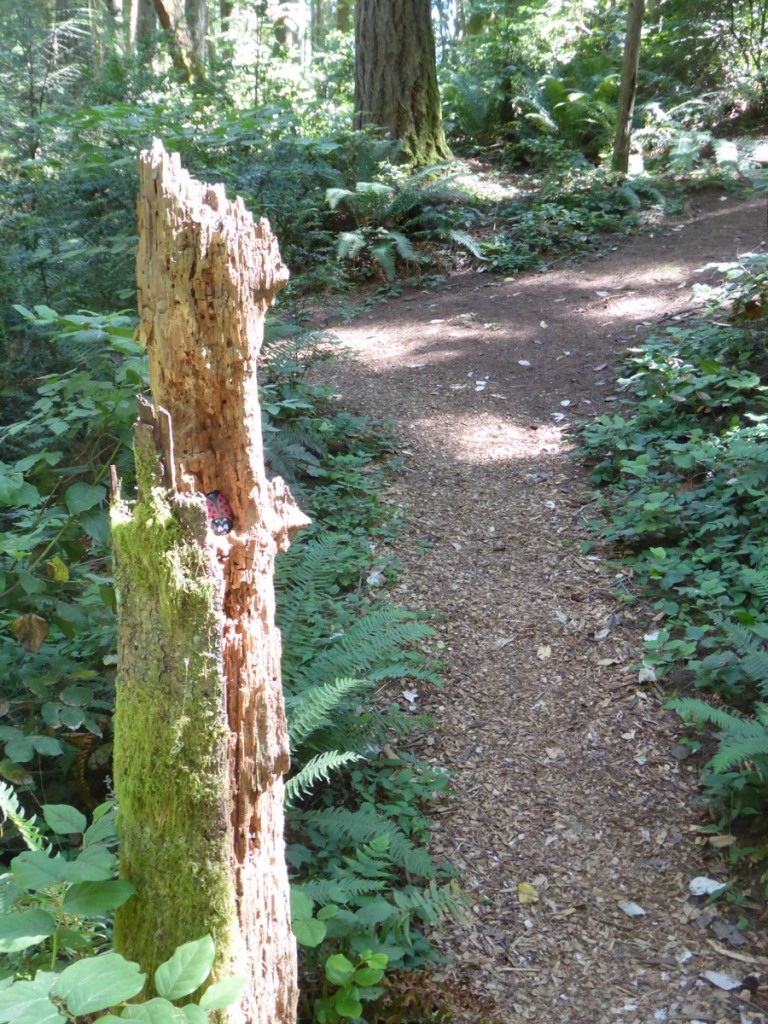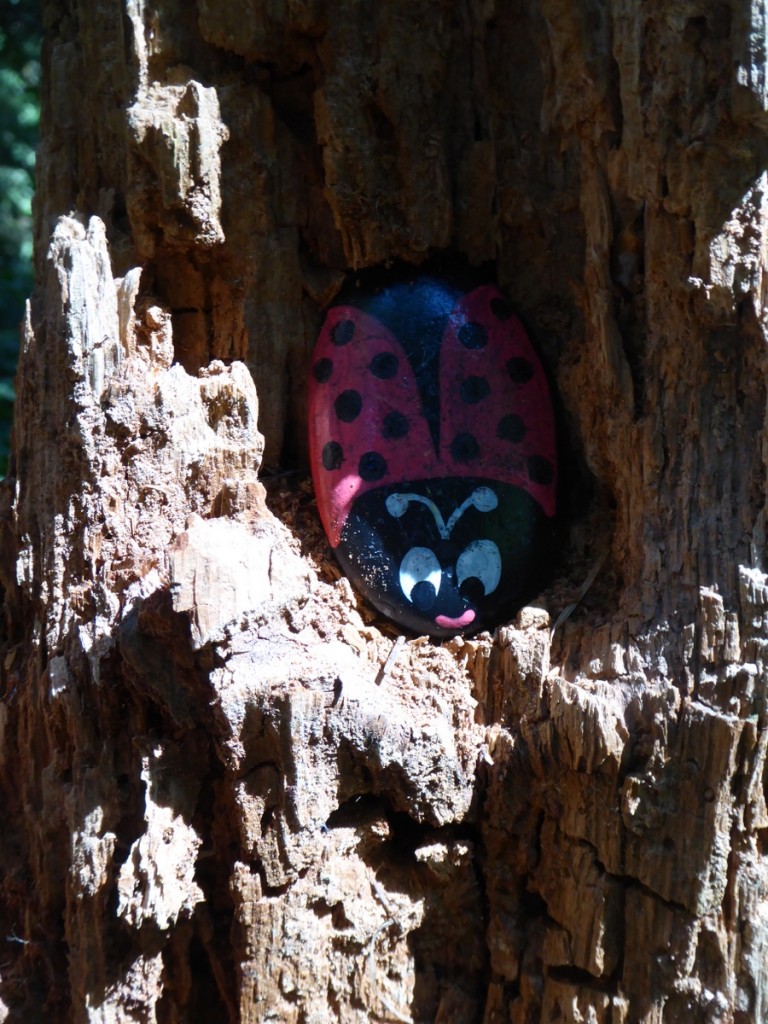 Preserve Berries.  Salal berries are beginning to turn color.  We finally found a branch with all the colors.  The last photo is of developing Evergreen Huckleberries.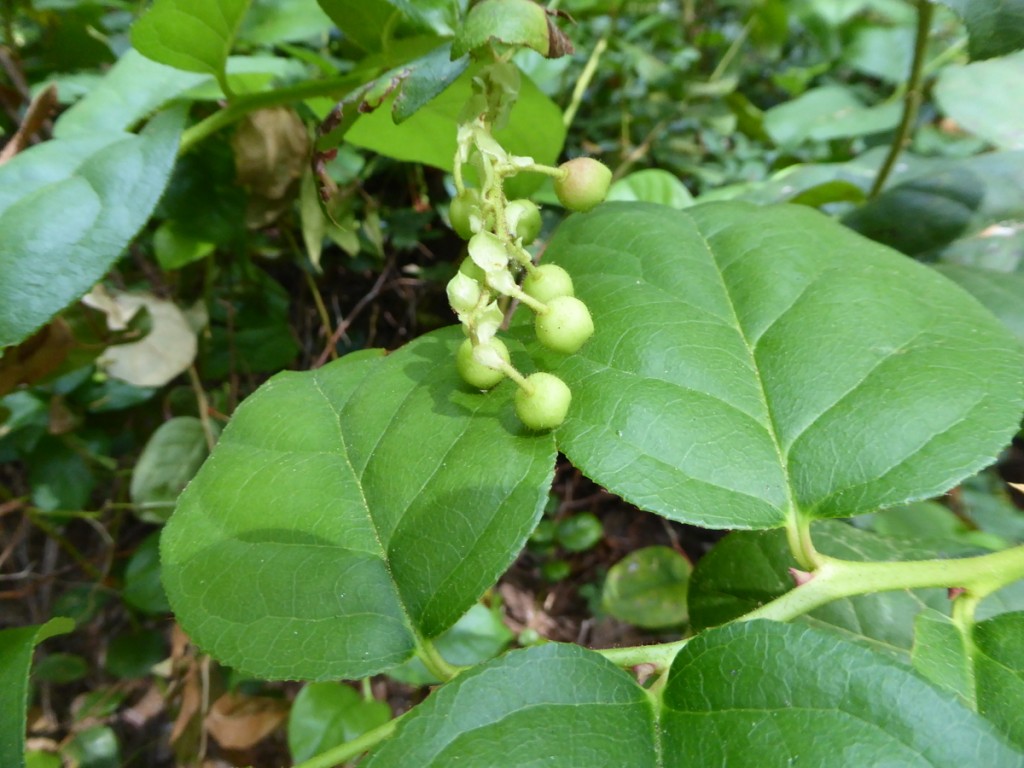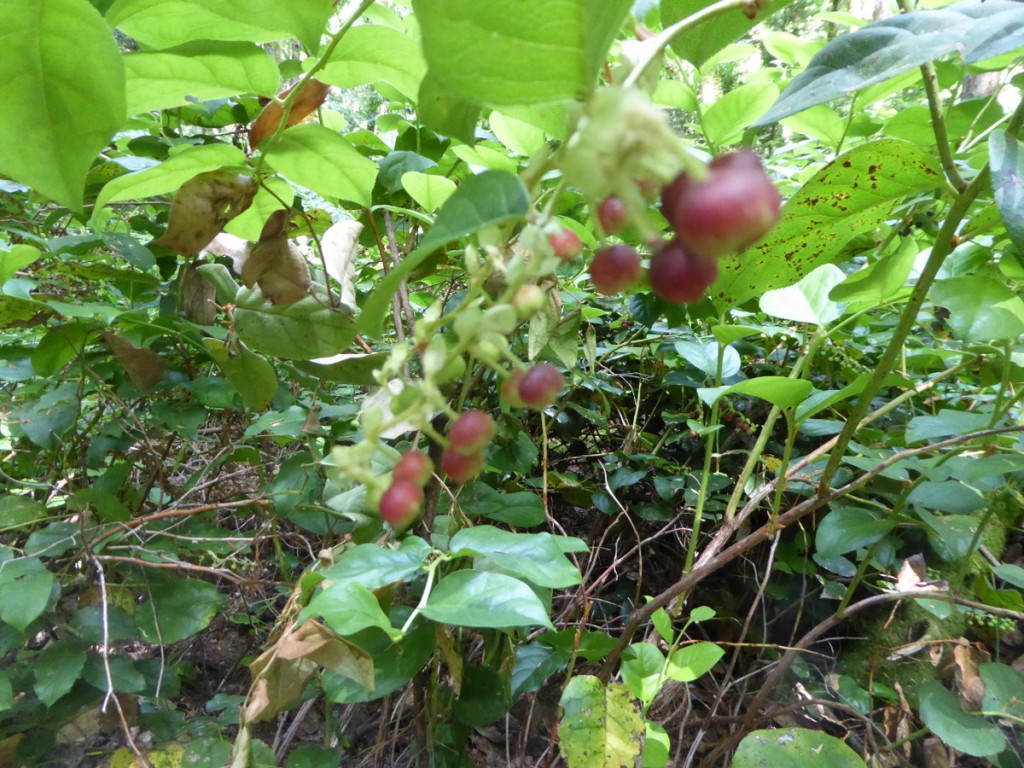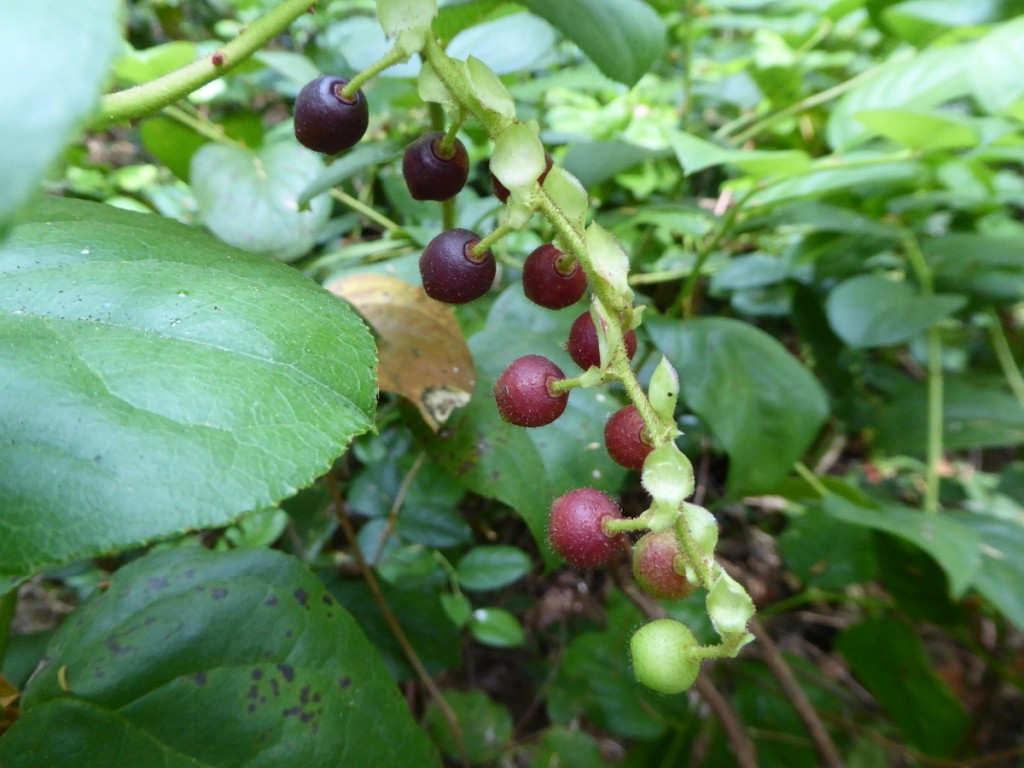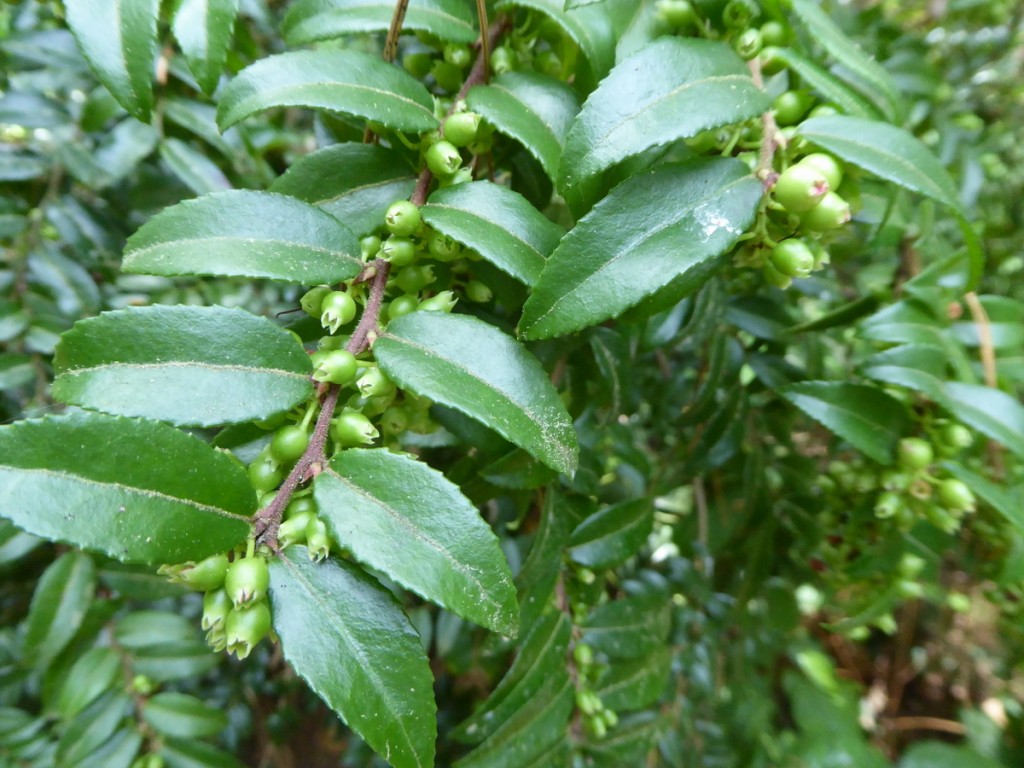 Preserve in the News. This article appeared in the Kitsap Sun on July 11th and mentions the Illahee Preserve as a place to see vanilla leaf.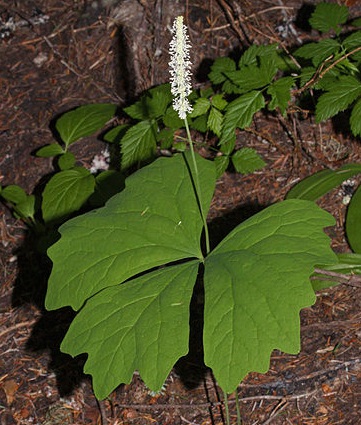 Preserve Dumping.  This is what we don't want to see in the Preserve.  It was dumped sometime Friday evening.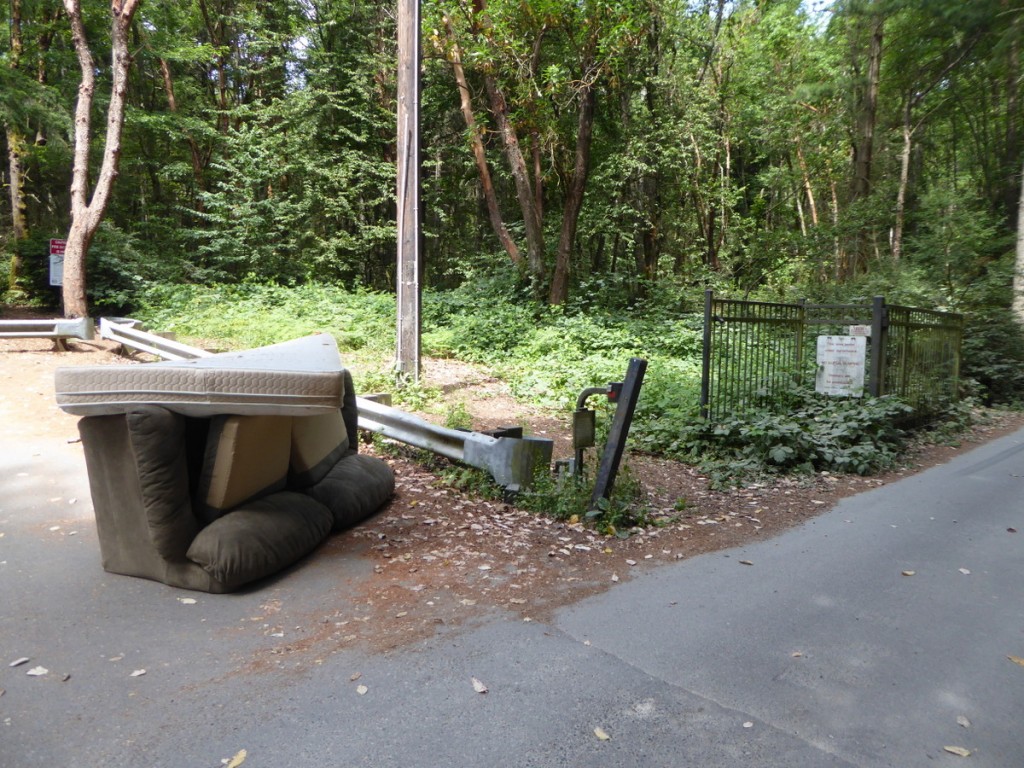 Preserve Stewardship Meeting Tuesday.  Preserve users and those interested in helping shaping the Preserve are welcome to attend the monthly meetings of the Stewardship group.  They meet at the Kitsap Pavilion meeting room on the third Tuesday of the month at 6:30 pm.  As the Preserve grows additional input and support is needed and newcomers are welcome.  If you have questions about the meeting call us at 360.479.1049.
Turtle. Only the second turtle report in 10 years.  "
Was walking away from wetland area. Think it was a western pond turtle. Either that or a painted turtle, but it was more like the farmer's size. Not something you see crossing the road every day!"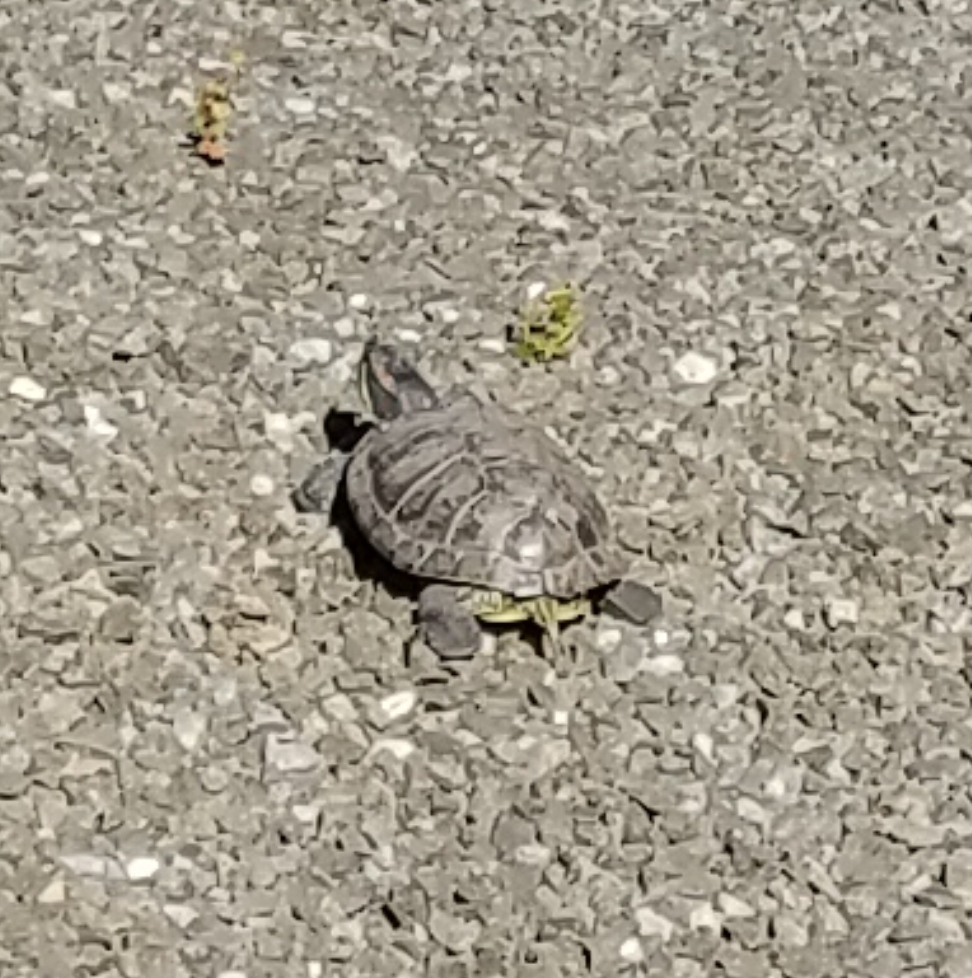 Photos.  We welcome photos and especially those of wildlife.  The last photo is from the last full moon.