Port Meeting Wednesday.  The Port of Illahee's regular monthly meeting is Wednesday 10/11/17 at 5 pm.  If the weather is nice the meeting may be outside at the former Illahee Food store.  If not there, the meeting will be held at its usual location, but with two parking spots being available at the lower level (which is considered marginally ADA accessible because of the need to drive down and back up the dock access road).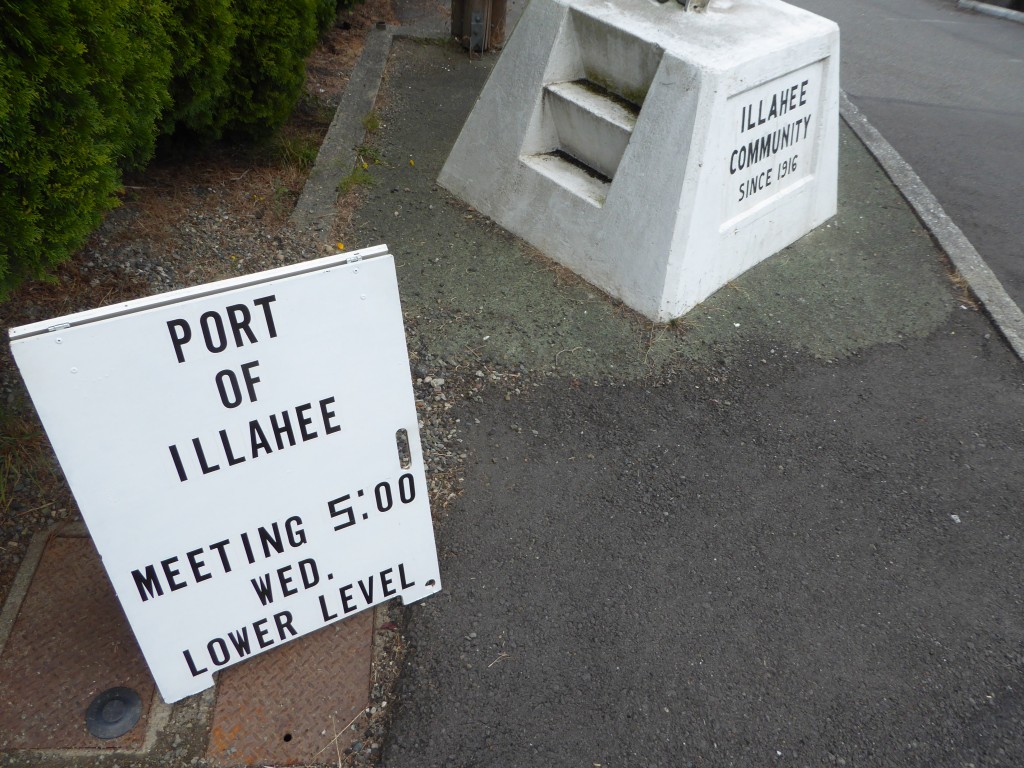 Port Comp Plan.  The Port's September meeting included an opportunity for the community to review the 2018 Comprehensive Plan and comment on it.  The Commissioner's have left the opportunity to comment on it until the October 11th meeting at which time they will act on it.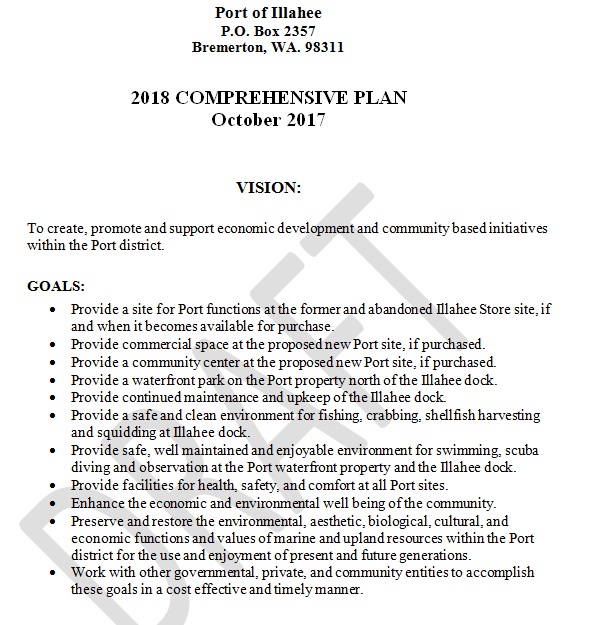 Picnic Shelter Dedicated.  The Rotary Club of East Bremerton dedicated their new Shelter on 9/28 with a run down of the history of the Preserve, comments by Bremerton Mayor Patty Lent, and a review of future acquisition plans for the Preserve.  The photo below is when guests started to arrive.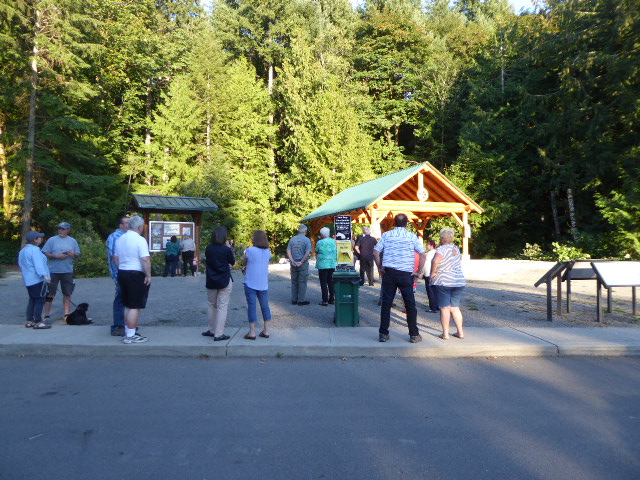 WYA Work Party Report.  With the threat of rain on Friday 9/29 the Washington Youth Academy work party started late, but was able to get much of the desired work completed. The thrust of the work was to move tree debris from nearby trees that threatened the new shelter, and to cover the trails with wood chips before the winter rains.  Left were a bunch of wood chips for a community work party.  Thanks to John P. for the photos.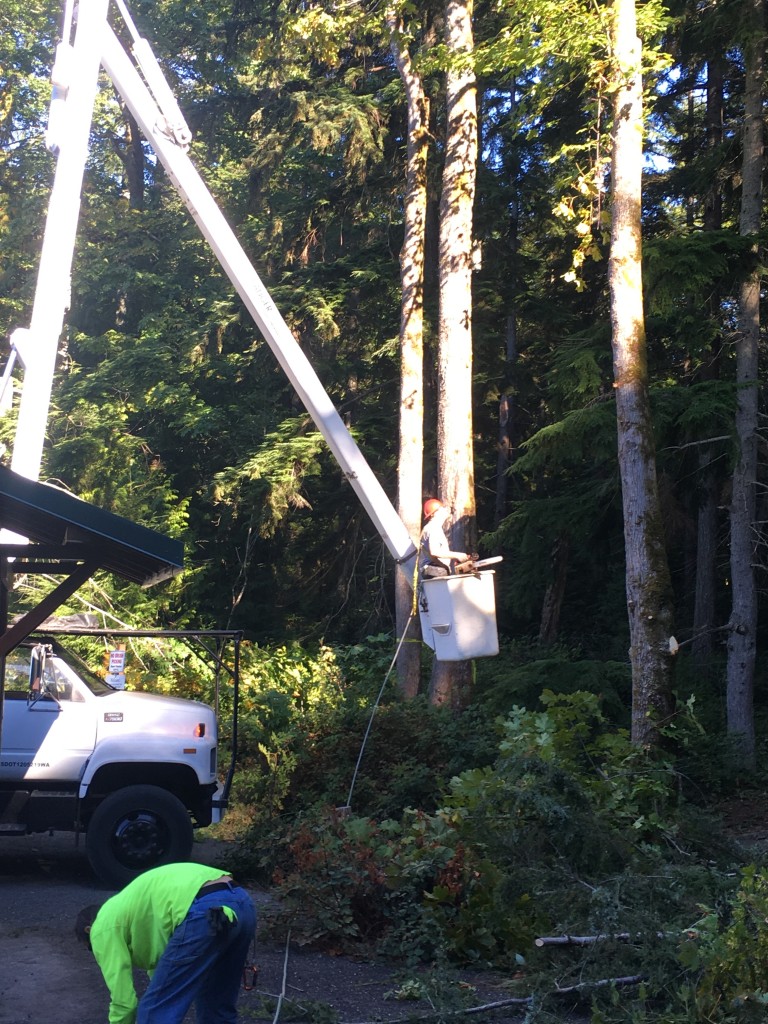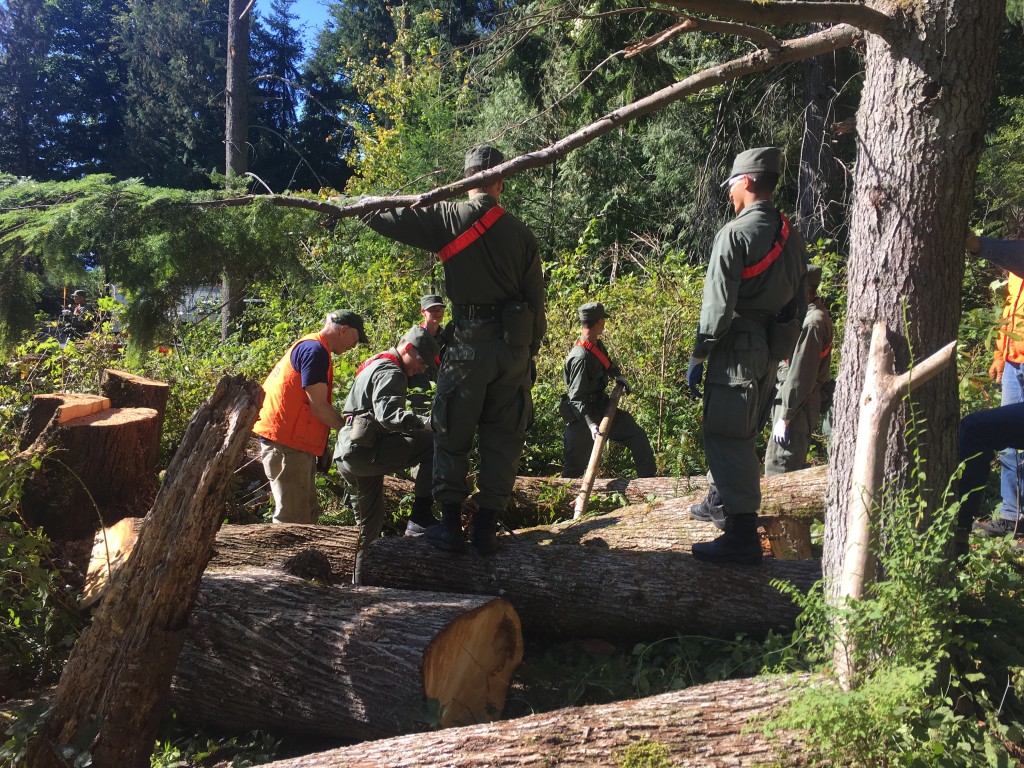 Preserve Community Work Party Saturday.  Wood chips remain to get the Preserve trail system ready for winter so the Park Stewards are looking for community help this coming Saturday (10/14) from 8 am to 1 pm. Wheelbarrows and hand tools have been accumulated and stored in a GoMini container that will be staged in the Almira parking lot.
Show up when you can and as long as you are available.
  Questions?  Call 360-479-1049.
Interest in 1986 Illahee Salmon Pen Fight?  We borrowed an old file from 1986 when Illahee successfully fought off efforts to put salmon pens out in front of Illahee to commercially raise salmon.  There are current concerns following the accidental release of pen raised Atlantic salmon in the San Juan's this summer as we have salmon pens in Rich Passage.  If not for a few interested Illahee residents, some of those pens might have been right here in Illahee.  Let us know if you want to hear the rest of that story.