Photos.  Chickens are frequently sighted in Illahee. The first sighting this fall of American wigeons was at the Illahee North detention pond.
Work Party Report.  How many showed up for the Preserve work party last Saturday?  There were 10 who worked a total of 44 hours and spread many loads of wood chips on the trails, including 4 who saw the sign below and joined the group.  The Preserve is maintained entirely by volunteers and while much of the trail work is done by the Washington Youth Academy cadets, we had lots of wood chips remaining that needed to get moved, and these people made it happen.  Thanks to this small but hard working group!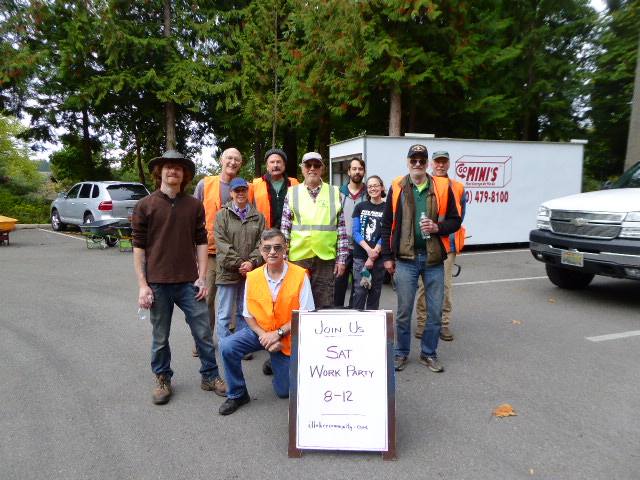 Storm Cleanup.  Three volunteers came out this afternoon (10/20) after the recent storms to clean up trees and branches that fell over trails.  Most happened to be big leaf maples braches, which along with alder and hemlock are the ones most likely needing to be cleaned up after a wind storm.  Thanks to John P. for the photos.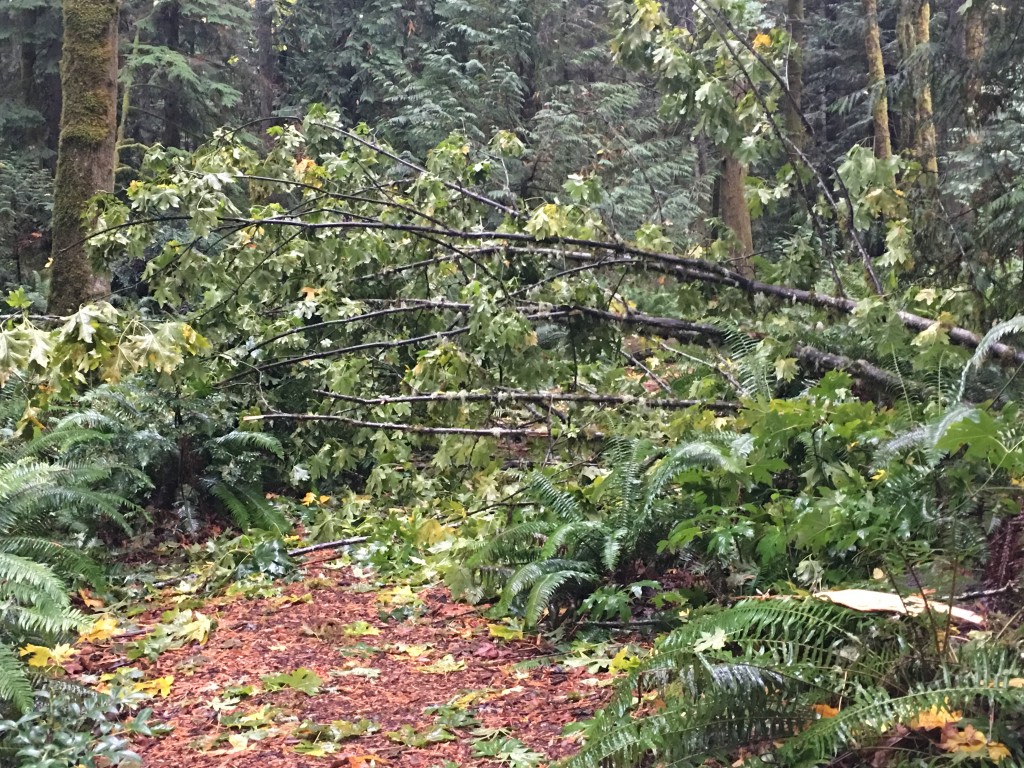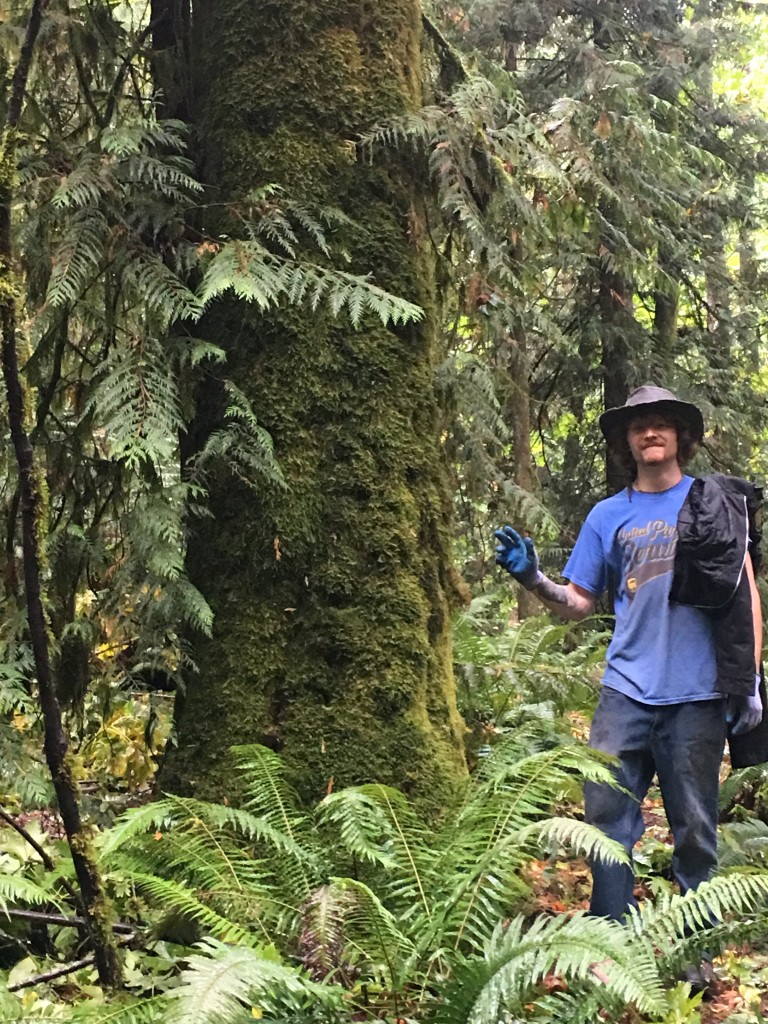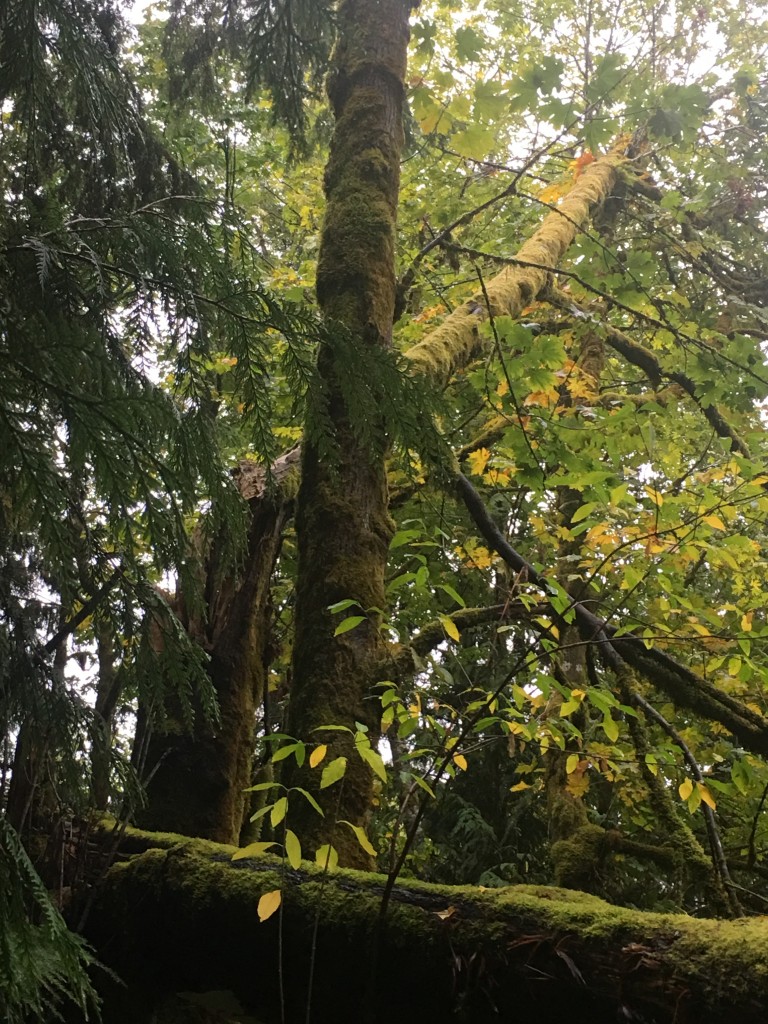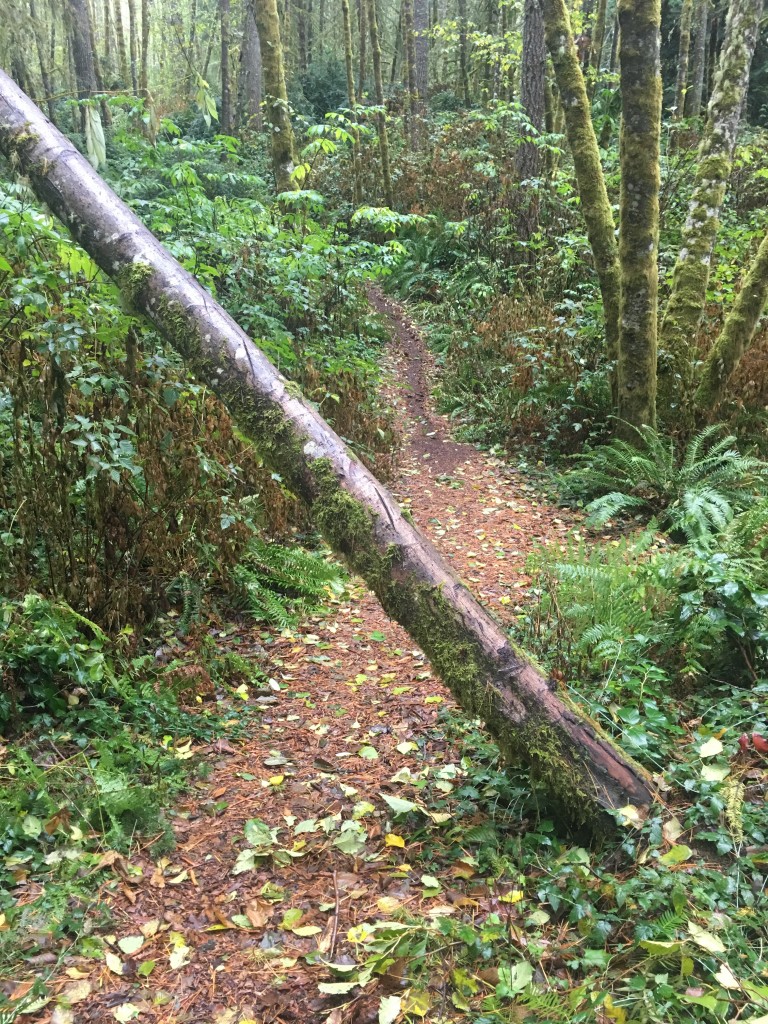 Falling Branch Injures Walker.  Shortly after the cleanup crew left a tree branch came down injuring a Preserve walker.  Wind is our biggest concern for those walking in the Preserve and for which we will cancel work parties.  Below is part of the report on what happened with names removed.
The gentlemen who was injured by a falling limb in the Illahee Preserve today has just called me.  He give me an update on what happened at the Silverdale Urgent Care where he was taken by a female dentist who came upon him bleeding and trying to find his glasses.
He had 11 stitches to close the deep head wounds and was so grateful for the help he received during this event from others.  He said that he was still shaken, will have stiches removed in a week before he goes to England for a visit.  He refused the expensive x-rays and any other medical tests so as not to run up a bill.  He is on Medicare and does not think the bill will be high, but may inquire if there might be any assistance from parks for help with his bill  if it is not covered by Medicare.
Incident happened at milepost 32.
Port Postings.  The Port of Illahee kiosk is used for posting the Port's annual preliminary budget, and this year the Port's Comprehesive Plan was approved and the changes suggested by the community are noted on the posted version.  The preliminary budget and approved Comp Plan can be viewed at the Port of Illahee's website:  portofillahee.com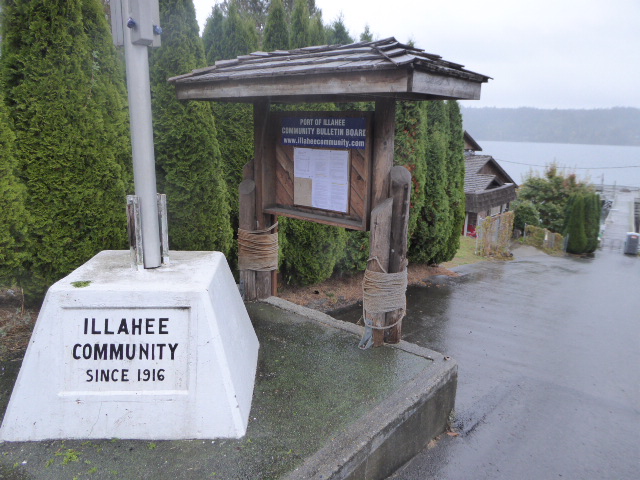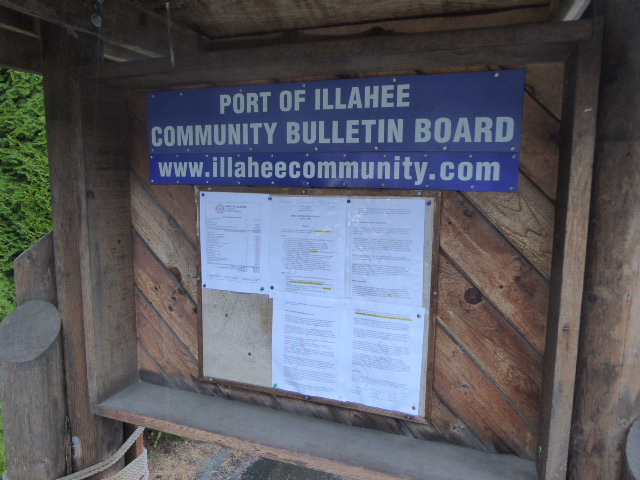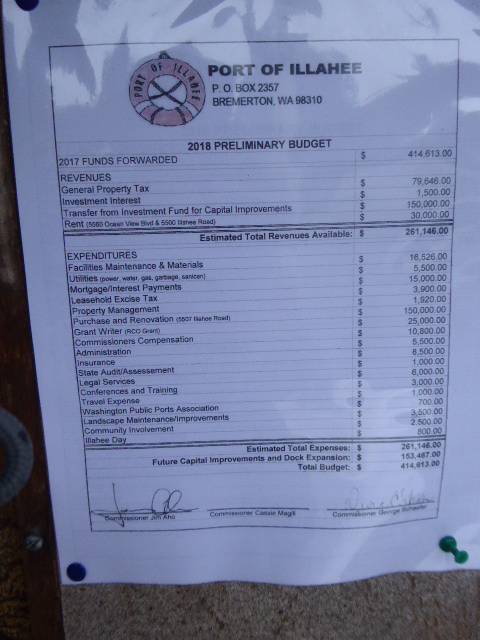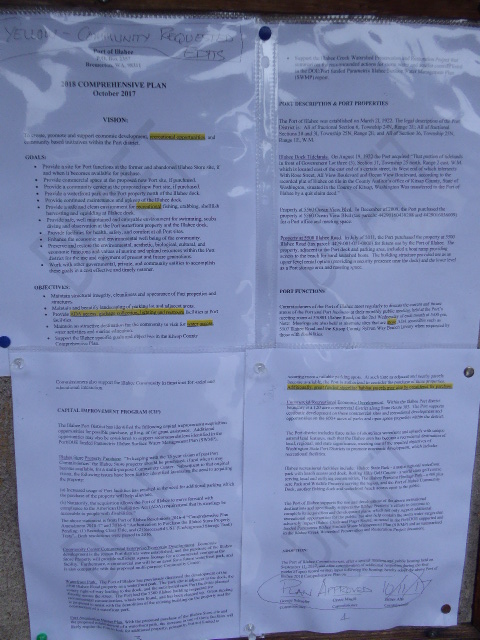 Port Meeting Location Changed.  With six Illahee residents requesting handicap access to Port meetings it was time to find a new meeting space.  During the warmer weather the Port meetings were held outside of the abandoned Illahee Store, but with winter coming that was no longer an option.  Thankfully the Port of Brownsville has agreed to let the Port use the lower level of its Annex for its monthly meetings, which is the former fire station at 9756 NE Ogle Road. 
Port Commissioner Election.  There are two commissioner positions open this year. One is a 6 year position that was filed for by John Burton, who is unopposed and will be one of the new commissioners.  The second position is for a 4 year unexpired term that was filed for by Jon Buesch and Mike Mantzke, and so they are on the ballot.  The following was copied from the election website and is what is also found in the recently mailed voters' pamphlet: