Flycatchers.  We were not aware of flycatchers until we received the email below showing photos of 4 babies. Wikipedia notes its diet "As a flycatcher it will wait on a perch and when it sees a flying insect it will chase it without any apparent effort. They also enter swarms of gnats, mosquitoes and wherever such insects congregate. They fulfill an important role in keeping insect populations in check, particularly mosquitoes. and they also eat caterpillars and spiders."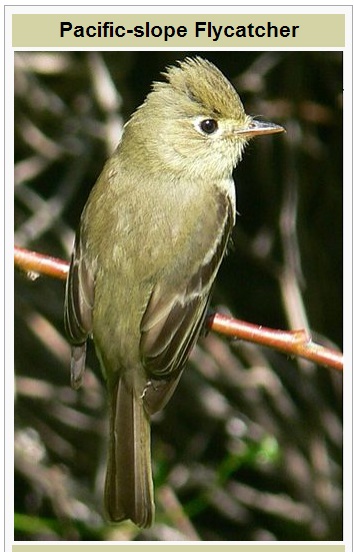 A pair of Pacific Slope Flycatchers raised a brood in my back yard (see attached). They often use man made structures to nest on and in this case it was a ladder hanging on the side of my well house. It was on the bottom step. Fortunately, I have only a couple of cats in the neighborhood and they didn't find the nest. The pictures are only 2 or 3 weeks apart.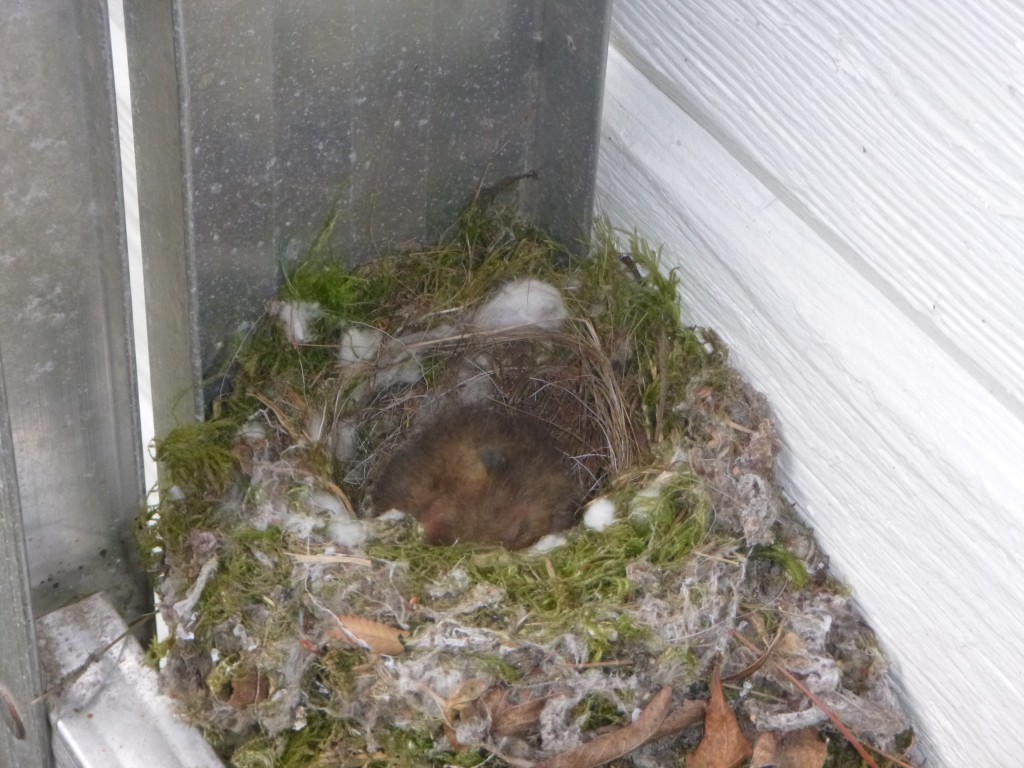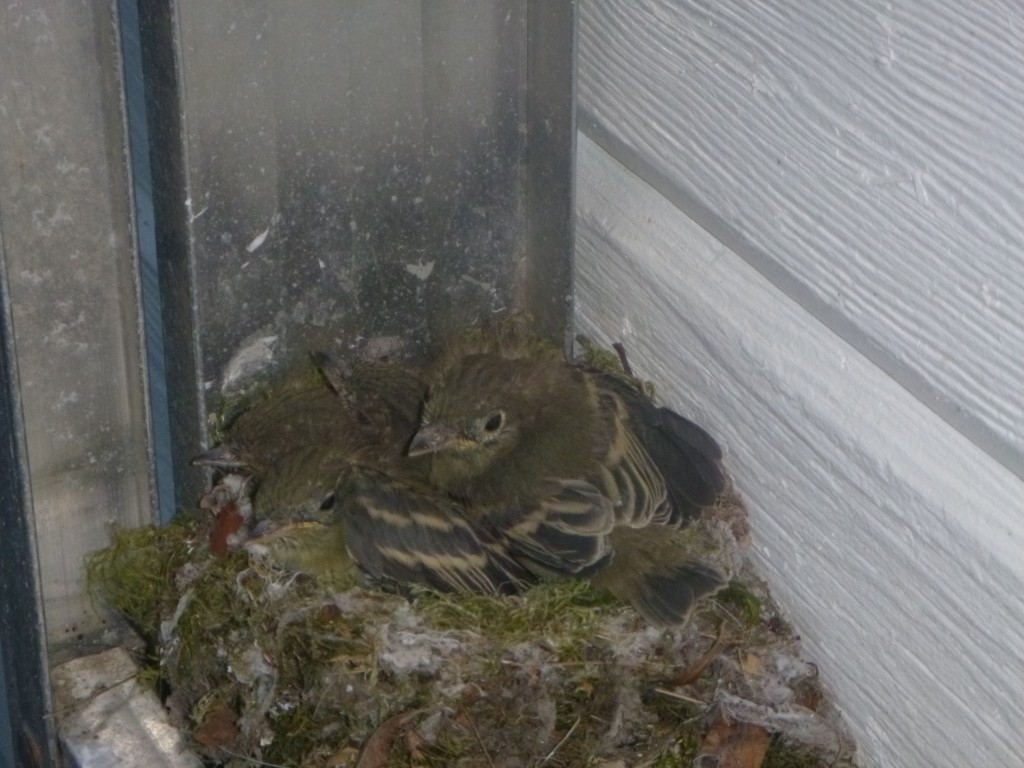 Illahee Stormwater Project.  Kitsap County is currently working on a stormwater pond project in the Kariotis development that benefits Illahee Creek.  They are enlarging an
existing stormwater pond and increasing the size of the drainage piping. We heard the people in the development have not been happy with the disruptions, such that the county produced an information sheet to explain the project.  Below are some photos of the roadwork to put in the larger pipe and the pond after the surrounding vegetation has been removed.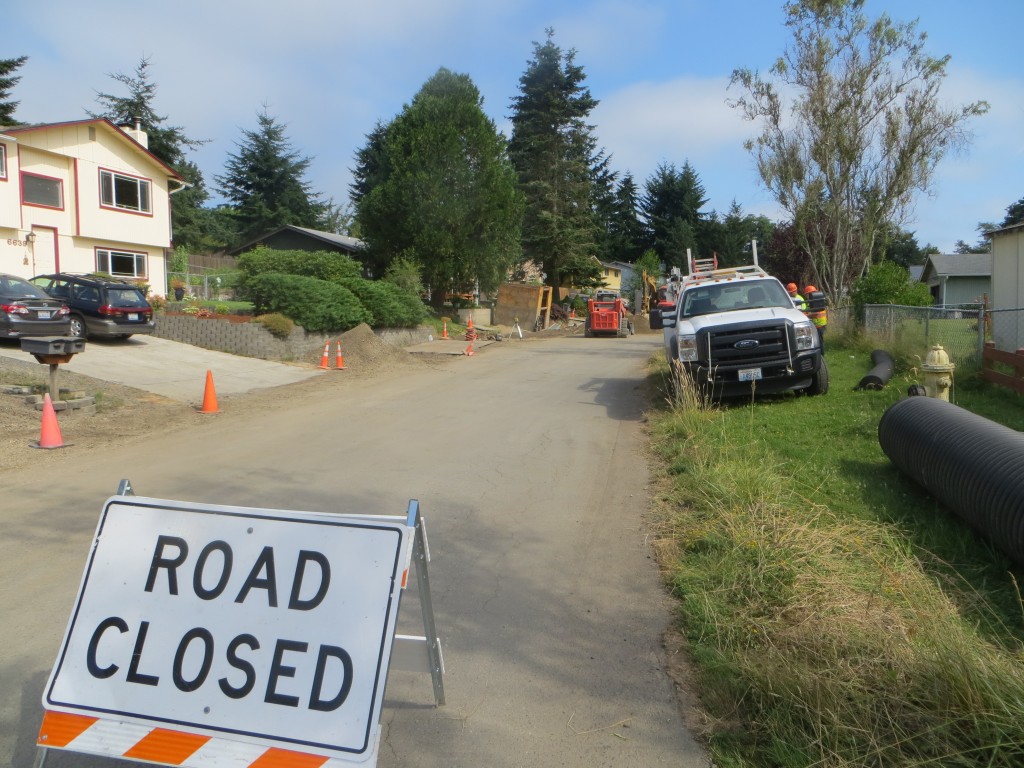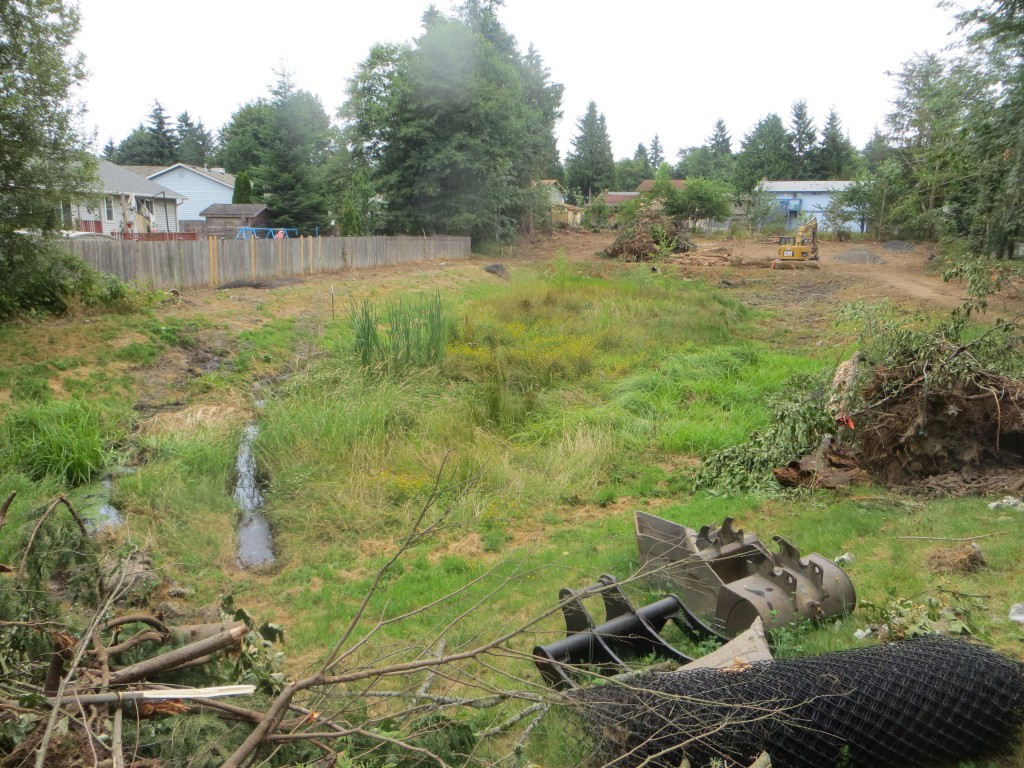 Stormwater Article.  Last Sunday's Kitsap Sun (7/20/14) had a great article on stormwater and we will try to find the link to it later. 
Benthic Testing.  And Monday's Kitsap Sun followed with an article on benthic testing. We will try to find the link to this article also. Illahee Creek is tested every two years and the results have not been good, likely the result of the excessive sedimentation that has filled the culvert under Illahee Road, and threatens the culvert with a washout.
Other Bugs.  While the benthic testing looks at aquatic bugs, we found some bugs hatching out under a lettuce leaf, that appear to be stink bugs.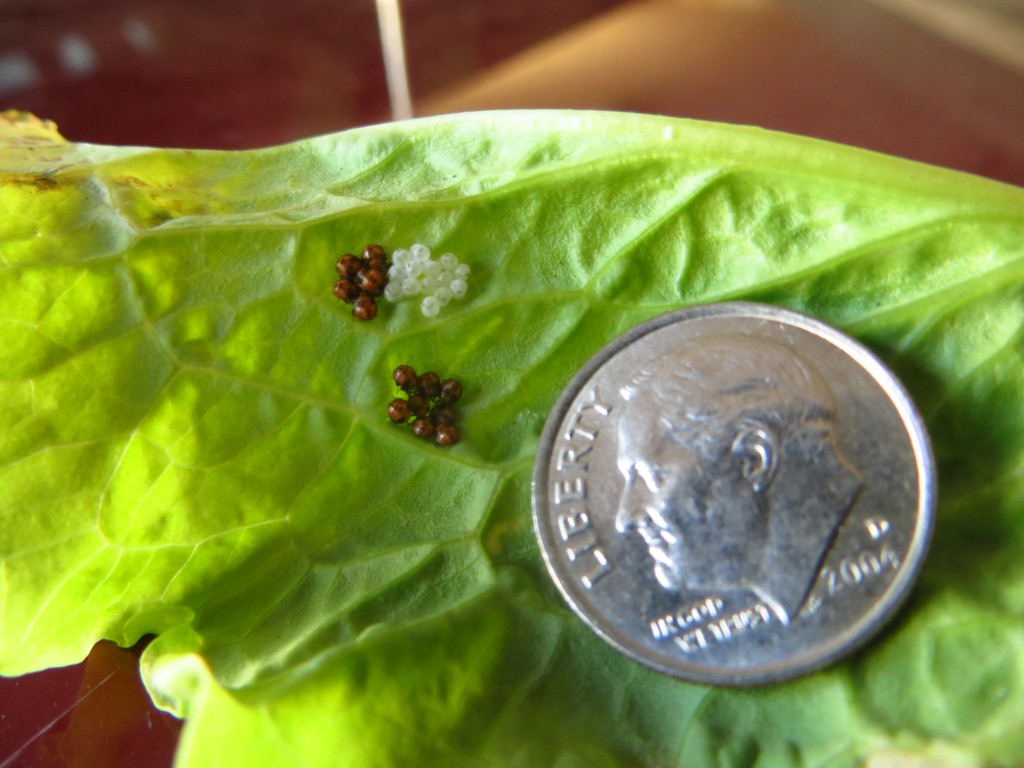 SWD in Raspberries?  Spotted wing drosophila (SWD) (Drosophila suzukii) is a
soft fruit pest that at least one Illahee resident feels it is attacking her raspberries, and possibly her blueberries.  She recently soaked her raspberries in a salt water solution and out came a bunch of very small white worms.  If they are the spotted wing drosophila they are from Asia and were discovered in California in 2008 and in Washington and Oregon in 2009. Below is a life cycle slide of the SWD from a WSU publication: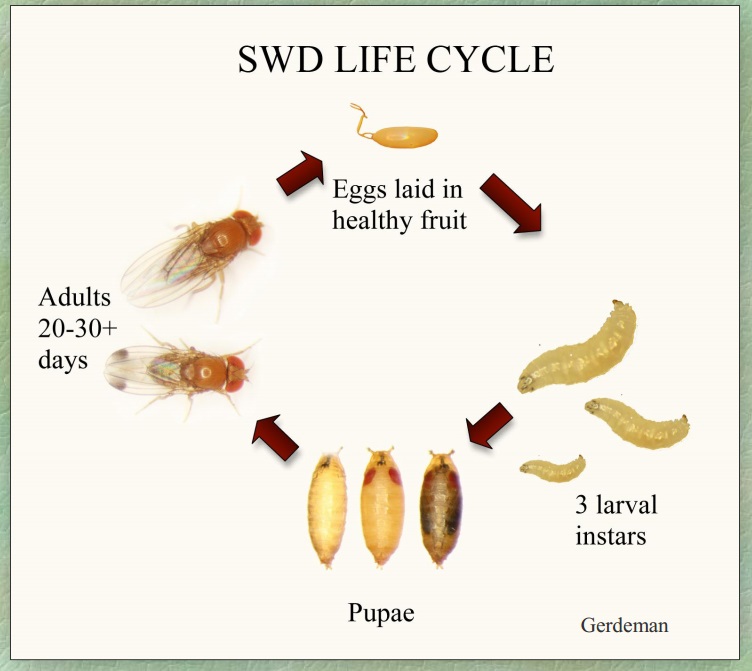 Illahee Day.  For planning purposes, the Port of Illahee has selected August 16 to celebrate Illahee Day.  The location is near the entrance of the dock and the time is from 4 – 7 pm.  We will post more information as it becomes available.
Homeless Camps.  Only two homeless camps found this month, but there are concerns as the word on the street is that homeless camps in the Central Kitsap area are scheduled to be removed, which usually results in them looking at moving into the Illahee Preserve.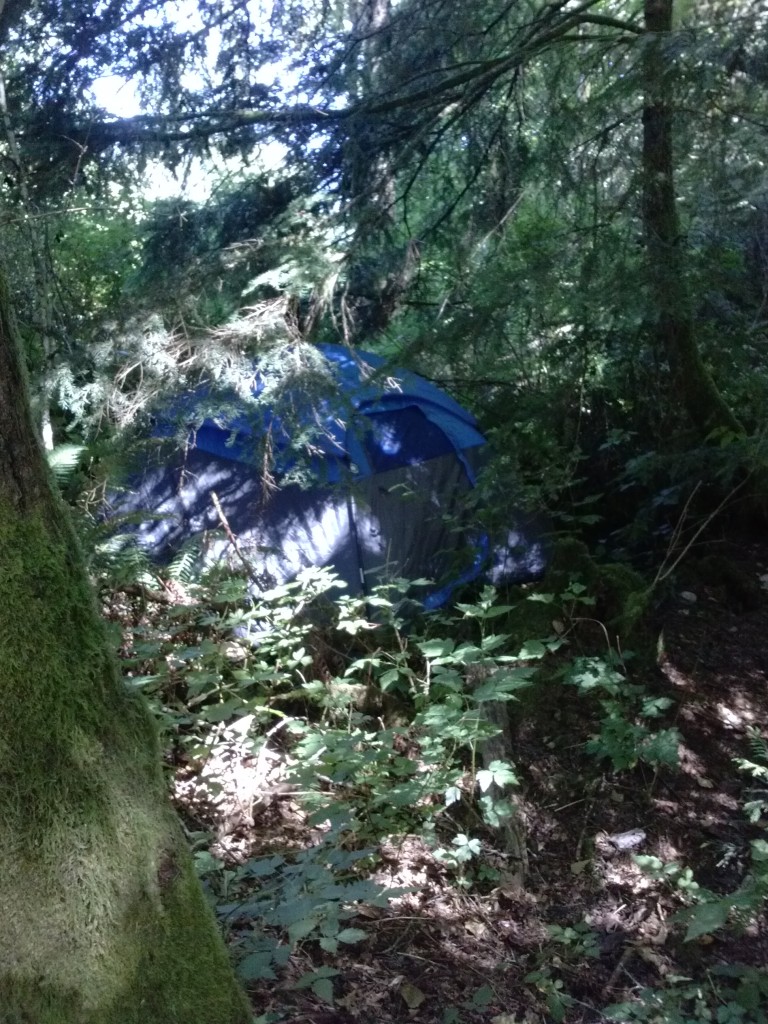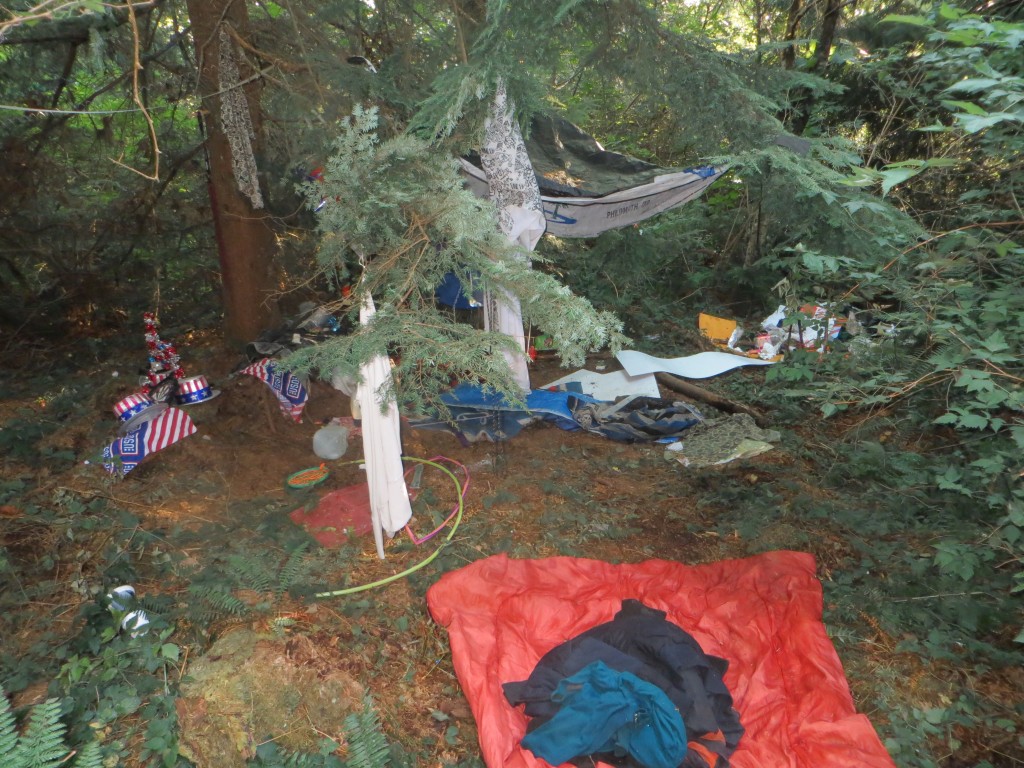 Wood Chips.  Wood chips continue to be unloaded at the Preserve's Almira parking lot.  The other evening we helped level a big chip pile near the Preserve's sign and wish we had taken a before picture.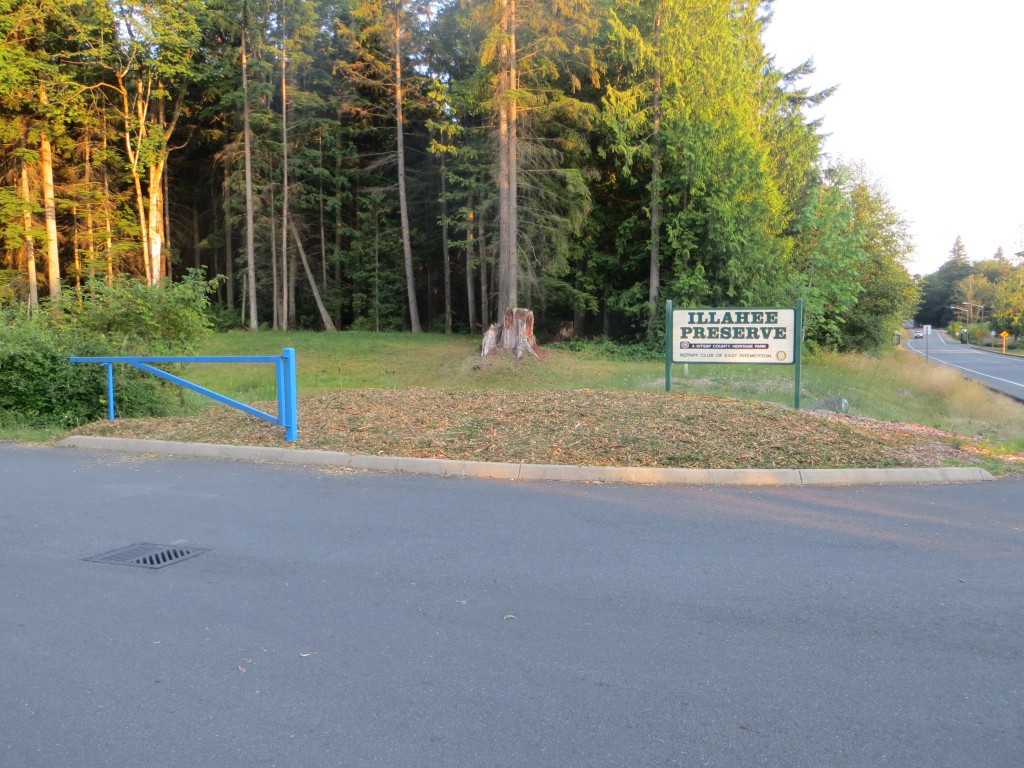 Interim Map.  Good news about trail maps.  A new one is being developed, and an interim map was printed up and posted on Wednesday.  Thanks to Rob and the guys at the Planetarium on Pacific Avenue for the interim maps.