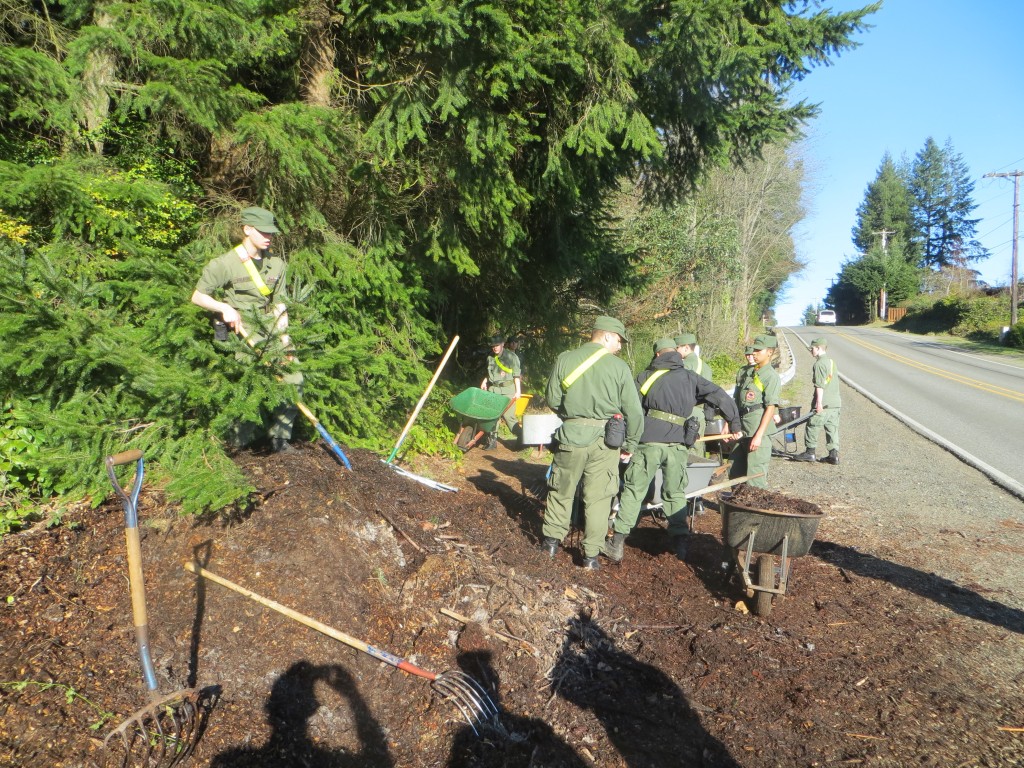 WYA Work Party.  Those driving on Riddell past the Illahee Preserve on Friday likely noticed Washington Youth Academy (WYA) cadets loading wheel barrows with wood chips, or later in the day noticed the three piles of wood chips were gone.  Thanks to the 46 WYA cadets for all their hard work, which in addition to transporting the wood chips to trails, included moving woody debris and the planting of 500 trees.  Thanks also to the Rotary Club of East Bremerton for arranging the work party and supplying the majority of wheel barrows.  And to the Parks Department for also helping with wheel barrows and tools, and to Washington State University Extension program for supplying the trees.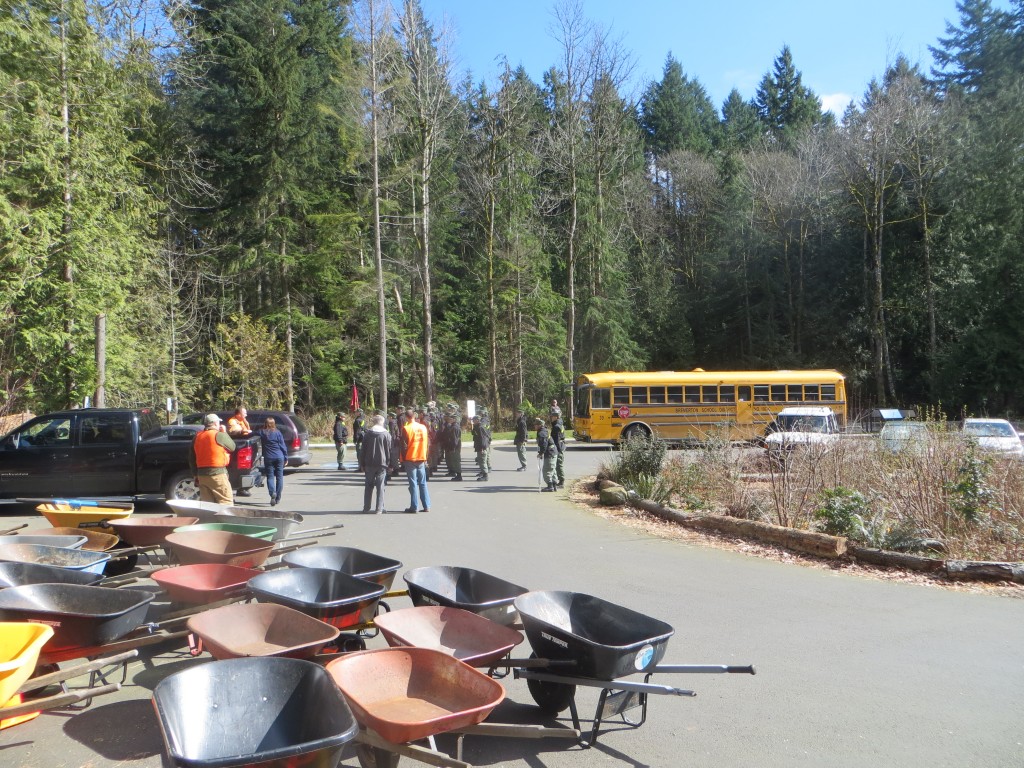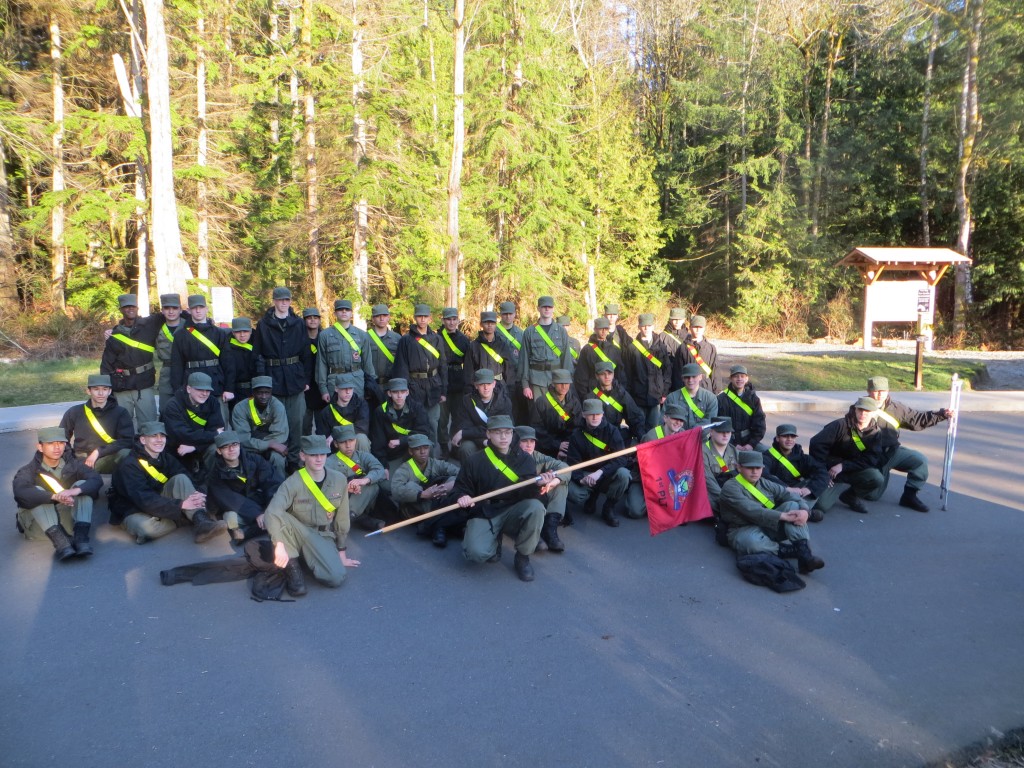 Brush Picking.  Those planting trees came across evidence that brush picking has been going on in the Preserve, as can be seen in the bunches of salal in the photo below.  We thought we had escaped the brush pickers attention this year, but the photo shows otherwise.
Why Plant Trees in a Forest ?  One of the questions asked by a WYA cadet was why would you plant trees in a forest?  We will take a chance at answering the question in hopes that if we are wrong someone will correct us.  The area was mostly clear-cut in the 1930's, and while most areas are nicely recovered with a diverse variety of trees, other areas still consist mostly of emergent red alders that are getting older and are dying off, many in wet and riparian areas.  Western Red Cedar is the conifer best adapted to wet and riparian areas and it what is being planted in the Preserve.  It is also being planted in areas where white pine blister rust is killing stands of white pine.  Next year stewards are looking a planting Sitka spruce, another native conifer that was harvested extensively in the NW for building airplanes before WW II.  We welcome corrections or clarifications if we haven't gotten our facts straight.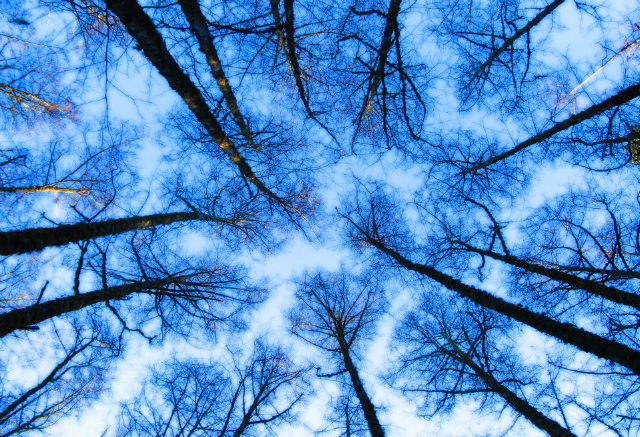 Looking Up at Trees.  Thanks to a frequent Preserve user (Sally) for the great pictures that were taken recently in the Preserve.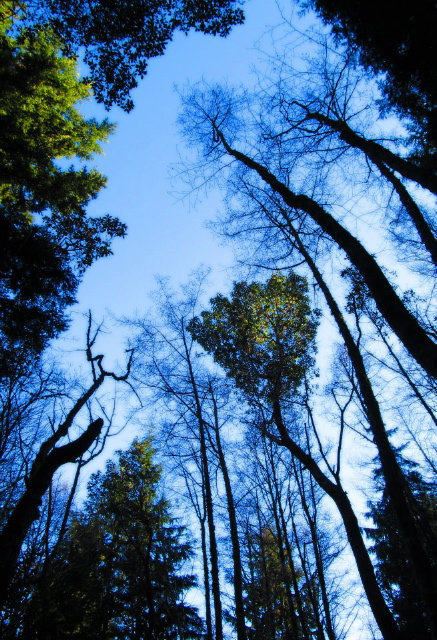 Looking Down at Snails.  During a recent low tide we noticed lots of snail eggs on the rocks in certain areas.  Upon closer examination we noticed the hard to see snails on the rocks laying their eggs.  The name of these snails is frilled dogwinkles and now and late winter is when they lay their eggs, which will hatch in about a month when they escape from their yellow egg capsules.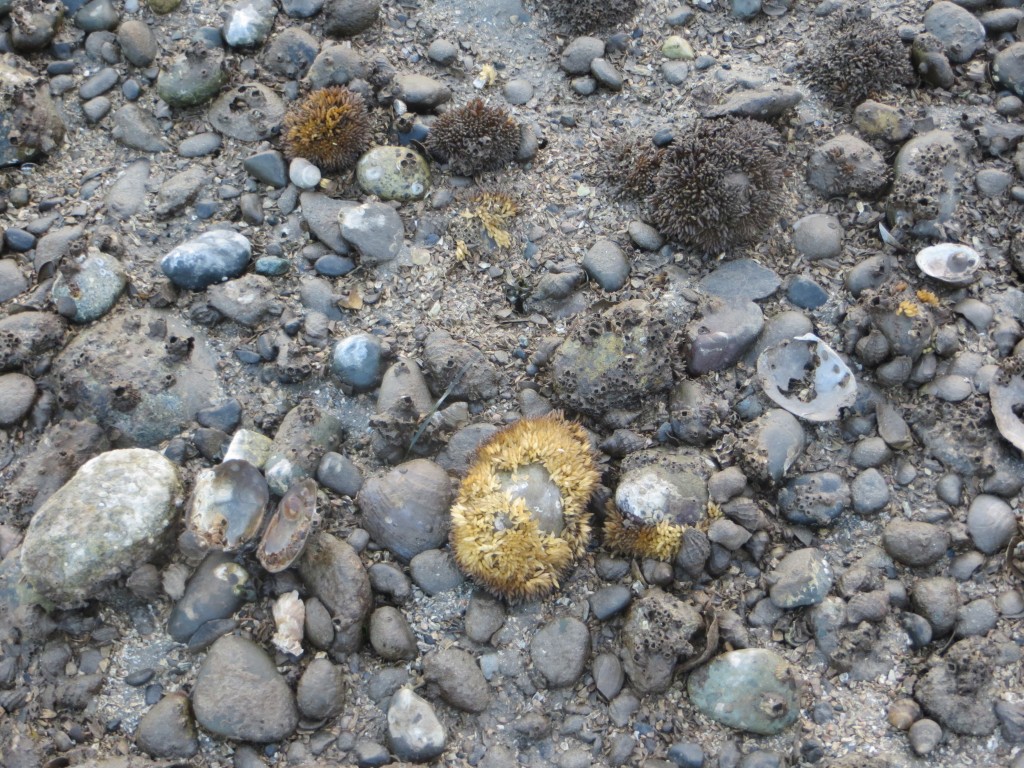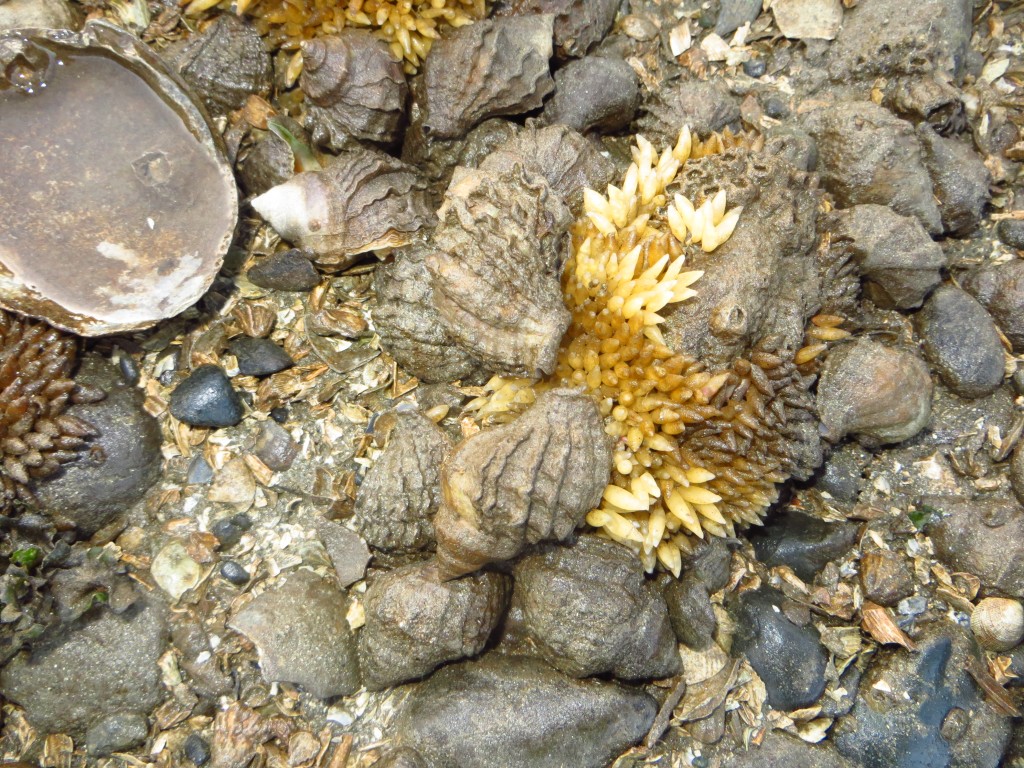 Beach Naturalists Class.  Want to learn more about the amazing number of creatures on our beaches?  We took the beach naturalist class a number of years a found it to be one of the best things we did to be more knowledgeable about beach creatures, and would recommend it highly.  Information on the class and contacts can be found on the copied flyer below.