Coyotes.  Thanks to those who remember we are always looking for wildlife reports and especially photos to go with them.  Coyotes are some of the hardest for us to see, much less get a photo of them. Below is part of the note we received with the two coyote photos.
I remember a while back you talked about a coyote pack roaming the area. We hear them out on the back side of our property all the time. My husband says that very fearless. He had the dog with him out there one day and they had no problem standing around in broad daylight with him standing in proximity (probably looking at the dog as a tastey morsel). I've always wanted to get a picture of one and send it to you. I happened to have mowed the acre and a quarter of yard with a field mower the other day and as usual scattered a mass of rats. This usually bring every cat in the neighborhood around for days. It apparently attracted the coyotes as well. 

Pheasants.  We have had reports of a number of pheasant broods, and have been unsuccessful at photos of them, so we were glad to get these photos. We also had a report that pheasants like strawberries, and the chicks were standing on the protective netting, eating the berries through the netting.
Deer.  It isn't very often you get a photo of two active fawns stopping to nurse.  When they realized we were there, they decided to leave. They are already trying to get into local gardens.
Crab Pot.  This crab pot was dropped off along the road, so if you are missing one let us know.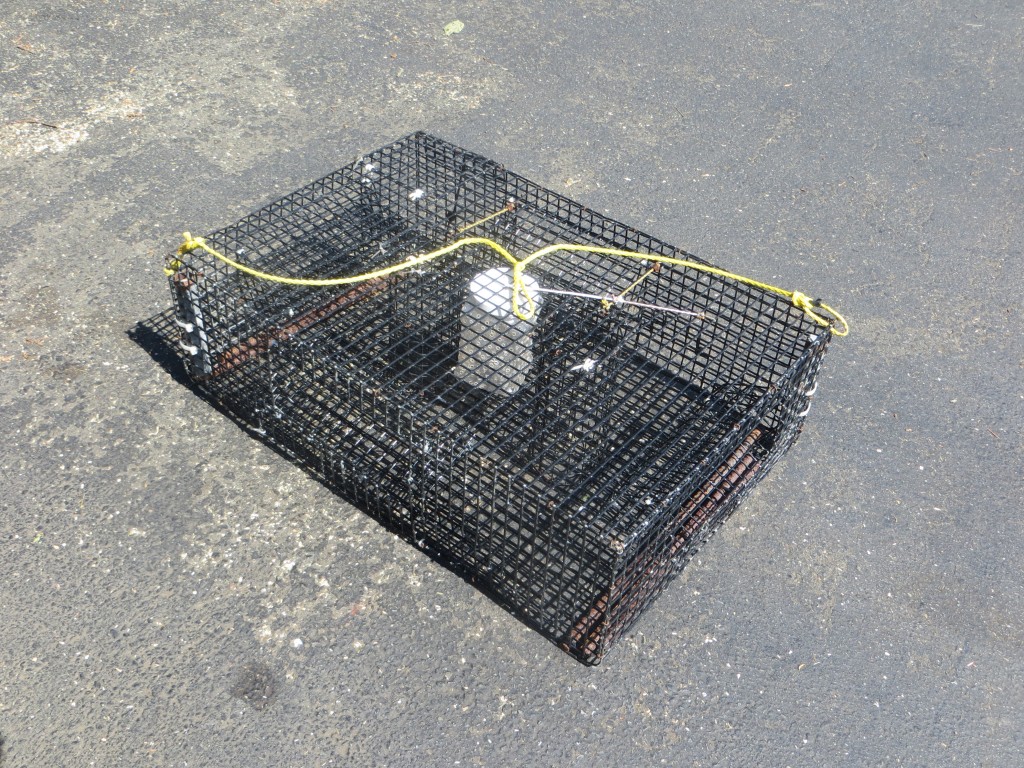 Work Party Report.  Last weekend there were two work parties scheduled. One on Friday evening and the other on Saturday.  Those who volunteered liked Friday and lots of chips were moved and other work accomplished in the two hours.  Saturday was a bust with one person cleaning up a section of one of the rain gardens.  They are reassessing whether weekend work parties should be scheduled.  If you have an opinion, let us know.

One wood chip pile was leveled as those chips went around the perimeter of the Native Plant Demonstration Rain Gardens (see the above photos), while the smaller chips were used for the paths.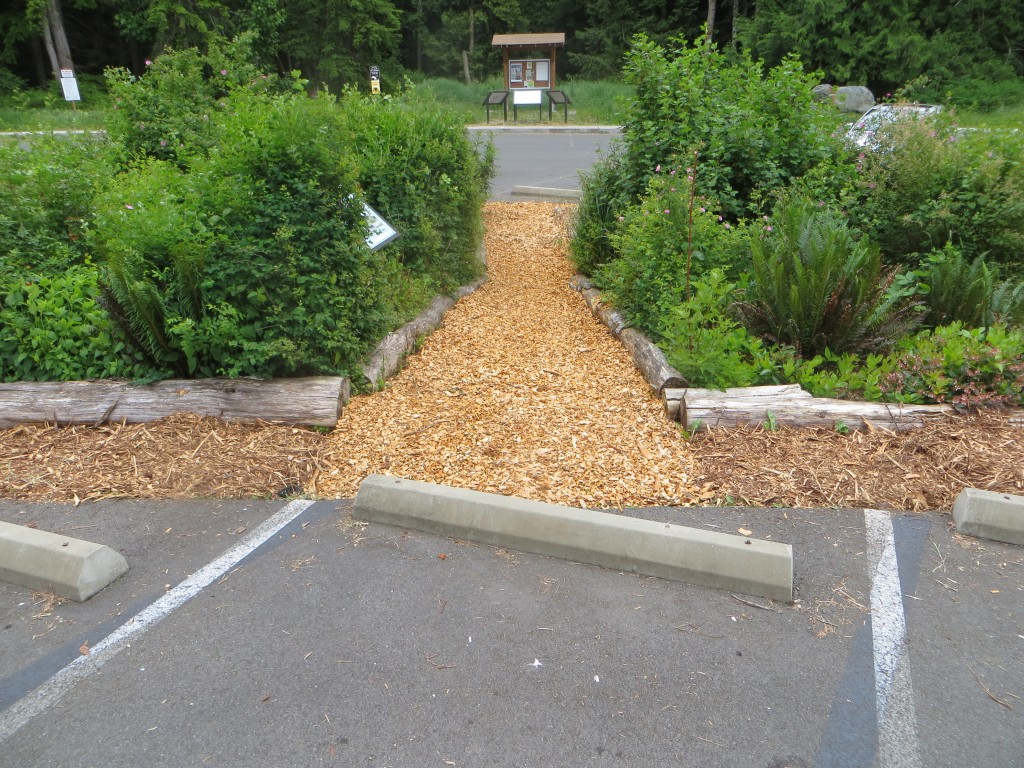 Canada Geese.  Some of the local geese families are large this year, and others are small, as can be seen by these two photos.  Keeping a garden around here is tough when you have geese, pheasants, deer, squirrels, raccoons, and possum to deal with, along with various smaller birds.