Pheasant Responses.  Thanks for biologists who set us straight on our thinking that we had photographed a really old pheasant, and the last comment by one who knows the damage spurs can inflict.
I am skeptical that the "spur" on the right leg of the pheasant is a spur because it appears to be uniform in diameter from base to tip. A spur would taper sharply from base to tip and be extremely pointed and sharp like a large rose or blackberry thorn. Adding to my skepticism is the normal looking spur on the left leg. Going by the spur on the left, the bird is entering it's second year. Going with the "spur" on the right, the bird could be entering it's third year of life. Most pheasant live two years. A three year old is somewhat rare and very lucky. I would compare the number to the number of human males age 95 and older. I am going by my South Dakota experiences where conditions are much more harsh. Maybe the milder climate in this region and less hunting pressure allows longer lived birds, but I doubt it.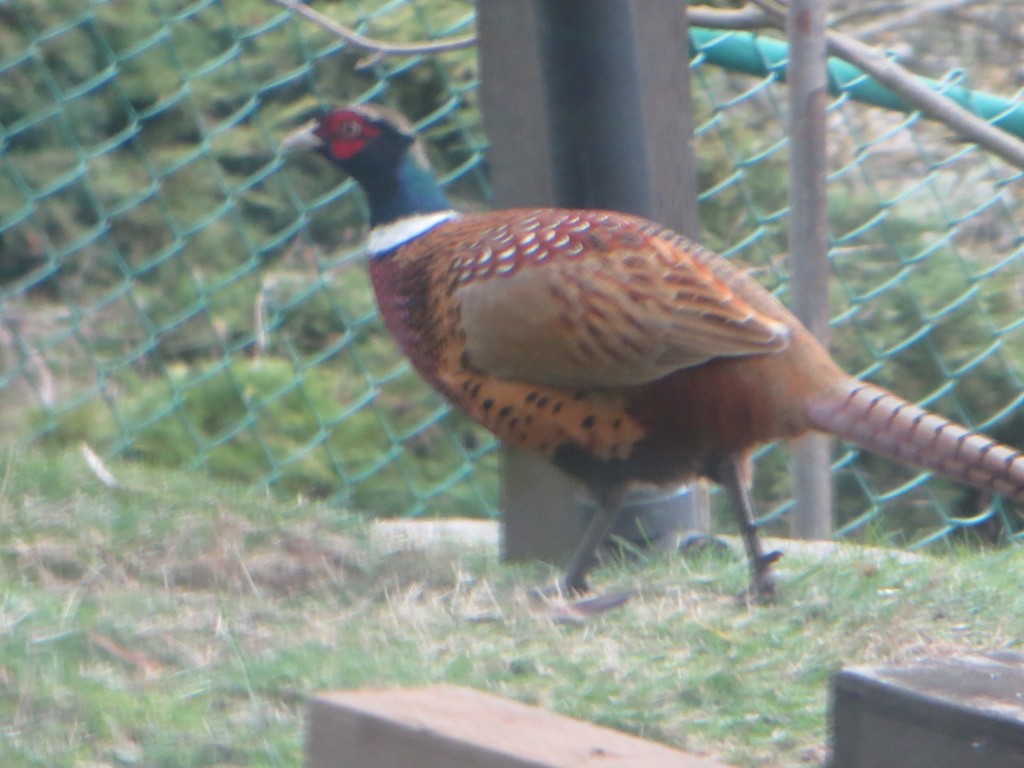 Given the perils of predators, vehicles and hunters, a three-year-old ring-necked pheasant is a real senior citizen in the wild, although they can live to 11-18 years old in captivity. Generally, spur length can distinguish between mature birds and juveniles, but not much beyond that.  A mature "rooster" pheasant has dark, long, sharp spurs.  The spurs on a juvenile are light grey, rounded and short.
The "rooster" pheasant in your photo appears to be a mature bird, but the spurs in the photo are not very distinct.  I believe that you are mistaking the bird's hind toe for its spur.  The spur is evident well above the hind toe in your photo.
If pheasants are not hunted or chased by humans, they can become somewhat tolerant of our activities.  They will readily forage under bird feeders for seed.  They are real fans of shelled or cracked corn.
Here is a photo of some male pheasant legs:  http://www.gamebirdhunts.com/Resources/PheasantPhacts/AgingaPheasant/tabid/431/Default.aspx

I remember as a young person, who was sent to retrieve a wounded male pheasant, and was gouged by the spurs.  It is now 50 years later and I still have one of the scares I got when I picked it up.  Those spurs can be a real weapon as I found out.
Skunk Cabbage.  Not very often do we see a patch of skunk cabbage (Lysichiton americanus, also referred to as western skunk cabbage or swamp lantern, or locally as a swamp lily) in Illahee.  This is one of the headwater wetlands for Steele Creek that is in the Illahee Perserve.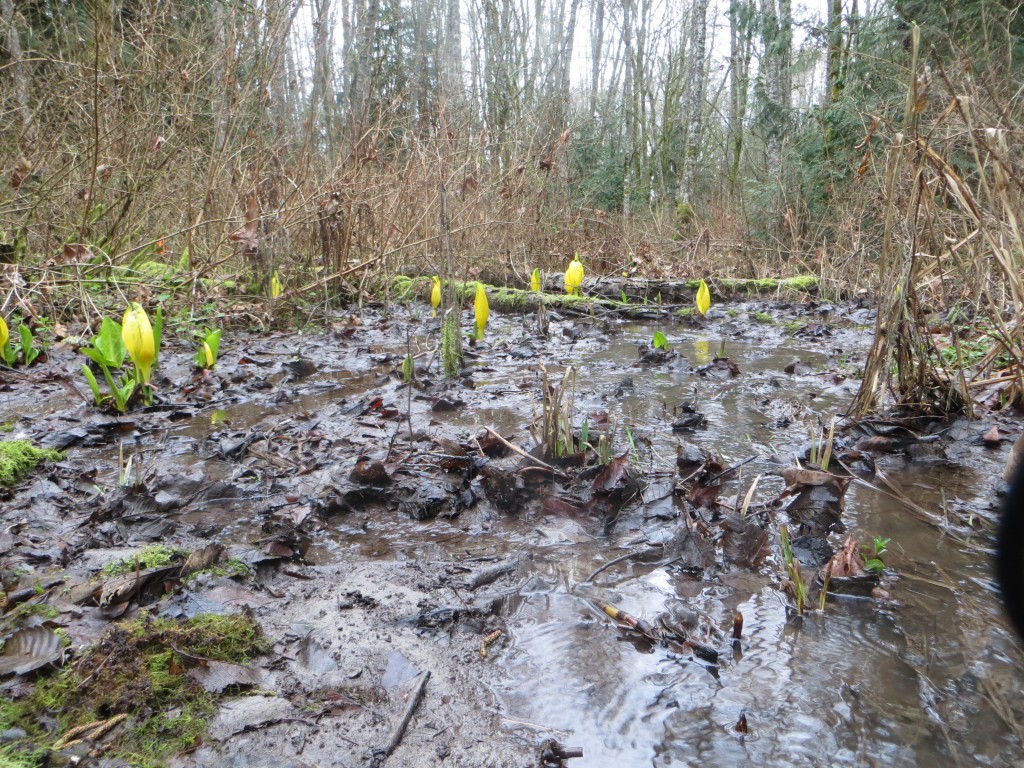 Meeting Reminders.  Several meetings on Wednesday (3/12/14), and another one next Tuesday (3/18/14), all public meetings.
Port of Illahee meets the second Wednesday of the month at 5 pm at the Port meeting room at 5500B Illahee Road.
The Emergency Preparedness Meeting at 7 pm details are noted below.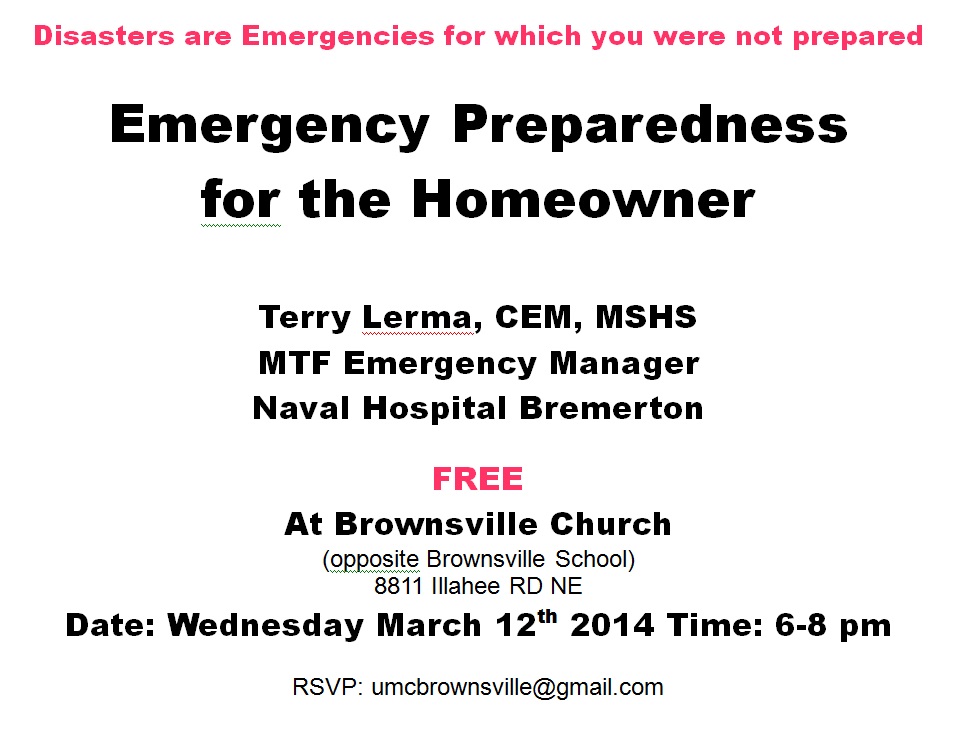 The Illahee Preserve Stewardship group changed their location so they could better look at maps of properties they hope to acquire if they are successful in obtaining a Recreation and Conservation Office (RCO) grant.  The details of their meeting are noted below.
We will be meeting this month in a different location.  
March 18th 2014 
6:30PM-8:00PM
The Planetarium 
817 Pacific Avenue
Downtown Bremerton
You can park in the small parking lot in front of the garage doors or on the street.
This location is a formerly an old big firestation.
Deer Hit.  These are hard photos to take and see, but it is a reminder that we have lots of deer in the area, and need to be mindful of them, not to mention the damage to a car.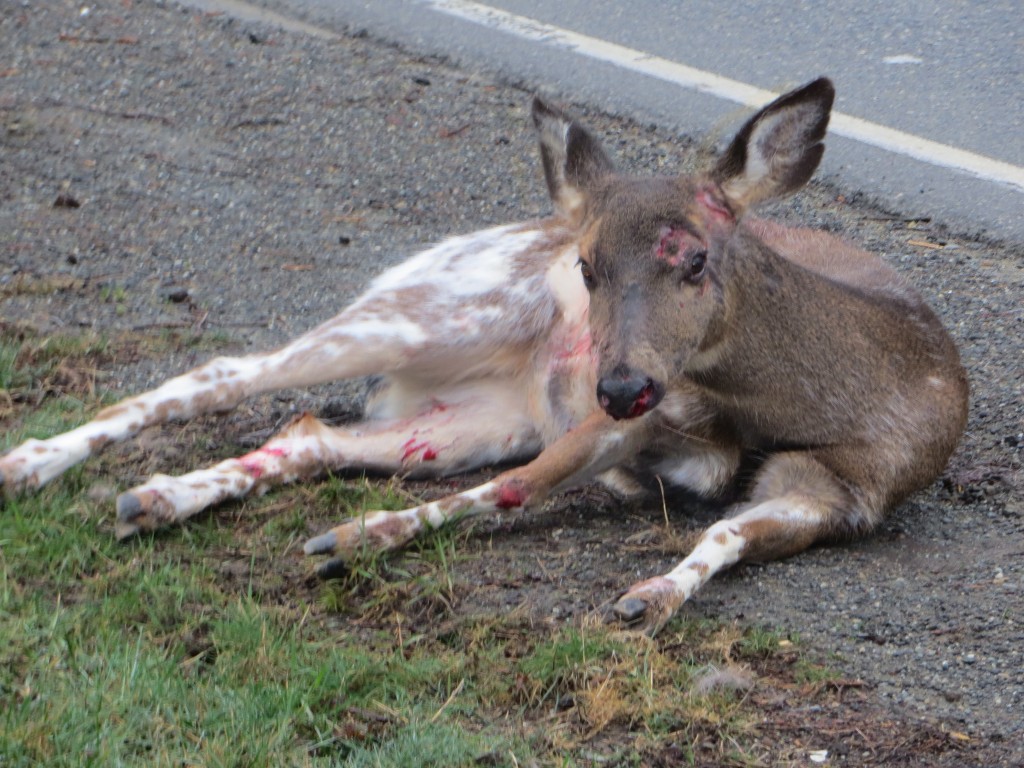 Daffodils.  If you think you need special soils to grow daffodils, consider these growing amongst the clam and oyster shells.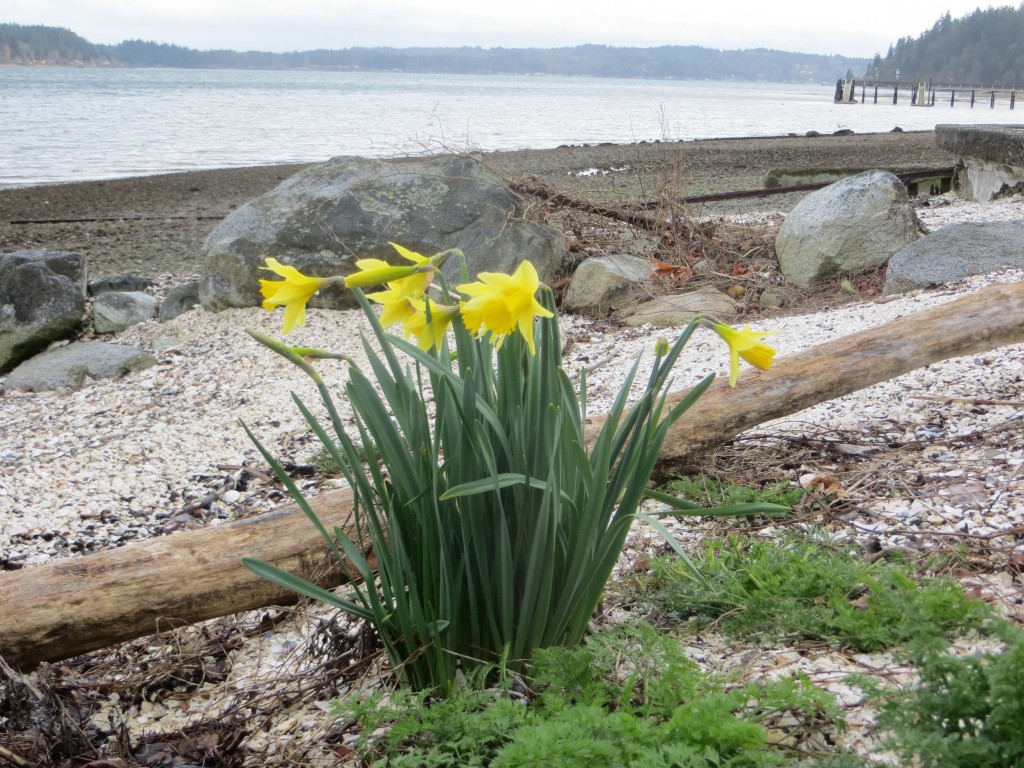 Culvert Report.  A couple of photos after one of the days of rain, followed by a photo of the brown water that showed up Monday in the bay, indicating a fresh slide somewhere in the watershed.  The Illahee weather station, operating with new software, shows 7.18 inches of rain so far this month.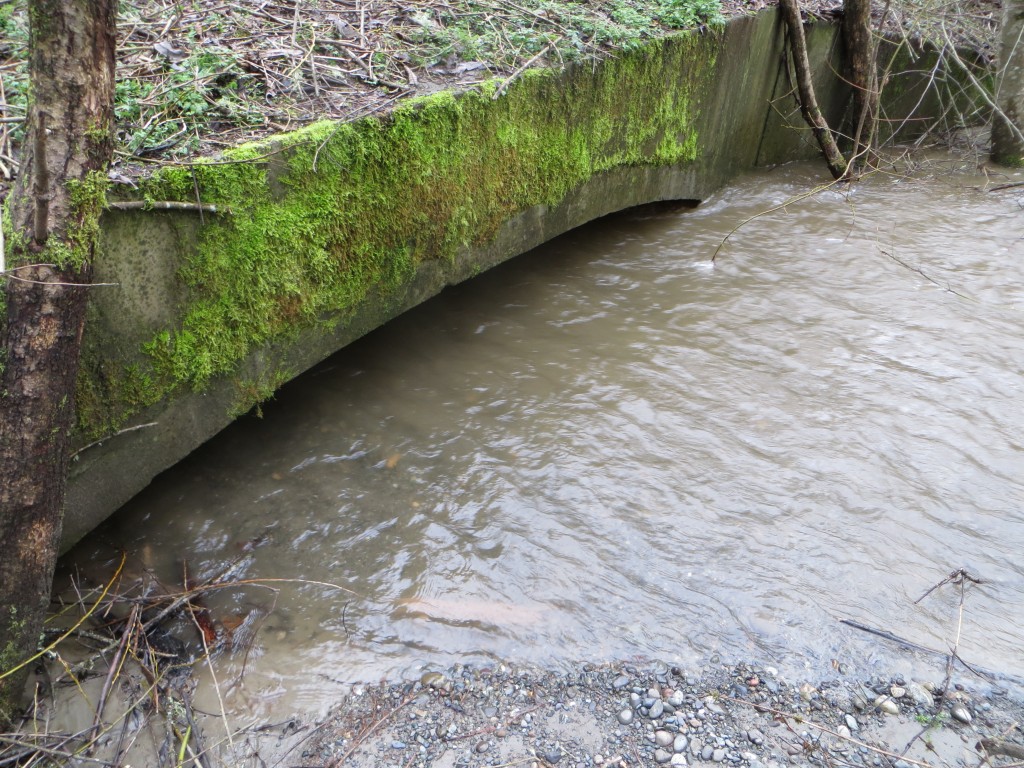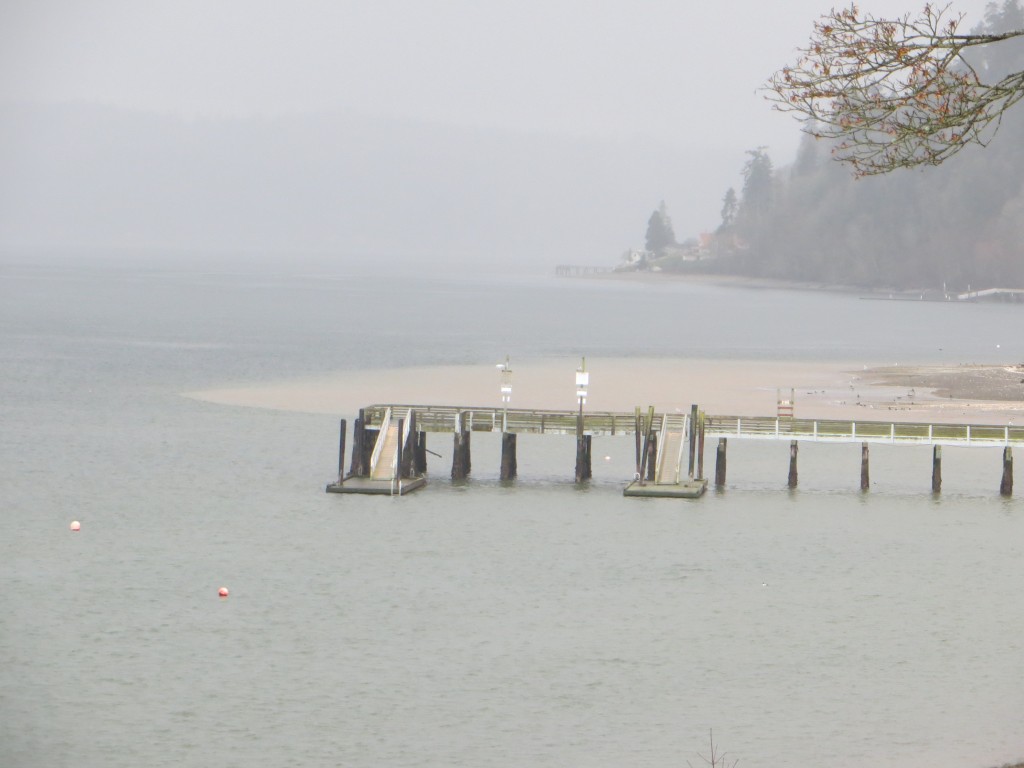 Jim Aho