Eagle Photos.   Photos of some local guardians.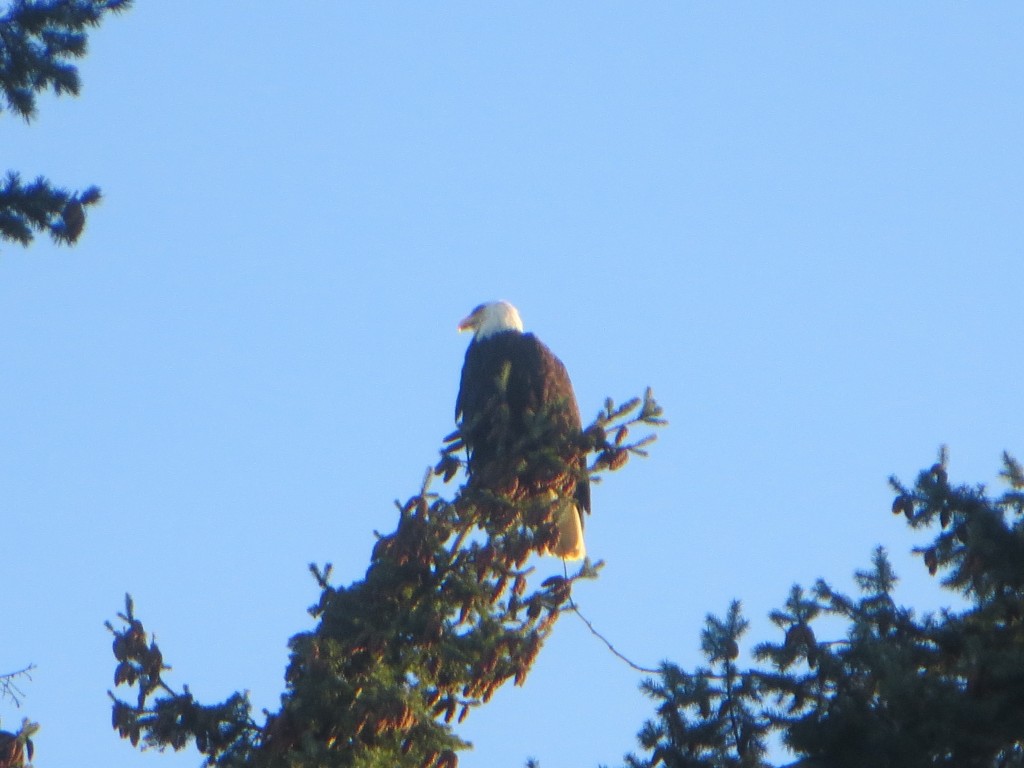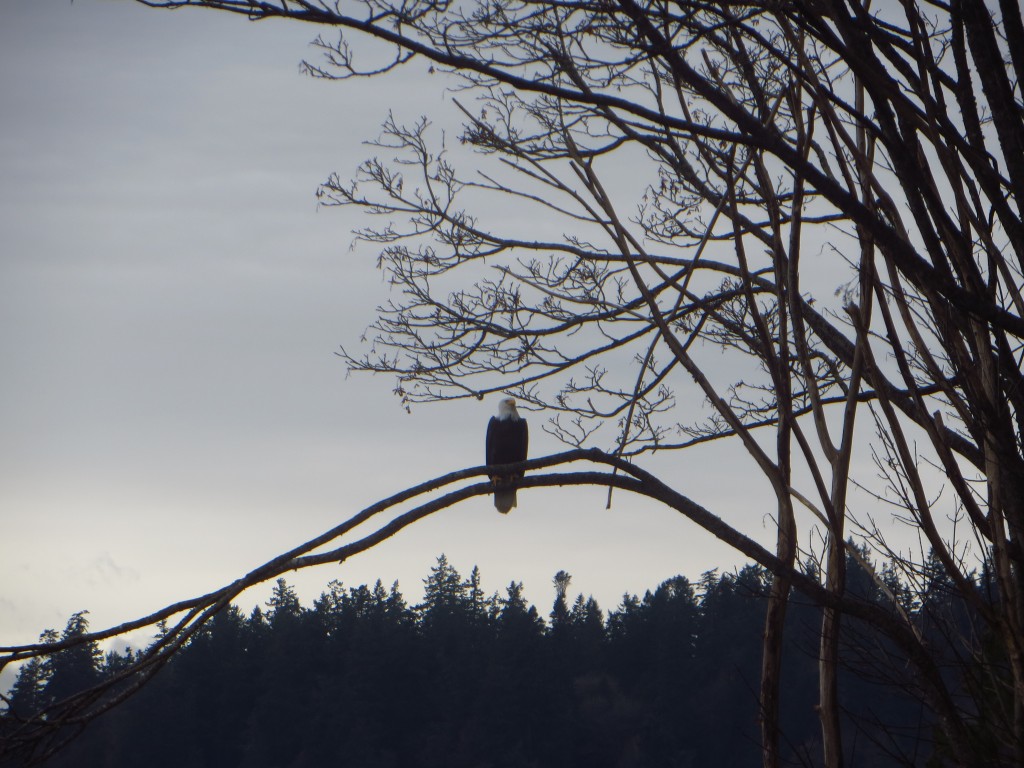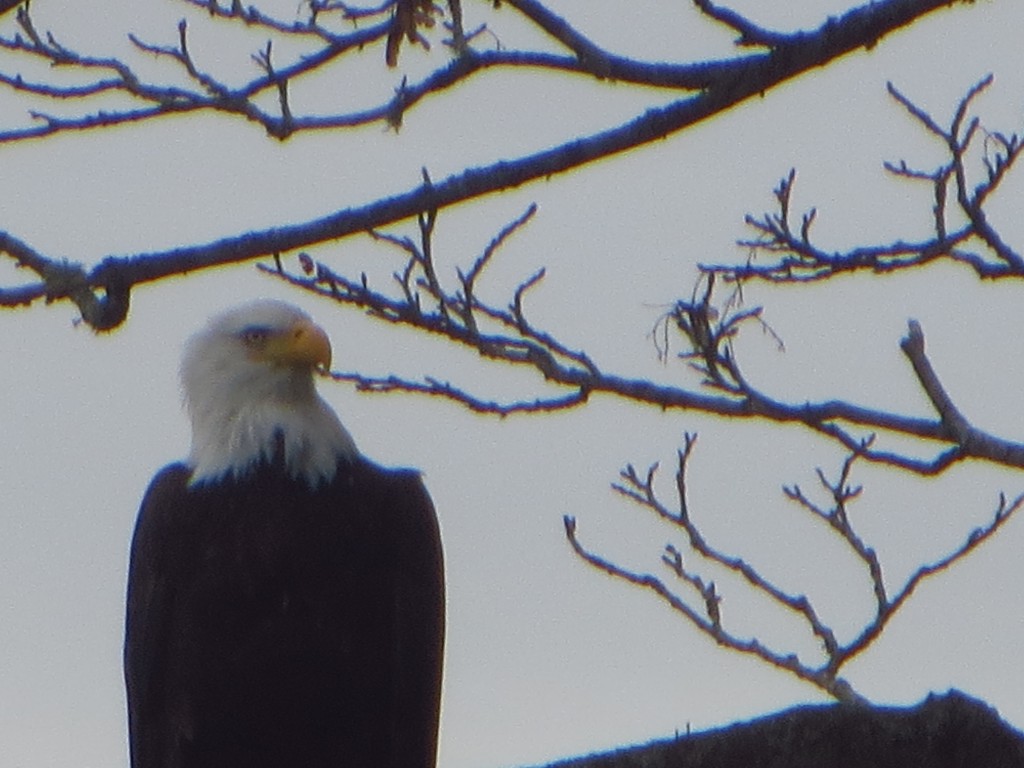 Saturday's Windstorm.   Last Sunday morning we ventured north to photograph downed trees and didn't get up to Ocean View until this area was cleaned up.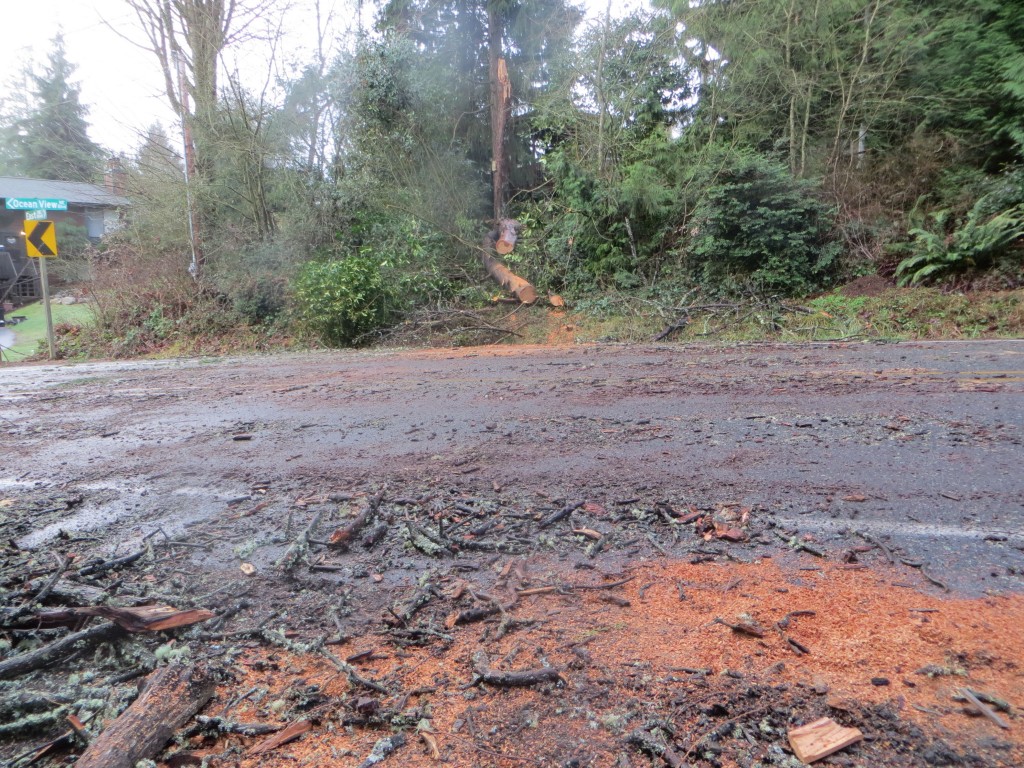 Kitsap Sun Article.   The Illahee Preserve and the Timbers Edge purchase opportunity were the subject of a front page article in Sunday's (1/18/15) Kitsap Sun.  The link to the article is:

 http://www.kitsapsun.com/news/local-news/bremerton/controversial-development-could-become-part-of-illahee-preserve_23742792

  We have been impressed over the years how good the Sun reporters are at succinctly and accurately reporting on Illahee issues.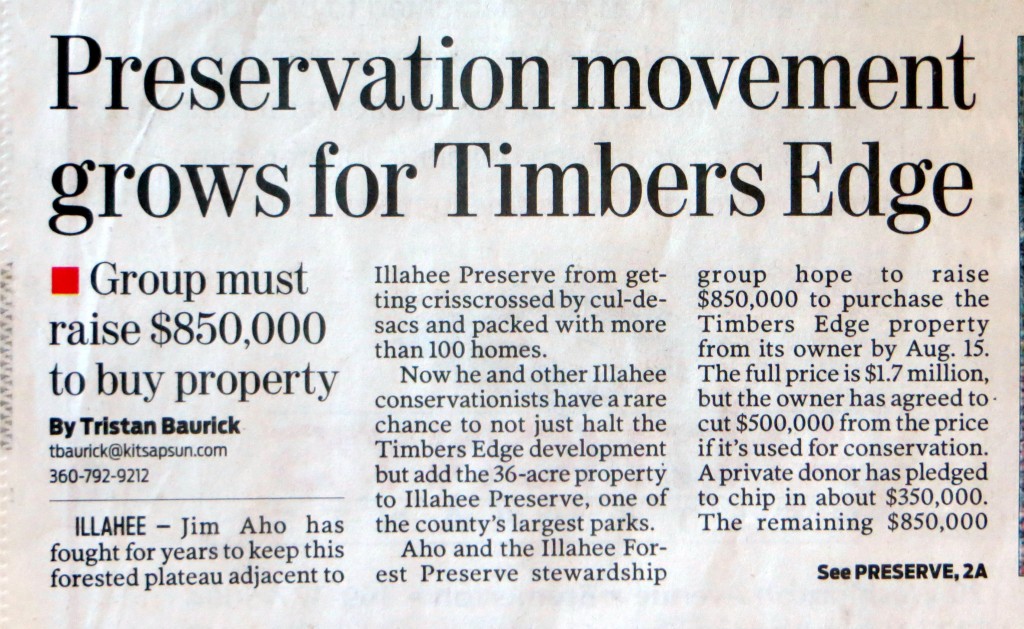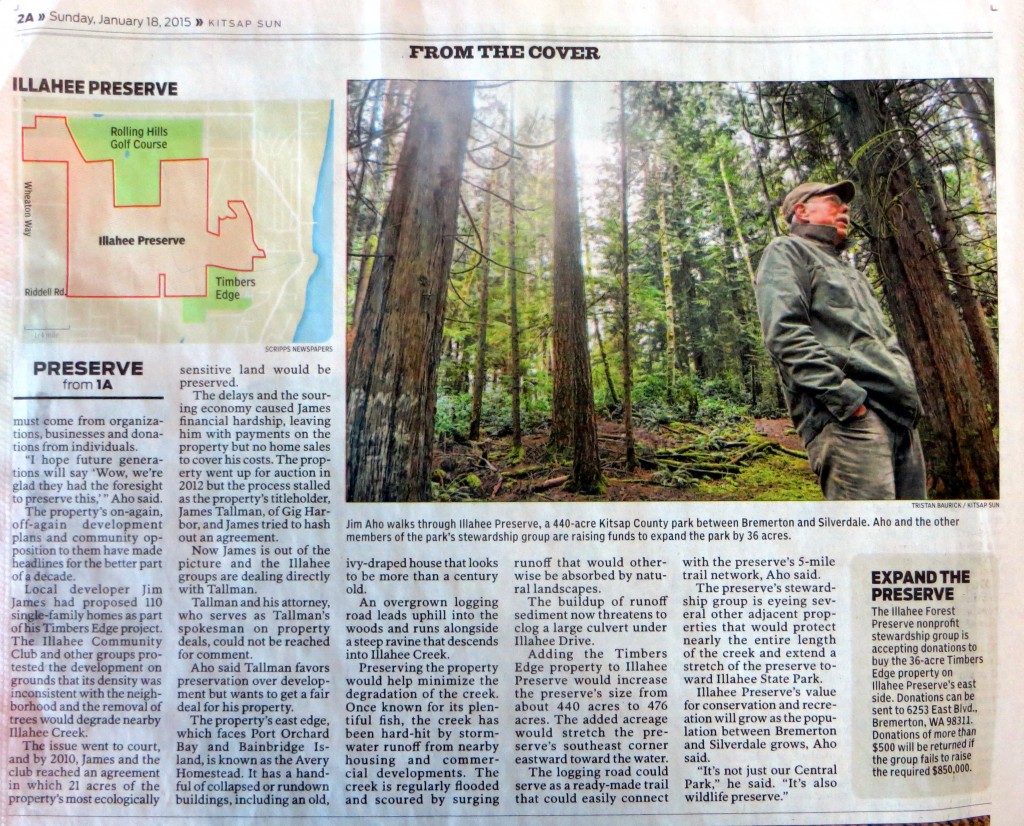 Preserve Downed Trees.   Thanks to those who advised us of all the trees downed across trails in the Illahee Preserve.  Below are a few of the photos.  The Rotary and Illahee Community trail crew is scheduled to clean them up on Sunday.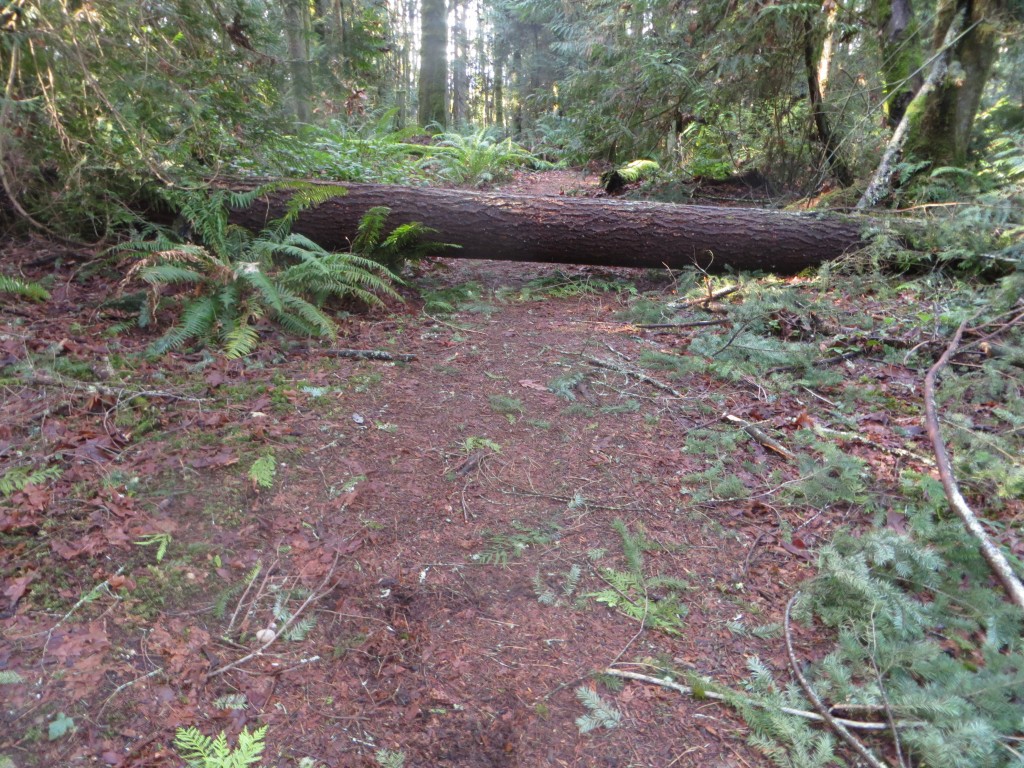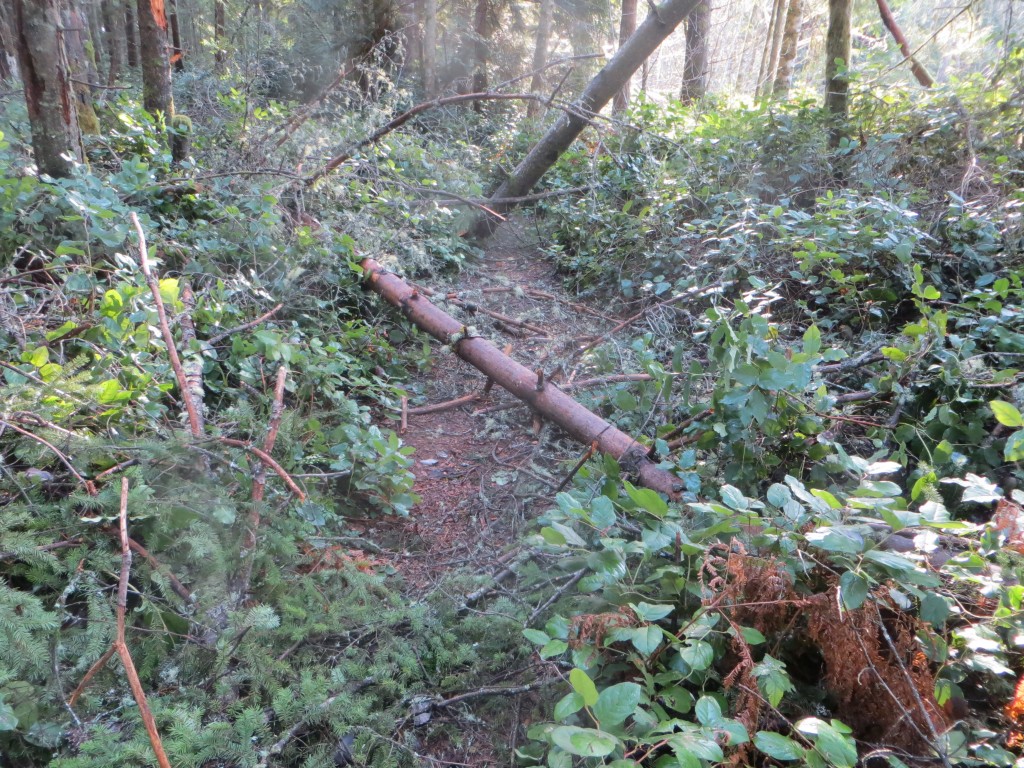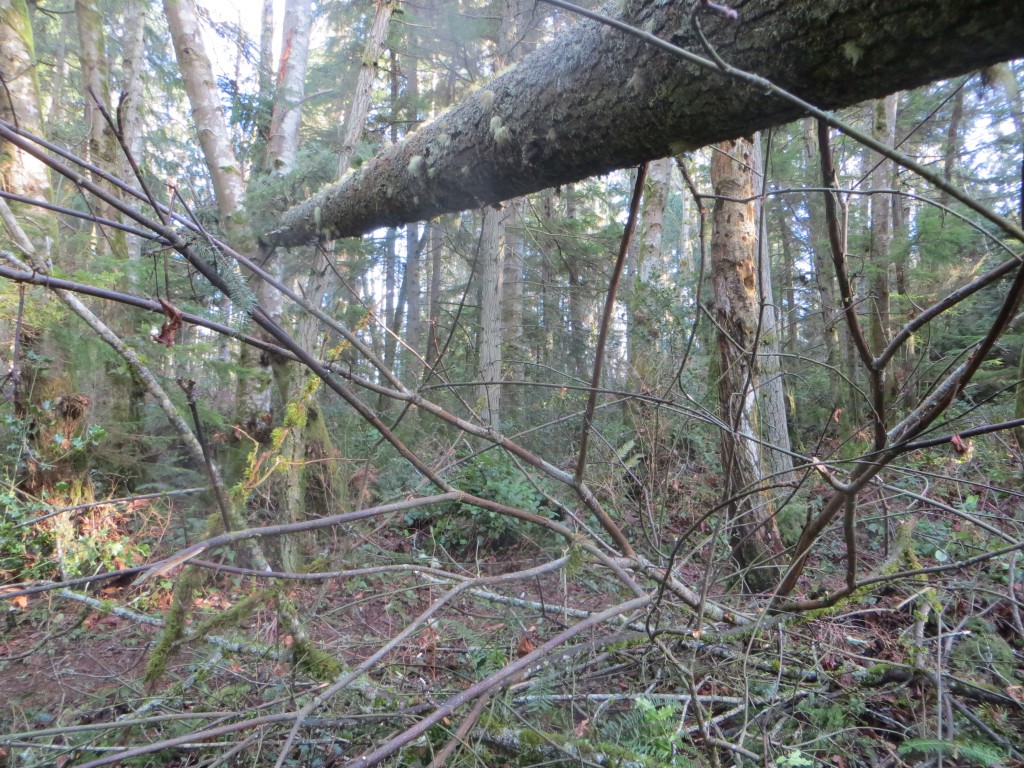 Outfall Photos.   We had to wait until the tide was out to take these photos of the outfall that was installed the previous week.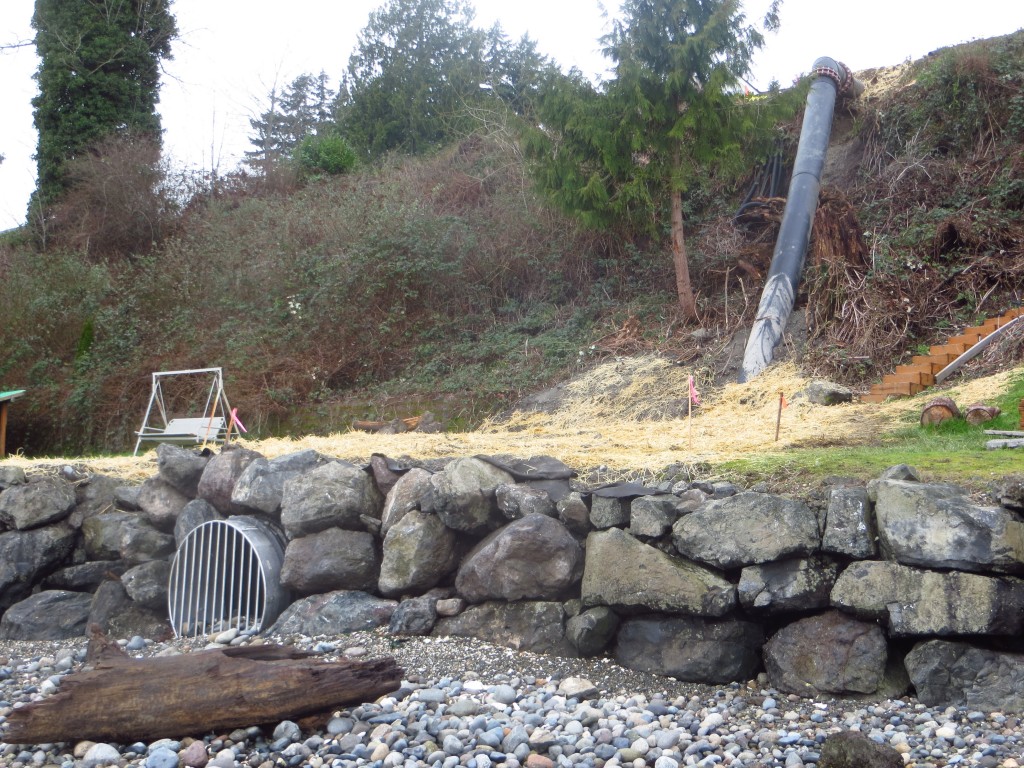 The straw covered dirt is a quagmire of mud incapable of walking on unless you have hip boots, and you would likely loose them.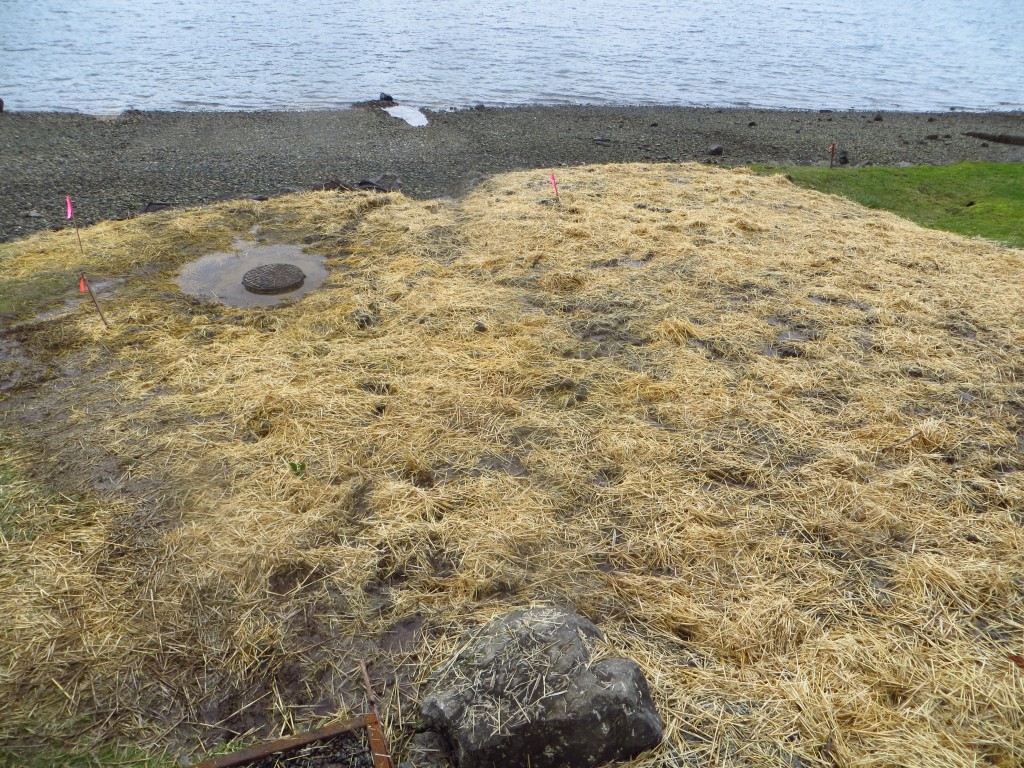 We are fortunate that most of our underground utilities are underground, but again Illahee gets the short end of county planner actions, and they wonder why some of us get upset.  We wish they had to live with their decisions.  Again, sorry for being so cynical, but we know things can be done so much better.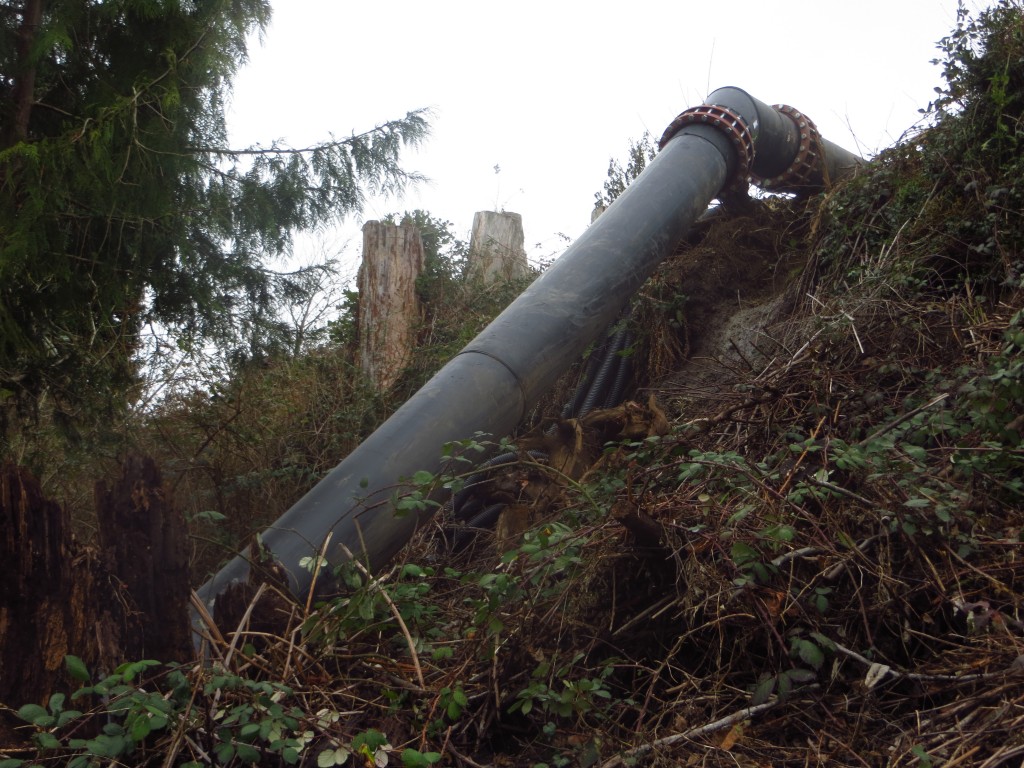 Daffodils.   We are thinking a couple of warm days and we will see our first daffodils.