Photos.  Marine traffic and the Saturday departure of the USS Independence (CV62).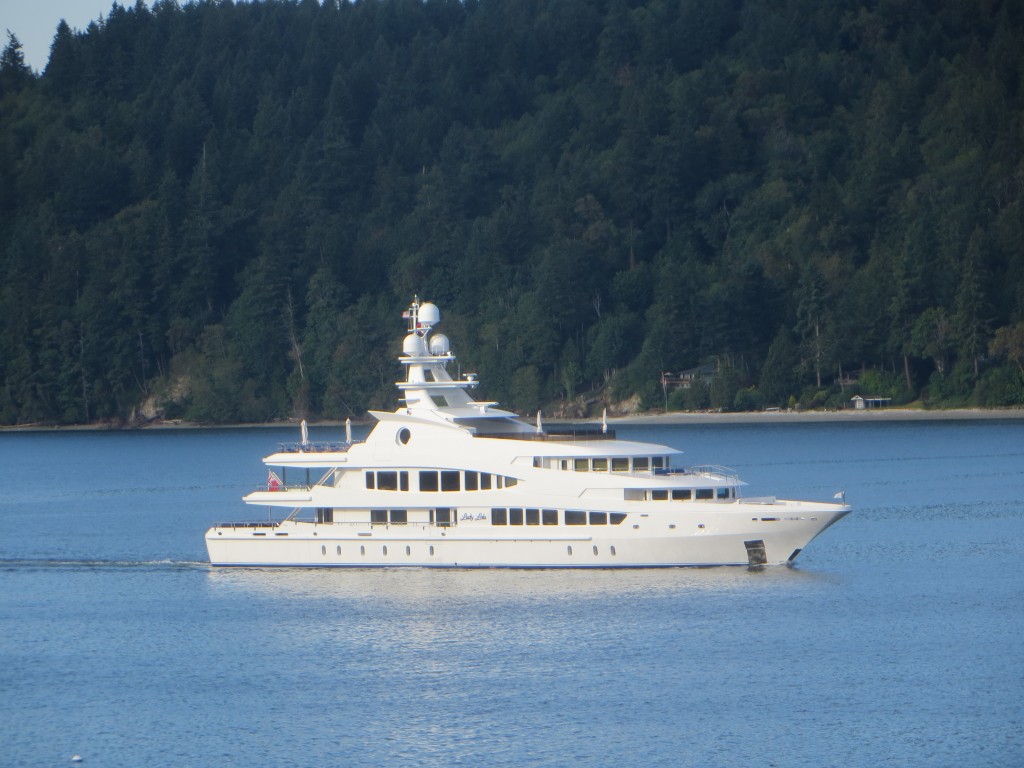 Port Meeting Report.  Lew Noah, a Port of Illahee commissioner in the 70's and 80's shared the history of the diving reef they installed in the front of the Illahee Dock.  It consisted of 5000 tires with four large Navy anchors holding it in place.  Lew noted that it was checked 6 months later and there were commercial quantities of two types of shrimp at the reef.
Preserve Blowdown.  Thursday evening's windstorm brought down a number of trees across Preserve trails.  They were taken care of early Saturday morning by the volunteer maintenance crew.  Thanks to these guys who work even in the rain to keep the trails clean and clear!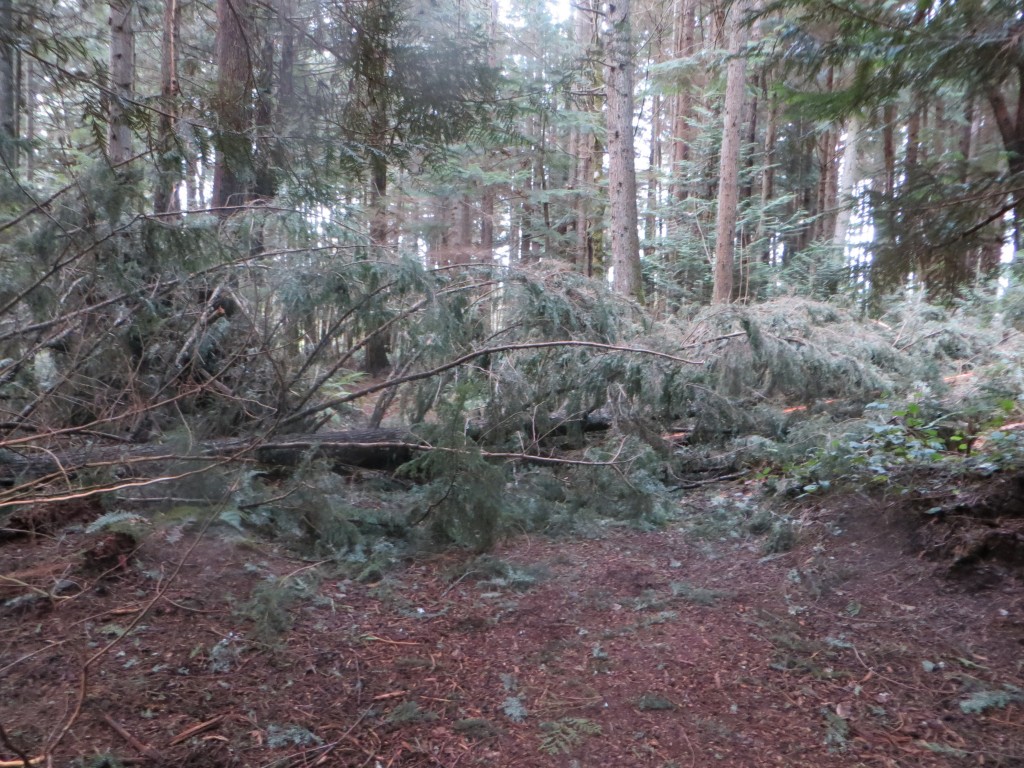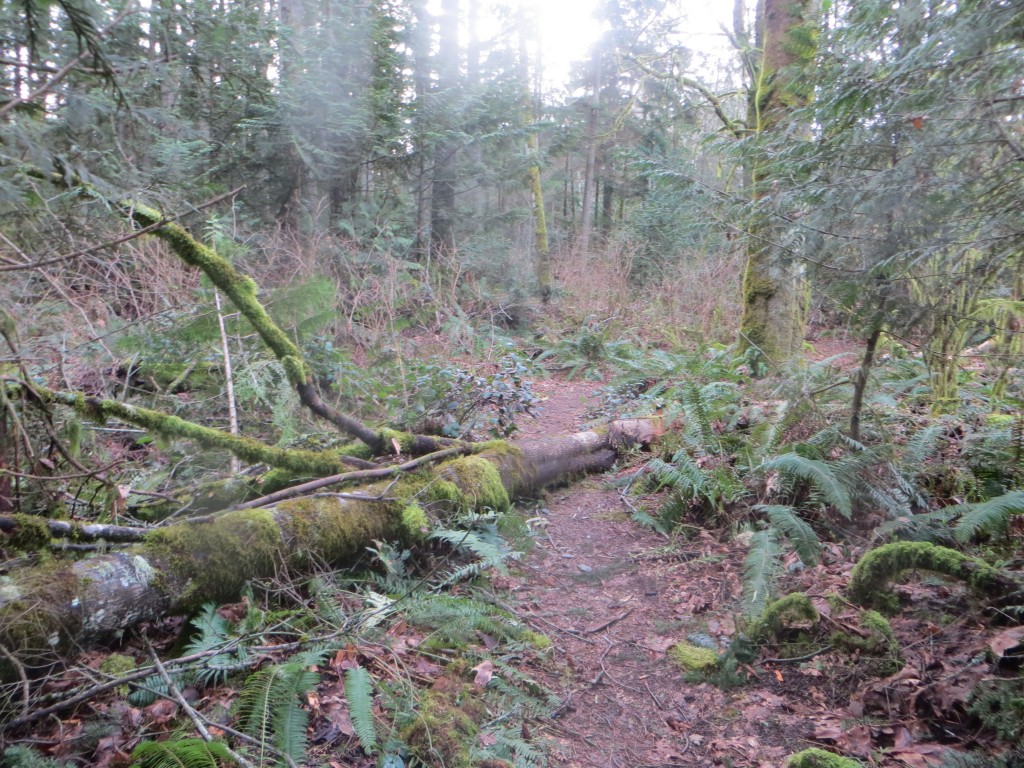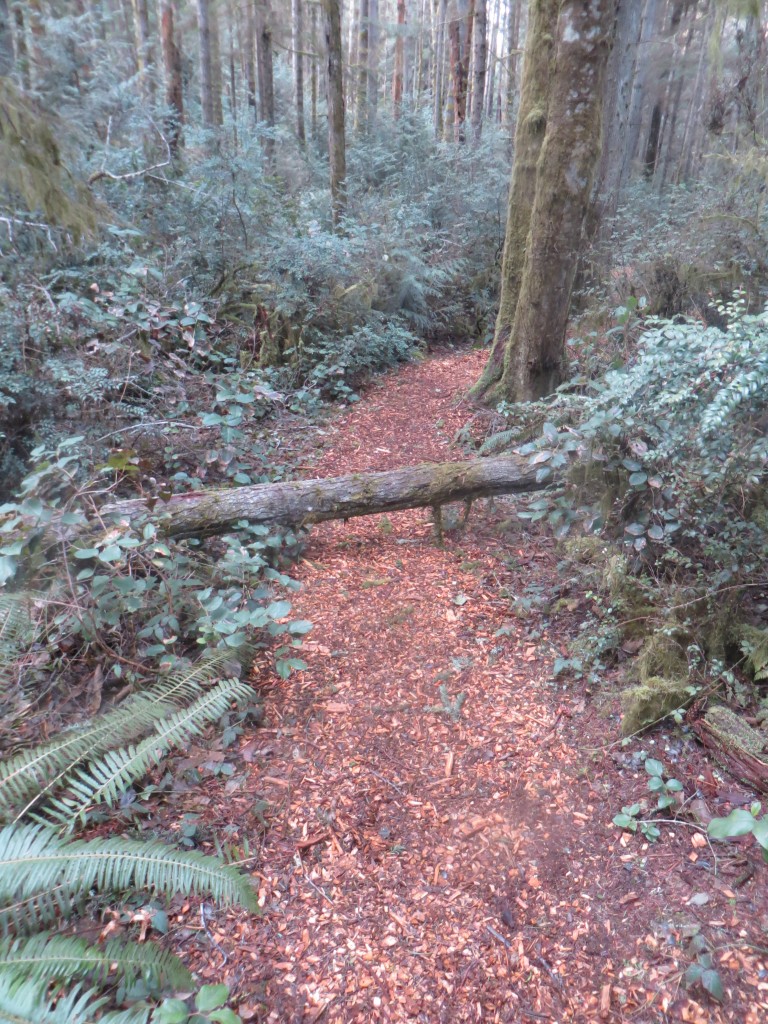 Work Party Friday.  Lots of wood chips along Thompson Lane and at the Almire parking lot where they are staged for a work party on Friday with the Washington Youth Academy cadets.  It is a pleasure to walk on the trails after a work party, though bicyclists are less happy as they like a hard and compacted surface to ride on.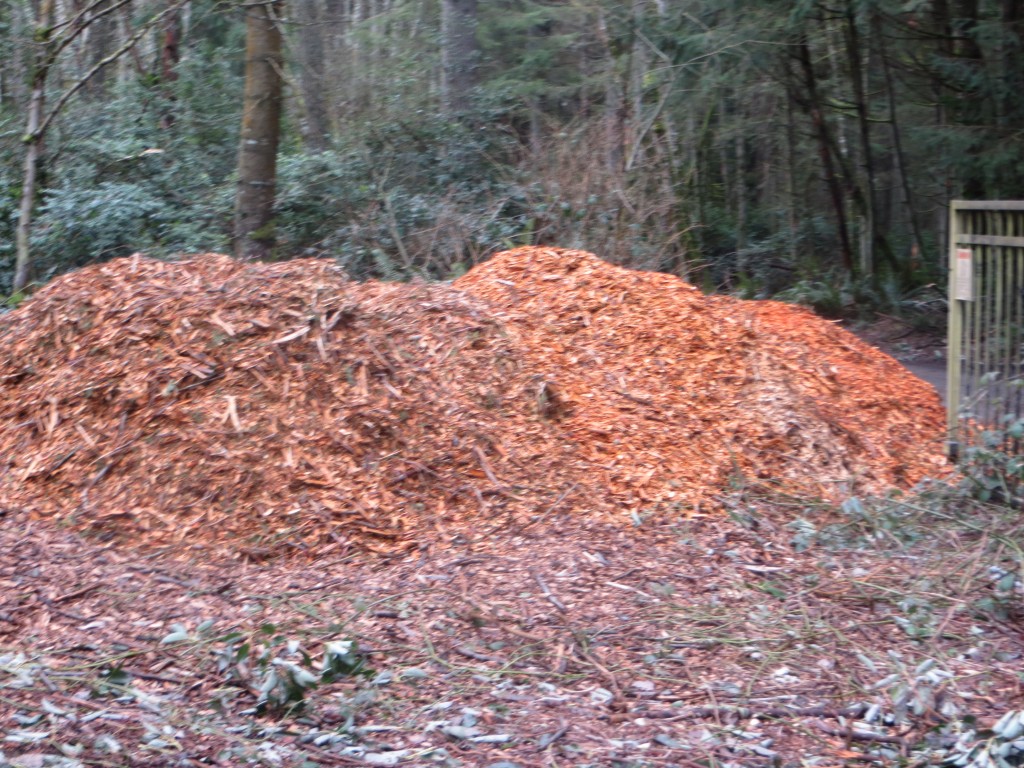 Deer.   These three deer, a doe and two yearlings, jumped out of the brush as I walked by.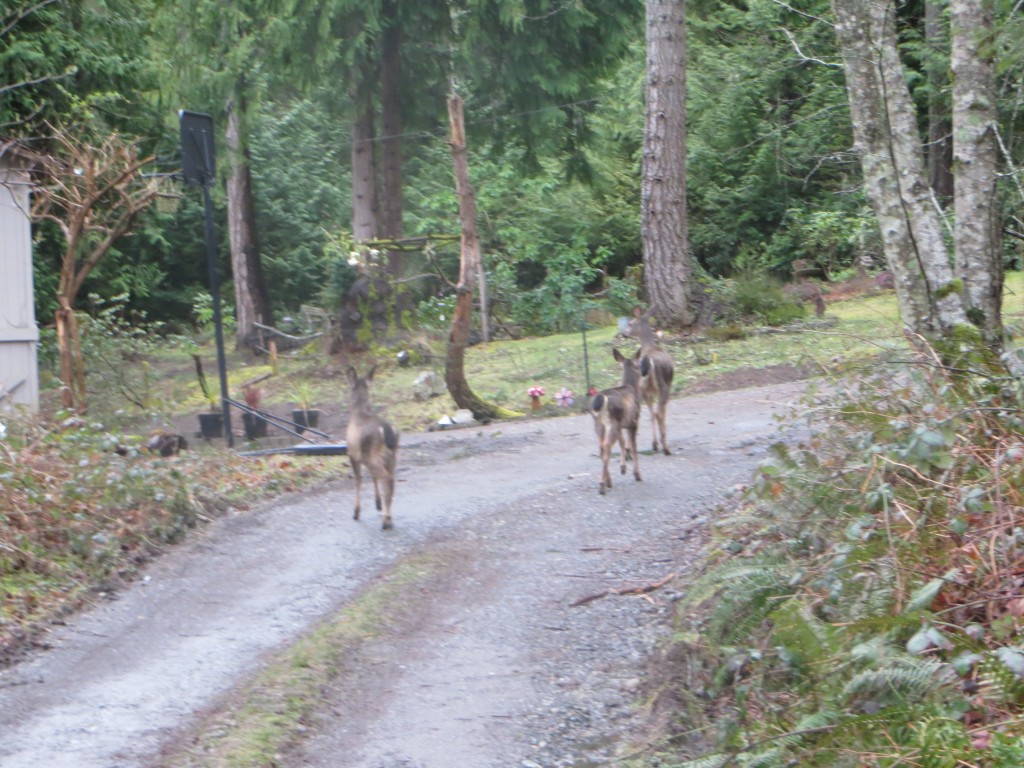 Dog Attacks.  First there was a report of two horses being attacked by dogs, and then a few days later rabbits, a goat and a sheep were attacked and killed, evidently by the same dogs.  The reports were on the Illahee Community Facebook site, which is closed so you need to ask to be added.  It has provided a convenient place for unfortunate incidents like this to be shared and hopefully quickly resolved.