Josh Farley Preserve Walk.  This Saturday should be a treat as we have heard great things about Josh Farley's Story Walks.  We heard to day some 40 people have signed up and while they go rain or shine, the weather has been improving.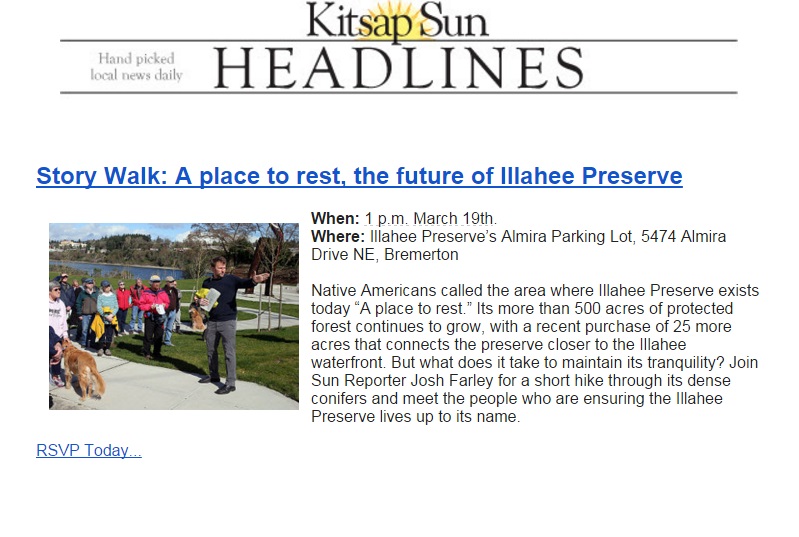 Preserve Camp.  Some of these camps come and go without them being posted with a notice to vacate.  We think it is because Preserve users tell them there is no camping allowed in the Preserve.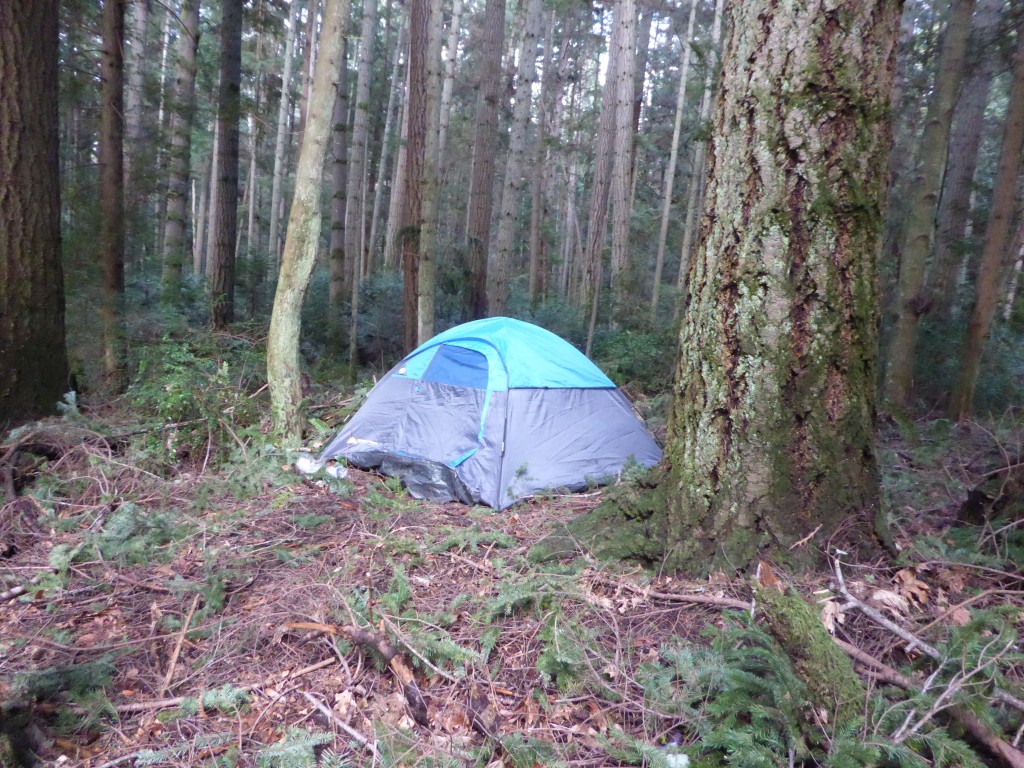 Downed Trees.  This past windstorm brought down a number of trees in the Preserve, though no big ones across the trails, just smaller ones and lots of branches.  A work crew is being assembled to clear them prior to Saturday's walk with Josh Farley.
Float Use.  In the matter of an hour or so the float below had the following visitors:
Wildlife Photos.  This afternoon we had to slow down for several pheasants crossing the road.  The Illahee North detention pond area is where these photos were taken, with the last photo showing all three of the subjects.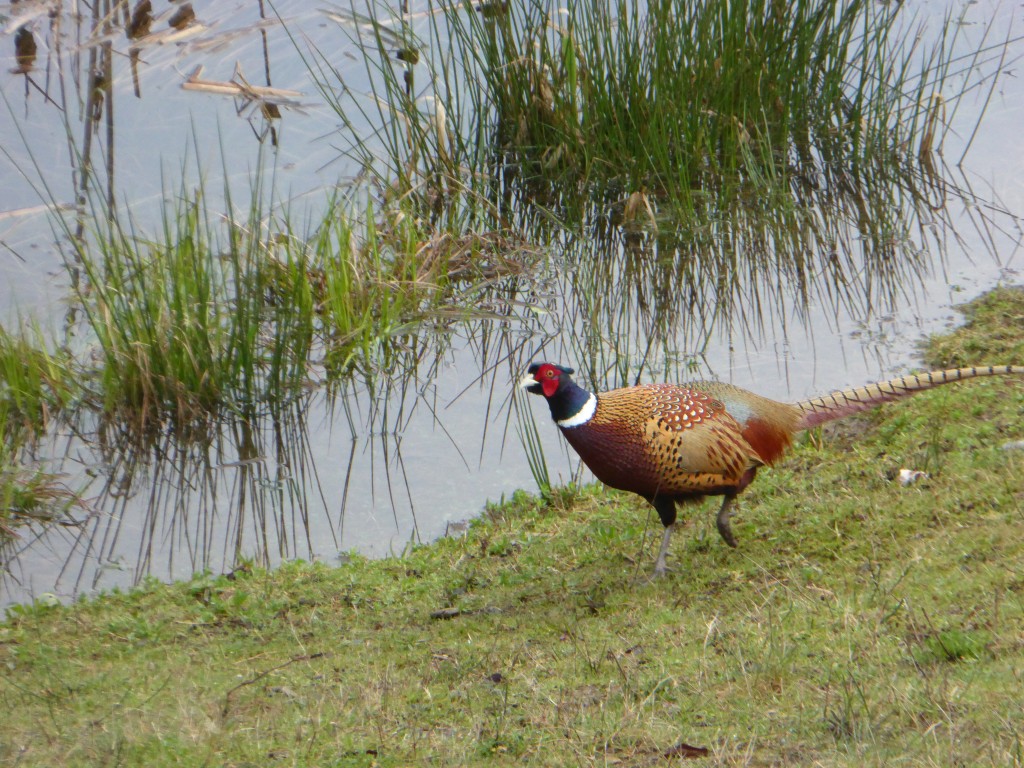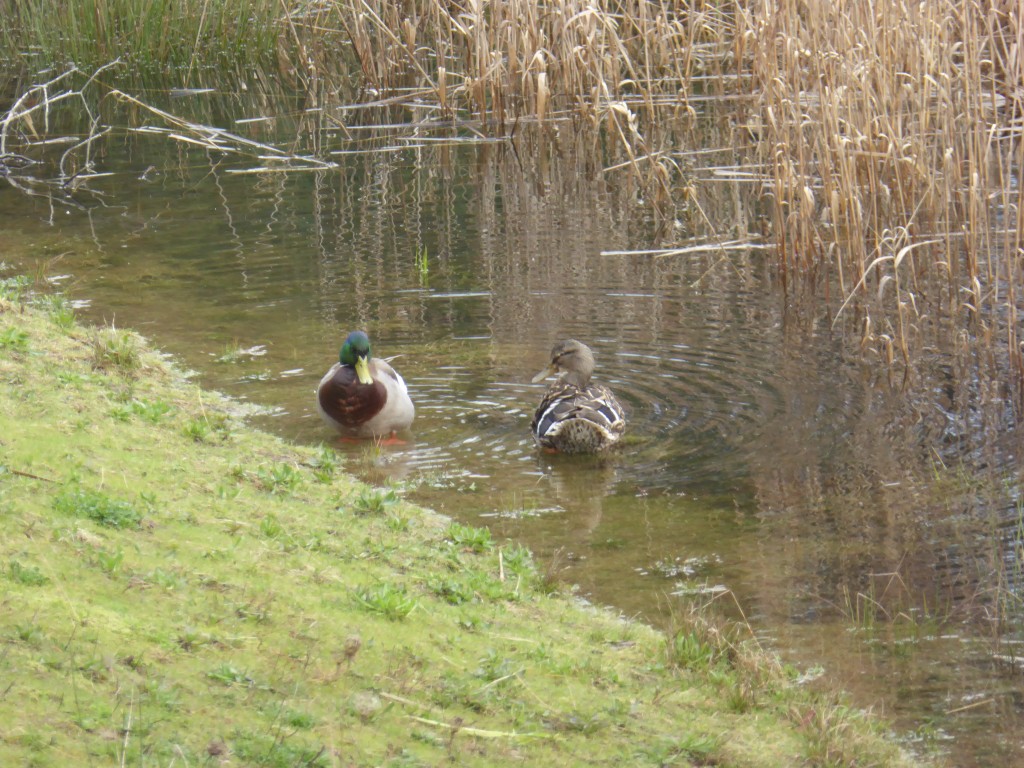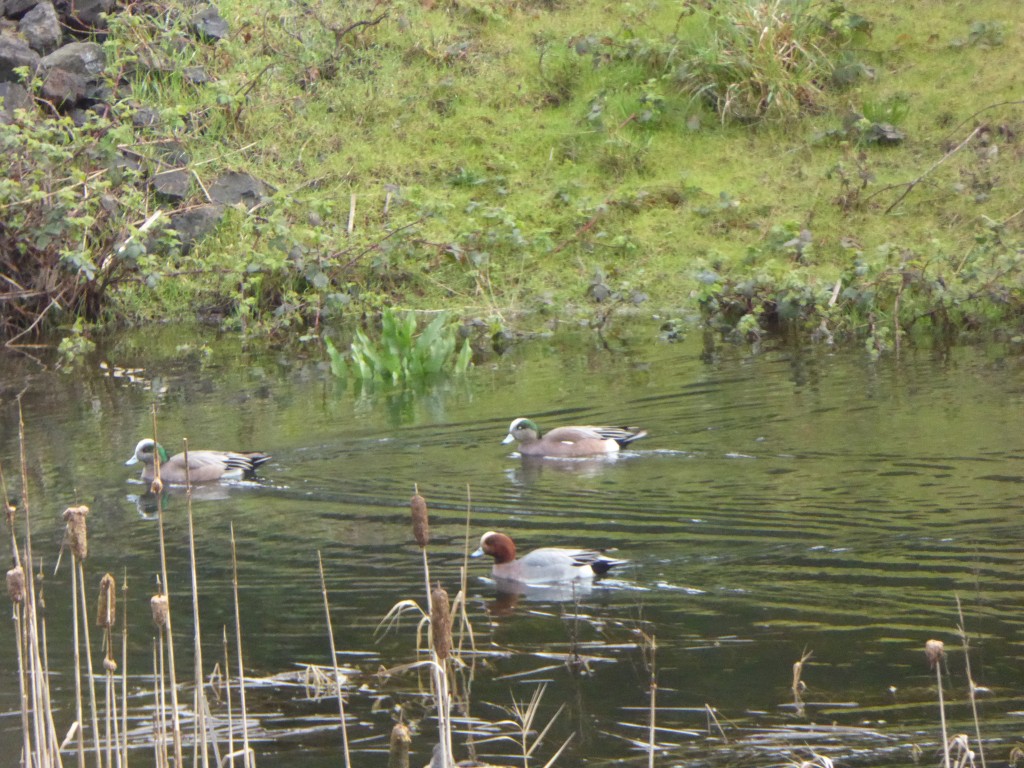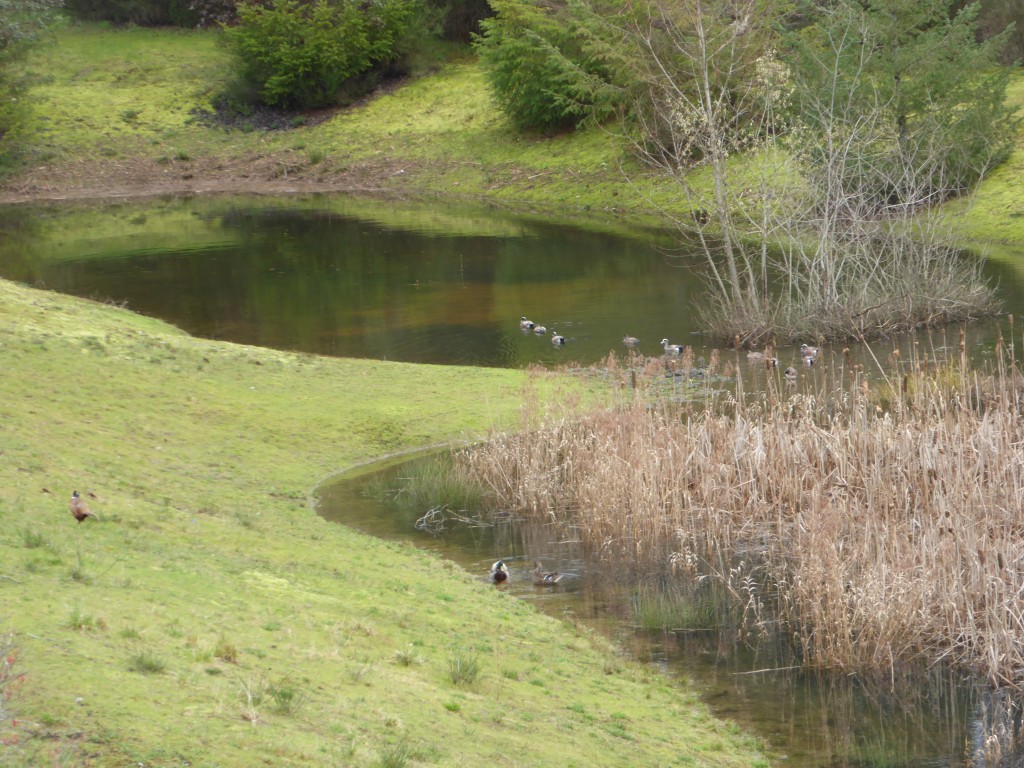 Sheriff Activity Questions Answered.  On March 7th while driving along McWilliams we were passed by one Bremerton Police Car and 3 or 4 Sheriff's Deputies and saw them parked along Sunset Avenue.  We, along with others, wondered what happened and in the CK Reporter dated March 11th the following report provided answers.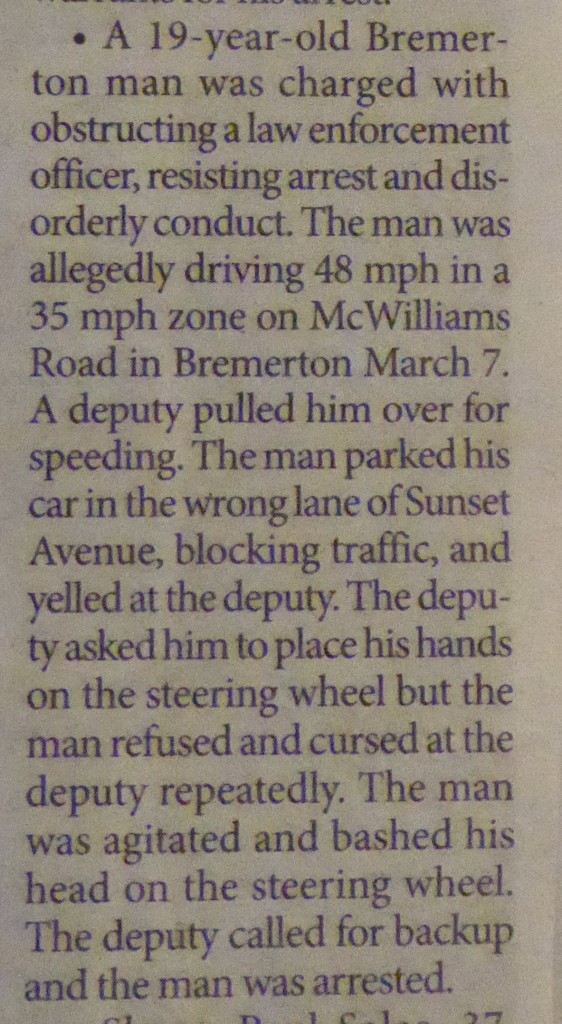 Photos and Reporters Needed.  We always need photos and we are looking for other amature reporters to report on the Illahee Preserve and Illahee Community events.  Just send your photo or story in and we will get it out in an Update.